Trump's decision to revamp the H-1B work visa, a program that his wife used to work in the United States during her modelling career, has caused concern in the tech industry. When combined with Trump's tax policy, and a move to a territorial tax system, businesses incorporate offshore and hire their workers in more immigration friendly countries.
In this post, I'll look at the issues facing the H-1B, then Trump's tax plan, and finally what companies can do to solve both of these issues.
Trump versus H-1B
The Trump administration continues to make it challenging for companies to sponsor foreign workers. On more than one occasion President Trump has stated that the work visa takes jobs from qualified Americans. "The H-1B program is neither high skilled nor immigration: these are temporary foreign workers, imported from abroad, for the explicit purpose of substituting for American workers at lower pay," he said.
Trump has also been critical of the lottery system used to choose H-1B recipients calling it "wrong", an opinion many in Congress seem to share.
The plan is to change the system to give preference to the highest-paying jobs, jobs that don't interfere with the American worker. USCIS has already sent a statement to its officers to "apply the same level of scrutiny" in reviewing extension petitions for the H-1B visa, among other employment-based work visas, as they do to new applicants.
A copious amount of changes have been proposed and will make H-1B hopefuls go through more steps to secure a visa. These will include an interview with a USCIS official, longer processing times, and proof that no American can fulfill the same job requirements.
These supplementary conditions have helped dissuade many H-1B candidates to apply for jobs in America. Foreign applicants already must go through an extensive search for a sponsor, an oversaturated lottery, strict stipulations, and a lengthy process to get the H-1B.
In April 2017, Trump told federal agencies to put into action a "Buy American, Hire American" initiative, which instructs government agencies to change certain federal laws that go against American manufacturing. Many of the concerns that have been addressed by the Trump Administration have been directed to the tech industry claiming that tech companies abuse the inexpensive cost of foreign labour and take advantage of a broken system.
Tech Companies and the Necessity of Foreign Workers
Currently, the H-1B visa allows American companies to sponsor foreign workers with "highly specialized knowledge and skills." Every year USCIS opens 65,000 visas with 20,000 set aside for applicants with a master's degree or higher.  The H-1B has a duration of 3 years and can be renewed once. After six years, the applicant must adjust his status or leave the country.
Silicon Valley depends on H-1B workers. Five years ago, there were 17 H-1B visa petitions for every 1,000 jobs in Silicon Valley. According to a report by Goldman Sachs, the tech industry holds about 12-13% of jobs for H-1B workers. The state of California alone sponsored 119,000 H-1B visas last year, leading the country.
Although there is a high demand for workers with technological backgrounds, American companies are still struggling to fill those jobs. In 2015 the number of jobs for computer scientists was nearly ten times more than the number of students graduating with a computer science degree.
For many years members of the tech community have asked Congress to expand the number of visas, but failed to make any progress.
Experience the Insider community that takes your international lifestyle to the next level. Download your FREE guide
"18 Steps to Implementing Your Plan B" instantly!
"Very difficult. The first year I didn't get it. The second-year I applied in April, I got a notice of approval in June and got the actual visa in September" Maxime Nay, a French Computer Science Major who works as an Engineering Manager at GumGum describes his experience with H-1B. "Right now, even with the H-1B visa, there is a huge shortage of engineers. In our company, we have many positions open that take months to fill even though we offer a very competitive compensation package."
Territorial Tax System
President Trump also hopes to change the US tax system from a global tax to a territorial tax. Rather than taxing US corporations on their worldwide income, they would be taxed on their US source income. That is to say, income generated from work in the US or sales into the US would be taxed by the IRS. Income generated by work abroad would not be taxable in the US.
By moving to a territorial tax system, US multinationals would be incentivized to increase their foreign employees to support their foreign operations. They would hire in the US for US business and abroad for foreign business units.
Visa Friendly Tax-Free Countries
As a result of the issues facing the H-1B and the changes to the tax laws, I expect US businesses to focus on moving quality employees to visa friendly tax-free countries. For example, Panama will grant a visa to anyone from a top 50 country with an investment of $20,000 per family unit.
Small businesses will likely set up in Panama under using the friendly nation's reforestation visa. Larger companies can join the likes of Dell in Panama Pacifico, Panama's largest tax-free zone. Both of these options provide access to work and residency visas at relatively low cost and without much red tape.
I use Panama as an example because they offer the lowest cost and most efficient visa programs. Of course, any low or zero tax jurisdiction with a business-friendly visa program will suffice.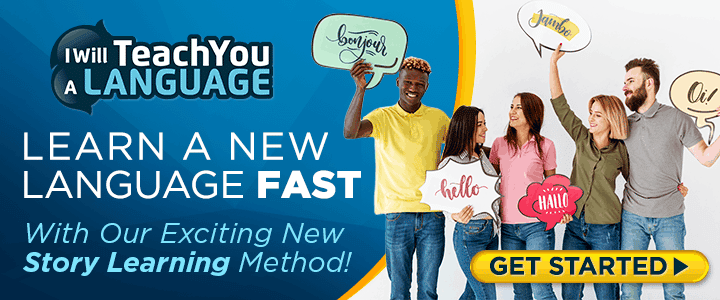 Like Our Articles?
Then make sure to check out our Bookstore... we have titles packed full of premium offshore intel. Instant Download - Print off for your private library before the government demands we take these down!