There has been a lot of speculation as of late about the power and relevance that still remains in Great Britain after Brexit. Brexit was a disappointment for many, but it has not dissuaded many Americans from investing in Great Britain or retiring in the country.  Let's discuss getting residency in Great Britain, how to get residency in Great Britain, Biometric Residence Permit in Great Britain; What Other Visas are good for Great Britain and investment Visa Program in Great Britain.
Great Britain boasts a powerful economy, unique landscapes, strong financial institutions whose footprint extends all across the globe, and a culture, unlike anything you will find anywhere around the globe.
Diversity in Great Britain
I would describe Great Britain as one of those places that you either love or you hate. Living in Great Britain is not for everybody. Compared to other countries that I have mentioned in this series of articles Great Britain might be the most divisive of all.
Imagine the fast lifestyle of New York, the bleak and unforgiving climate of Western European climates, the conservative views of some states in the United States, and the rich and proud culture of South American countries and you have Great Britain. At least for me, this is my opinion of Great Britain.
Immigration in Great Britain
The immigration system that you will find in Great Britain is not the easiest to navigate around, and depending on your nationality you might have a tough time getting in the country in a fast and swift manner.
Still, the strict immigration system has not been an obstacle for the hundreds of thousands of Americans who travel to Great Britain to call it home. Whatever your reason is to travel to Great Britain there is a guaranteed visa that you can apply to extend your stay.
Obtaining a residence permit in Great Britain would be wise if you plan to stay in the country for a period longer than six months. As an American citizen, you will have to apply for a Biometric Residence Permit.
Biometric Residence Permit in Great Britain
A Biometric Residence Permit in Great Britain includes the applicant's biographic details and biometric information. Biometric information includes fingerprint analysis, hand and earlobe geometry, retina and iris patterns, etc.
You should only apply for the Biometric Residence Permit if:
You plan to extend your temporary stay to six months or more

You want to apply for an indefinite leave to remain

You are planning to transfer your visa from an old passport to a new one
The Biometric information is mandatory, if you don't wish to share your personal information to British authorities then you will not be allowed to apply for your visa and you will be asked to leave the country.
Other Visas for Great Britain
This can be waived if you are entering the United Kingdom with a different type of visa such as:
Student Visa, foreigners who are pursuing a degree in the country

Marriage Visa, foreigners who are getting married to a British national

Permitted paid engagement visa, business visa for foreigners who are entering the country with a specific purpose

Work Visa, visa that is being sponsored to a foreigner with a special skill that is hired under contract to work in Great Britain
Investment Visa Program in Great Britain
Great Britain might not have as many options as other countries in Europe regarding visas, but they do have a pretty strong and highly recommended investment visa program. Like all other countries in Europe, Great Britain's investment visa program is a fast and secure way to start living in the country but it is not cheap.
Experience the Insider community that takes your international lifestyle to the next level. Download your FREE guide
"18 Steps to Implementing Your Plan B" instantly!
First of all, the investment that you make into Great Britain needs to be divided into two parts. 75% of the amount that you invest into the country needs to be done by government bonds, share capital, or loan capital in active and trading registered companies in Great Britain.
The other 25% of your investment must be made by purchasing assets, or by the deposit of funds in a regulated financial institution inside of Great Britain. The higher the amount that you invest into the country, the faster your application will be processed.
The amount of investment can vary depending on what sector you make the investment in. Usually, the government will advise where to make the investment as it is usually in a field that needs attention.
The average investment is about $5 million pounds, which can guarantee you a stay of at least 3 years in the country. This can be extended, but like other investment visas, you have to keep your business alive and in good financial standing.
Finally!
Once you have been in the country as a permanent resident for over 5 years, then you can apply for citizenship. You must have a complete understanding of the English language and take a citizenship test consisting mostly of history questions.
If you love reading about 2nd residency's, HERE is a great article on Residency in Italy, OR this article regarding 2nd residency for Cyprus…Enjoy!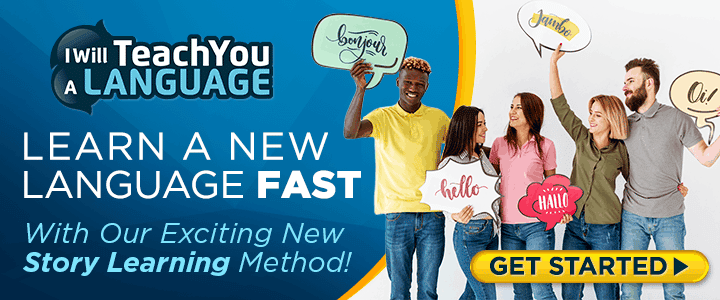 Is Nicaragua more your style, read Nicaragua Passport – One of the best spots for financial foreign investments
Living in Argentina – The Home of Tango, Steak, and Soccer
I hope you've found this article on how to get residency in Great Britain to be helpful. We also talked in detail about Biometric Residence Permit in Great Britain; What Other Visas are good for Great Britain and investment Visa Program in Great Britain. For more information, or for assistance with residency in Great Britain or elsewhere, please contact us  HERE    Thank you.

Like Our Articles?
Then make sure to check out our Bookstore... we have titles packed full of premium offshore intel. Instant Download - Print off for your private library before the government demands we take these down!