Expat Travel Trends for 2021
I originally wrote this article back a year ago, and then Covid hit us all, and as we know, the travel industry has all but come to a full stop. For millions of us, travel is part of us, who we are, and what we want for our family and friends. For many of us, we have family across the globe. I have family in 3 separate countries and have not been able to visit them since this all started. We chat via online systems, but it's just not the same.  Do I know what 2021 will look like? Nope! But if I did, travelling the globe would be part of it.  So let's look at the world with different eyes. The holiday season is upon us, and maybe we can figure out how to visit our family.  Here are some ideas for travel, if you can, Expat Travel Trends we can expect in 2021.
Cold is Cool
Depending on the country you are living in currently, many cold-weather destinations are open for tourism this winter. With certain warm-weather destinations being busier than normal with tourists, especially during the holidays, expats will favour cooler climates and adventure trips over beachside lounging.
The Nordic countries and Iceland with the northern lights, glacier hikes, volcanic national parks, and geothermal lagoons, today's tech-savvy travellers will find a peaceful refuge in the awe-inspiring nature of the north – not to mention snapping some one-of-a-kind Instagrams.
With many popular tropical locations ravaged by natural disasters and other high-season hot spots affected by global safety concerns, Nordic countries provide a mind-clearing escape from the chaos of the rest of the world.
The Road Less Traveled
Those who aren't quite ready to pack their parkas and head to Reykjavik this year are still interested in authenticity over-popularity. This adventurous drive to go off the beaten path means big spikes in previously underestimated destinations like the Baltic states (Estonia, Latvia, and Lithuania), Portugal, Croatia, and Budapest. Not only do these countries provide an endless supply of history, culture, and beauty, their under-the-radar status means great savings for your wallet.
We'll always have Rome, Paris, and London…but 2021 will show that travellers are putting a greater emphasis on safety, price, and unique experiences than on traditional tourism monoliths.
Boomers on the Move!
As the last of the boomers approach retirement age, they will take their nest eggs abroad. For many, this will be a full-time move to a country with favourable exchange rates and idyllic climates.
For others, the overseas jaunts will be less permanent, with medical tourism serving as a motivating factor. The boomers are resourceful, economical and even though Covid is stopping many, the idea of saving thousands of dollars on medical procedures is appealing. They see the big picture when it comes to travelling abroad in order to find the most affordable and effective medical care.  
Many countries of the world offer first-rate medical facilities at incredibly affordable prices for Westerners (Panama, Singapore, Costa Rica, Thailand, etc.), allowing for people to both travel the world and receive medical procedures at a fraction of what it would cost at home.
Digital Nomads and Coworking Spaces
Because of Covid-19 this year, we saw millennials ditching traditional corporate jobs in huge numbers, favouring a life of freedom, mobility, and adventure to the traditional white picket fence aspirations of previous generations. 2021 will only see this trend continue to gain momentum, as digital nomads spread their webs of connectivity across the globe.
Digital nomads are a modern-day mixup of bohemian freedom and spontaneity, mixed with the smarts and resources to turn ambition into reality – all with a wise eye on the future.   
With the gaining popularity of international co-working/co-living spaces, expats will be better able to travel the world while joining up with like-minded movers and shakers to share ideas, camaraderie, and tools. Coworking locations are popping up all over the world, providing lodging, workspaces, and resources for those looking to maintain a steady remote career while not giving up on the pursuit of world travel and exploration.
Experience the Insider community that takes your international lifestyle to the next level. Download your FREE guide
"18 Steps to Implementing Your Plan B" instantly!
New Boss, Same as the Old Boss
In the past, major booking sites like Airbnb, Expedia, Tripadvisor, etc. were used primarily to find overnight accommodations while travelling. However, these sites are now beginning to offer tours and experiences for those travelling abroad. 2021 will see more action on these sites being used to curate entire trips (lodging, transportation, food, and recreation). Many countries are open to tourism and tours are still being done. 
In addition, these online travel agencies are all beginning to offer bookable Airbnb-type apartments/houses, not just standard hotel rooms. This comes in response to travellers' priorities shifting away from pampering and assistance, and towards a higher premium on location, affordability, freedom, and independence. In an effort to combat this, hotels are offering greater perks and incentives to bypass booking sites and book directly with them. 
What all of this means is simple, travel can still be done, maybe through different lenses, but you can still have a life you love travelling. As the world becomes smaller and more connected, the barriers we are looking at today will hopefully be torn down in the future. Instead of your career getting in the way of your travel aspirations, mobility is now an asset in the global workplace. As all corners of the planet open and begging to be explored by those with the courage to break from the herd. This year, as the shimmering ball drops into 2021, make a resolution you actually want to keep – get out and see the world.
I hope you enjoyed reading this article: Expat Travel For 2021. If you have any questions, please contact our office HERE.
I've included some great articles for you to read, enjoy!
16 Reasons Why Belize Is the Perfect Country to Move To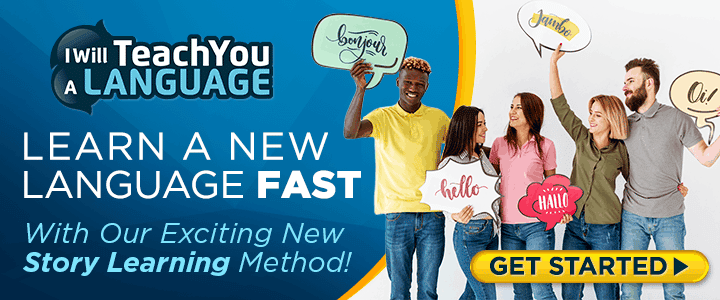 The Best Expat Country Just Got a Massive Economic Boost

Like Our Articles?
Then make sure to check out our Bookstore... we have titles packed full of premium offshore intel. Instant Download - Print off for your private library before the government demands we take these down!