Escape Artist Insiders: Inside our August 2023 "Deep-Dive on Belize" Issue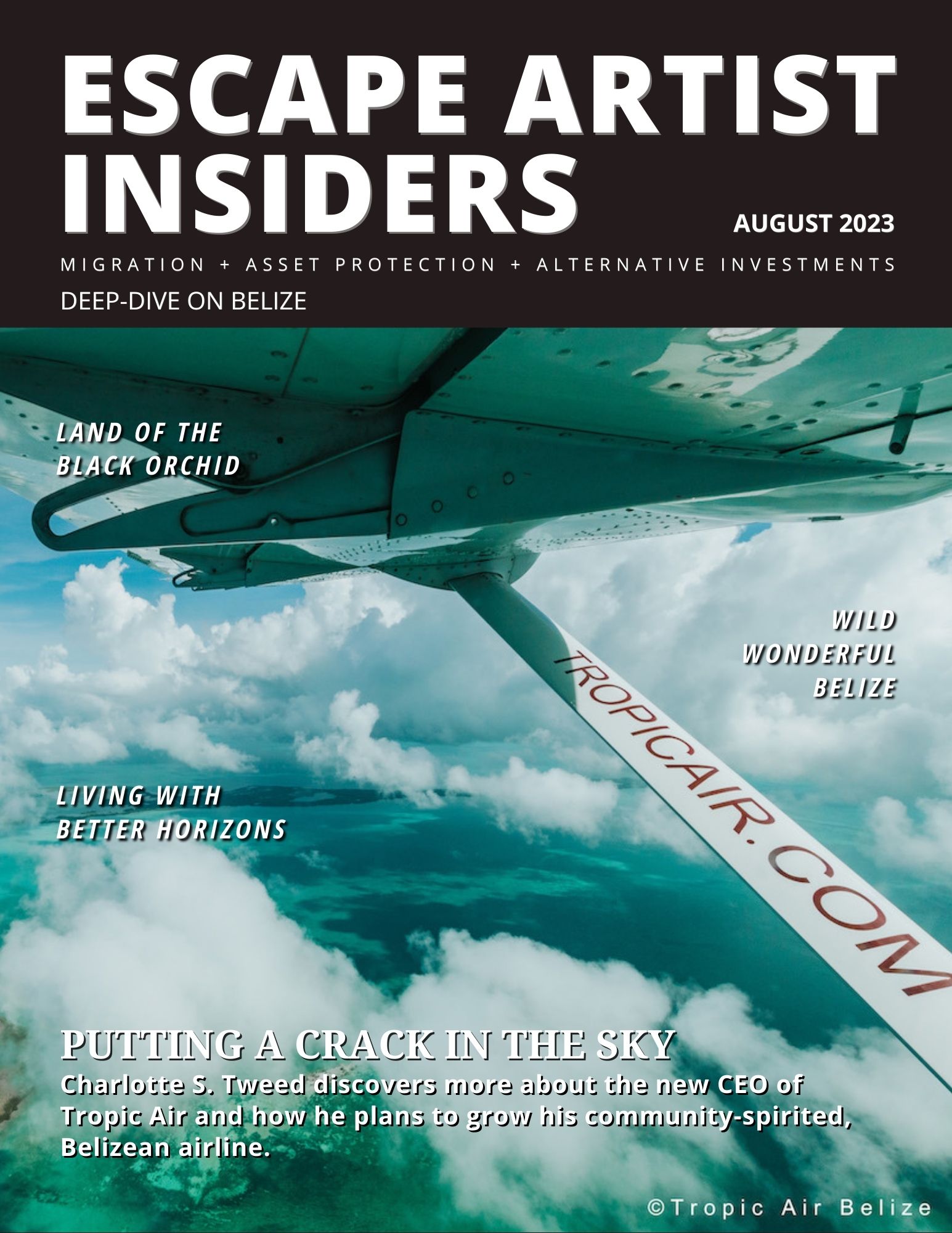 Figuring out where to live and invest these days can feel a bit like standing on shifting sands. But, for investors and travelers alike, Belize has remained a top recommendation; almost a calm amid the storm.
Why? Between its history, culture, and natural beauty, there is something very special about Belize, particularly its tiny island of Ambergris Caye, which draws 71% of the country's tourism revenue. But add in the top-notch healthcare and banking systems and promising investment potential, and Belize really is the full package.
With an upcoming excursion in to Belize in January 2024 (stay tuned for details!) and lots of other exciting developments in the country, we proudly present you with our August 2023 issue of Escape Artist Insiders magazine: a "Deep-Dive on Belize."
See a preview of a few of our the articles below, and get your hands on a copy of this issue here!
Belize Branded Residences by Mike Cobb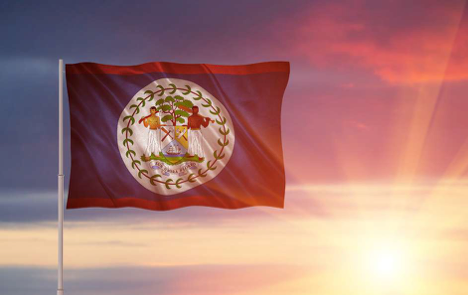 Thinking about whether an investment in Belize is the right move for you? Join Mike Cobb as he walks us through the history of the tourist industry in Belize, and Ambergris Caye in particular, and shows how it is poised for explosive growth after 30 years of long, slow progress.
With ECI Development's Marriott Resort and Residences on Ambergris Caye providing both the familiar Marriott name as well as amenities you can't find elsewhere on Belize, you have a great opportunity to invest before this explosive growth happens.
Plus, your investment could even earn you both residency and citizenship. You definitely don't want to miss this article! Subscribe to Escape Artist Insiders magazine to find out why right now is the right time to invest in Belize.
Banking in Belize: Is it still a safe option for you to consider? by Luigi Wewege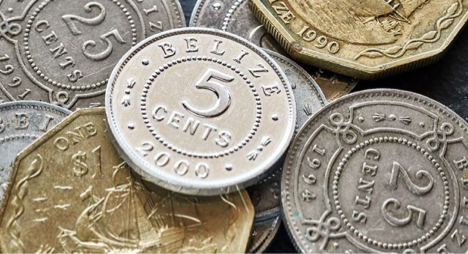 With banking, investment, and tax regulations changing around the world, it can be difficult to figure out what is the safest way to store your cash assets. And, with all this upheaval in the banking system, how are Belize banks holding up?
Luigi Wewege provides some great insights on all the ways Belize banks are dealing with these tumultuous times, and how they continue to provide the protection and diversification their customers are looking for.
FREE GUIDE! Get Essential Information on Protecting Your Assets
18 STEPS TO IMPLEMENTING YOUR PLAN B
If you have been on the fence about opening a bank account in Belize, make sure you check out this article to learn more about why the Belize banking system is still a safe bet.
A Tropical Paradise with World-Class Healthcare and Medical Tourism Opportunities by Tracy Griffith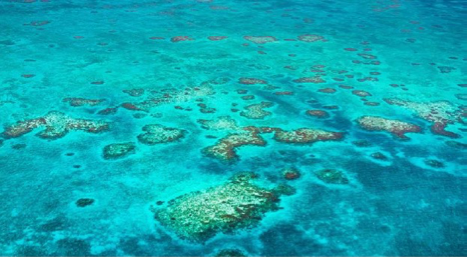 Increasing costs and long wait times are driving more and more Americans and Canadians to seek out healthcare opportunities abroad.
Tracy Griffith breaks down why the tiny island of Ambergris Caye, Belize is becoming a hot spot for medical tourism due to its affordable and top-quality healthcare. Combined with all the available adventures and amenities you can access on Ambergris Caye, you could really put together a transformative medical tourism experience.
Check out this article if you are interested in investigating medical tourism opportunities in Belize!
Wild Wonderful Belize by Mary Rodriguez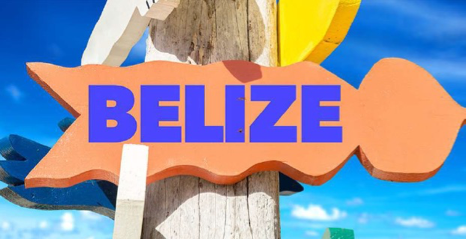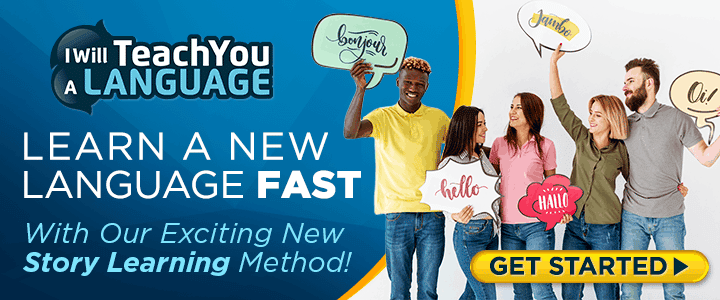 Thinking of visiting Belize and want to learn a little more about what to expect?
Mary Rodriguez, a native Belizean, gives you a crash course on everything from the tourist attractions, to the delicious food, to the culture. Belize is famous for the warmth of its people, always ready with a smile and a story. Whether you are looking to explore the caves, snorkel in Shark & Ray Alley, or even dine on armadillo and iguana, Belize holds a rich adventure just for you!
Subscribe to Escape Artist Insiders magazine to experience the beauty and intrigue of Belize through Mary's eyes and see why it should be at the top of your list of places to visit.
Land of the Black Orchid by Dr. Jack Wheeler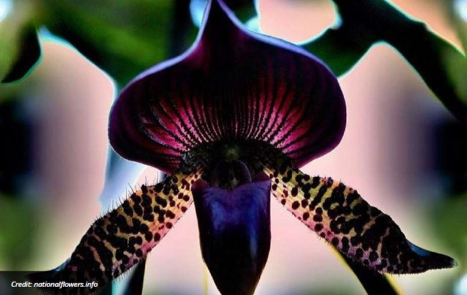 Join Dr. Jack Wheeler, Escape Artist's world adventure travel expert, for a fascinating historical and cultural lesson on Belize.
In this article you will learn about how Belize gained its independence, in a tale that involves the British Commonwealth, pirates, and even William Wallace (yes, THAT William Wallace!). Belize has fought hard for its freedom and independence, which is why Belizeans have such pride in their country.
Next up, Dr. Wheeler shines a light on some of the best places to explore, such as the Cahal Pech ruins and the Great Blue Hole of the Caribbean. Finally, he discusses the cultural richness of Belize and how the real beauty of Belize is in the people themselves.
Make sure you check out this article for an interesting read that does a beautiful job of sharing why Belize is such a special place to visit.
And don't miss out on these other informative articles!
Ask the Expert Q&A by Charlotte Tweed
Putting a Crack in the Sky by Charlotte Tweed
Sub Umbria Floreo – I Flourish in the Shade by Rich Checkan
Living with Better Horizons by Paul Rosenberg
When I Respect and Value Others, I Respect and Value Myself by Jack Lannom
The Creative Machine by John Constantine
September Means Colorful Celebrations in Belize by Tamara Sniffin
Aces Wildlife Rescue: Saving the Treasured Wildlife of Ambergris Caye by Chris Summers
Welcome Home – Part 1 by Joel Nagel
Don't miss out on your Deep-Dive on Belize! Subscribe now!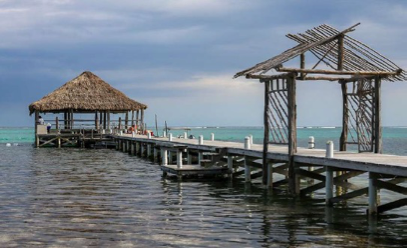 If Belize is not already at the top of your list of places to visit and invest in, I have a feeling it will be once you finish this exciting issue. The information in every article will help you gain a better perspective on what this country has to offer, and why it needs to be on your radar.
You will get a better feel for the culture, people, and the natural beauty of this nation, even if you haven't been there before. Plus, you will learn why Belize is a great option for banking, investing, and even medical tourism. It's both an eye-opening and empowering issue with information you won't find anywhere else.
Subscribe now to get your copy of our August 2023 "Deep-Dive on Belize" issue today!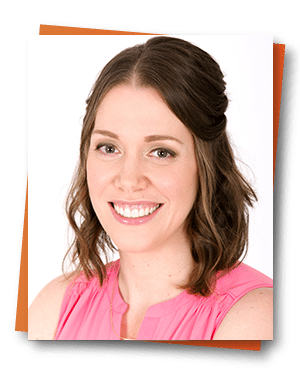 Lisa is an aspiring expat from Canada who is working to put together her Plan B with a young family in tow. She is excited to pair her lifelong love of writing with her passion for offshore strategies and outside-the box investments in her weekly articles for Escape Artist readers. Follow this "rebel with a cause" as she walks the path less traveled and shares her experiences along the way.

Like Our Articles?
Then make sure to check out our Bookstore... we have titles packed full of premium offshore intel. Instant Download - Print off for your private library before the government demands we take these down!