Deciding to relocate your family to another country for work is a major life decision that affects more than just you—it deeply impacts your spouse and children as well. While an international move may be an exciting adventure, it can also be an enormous challenge for all members of a family.
Leaving behind friends, favorite activities, and familiar comforts can be difficult, especially for kids and non-working spouses. It's crucial to take steps to help your whole family settle into your new home abroad as smoothly as possible. The transition period in those first few months is critical for laying the foundation for happiness and success in your new expat life.
With patience, communication, and intentional effort to build community, you can help the whole family adjust to this time of change. In this article, we'll provide tips to make the move abroad an easier one for all.
Support Your Spouse
Relocating abroad can be incredibly isolating and challenging for spouses who give up jobs and community ties. Without their normal support systems, they are at high risk for depression and loneliness so it's important to try and ease this transition by connecting them to expat resources and groups prior to the move.
Search together for clubs related to their hobbies, like book groups or leisure activities, that will help them meet new friends with shared interests. Make sure to involve them in planning fun cultural excursions and experiences in your new home. Embracing your roles as foreigners together can bring a sense of adventure.
Encourage your spouse to view this as an opportunity to reinvent themselves, take risks, and discover new passions. Attend language classes as a couple so you both gain confidence navigating your new world. Commit to regular date nights without kids to focus on your relationship amidst the chaos of change.
Work Hard to Find Your Community
With effort to build community and purpose, a major move can be an exciting fresh start for your spouse, too. Be patient and understanding if your spouse struggles with the transition more than you expected. Check in regularly and provide practical support like helping enroll kids in activities. Celebrate even small wins like finding a grocery store they like or making a new acquaintance.
Recognize that adapting takes time, so provide reassurance they will eventually feel at home. Consider installing a golf simulator in your garden cabin or basement space. This can provide a comforting escape where you and your spouse can unwind and enjoy a familiar activity without being surrounded by constant reminders you are in a foreign environment.
Help Kids Adjust to a New School
The prospect of starting over at a new school in a foreign country can be daunting for kids. They may struggle with leaving behind friends, overcoming language barriers if moving to a non-English speaking country, and adjusting to a different curriculum or educational style. As a parent, you can take steps to smooth the transition to help your kids acclimate more quickly.
Have open conversations with them ahead of time about the positives of experiencing a new culture and adventure. Learn about the new school together and get excited about things like sports teams, clubs, or special classes they can participate in. Sign them up for sports like soccer, or activities like dance or art classes so they can bond over shared interests.
The Move Will Take Some Time
Be patient as they adjust to different teaching styles and coursework while also providing extra academic support if needed. Recognize that it will take time to rebuild their social circles and feel comfortable in unfamiliar surroundings. Offer plenty of encouragement and remain flexible if they struggle with any aspects of assimilating.
With your support, they will gradually gain their bearings, make new friends, and adapt to the new normal of school life abroad. Consider arranging playdates or outings with colleagues' children as another way to help your child meet peers. Stay upbeat and focus on the positives when your child inevitably has bad days missing their old life.
FREE GUIDE! Get Essential Information on Protecting Your Assets
18 STEPS TO IMPLEMENTING YOUR PLAN B
Make it an Adventure
Rather than viewing the relocation as uprooting your lives, work to reframe it as an adventure for the whole family. Get everyone excited by planning cultural activities like food tours, festivals, and day trips to nearby attractions.
Lean into your roles as newcomers and foreigners ready to learn. Display curiosity about your new home and model openness to your kids while learning to embrace being fish out of water together through lighthearted cultural mishaps. 
Celebrate small wins like ordering food in your new language or making a friend. Focus on creating great memories out of this special time that will remain with your family forever. Years from now, tell stories of your exploits as intrepid explorers discovering the world.
Maintain Family Traditions Abroad
Preserving treasured family traditions while living abroad can provide much-needed comfort and familiarity amid change. Even small rituals can help ease the transition to unfamiliar surroundings. Consider adapting holiday celebrations in creative ways, like making traditional menus with local ingredients or decorating your new home as you always have.
Host virtual gatherings with extended family back home to honor important occasions together across the distance. Continue treasured routines like regular family game or movie nights to maintain a sense of normalcy. Mark major milestones such as birthdays or anniversaries with new adventures like dining at exotic restaurants or exploring historic sites nearby.
Don't Forget to Embrace Change
The expat life also offers exciting opportunities to develop meaningful new rituals as a family. Blend old with new by adapting family favorite recipes with new local ingredients and flavors, such as adapting favorite cookie recipes from home to enjoy on scenic picnics in your new locale.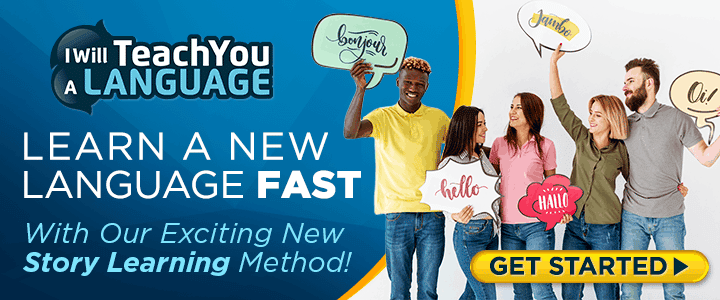 Establishing fresh traditions unique to this special chapter will help you celebrate your time abroad. Even small efforts to honor the familiar within new experiences can provide comfort during transitions.
Stick With It – It Will Be Worth It in the End
Relocating internationally can be an enormous transition for families. By being patient, emphasizing communication, establishing community connections, and reframing the move as a shared adventure, you can help your spouse and children adjust to their new surroundings. With intention and support from you, this time of change can ultimately strengthen your family relationships and create treasured memories.
Author Bio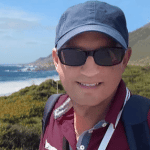 Mike James, Independent Writer
I am a freelance writer specialising in property, investment, cybersecurity and finance. Originally from Redhill in England, I have been living and working in Europe for the last few years. I consider myself a digital nomad who enjoys sharing my knowledge with like-minded industry-professionals.

Like Our Articles?
Then make sure to check out our Bookstore... we have titles packed full of premium offshore intel. Instant Download - Print off for your private library before the government demands we take these down!