Driving in Singapore
Do I Drive on the Right or the Left?  Ok, now, where do I park!
Being behind the wheel of a car in a foreign country can be an intimidating experience! In Singapore, this won't be a problem.
Traffic laws in Singapore are similar to those in the United States and the UK. All drivers are required to wear seat belts, hold third-party auto insurance and adhere to posted speed limits. Drivers use the left side of the road like the UK and not the right side like the USA. The traffic signals and most of the road signs are of international standard and when written are in English.
Speed limits range from 40 km/hour (25 mph) in the city center to 100 -110km/hour (60-65 mph) on the parkways. Petrol (gas) stations are readily available and carry unleaded, premium and diesel fuel.
The roads are all very well maintained and largely concrete. Even in tropical monsoon rain, the roads clear water in minutes into the storm water drains. Street markings or lines and street signs are abundant. There are many one-way systems, so best to familiarize yourself or use a GPS if you are driving in an unknown area or trying to navigate city streets. There are a few motorcycles and even fewer cyclists – please watch out for them.
Driving through Singapore is stress-free. Finding a car park is more stressful. Most shopping centers have car parks, often multi-level with very tight spiral access and surprising tight parking bays. On street parking is very limited.
Do you like driving? Well in Singapore it is a lifestyle choice as public transport is awesome.
If you choose to drive, first of all, you will not need an International Driving Permit to rent a car or drive in Singapore. Just use your standard driving license with photo ID. Your current driver's license and your passport and a good credit card are all that is required. The major car rental firms are here: Hertz, Thrifty, Budget plus local car rental firms like Hawk Asia.
Most countries today have photo identity driving licenses, and that coupled with your passport is sufficient proof that you have a valid driving license. Your credit card will be used to pay for the rental and deposit so the hire company is basically covered.
Singapore is an international gateway to Asia and has over 15 million visitors a year and over 45 million visitor days from basically all 161 countries of the world. So a Singapore car rental companies is pretty much used to seeing driving licenses from around the world.  You would only need an International Driving Permit if your driving license were a paper one without photo identity.
Once you are a resident of Singapore, then after 1 year, you officially are meant to apply for and get a local Singapore driving license. The Singapore Government recognizes your driving licensee and driving capability, but because there are some local driving regulations, you must take a local Singaporean written test. Nowadays it is an online computer test, sweet and easy! I passed mine first time.
Yet the biggest question is really left to last. Do you need to hire a car?
Probably not. Singapore is an Island in the shape of a diamond about 30 km long by 20km wide. The majority of people live along the coast, stretching from Changi International Airport at the East coast side, CBD/Commercial center in the middle and then West coast side.
There is a fantastic air-conditioned modern mass transport train system and inter-connecting extensive  network of modern air-conditioned busses. There are standard taxis and Mercedes limousines at low fares.  There is online smart phoning booking apps and UBER also operates in Singapore. So honestly, you do not need to hire a car to move around in Singapore.
Also the MRT and Buses start early and end late. There are also night buses to get night hawks and clubbers safely home. The taxis are 24/7. So if you wish to enjoy the wonderful and extensive nightlife of Singapore use the  excellent public transport which is safe, clean and cost effective.
FREE GUIDE! Get Essential Information on Protecting Your Assets
18 STEPS TO IMPLEMENTING YOUR PLAN B
The most likely reason you will want to hire a car in Singapore is if you wish to explore Malaysia, which is connected by one of two bridges, each around 1km long. To explore the Malaysian countryside, beaches, colonial properties then yes a hire car is important.
Personally I have lived in Singapore for nearly 15 years and rely upon taxis, the MRT trains, buses and walking. Singapore is a green city and pedestrian friendly. So leave those car keys behind and relax!
Here is probably the most extensive ebook on Everything You Ever Wanted To Know About Eliminating Your Taxes, Protecting Your Assets And Regaining Privacy Over Your Life And Investments. It is called The Ultimate Guide To Going Offshore.  Visit our bookstore to purchase it today!
I hope you enjoyed reading this article: Driving in Singapore. If you have any questions, please contact our office HERE.
I've included some great articles for you to read, enjoy!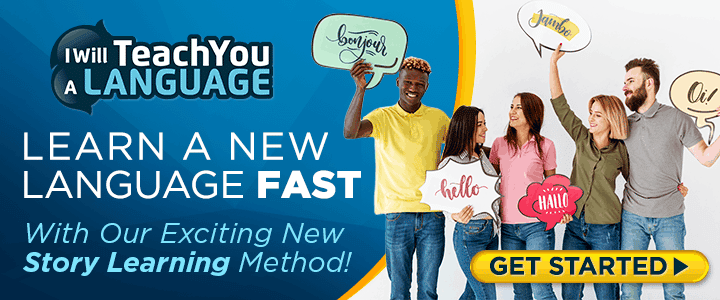 How to Use Chopsticks when in Singapore
Proper Table Manners in Singapore
Buying Gold Bullion In Singapore
Interview with Bullionstar Moving Family and Business to Singapore

Like Our Articles?
Then make sure to check out our Bookstore... we have titles packed full of premium offshore intel. Instant Download - Print off for your private library before the government demands we take these down!