Costa Rica
Imagine waking up in a country with an adventure outside your doorstep. You can spend every day on the beach, hiking through a rainforest (populated with toucans, monkeys, and sloths), canoeing, and so much more.
Imagine living in a country with hundreds of miles of beaches with white, black, gold, or even pink sands. Who wouldn't to wake up to that? What would you say if that was all obtainable for you?
Costa Rica is one of the most popular vacation and expat retirement destinations for many intriguing reasons. As one of the oldest and established expatriate locations, there is something to offer anyone looking to spend time traveling abroad outside of their home country.
Located between Nicaragua and Panama, the small country offers a Central American lifestyle of a mixture of laid back relaxation and tropical adventure. The weather is more than ideal, lingering at around 81 degrees daily. Though there is a is a rainy season, the sun makes an appearance almost every day.
The cost of living is low. $2,000-$3,000 can make for a comfortable life. This includes the cost of your home, transportation, medical care, food, and entertainment.
The country is rich with varieties of plants and animals, containing 5% of the world's biodiversity. This is impressive because it only takes up 0.1% of the world's landmass.
The population of about 4.9 million is very kind and very welcoming to outsiders, because the country has been welcoming expats for years. Costa Ricans are also very educated with a 95% literacy rate. The country is known for its stable democracy.
Your Top 10 Beaches of Central America
This list should change it's name to Costa Rica's top beaches. We don't know if the judges were a little bias or if Costa Rica really does have 8 of the top 10 beaches in Central America. The judges of this list are "you" the travelers who have visited beaches all up and down the Central American coast.  It should be stated that the northern Pacific beaches are much more visited than many beaches in Nicaragua and Guatemala and we are assuming that Belize is not a part of this list as Belize is often put in with Caribbean countries and not part of Central America.
Here is the breakdown with the northern pacific province of Costa Rica, Guanacaste taking home the majority of the prizes. If your looking for a beach vacation in Central America it looks as though a Costa Rica vacation might do the trick.
Top 10 Beaches in Central America
Playa Manuel Antonio (Central Pacific, Costa Rica)
Playa Samara (North Pacific, Costa Rica)
West Bay Beach (West Bay, Honduras)
Playa Nosara (Playa Guiones North Pacific, Costa Rica)
Playa Santa Teresa (North Pacific, Costa Rica)
Playa Avellanes (North Pacific, Costa Rica)
Playa Conchal (North Pacific, Costa Rica)
Playa Hermosa (North Pacific, Costa Rica)
Playa Puerto Viejo (Southern Caribbean, Costa Rica)
Playa Blanca (Livingston, Guatemala)
Retire in Costa Rica
The locals have been welcoming visitors for years and are kind to expats that come to live in Costa Rica. They are nature loving and peace oriented. They value the natural beauty of the country and work to conserve it, knowing the importance it holds for the future, the people of the country, and the world. Costa Rica has managed to cut down on deforestation, and by 2005, there was almost none to be seen.
The country radiates a "Pura Vida" lifestyle that embraces peace and loving natural beauty.
Because the country has been welcoming expats for so long, there are many established communities to join. The communities are groups of welcoming people who are in the country for similar reasons. They visited and never wanted to leave.
Experience the Insider community that takes your international lifestyle to the next level. Download your FREE guide
"18 Steps to Implementing Your Plan B" instantly!
There are schools, markets, cafes, restaurants, and more in coastal cities and San Pedro that are dedicated to delivering support for expatriates living abroad in Costa Rica.
Central America isn't too far from home in the U.S. or Canada, so coming traveling for holidays and big events with friends and family is realistic. Direct flights to and from major cities from the capital city of San Jose happen daily.
Costa Rica Residency Options
If you are loving everything you're hearing about the country and decide to visit, it's not unlikely you'll feel the urge to stay. The low cost of living and climate are attractive to many foreigners. Luckily, Costa Rica offers a variety of residency options  that can fit your personal needs for retiring or even working abroad in Costa Rica.
One very popular option is the Costa Rican Pensionado Program. This program grants temporary residence to those who are retired and can prove they are collecting at least $1,000 a month in retirement benefits. You can't, however, work while living with this kind of residency.
You can also earn legal residency through the Rentista Program after proving a certain income or depositing $60,000 in a Costa Rican bank.
Permanent residency and citizenship are both realistic options for the dedicated expat.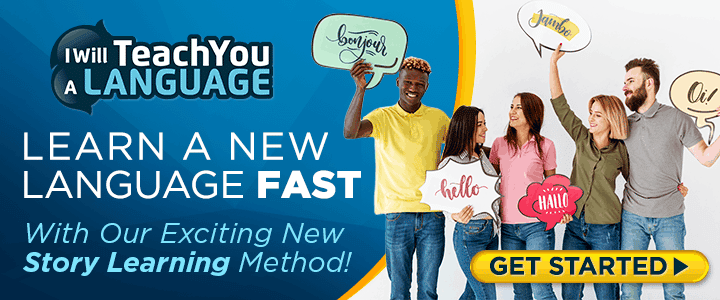 Because the country is politically stable and in good financial standing, many see Costa Rica as a sound country to make an investment. Investment in Costa Rica is also a great way to earn residency as well. You can make your tropical dreams come true and also pocket some good money.
Costa Rica Investment
If you are looking to invest in Costa Rica, there are many opportunities to do so. Because of the high traffic of visitors, there are always Costa Rica real estate investment opportunities to take advantage of. Property taxes are just 0.25% of the property's value, making it an attractive investment opportunity.
Even with a rainy season, an overseas investment in a vacation property can prove to be profitable for almost 10 months out of the year in coastal cities where there are visitors nearly all year long. A good Costa Rica real estate agent can help guide you through the various options.
There are also options involving forestry plantation projects.
If you invest up to $200,000 dollars into the country, you can achieve temporary residency. After three years of temporary residency, you can earn permanent residency, if you wish.
Work in Costa Rica
The high education standards of the country have provided the local population with a smart, dedicated workforce, which means most jobs are taken by Costa Rican natives. For this reason, obtaining a work permit isn't the easiest task.
To earn a permit, you and your potential employer must prove that you possess skills necessary to fill a position that can't be filled by a local. This leads expats who would like to continue to work to either open their own businesses or work remotely for a company back home.
Though temporary residents can't work in the country without a permit, they can own a business. The foreign business owner is allowed to run the business but cannot do much of the physical work. For example, a restaurant owner can manage his or her staff, but they cannot physically serve the customers or run the cash register.
You don't even need to have a physical building to run a business. Many work from home as photographers, event planners, and much more.
The other option would be to work remotely. Some examples would be freelance writers, graphic designers, event planners, or photographers. As long as the income is coming from outside of Costa Rica, you are in the clear.

Like Our Articles?
Then make sure to check out our Bookstore... we have titles packed full of premium offshore intel. Instant Download - Print off for your private library before the government demands we take these down!