A Big Freeze in Europe, the Most Cultural City in the World, and Where to Move if You Want More Money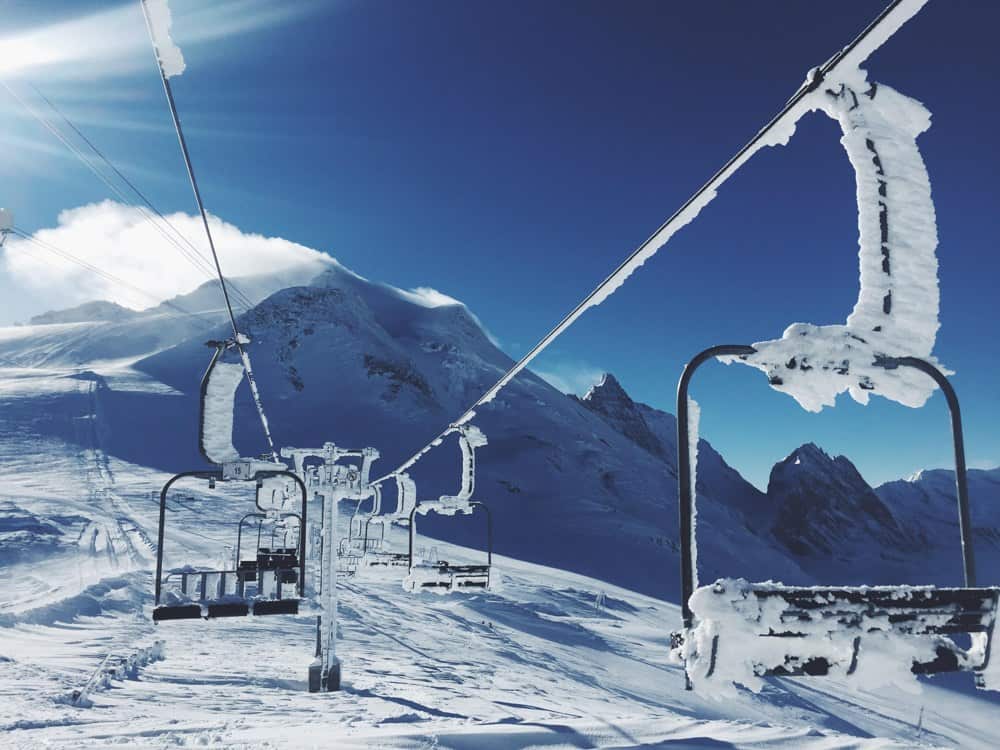 This article was published in the Escape Artist Weekly Newsletter on March 02, 2018. If you would like to subscribe to the newsletter, please click here.
Hello again readers,
I hope you are reading this weekly round-up in the comfort of your home or workplace, because due to some inclimate weather, many are having a hard time keeping warm. One of the biggest snowstorms in decades has hit Europe and may continue into the weekend! This week, we explore this and more.
Are you looking to live in a new country? Maybe you are affected by Saudi Arabia's 2030 project and you have to find a new home. Look no further than the HSBC expat survey. Through this survey, we've discovered where you should live if you are looking for a cultural hotspot. We also found the 10 highest expat salaries.
Keep reading below to learn about all of this and how you can win a 3-night stay in Belize by taking our own quick survey!
______________________________
Big Freeze, Big Chaos
If you thought winter was near its end, think again.  Thanks to a Siberian weather system, much of Europe has experienced freezing conditions. This string of bad weather has caused big problems for many.
The unexpected snow can be found as far south as the Mediterranean. The snow storms have shut down schools, roads, rail services, canceled hundreds of flights, and led to as many as 55 deaths.
The weather began Thursday morning and, since then, the normally balmy beaches of the French Riviera have witnessed snow, Irish and Swiss airports have been shut down, and almost 2,000 French drivers were stranded on a motorway near Montpellier – some stuck as long as 24 hours.
As the weather continues, many are asking what's going to happen next. Some parts of Europe are expected to see warmer temperatures over the weekend, and others, such as Ireland, are still bracing for the biggest snowstorm in decades.
______________________________
What Istanbul Has Up its Sleeve
I've always admired how involved the expat community of Istanbul is. It's great seeing a city embracing its expats – and the expats, in turn, embracing the city. This month, the city is offering a wide range of activities for the community.
One of the great events is an improv comedy show put on by an English-speaking improv team called The Clap. Next, Istanbul&I, a volunteer community that works to make a social impact and help disadvantaged communities, will be holding a class on how to start an online business. There are also art classes, an entrepreneur network night this month, trivia night, and pop-up dinners.
One of the most interesting events is the Expat Spotlight talk, now on its 11th edition. It's a monthly talk series that showcases the contributions made by the expat community culturally, through sports, humanitarian acts, business ventures, and more. This month's talk is about what it means to be a digital nomad, an area that Escape Artist is exploring itself.
Seeing what goes into the Istanbul expat community shows the potential of what it can be like to be an expat and gets me really excited to share with you everything we know at Escape Artist. Communities like this are why we do what we do.
______________________________
What City Has the Most Culture? Survey Says…
For those looking for a cultural destination to choose as their new home, the decision may have been made for you. According to a survey by the HSBC, Berlin, Germany, was rated highest by expats for having a great cultural scene.
70% of the 27,587 expats named Berlin, with an abundance of galleries, museums, and nightlife, the best city culturally, with Buenos Aires and London in second and third place. The survey was taken by expats from 159 countries.
Though you may have a great time with the culture, Berlin didn't score so well in other areas, like annual gross personal income, only coming in 43rd out of 52. Luckily, 84% of expats say they have more disposable income due to an affordable cost of living.
______________________________
Do You Want More Money?
In last week's newsletter, I discussed the 2030 project being executed in Saudi Arabia, where the government is attempting
to decrease unemployment rates by weeding out expat workers. If you are affected by this change, or are just looking to make a change in general, the HSBC expat survey may have what you need.
The survey laid out the top 10 highest salaries for expats around the world! India's financial powerhouse of Mumbai came in first place with an average expat salary of $217,165! That is more than double the global expat average of $99,903. Mumbai is known for having expat workers who were relocated by their employers back home, which explains such high salaries.
San Francisco, United States, came in second for highest incomes for foreigners at $207,2000 a year. Zurich is third with $206,900. The rest of the list includes:
Shanghai: $202,200
Geneva: $184,900
New York City: $182,200

Los Angeles: $161,100
Jakarta: $152,200
Hong Kong: $148,400
Paris: $139,600
______________________________
Thank you for reading this week's round-up! If you're interested in learning what it's like to expatriate, don't hesitate to ask some questions. At Escape Artist, we aim to ensure that your travels abroad run as smoothly as they can.
If you are interested in helping us plan an Escape Artist conference, fill out our quick survey to tell us what you want to see! For the next two weeks, enter for a chance to win a stay in Belize!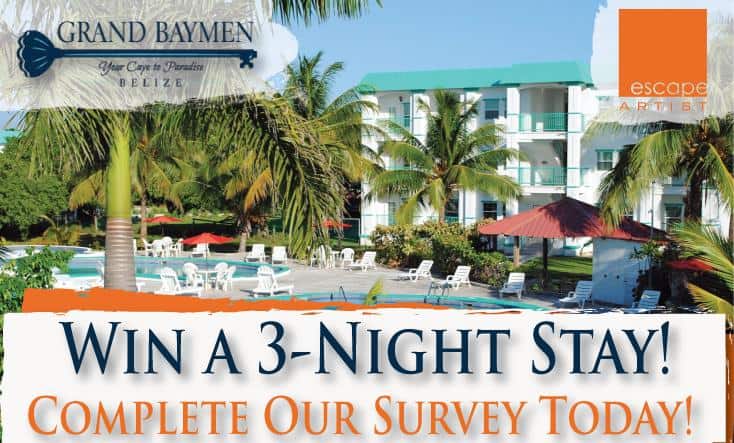 Whether you are planning on living, working, retiring, or investing overseas, Escape Artist can help you every step of the way. Don't forget to check out the eBook store for the 2018 Expat Tax Guide and our wonderful country guides!
For more information on what's going on in the international scene, check out some of this week's newest articles!
AGROCOIN COULD REVOLUTIONIZE MEXICO'S AGRICULTURAL INDUSTRY
The Agrocoin is a virtual currency backed by the production and sale of habanero peppers. For only 500 pesos, the investor can buy one square meter of land. The investment contract lasts one year and offers 30% annual returns that are distributed in three installments.
Armando Navar, a Mexican public accountant, bought a few square meters of land in Cancun where the company Amar Hidroponia sows habanero pepper. He does not have to worry about…
In 2008, the Panama Pacifico Project was just starting. The goal was to build an industrial and residential area in 410 acres of land where its proximity to Panama City, Panama, and unique tax incentives would attract many investors and people looking to call Panama home. A couple of years later, and more than 300 businesses from diverse industries have established themselves there, giving jobs to more than seven thousand people.
The Panama Pacifico Area is one of the most important projects in Panama, which includes the development of…
THE EXPAT LIFE IN BOGOTA, COLOMBIA
There is much love for Colombia's capital city of Bogota, especially within the expat community. Much like many other cities in Colombia, this one is nestled in the chilly Andean peaks. What sets Bogota apart, though, is its colonial feel and rich history, even amid the metropolitan lifestyle. It is full of buildings hundreds of years old and home to many museums and cathedrals that tell its story.
About Bogota
Bogota is the fifth most populated city in Colombia. It sits in…
HOW TO GET RESIDENCY IN URUGUAY
Uruguay can be easily forgotten since its two big neighbors, Argentina and Brazil, usually steal the scene. However, Uruguay has a lot of perks for expatriates looking to live abroad in South America. It's a small country with a small population (3.4 million), but as such, it would offer a lifestyle free from overly populated cities and venues. It is known for being the most progressive country in South America and one of the safest as well. Most of the population is of European heritage, and the country has…
Uruguay might be the most politically and economically stable country in South America. It is certainly one of the safest. That's why it gets so much attention from overseas investors. Its own neighbors, Brazil and Argentina, have a big hand in the investment pool, as well as investors from many other countries. The stable and gradually increasing GDP is a helpful hint that Uruguay is a solid place to secure investments abroad.
While there is no investment visa, you can apply for residency if you own property in Uruguay. This country is unique in that it does not…
This article was published in the Escape Artist Weekly Newsletter on March 02, 2018. If you would like to subscribe to the newsletter, please click here.