If you've vacationed in Belize, there's little doubt you've found yourself wanting to return again and again. Why not consider purchasing a vacation home there? It's more affordable than you think, and that's just the tip of the iceberg as to why Belize might just be the ideal choice for you.
Skip the Hotel Bill for Your Visits to Belize
There are some beautiful hotels in Belize and you can even rent vacation homes, but there's nothing like having your own place in paradise. Plus, in the long run, you will save money.
Even with the competitive rates that are found in many hotels and resorts, a vacation can cost quite a bit. Choosing to buy a vacation home means that you will free up more of your money to spend on other things than temporary lodging.
Houses Available in All Destinations
Where do you like to vacation when you're in Belize? It's not hard to find all types of residential properties around the country. You can find something close to a beach, opt for a place that is nearer a city or town center, or get a house that's located in a more agrarian area. It's up to you.
You can also purchase apartments and condominiums in these same great locations. Before deciding, see what's found in an area that you would like to call home. The options may surprise you.
Affordable Housing Options
Affordability was mentioned earlier. The price you'll pay for your vacation home in Belize is likely to be more competitive than what you paid for your domestic residence. The price will also compare favorably with what you would find in a number of other offshore settings. Thanks to that, you could end up with the ability to enjoy more square footage in a Belize vacation home than you would elsewhere.
Keep in mind that Belize is a nation where quite a few things are relatively new. That means the home you choose may only be a couple of decades old. Along with a great price, there may not be much in the way of repairs needed for some time yet.
Home Financing Options
One of the perks offered to non-residents is the ability to own real estate. It's not just about being able to find plenty of options for a vacation home. You'll also find that lenders are happy to help with the financing. There's no need to pay the interest rates and other fees that would be incurred if you tried to finance at home using your domestic property as the collateral.
FREE GUIDE! Get Essential Information on Protecting Your Assets
18 STEPS TO IMPLEMENTING YOUR PLAN B
If you approach a bank in Belize about financing the vacation home purchase, the process will be a simple one. There's a good chance that the interest rate set for the loan will be more competitive than you expected. It's also easy to set up an offshore checking account that will serve as the conduit for making those mortgage payments.
English is Common Throughout the Nation
English is the official language in Belize. That's one of the reasons many find the nation so welcoming. Think of how nice it would be to step out of your own door and head to a local café for breakfast. You can enjoy chatting with others while you do your marketing for the day, and even as you walk down the street.
Given the friendliness of everyone who lives there, you will find that owning a home in Belize makes it all the easier to feel as if you've lived there your entire life. You'll also find other languages spoken throughout Belize, including Spanish and Kriol.
Enjoy More for Less
Compared to what you are probably accustomed to spending, the cost of living in Belize will be more affordable. It's true that the prices for imported goods can be a bit higher, but there's so much found in the country that you won't be missing out on a lot if you stick to locally grown produce and other items. In fact, you may find that you like them much better.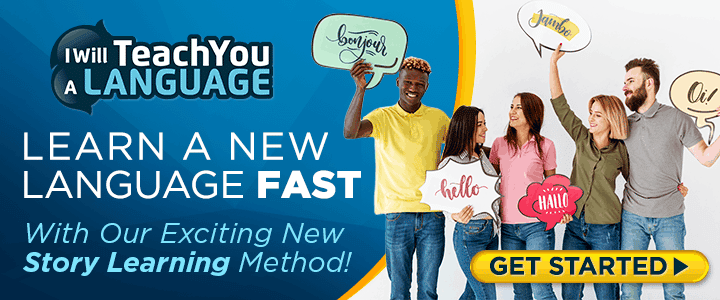 This allows you to enjoy yourself more while spending less. When you do return from your vacation, the combination of not having to pay for a place to stay and the lower cost of most goods and services translates into keeping debt lower and being able to retire it faster.
Calmer Pace of Life
There's something about life in Belize that appeals to most everyone who visits here. Part of it relates to the calming pace at which life is taken. Everything still gets done, but the stress and normal hectic pace of handling everything now has vanished. That feeling is even more pronounced when you have your own home there.
Having your own home to vacation in allows you to truly get up when you want, eat when you want, and truly be as busy or as peaceful as you want. You don't have to worry about housekeeping coming mid-morning, checkout times, or making it to the lobby before the restaurant closes. In your own home, you can set the pace to suit your schedule.
Offset Mortgage with Rental Income
What happens to the property when you're not in Belize? The good news is that finding a property management service to take care of the basics isn't hard. It's also affordable. Best of all, you can let the manager know when you plan on spending a few weeks there, and they can ensure the place is ready for your arrival.
This same management service can arrange to rent out the property when you won't be using it. In this manner, the property can generate money that helps to pay for the upkeep and cover some of the mortgage payments.
Own a Piece of Belize
The bottom line is that if you love Belize and visit there frequently, owning a vacation home is likely an ideal fit for you. Talk with a real estate company to investigate what properties are for sale.
You can also contact a local financial institution and explore real estate financing options. Buying a home in Belize that's perfect for you may be a lot easier than you thought.
About The Author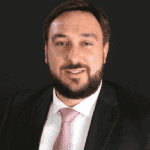 Luigi Wewege is the President of Caye International Bank, headquartered in Belize, Central America. Outside of the bank, he serves as an Instructor at the FinTech School in California, which provides online training courses on the latest technological and innovation developments within the Financial Services industry. Luigi is also the published author of The Digital Banking Revolution, now in its third edition.
Like Our Articles?
Then make sure to check out our Bookstore... we have titles packed full of premium offshore intel. Instant Download - Print off for your private library before the government demands we take these down!