5 Reasons Why Dating a Native Speaker is the Best Way to Learn a Language.
You're trying hard to learn a foreign language? Good for you! Federico Fellini, the great Italian filmmaker, said something very insightful on this matter: "A different language is a different vision of life."
It's true. When you're learning a new language, you're expanding your vision. You're learning about a new culture and a new way of life. Good for you!
The only question is: How do you get better at learning the language? We have an unusual solution for you today…date a native speaker!
Carren Muller, an essay writer from Canada agrees: "When I was trying to learn French, I went to France. The key to language learning is immersion… anyone would tell you the same thing. So I went out there and started making friends. As it turned out, one of those friends asked me on a date. Suddenly, I took my language learning journey to a whole other level. We were spending tons of time together. We were talking all the time. The dates were fun, since we always had something to talk about. Hands down, it's the best way to learn a language."
No, we're not saying you should date someone because you want to use them for the language! We're saying that if you're looking to date and make new friends in a new country, stay open to the native speakers of the language you're trying to learn.
We'll give you 5 strong reasons to try this:
1. You'll Learn Much More Quickly
Total immersion is one of the most important steps to take when you want to learn a language quickly. When dating a native speaker, you have no other choice but to speak and expand your vocabulary. Your relationship depends on these efforts.
The good part is that you'll have lots of things to talk about. "Hey, can you recite the lyrics of this song slowly?" Ask that when you hear a random song, and you'll have a conversation. You'll ask about the words you don't understand. You'll hear lots of jokes, idioms, and slang in the language – you don't get that from books.
A date is different from a simple acquaintance with a native speaker. You get to hang out more and develop a different kind of connection. You're more relaxed. You want to know this person better. That's why you talk and listen more.
2. It's Really Exciting
What would you prefer:
A grammar lesson in a classroom full of language learners, or

Discussing your favorite movies while watching the sunset with someone amazing?
I can guess your answer. Dating a native speaker is a much more exciting way to learn a language when compared to traditional lessons. Online learning can be cool, but it doesn't give you the sunsets, does it? Making friends with native speakers is also very cool, but your connection will mostly revolve around beer and jokes.
A date gives you romance in addition to the beer and jokes…plus, language learning. Nothing beats that.
Experience the Insider community that takes your international lifestyle to the next level. Download your FREE guide
"18 Steps to Implementing Your Plan B" instantly!
3. You Improve Your Listening Skills
"Tell me about your childhood. Tell me about school. Tell me about being a teenager." You'll want to know as much as possible about this person. Can you compare that to listening to an instructional podcast in the language? No. Your date will have your full attention with the memories they share. You'll want to understand. When you don't understand something, you'll ask.
Dating a native speaker definitely makes you a better listener. That's a crucial aspect of mastering a language.
4. You Learn the Language on a Much Deeper Level
Why is dating a native speaker better than dating a person who knows the language but is not a native speaker? Well, if you have the chance to choose, the native speaker has a huge advantage. Through the conversations, you'll learn expressions that no second-language speaker has mastered.
Native speakers have a natural connection with the language and the culture associated to it. They help you understand the nature of the language on a deeper level.
5. You Get Immersed in Collaborative Learning
Forget tests, dictionaries, and boring assignments. When you get a date to teach you something about the language, the process is all about collaboration. It's like having a learning partner who gives you the necessary explanations about the things you don't understand. You'll help them learn your own language better, too.
Dating is fun on its own. Language learning is also exciting. When you combine these two elements in one, you get a really great experience. Are you ready to try?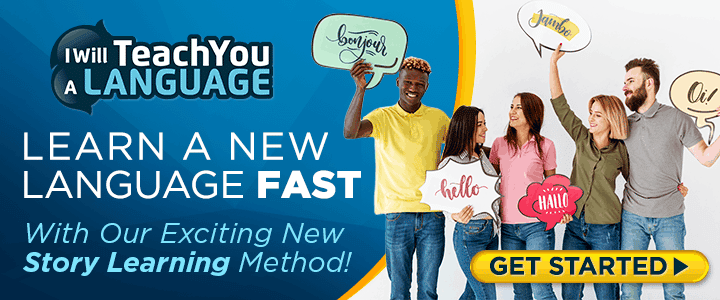 Joan Selby is a former ESL teacher, a writer at Writerzone.net, and a content marketer. She also runs her own blog about social media and writing tips. Joan is a Creative Writing graduate and fancy shoe lover. A writer by day and reader by night, giving creative touch to everything. Connect with her on Twitter and Facebook.

Like Our Articles?
Then make sure to check out our Bookstore... we have titles packed full of premium offshore intel. Instant Download - Print off for your private library before the government demands we take these down!