16 more countries drop all travel restrictions
It's time for a monthly update… Let's see which countries dropped all travel restrictions last month and are ready to welcome you back, or maybe welcome you for the first time. We've got quite a variety this month for every lifestyle imaginable. So, drop your assumptions, open your mind, and picture yourself starting a new life in one of these destinations.
1. Algeria – COVID-19 entry regulations lifted on November 1, 2022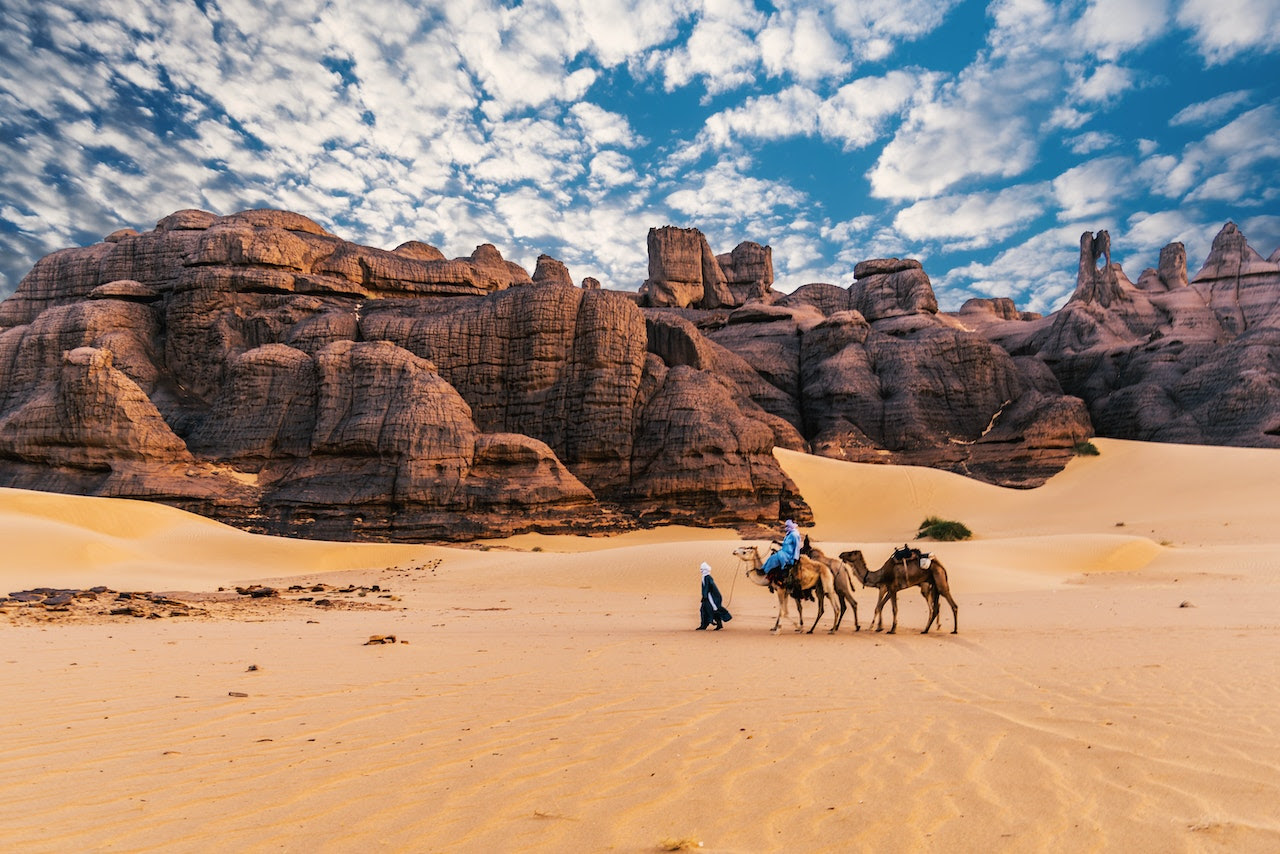 Algeria is the largest country in Africa, and they have a large oil and gas industry. The government is now looking to develop the country's travel and tourism industry, emphasizing Saharan and cultural tourism. 
Algeria has incredible tourism potential. Swim in the Mediterranean Sea in the morning, ski in the Algerian ski resorts in the north, and drink mint tea in the Algerian Sahara in the afternoon. The Sahara is the largest desert in the world, most of which is in Algeria. Algeria has 1,200 kilometres (746 miles) of coastal areas and remnants of the Roman era for which Algeria was the granary of the Roman empire.
2. Anguilla – COVID-19 entry regulations lifted on October 1, 2022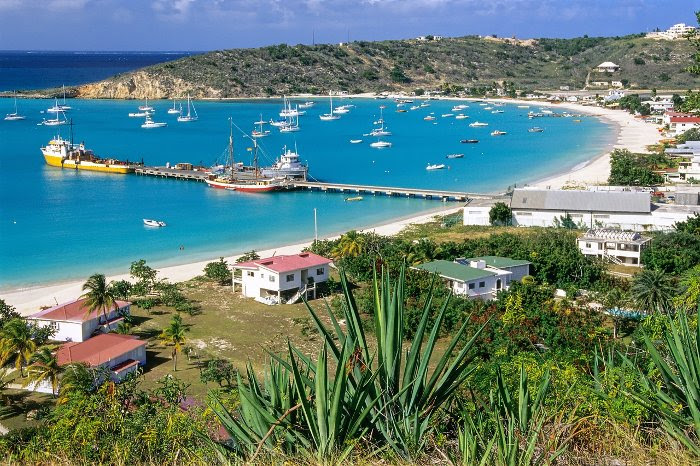 Anguilla is the northernmost island of the Leeward Islands in the eastern Caribbean. It's about 150 miles east of Puerto Rico and nine miles north of St. Martin. 
Anguilla launched its residency by investment program in June 2019. The program is attractive for investors seeking a tax-efficient residence. Unlike other Caribbean programs such as St. Kitts and Antigua, the Anguilla program is not a citizenship by investment or second passport program. Applicants can qualify by investing either in the Capital Development Fund or direct in real estate.
Applicants can qualify for residency in Anguilla under the real estate investment option. A minimum investment of $750,000 is required, which will qualify up to four family members for residency. For each additional family member, a further $100,000 investment is required.
Anguilla is a British Overseas Territory and therefore falls under UK sovereignty, although it is not formally part of the UK. It is possible to apply to become a British Overseas Territories Citizen and eventually a British Citizen after five years of residency.
Anguilla has no direct taxation, with no income tax, capital gains tax, gift tax, net worth tax, inheritance tax or corporate taxation. Contact our experts for further details.
Experience the Insider community that takes your international lifestyle to the next level. Download your FREE guide
"18 Steps to Implementing Your Plan B" instantly!
3. Cambodia – COVID-19 entry regulations lifted on October 4, 2022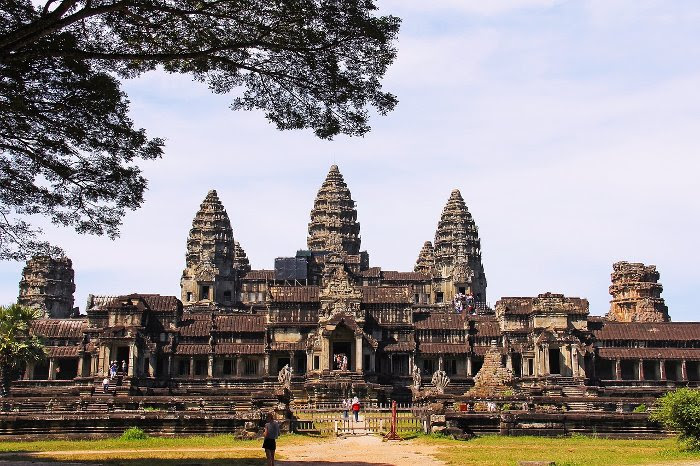 Cambodia has a coastline of 435 kilometres (270 miles) and extensive mangrove stands, some of which are undisturbed.
Cambodia's modem-day culture has its roots in the first to sixth centuries in a state referred to as Funan, known as the oldest Indianized state in Southeast Asia. This period is when Cambodia's language evolved, part of the Mon-Khmer family, which contains elements of Sanskrit, its ancient religion of Hinduism and Buddhism. 
Funan gave way to the Angkor Empire with the rise to power of King Jayavarman II in 802. The following 600 years saw powerful Khmer kings dominate much of present-day Southeast Asia, from the borders of Myanmar east to the South China Sea and north to Laos. Khmer kings built the most extensive concentration of religious temples in the world during this period—the Angkor temple complex.
4. Ecuador – COVID-19 entry regulations lifted on October 20, 2022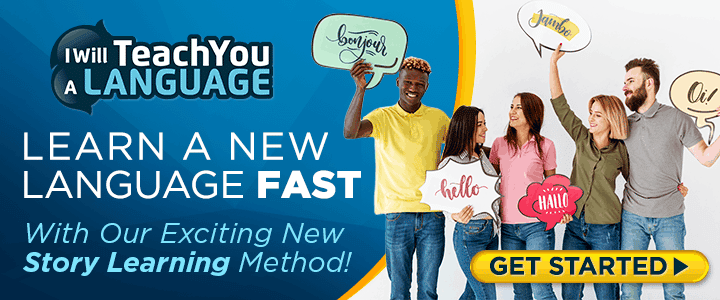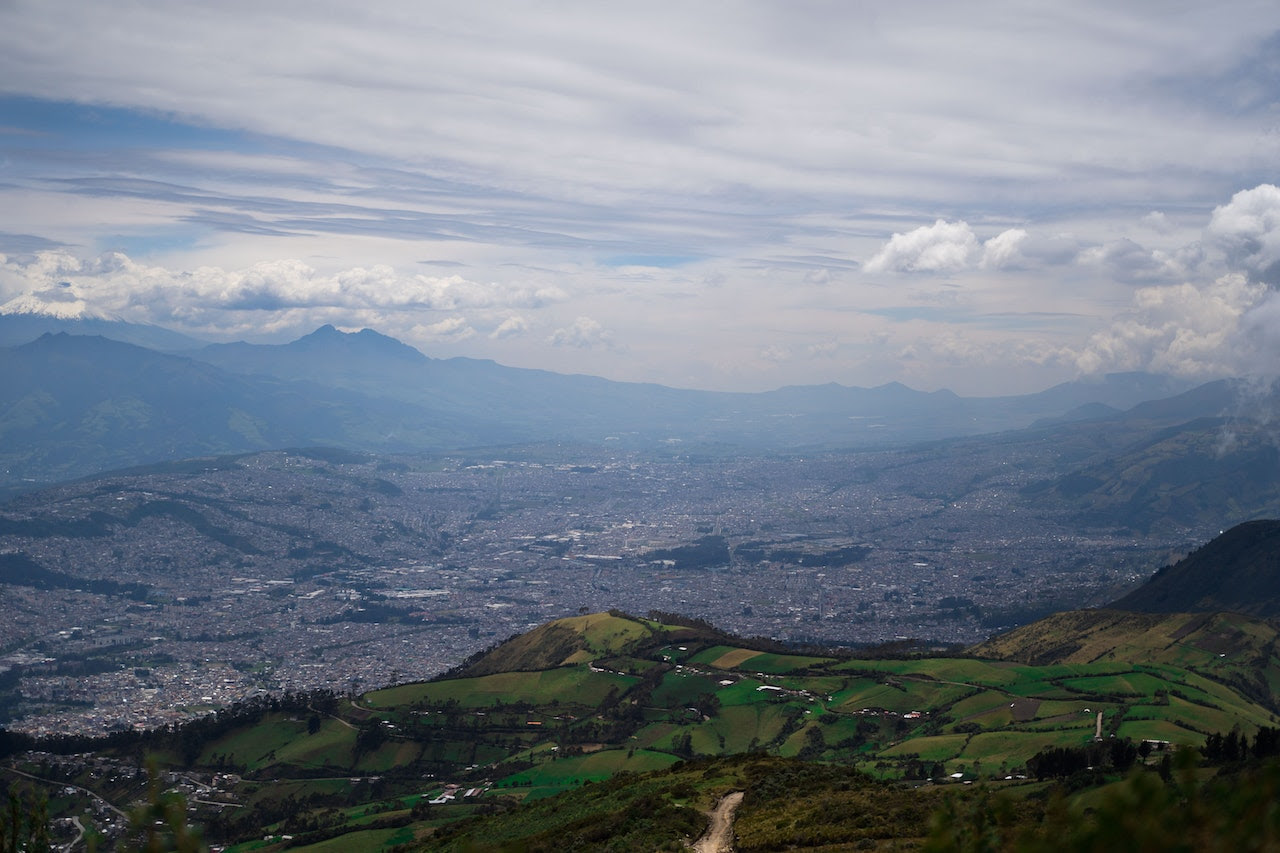 Ecuador is attractive to many expats because of the incredibly affordable cost of living. A foreign national may apply for a temporary residency visa if they certify sufficient means of subsistence (about USD$1,000 per month). Dependents may be included, but the amount required may be higher.
The temporary residency visa is granted for two years, with the possibility of a single renewal for two more years if the holder is not absent from the country for more than 90 days per year cumulative within the period of residence. After the third year of residency, a foreign national may apply for citizenship or permanent residency. 
Ecuador recognizes dual citizenship. You are not required to renounce your previous nationality to become a citizen of Ecuador.
Located in the northwestern part of South America, bordered by Colombia and Peru by land and Costa Rica by sea, its territory is split by a volcanic section of the Andes Mountain range. To the east lies the dense Amazon Rainforest. To the west is the Gulf of Guayaquil, lined by the Pacific Ocean and overlooking the incredible natural landscapes of the Galapagos Islands. Old colonial towns, multicultural communities, volcanoes and exquisitely abundant flora and fauna. Ecuador has also been called the most bio-diverse country in the world.
5. Ethiopia – COVID-19 entry regulations lifted on October 20, 2022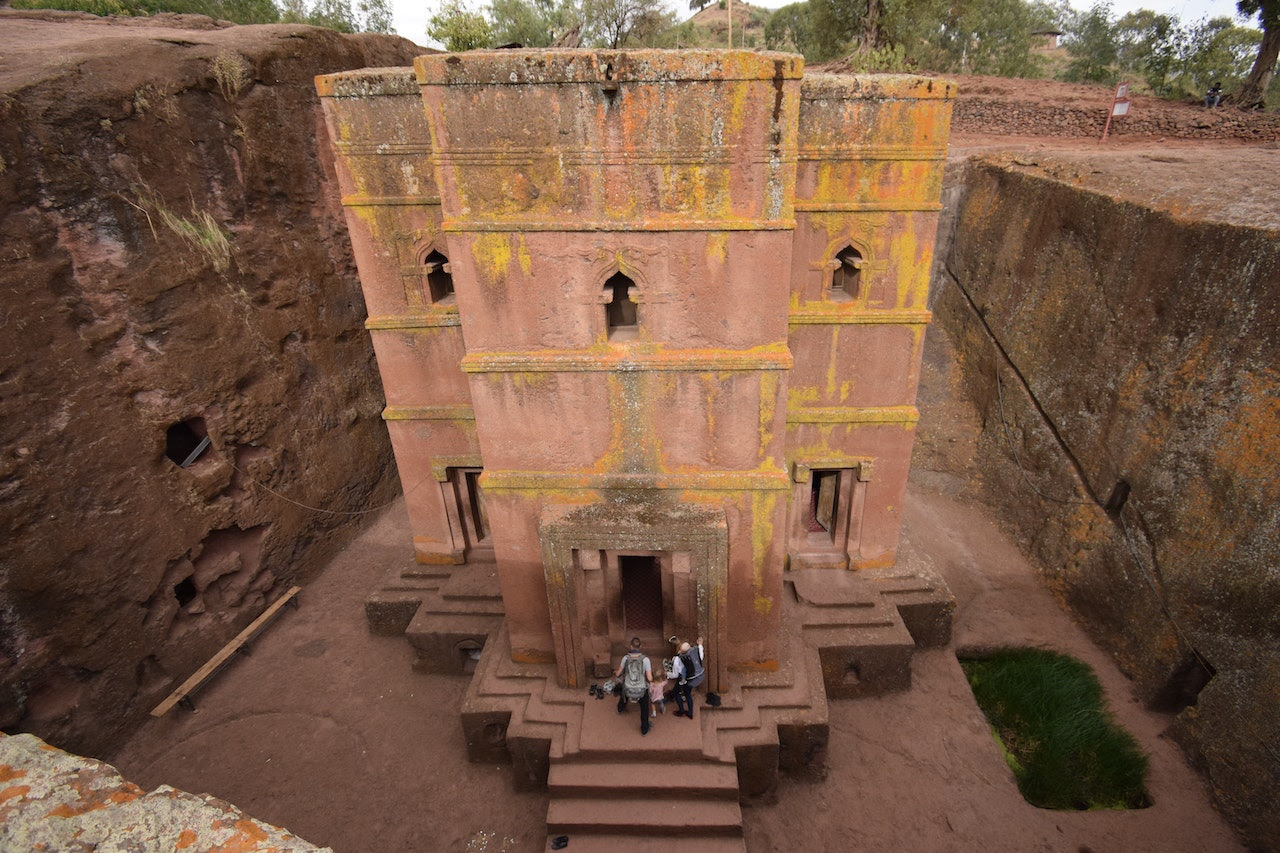 Known as the "Land of Origins", Ethiopia's labyrinthine 'New Jerusalem', excavated by King Lalibela in the 12th century and still in active use today, has been dubbed the "Eighth Wonder of the World". Hand-carved into the rock flake by painstaking flake, the process would have required around 40,000 man-years to complete. Lalibela represents the apex of an Ethiopian church-excavating tradition dating to the arrival of Christianity circa 350 AD. It compromises 11 churches and two chapels.
6. Guyana – COVID-19 entry regulations lifted on October 7, 2022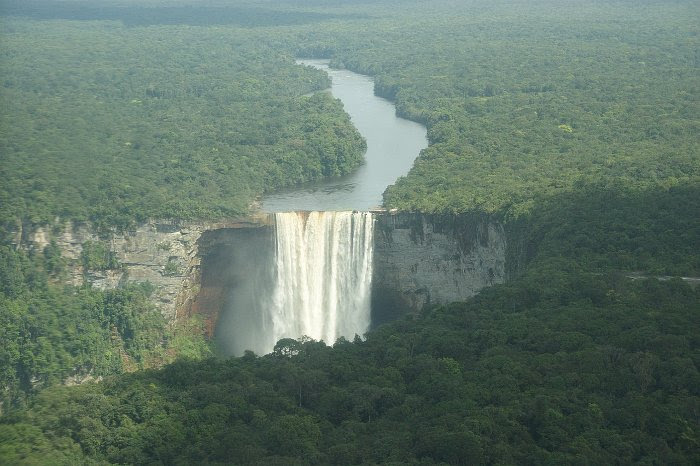 Guyana is South America undiscovered. The cities and towns of Guyana make for exciting gateways into the rainforest and savannahs within the remote areas of the country.
The coffee-coloured Potaro River thunders down 741 feet into the beautiful and majestic Kaieteur Falls. Kaieteur is one of the highest and most powerful single-drop waterfalls in the world. It is nearly four times higher than Niagara Falls and twice as high as Victoria Falls. It is part of the abundant, unspoiled rainforests of Kaieteur National Park, spanning 627 square kilometres (390 square miles) around the iconic waterfall. The combination of the superb waterfall, wildlife, and isolated and uncrowded National Park make this one of the top places to visit in Guyana.
7. Lebanon – COVID-19 entry regulations lifted on September 27, 2022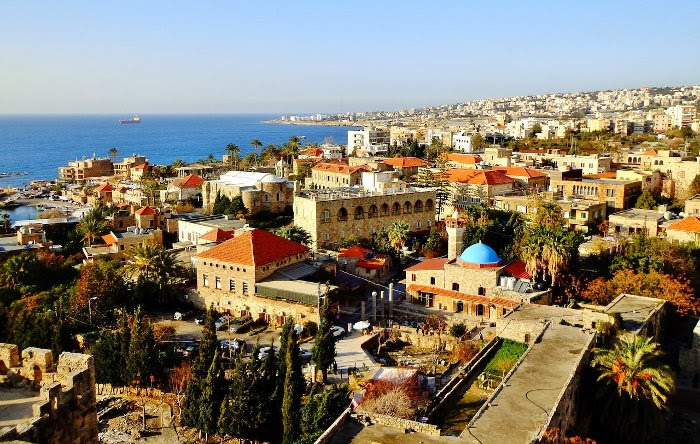 Lebanon brings endless opportunities for fun, beach, nature, and outdoor activities. You'll never know what to choose. An unforgettable time awaits you under the bright Lebanese sun.
Lebanon's varied patchwork of the Mediterranean coast, chiselled alpine peaks, and fertile valleys are packed into a parcel of land 225 kilometres long and 46 kilometres wide (149 miles long and 29 miles), an area approximately the size of Cyprus or Connecticut. An ancient land, Lebanon is featured in the writings of Homer and the Old Testament. Its cities were major outposts and seaports in Phoenician and Roman times, two of the great civilizations that touched the important Middle Eastern crossroads.
8. Luxembourg – COVID-19 entry regulations lifted on September 30, 2022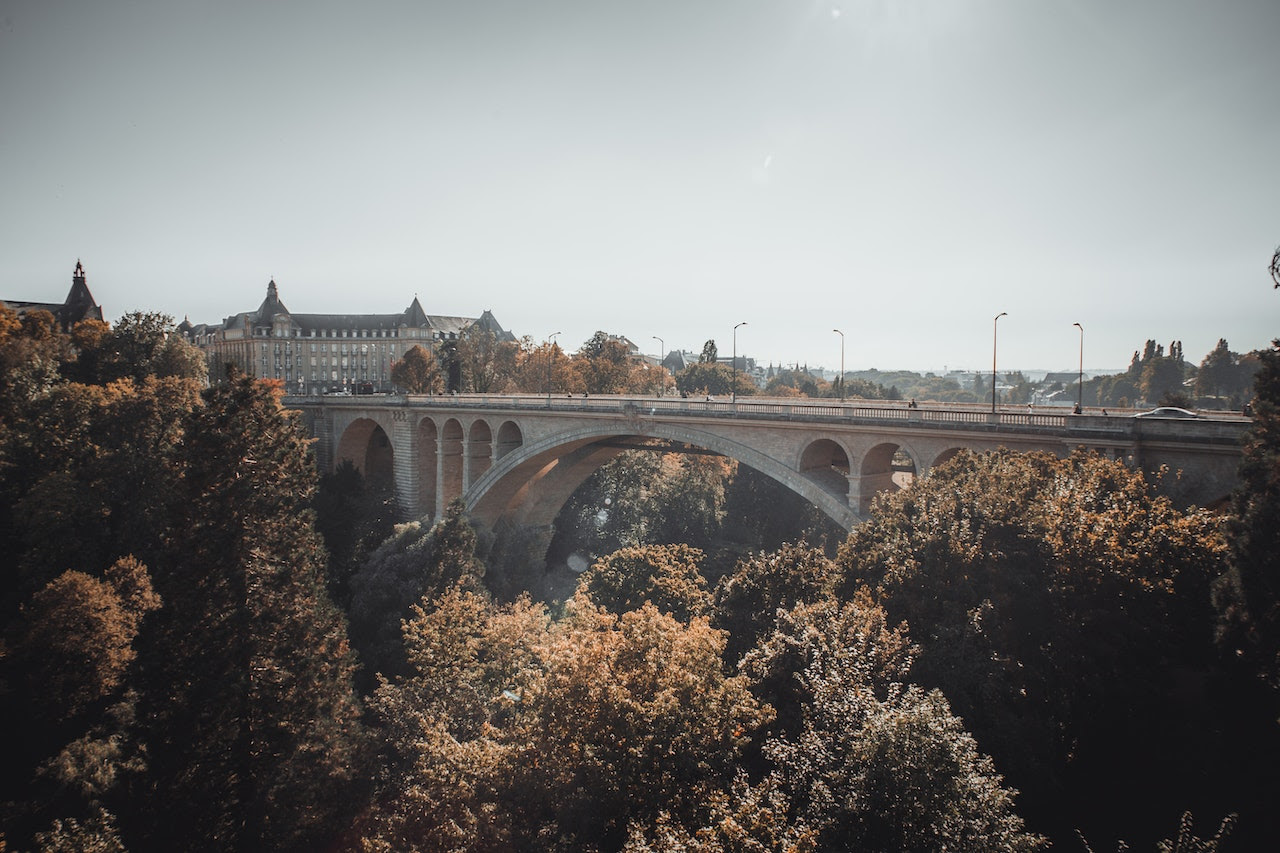 With one of the highest GDP per capita in the world and a AAA credit ranking, the founding EU member state of Luxembourg is the ideal destination for investors and entrepreneurs seeking a rich business landscape and an attractive alternative location for private residence. Luxembourg offers an excellent quality of life and advanced infrastructure.
The Luxembourg Residence by Investment Program allows foreign nationals to invest in the country and apply for a residence permit. Investment is a minimum contribution of EUR€500,000. Citizenship is possible after five years. The key benefit is visa-free access to the EU and Europe's Schengen Area. Other benefits include high quality of life, a stable political environment, and investor-friendly legislation as well as a low investment threshold, with no obligation to purchase real estate. Luxembourg has no wealth tax and favourable inheritance and capital gains taxation. Reach out to our experts to see if you qualify for the Luxembourg Resident by Investment Program.
9. Montserrat – COVID-19 entry regulations lifted on October 24, 2022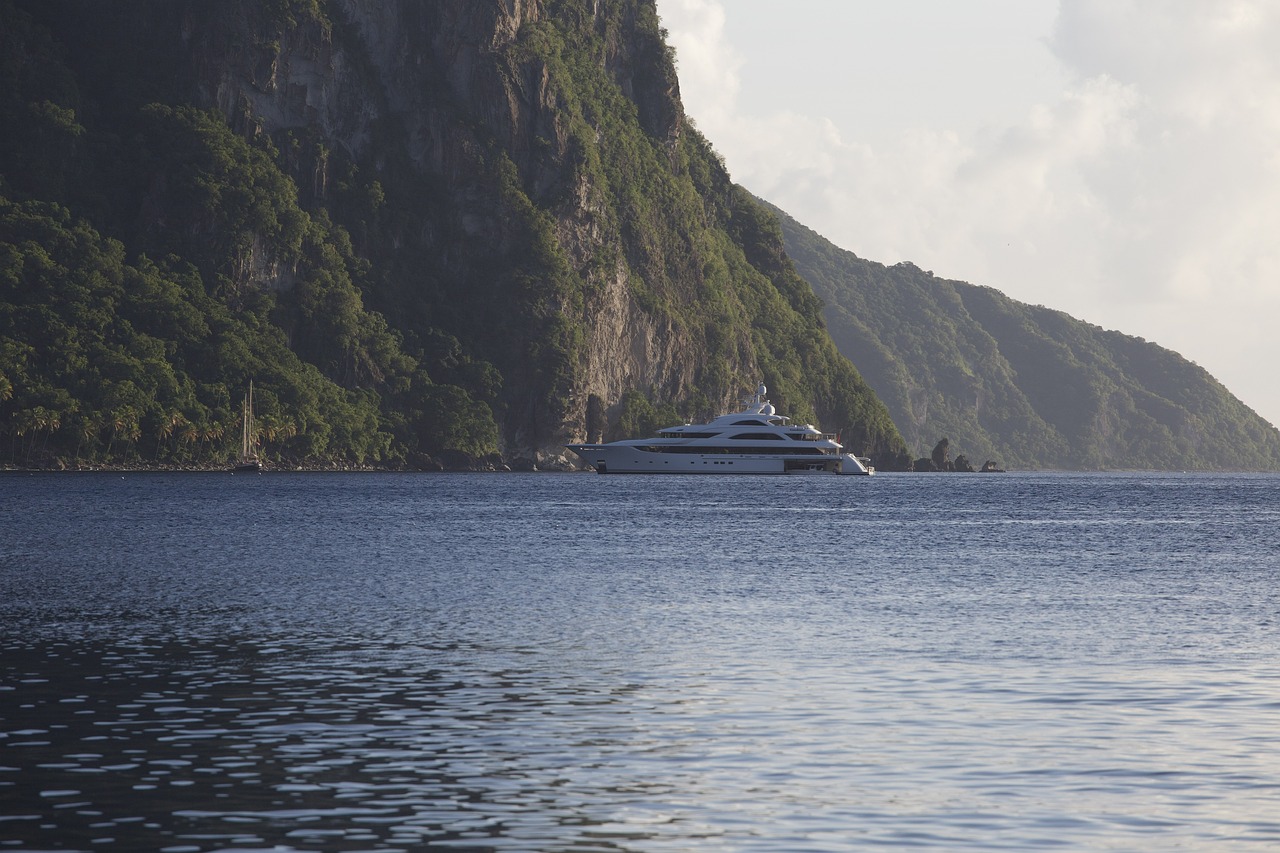 Montserrat, the British West Indies, offers the perfect work-life balance with some of the most breathtaking views as your office backdrop. Stay connected with the world from a safe, vibrant, and friendly community.
The Montserrat Remote Work Stamp offers a one-year permit. The application process is seven working days. Fill out an online Montserrat Remote Workers Stamp application form for review by Montserrat Immigration. Once your payment is processed, you will receive a confirmation letter to show upon entry into Montserrat. Single applicant fees are USD$500. Families (up to 3 dependants) are USD$750. An additional family member is USD$250 each. You must prove an annual income of USD$70,000.
Montserrat is one of the Caribbean's most intense islands, not only in terms of soaring peaks and rainforest-covered hillsides but also due to the cataclysmic eruptions of the Soufrière Hills Volcano that took place in the late 1990s. Two decades later, the buried city of Plymouth (also known as modern-day Pompeii) is a major tourist attraction. Volcano enthusiasts travel from all over the world to witness the display. Leave behind the hustle and bustle of city life and head to Montserrat, where the pace of life is slow, the locals are welcoming, the forests are pristine, and you can enjoy the calm ambience of how the Caribbean used to be.
10. Papua New Guinea – COVID-19 entry regulations lifted on October 6, 2022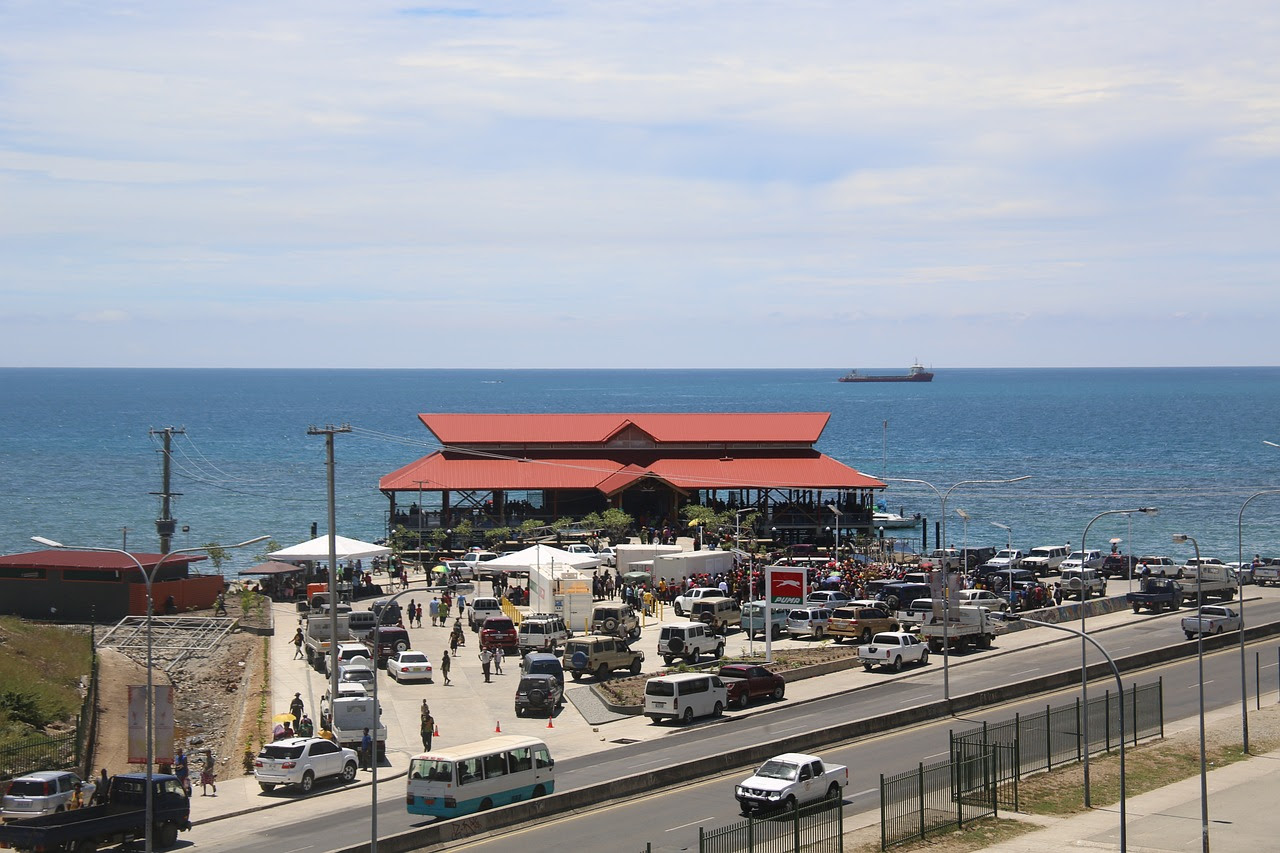 Vivid festivals, delectable dishes, underground events, plantation tours, and hidden secrets found far off the beaten track are yours for an adventure in Papua New Guinea. Scuba dive with migrating killer whales in West New Britain.
You'll come face to face with some of the oldest continuing cultures on the planet. In the past, headhunting and cannibalism occurred in many parts of what is now named Papua New Guinea. By the early 1950s, through administration and mission pressures, open cannibalism had almost entirely ceased.
Customs are passionately maintained in elaborate rituals accompanying deaths, feasts, marriages, compensation ceremonies and initiation rites. Enjoy the delicacy 'mumu', one of the world's oldest slow-cooked ground-oven meals still in practice today.
11. Paraguay – COVID-19 entry regulations lifted on October 26, 2022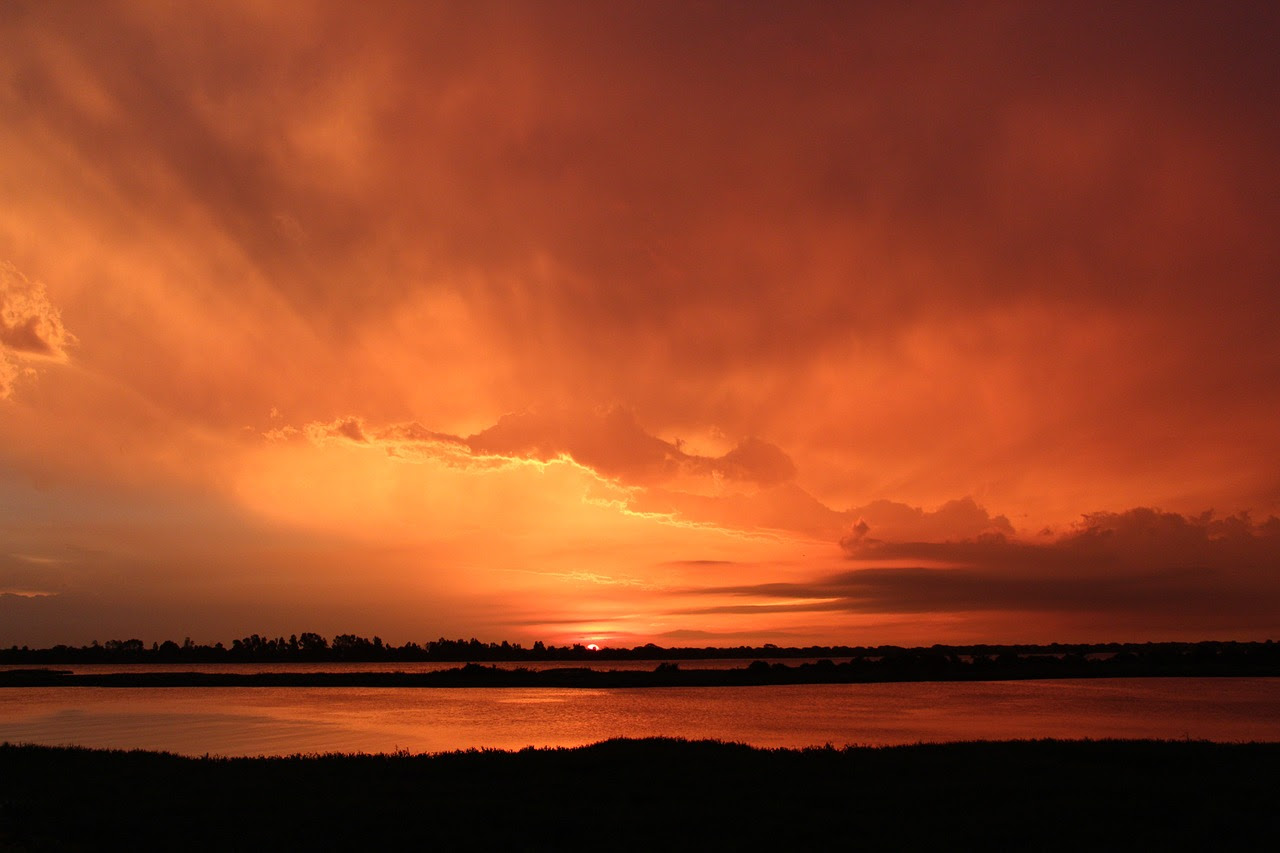 It is safe to say nature is the biggest attraction in Paraguay. If you are seeking peace in divine historical surroundings, Paraguay citizenship is the ideal option for you.
Paraguay, bordered by Argentina, Bolivia, and Brazil, is one of the easiest and cheapest options if you are looking for second citizenship. It is famously called the "Heart of South America" as it is centrally located on the continent. Paraguay is a free and calm country welcoming all nationalities with open arms, especially foreign investors and entrepreneurs, to become tax residents.
The most attractive benefit is that you do not have to live there physically to maintain permanent residency status. You need to visit the country every three years, and no status renewal is required. You can get Paraguay citizenship with a small bank deposit, and the country does not tax foreign-sourced income. 
Paraguay is best suited to you if you are looking for a permanent residency with a minimal physical presence in the country, are unable to get a tax residence elsewhere because you travel too often, or are searching for a low-cost residence and citizenship with the highest tax benefits. Hire an immigration attorney to make an informed decision.
12. Peru – COVID-19 entry regulations lifted on October 31, 2022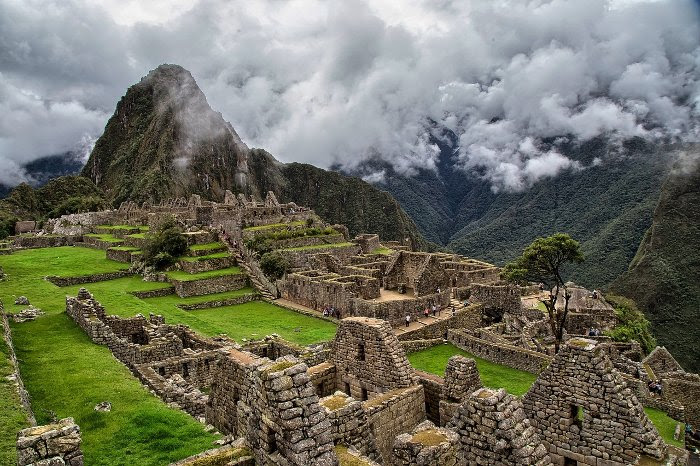 When a person thinks of Peru, the first place that comes to mind is Machu Picchu. Throughout Peru, you can find marvellous relics of the past that astonish the world's travellers. Machu Picchu is a must-see destination, but Peru is also home to Kuelap and Chavin de Huantar, Caral and Chan Chan (the world's largest mud brick city), the Nazca Lines and Sipan. 
Peru is synonymous with natural beauty and is one of the world's ten most biologically diverse countries. Peru is located in the western part of South America sharing borders with Ecuador, Colombia, Brazil, Bolivia, and Chile. Its enormous territory is composed of three regions: coast, highlands, and jungle.
13. Qatar – COVID-19 entry regulations lifted on November 1, 2022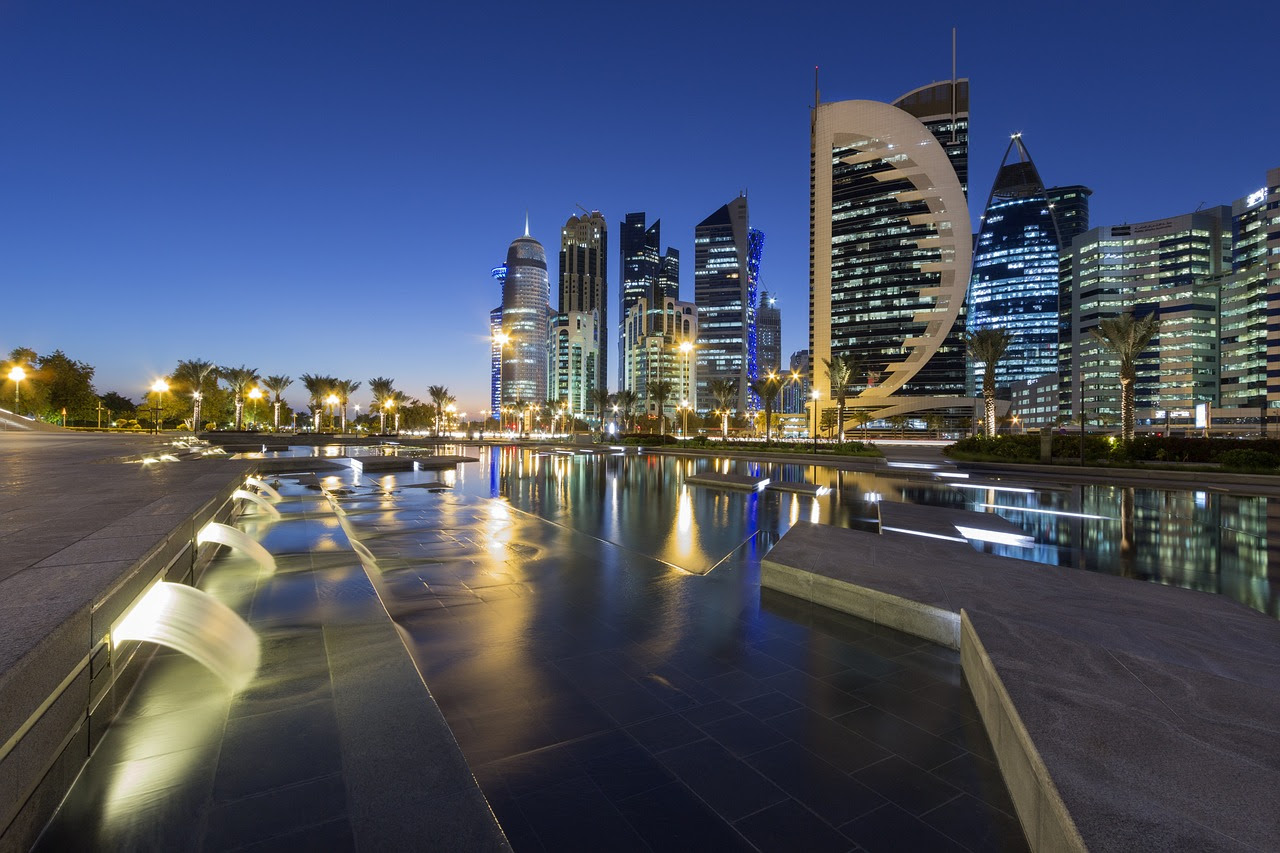 The State of Qatar is the wealthiest nation in the world. Qatar has a strategic position halfway between Europe and Asia with excellent flight connections to all corners of the globe. More than 2 million expats live in Qatar and comprise 88 percent of the population. Expats are eligible to apply for permanent residency in Qatar by purchasing USD$200,000 worth of real estate in the country.
Why Qatar? 
Wealthiest and Fastest growing countries in the Middle East region.

Holds the world's third-largest natural gas and oil reserves.

High standard of living, with excellent facilities, modern infrastructure, and a mix of local and cosmopolitan culture.

Hub for regional and global networks, meetings in international diplomacy, energy, finance, economics, media, and sports.

There are two routes for securing permanent resident status in Qatar. One is through investment, and the other is long-term residence.

Significant demand for hospitality, residential, commercial, and retail projects.

Most advanced Arab state for human development.

Tax-free country, with no income taxes, and 10 percent on business income.
Thinking about Qatar? Then contact our citizenship investment experts to guide the way.
14. Sint Maarten – COVID-19 entry regulations lifted on November 1, 2022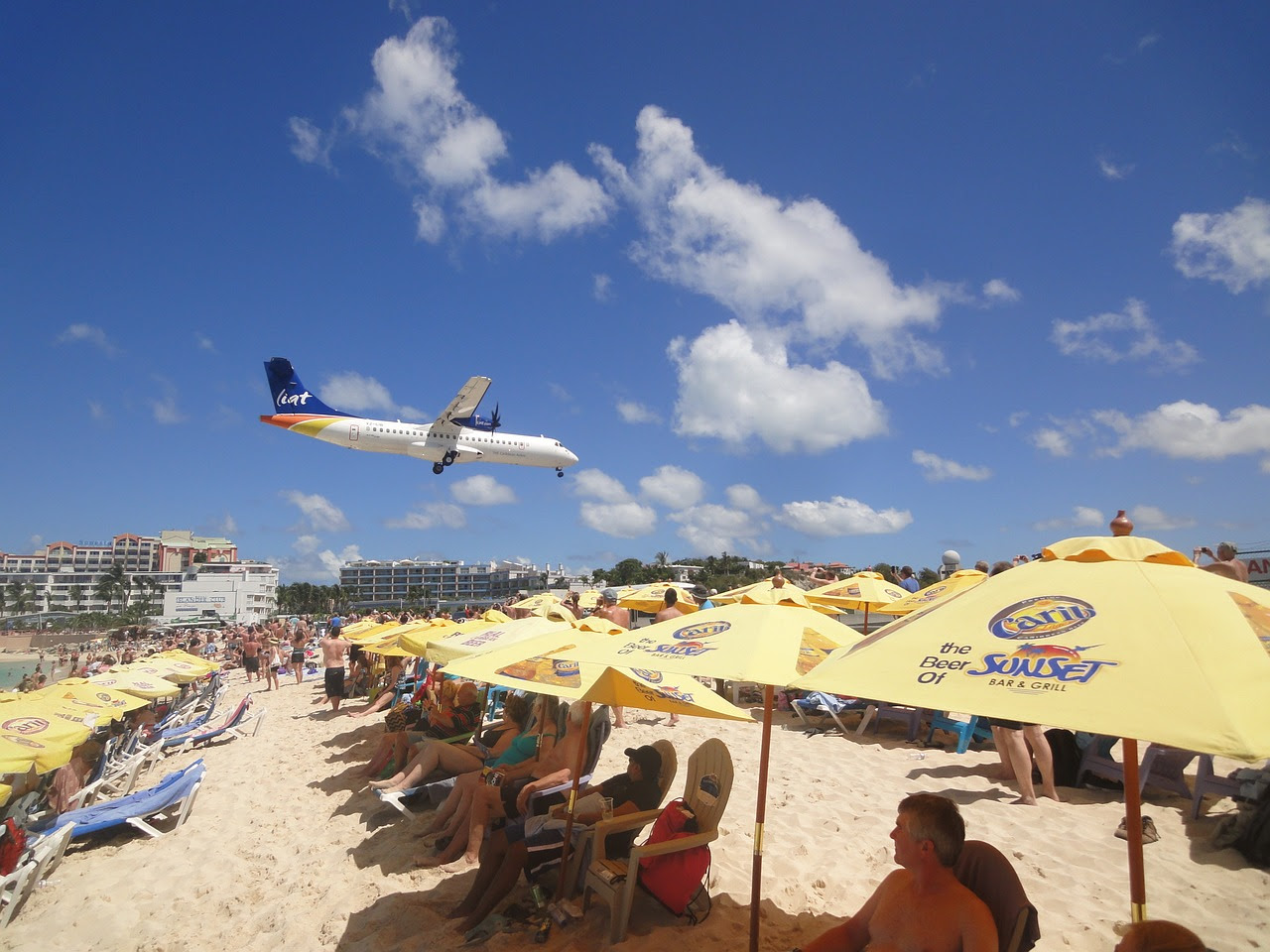 Investors can obtain a residence permit on the beautiful Caribbean Island of St. Maarten if they invest at least USD$500,000.
Special conditions apply to American citizens who enjoy the benefits of a treaty dating back to 1956 (The Dutch American Friendship Treaty), which allows U.S. citizens to be treated the same as Dutch nationals not born on one of the Dutch Caribbean Islands. This means U.S. citizens can invest, work, and live in the St. Maarten and Dutch Caribbean islands. What a super benefit!
Interested in this program? We can help you. Get in touch with the right professionals to make the process as seamless as possible.
St. Maarten is the smallest landmass to consist of two nations. Home of the "Friendly People", St. Maarten invites you to experience the true majesty of the island. Find a tropical paradise with immaculate beaches and sunny, clear skies, as diverse as any cosmopolitan city yet as welcoming and familiar as your hometown. Where laid-back island energy transforms into vibrant rhythms and delicious gastronomy and where European culture blends so effortlessly with a Caribbean flair.
15. Spain – COVID-19 entry regulations lifted on October 21, 2022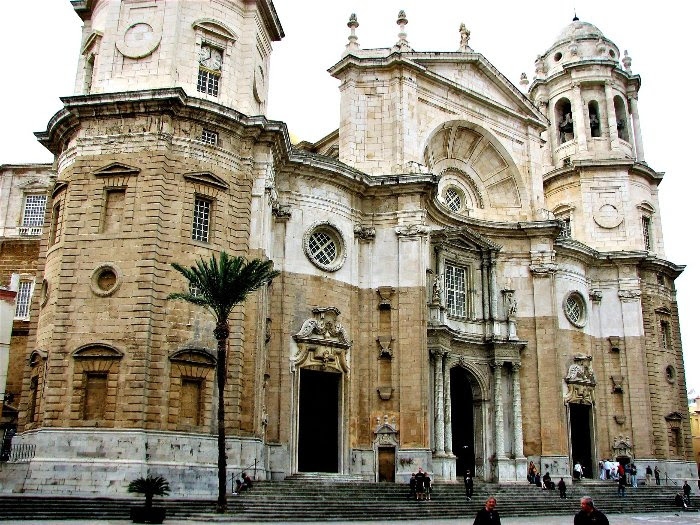 Cadiz Cathedral – Photo by Charlotte Tweed
The Spanish Golden Visa Program offers a range of investment options such as purchasing a property for at least EUR€500,000 or making a bank deposit of a minimum of EUR€1,000,000 or investing EUR€1,000,000 in business, or EUR€2,000,000 in government bonds. The most popular option is real estate investment in Spain as an alternative residence in the Mediterranean. The investment always remains yours and can be released after five years.
To keep and renew your residence permit, you will need to ensure you maintain your investments. You can release your investments once you obtain permanent residency in Spain.
Our job is to assist you and answer any questions you have about citizenship by investment programs.
16. Thailand – COVID-19 entry regulations lifted on September 30, 2022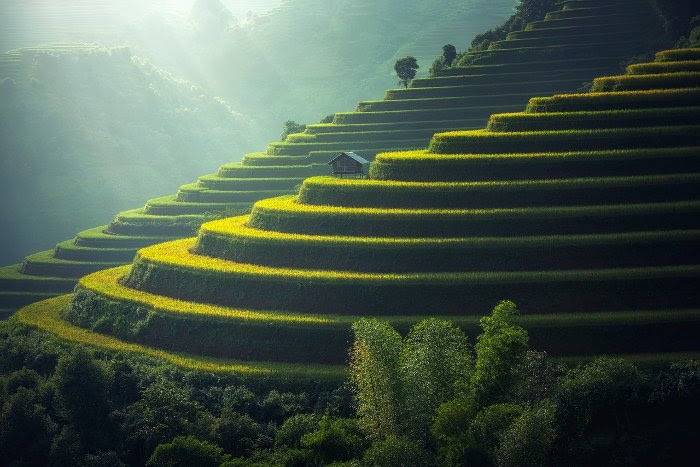 Thailand is an incredibly affordable destination, making the country alluring to many seeking an Asian country for their new life. 
If you are over 50 years old and wish to settle in Thailand, you may apply for a Non-Immigrant O-A visa. This visa is valid for one year and may be extended for another year at any Office of the Immigration Bureau in Thailand if requirements are met.
This visa is individual and does not include dependents. If your spouse does not fulfill the requirements, he or she may apply for a Non-immigrant O visa (short stay). This is a single-entry visa allowing the dependent to stay in Thailand for a period of three months, extendable up to one year.
Any foreign national staying in Thailand without a permanent residency must report their stay every 90 days at any Office of the Immigration Bureau or Police station.
This visa does not entitle you to work in Thailand, nor qualifies for permanent residency.
Thailand does not recognize dual citizenship. To become a citizen of Thailand, you must renounce your previous nationality. Want to check out Thailand temporarily? The benefits of temporary residency are a warm climate, low tax jurisdiction, high quality of life, fast and straightforward process, and low cost of living. 
Start Exploring Your Favourite Future Forever Home Destinations
The best time to begin exploring what countries you may want to relocate to is now. If you haven't narrowed down exactly where you want another residence or passport, get out and explore. The only way to make the best decision is with your own eyes and experiences. It is a big world, and there are more places to live than where you were born. Once you know where you want to relocate and need assistance with citizenships and passports, get in touch with our experts. It will be the best investment you ever make.
Head over to the Escape Artist blog and read about the other countries that have dropped all travel restrictions.
Source: IATA TravelCentre COVID-19 Travel Regulations Map as of 04 November 2022 22:15:08 UTC. IATA (International Air Transport Association)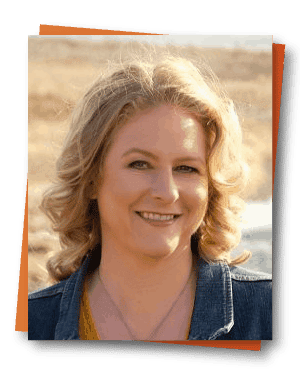 Charlotte Tweed is an adventurous soul with a goal to take you on a journey where you don't just visit—you live it. Graduating with a Travel and Tourism Honours diploma, Charlotte began her expat journey on June 15, 2021. After travelling through multiple countries, Charlotte now calls Mexico home. Reading, writing, and researching the best expat destinations in the world are how she fills her days. As a published author, her mission is to transform your life with expat travel—one destination, one adventure, one story at a time.


Like Our Articles?
Then make sure to check out our Bookstore... we have titles packed full of premium offshore intel. Instant Download - Print off for your private library before the government demands we take these down!