10 Things You Should Definitely Know Before Visiting Dubai
Dubai is magical; Dubai is marvelous. Dubai is a land of skyscrapers, man-made wonders, desert safaris, and beautiful beaches. Not to forget its world-famous skydiving, offering a view of the palm islands. With the tallest tower in the world, Burj Khalifa, Dubai doesn't cease to amaze us.
But, Dubai is also an Islamic city, and culturally very sensitive. How should you dress? Can you drink? Can you be out at night? Can you smoke? What should you wear on the beach? These are some of the popular questions tourists have in mind before visiting Dubai.
So, we want to make it easy for you by answering these questions and clearing your doubts. Here is a list of things that you should know before planning a trip to Dubai. Let's get started!
1. Dress Modestly
One should respect the Islamic culture in Dubai and be cautious while packing clothes for the vacation. Dress modestly at all times to avoid trouble.
Women should not wear anything that is transparent, short, or hugging, and men should refrain from being shirtless.
It is advised to carry a stole, shrug, or shirt/jacket (in case of men) in your tactical backpack all the time.
2. Don't Display Affection In Public
It is inappropriate to show affection in public here. You will be met with stares and 'not so pleased' glances if you do so. You could also be interrupted by police officials and be threatened for strict punishment or imprisonment.
Oh, also, I want to tell you this from my personal experience- you are not allowed to put your arms around your loved ones, even while taking pictures. Doing this might invite trouble.
So, it's wise to refrain from kissing, hugging, or holding hands in public. Please save affection for later.
3. Be Respectful During Ramadan
If you are in Dubai during Ramadan, you should be aware that you are not allowed to eat, drink, or smoke in public between sunrise and sunset.
This is because Muslims are observing daily fasts during this time, and they eat only before sunrise and after sunset.
4. Avoid Going In Summers
Months from May to September are scorching and humid in Dubai. So, plan between October and April, as these are pleasant months.
Experience the Insider community that takes your international lifestyle to the next level. Download your FREE guide
"18 Steps to Implementing Your Plan B" instantly!
The new year is also a great time to visit Dubai. You can also be a part of the Dubai Shopping Festival during this time and see the amazing fireworks on New Year's Eve.
But this is also a time when you can find a lot of tourists here. Most of the places have long queues and long waiting times at this time of the year.
5. Cover Yourself On A Beach
Girls, it is okay to wear bikinis on a beach, just make sure you cover yourself as soon as you step out of the water. Do not roam around without covering yourself moderately.
Boys, it is not okay to be shirtless on the beach. Wrap a towel around yourself or wear a shirt when walking on the beach. However, you can be shirtless inside the water.
6. The Weekend Is Friday & Saturday
Unlike other countries where Saturdays and Sundays are the weekends, Dubai observes Fridays and Saturdays as their weekend. This is because Friday is considered a holy day and Muslims gather to pray at noon on Fridays.
Friday is to Dubai what Sunday is for most of us. Some places remain closed on Fridays.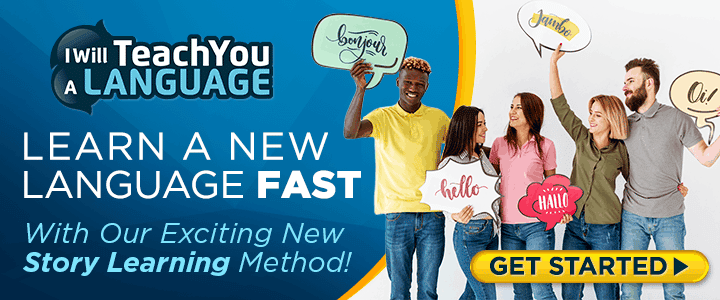 If you are looking to party, Thursday and Friday nights are a good time, but if you want to avoid the crowd, avoid Fridays and Saturdays, which is the weekend.
7. Cover Your Heads In Mosques
It is considered very disrespectful if your head's not covered inside the mosque. At no instance, should your head be uncovered. Even if it happens by mistake, make sure you are quick enough to cover it back.
It would be best if you consider wearing the costume that they provide in the mosque. Wearing it will ensure that you are adhering to their dressing etiquette. Else, carrying a scarf or a stole is always a safe option.
8. Not All Of Dubai Is Dry
It is prohibited to drink in Islamic culture. Though one cannot find alcohol in stores, not all of Dubai is dry. You can find alcohol at some pubs and restaurants, especially those inside hotels. It is okay to drink inside these restaurants, bars, and pubs.
Just make sure not to drink and drive. Drink responsibly!
9. Exercise Caution While Taking Pictures
It would be best if you did some research on what you can and can not capture in Dubai.
While it's okay to take pictures of some places like the Grand Mosque, Burj Khalifa, famous buildings, and gardens, there might be restrictions on clicking pictures inside the airport, metro, or clicking pictures of government buildings and the Presidential Palace.
Also, if you are trying to capture beautiful moments with locals (especially women) inside the frame, make sure you ask them for their permission. It is considered illegal not to do so and can lead to hefty fines or even arrest.
10. Dubai Is Very Safe
Being an Islamic city, and very strict with its rules and regulations, Dubai is a very safe city. It can be said that it is one of the safest cities in the world.
Street crime is rare, and there is a rare chance of being mugged or robbed on the streets. So, it is safe to be out at night also. There is a stringent punishment or hefty fine for breaking laws.
116: How To Move To Panama Or Use It As Your Plan-B Residency – Mikkel Thorup
Final Words
The government in Dubai is very strict with its rules and regulations. You obviously don't want to land in trouble while on vacation.
By highlighting the important things you should be aware of, we hope we have saved you trouble. Though, it is always best to do a thorough research of the place you are planning to go. You can also talk to your friends who have been to that place.
You are now all set to plan a trip to Dubai. Happy vacationing!
For more information on moving overseas, please check out The Expat Money Show with Mikkel Thorup 
Please visit Amazon to purchase Mikkel's #1 Best-Selling book Expat Secrets. and follow Mikkel Thorup on Twitter @ThorupMikkel  
I hope you enjoyed reading this article: 10 Things You Should Definitely Know Before Visiting Dubai. If you have any questions, please contact our office HERE.
I've included some great articles for you to read, enjoy!
20 Reasons Not To Move To Dubai (In No Particular Order)
10 Things An Expat Should Know Before Moving To Dubai
UAE. Visa Information, Travel Restrictions, And Other Important Things To Know

Like Our Articles?
Then make sure to check out our Bookstore... we have titles packed full of premium offshore intel. Instant Download - Print off for your private library before the government demands we take these down!