Retire To Dominica
The Commonwealth of Dominica is known as Nature Island, thanks to its ability to sustain its natural environment in a world that's filling with concrete and skyscrapers. Here, you'll find a quiet overseas retirement filled with gorgeous scenery.
It consists of rainforests and beaches and it isn't overflowing with people. The population of the island is only 70,000 and it's about the size of New York City. The capital city of Dominica is Roseau, and you can travel inland of Roseau anytime you're searching for peace and tranquility.
Handpicked Related Content: Why Dominica Should Be Your Next Destination
Cost Of Living

The cost of retiring overseas in Dominica is a tad more expensive than you might expect, although the currency is the East Caribbean Dollar, one of which is worth $0.30 in U.S. currency.
You have to keep in mind that Dominica is an island nation, and the type of lifestyle it supports isn't that of a highly developed country. It isn't always the easiest place to reach. That means things like milk ($6-7 per gallon) and utilities ($500 per month) can run a bit high. In contrast, however, rent and produce prices run fairly low.
There is really only one city on this island and that's the capital city of Roseau. In this city center, it costs about $330 USD per month to rent a one-bedroom apartment. For a three-bedroom, it costs about $800. For a one-bedroom apartment outside of the city center, rent runs at about $200 per month, while a three-bedroom apartment outside of the city center runs for just under $400.
If this appeals to you, it can balance out those higher prices mentioned earlier.
The island is teeming with locally grown organic produce, and because it's all local, it's quite affordable. You can visit outdoor marketplaces run by locals to take advantage of great prices for your grocery list.
Obtaining Residency Or Citizenship To Retire To Dominica

Dominica doesn't have a special visa for those seeking overseas retirement on the island. As a retired expat, you can apply for standard residency, which has to be renewed annually, or you can attain citizenship by making an investment in the country.
Dominica's citizenship by investment program allows for residency to be gained through an investment of as little as $100,000 USD in the form of either a government fund or a real estate purchase. Dominica offers dual citizenship, and that second passport allows visa-free entry into 118 countries.
If you want to retire overseas in Dominica, you could simply buy an apartment for $100,000 and be granted citizenship – and that's the end of that. As you can probably tell, the perks begin to add up when you consider what you get in exchange for a couple of higher bills.
If you choose the residency route without making an investment for citizenship, you'll need to know that you cannot buy land in Dominica. This right is reserved for citizens only. You can purchase real estate, businesses, etc. You simply cannot purchase land.
Experience the Insider community that takes your international lifestyle to the next level. Download your FREE guide
"18 Steps to Implementing Your Plan B" instantly!
Handpicked Related Content: Dominica Residency Options
Nature Island
There's something to be said for Dominica's main source of charm. The gorgeous scenery is what makes it what it is. It's full of waterfalls and rainforests and breathtaking views, and none of it is ruined by resorts, crowds, or tall buildings. This country is where people go to breathe clean, fresh air and reconnect with nature at its finest.
Even the weather on Nature Island is agreeable. Usually, heavy rainforests and high temperatures mean lots of rain and humidity, but luckily for the inhabitants of this island, there is a nice breeze that flows through and keeps the air breathable even with the heat. Dominica is every bit a nature lover's paradise.
Handpicked Related Content: Visit Dominica
Culture And Cuisine
You can't fully consider the option of overseas retirement without considering the type of culture and cuisine you'd be enjoying. Dominica is known as one of the happiest countries on earth, so naturally, the people are known to be very welcoming and friendly. Dominicans have pride in their country, and it's easy to see why!
The food is mostly created with Creole influences, so you can expect dishes to feature variations of chicken, yams, dasheen salad, and rice. You can also expect the incorporation of tropical fruits in your dishes, like mangoes, bananas, and coconut. Top all of that off with a nice helping of seafood, and all of your culinary needs are covered!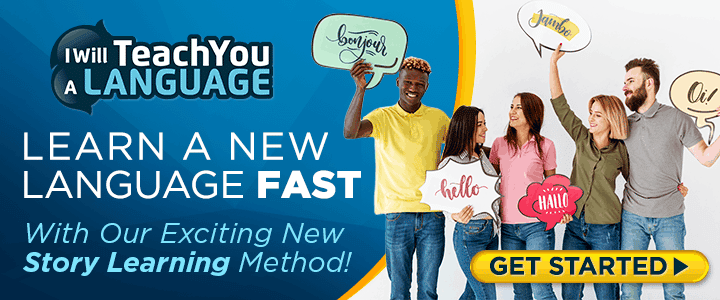 Conclusion
Retirement overseas in Dominica is not for everybody. If you're looking more for an active social setting with lots of shopping and nightlife, this probably isn't the place for you. If, however, you're looking for a quiet place to explore nature, you'll find that nothing else suits your needs quite as this little country does.
I hope you enjoyed reading this article: Retire To Dominica.
Is leaving your home country for a new country a priority of yours? Do you wish you knew how, but don't? Then here is a great article for you to read. It can help you understand a little bit about Citizenship-By-Investment programs around the world. For more information on the CBI programs, please contact our office HERE.
Here is probably the most extensive ebook on Everything You Ever Wanted To Know About Eliminating Your Taxes, Protecting Your Assets And Regaining Privacy Over Your Life And Investments. It is called The Ultimate Guide To Going Offshore. 

Like Our Articles?
Then make sure to check out our Bookstore... we have titles packed full of premium offshore intel. Instant Download - Print off for your private library before the government demands we take these down!