Why Dominica Should Be Your Next Destination
The Caribbean's most mountainous island nation, Dominica is a place where people come to remember what holistic living is all about while experiencing the insane adventures that only raw nature can provide.
From coast to coast, this secret paradise aims to boost your physical and mental well-being and replenish your soul. And, although it may not be the easiest destination to arrive at, it's certainly well worth the effort for the amazing adventures that await.
Handpicked Related Content: Visit Dominica
A Few Facts
With a population of nearly 75,000 people, Dominica is the 199th-largest country in the world by population. It is the 184th-largest country in the world by area, covering 751 square kilometers.
Dominica was the very last of the Caribbean islands to be colonized by Europeans, due chiefly to the fierce resistance of native Carib Indian tribes. Originally acquired by France, possession was ceded to Great Britain in 1763, making the island a colony in the year 1805, and contributing to a conglomeration of cultural influences on the island.
Today, some 3,000 Carib Indians are still living in Dominica—the only pre-Columbian population remaining in the eastern Caribbean. English is the official language of Dominica, with French, Creole, and Spanish influences in different regional dialects.
Sights To See
Hiking is one of Dominica's most popular pastimes, as the island boasts a vast area of protected parklands. The country is also home to nine active volcanoes and continues to grow from its geothermal activity. Three hundred miles of trails take trekkers through dense jungle rainforests, across breathtaking vistas, and underneath tall waterfalls to natural swimming springs and bubbling mud pools.
Paths for every level of adventure exist here, but the country's crowning jewel is quite possibly the Waitukubuli National Trail. Spanning 115 miles from the north shore to southern sands, the hike is composed of 14 different sections. Hikers are recommended to allow two weeks to complete the trail in its entirety, and they can expect to pass through not only national parks and forest reserves, but local communities and a UNESCO World Heritage site.
Diving In Dominica
Diving is another activity to take advantage of in Dominica, as endless underwater adventure opportunities await in this pristine part of the Caribbean Sea. As with its land, the country has many protected marine reserves, and Scuba savvy visitors can expect to spot seahorses or even encounter electric rays in an array of sites from calm, fish-filled waters to huge coral wall drop-offs.
Some of the island's most unique dives even find folks exploring submerged craters, chasms, and pinnacles where hot lava has cooled on the ocean floor. At the Champagne Reef, divers can even drift through warm bubbling waters released from underwater geothermal vents.
Healing In Dominica
Holistic healing powers are Dominica's next best offering, and—in a country so steeped in ancient Indian practices and incredible natural resources—the tiny island nation truly presents the possibility to live a life centered on the well-being of both body and soul.
Fresh fruits and fish are always in bountiful supply around the island, as well as organic or volcanic concoctions for every ailment of the physical form. Meditation courses, yoga retreats, and spectacular spas are also widely popular in almost every setting across the country, giving travelers and locals alike the time to sit and reflect on some of life's most valued and important elements.
Experience the Insider community that takes your international lifestyle to the next level. Download your FREE guide
"18 Steps to Implementing Your Plan B" instantly!
Take Me There
Dominica requires a bit of determination to reach, but it is well worth the travel time for its unparalleled beauty and adventure activities. The island is situated midway along the eastern Caribbean archipelago, just a few miles south of Martinique and north of Guadeloupe.
Douglas-Charles (DOM) is the country's largest arrival airport, located on the northeastern side of the island. Canefield (DCF) is slightly smaller, sitting approximately 15 minutes from the capital city of Roseau.
International flights from Europe and the United States connect to the island through hubs in Barbados (BGI), St. Maarten (SXM), Puerto Rico (SJU), and Guadeloupe (PTP), and are often serviced by smaller island airlines such as Leeward Island Air, Windward Islands Airways, and Seaborne Airlines from each of these locations.
Conclusion
I hope you enjoyed reading this article: Why Dominica Should Be Your Next Destination. If you have any questions, please contact our office HERE.
Here is probably the most extensive ebook on Everything You Ever Wanted To Know About Eliminating Your Taxes, Protecting Your Assets And Regaining Privacy Over Your Life And Investments. It is called The Ultimate Guide To Going Offshore. 
I've included some great articles for you to read, enjoy!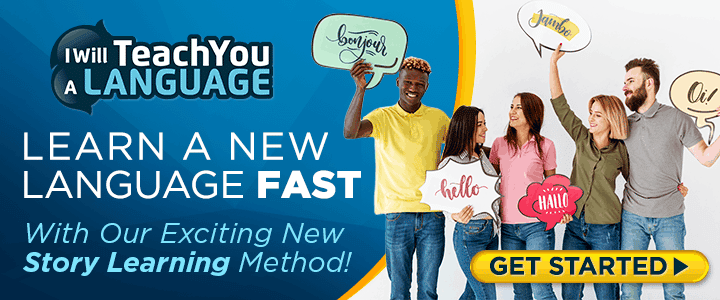 How To Obtain Citizenship In Dominica
Photos

Like Our Articles?
Then make sure to check out our Bookstore... we have titles packed full of premium offshore intel. Instant Download - Print off for your private library before the government demands we take these down!