Where Are The Major Crypto Exchanges Located?
The cryptocurrency community would not exist if it weren't for cryptocurrency exchanges. 
Without them, it would be hard (if not impossible) to trade one cryptocurrency for another. Since exchanges are digital and virtual entities, their locations are not necessarily tied to specific nations. 
That means some of the major cryptocurrency exchanges are located in countries that might surprise you. 
We're not talking about some tiny, unheard-of island nation, either—the U.S. and China are home to some of the world's most popular exchanges.
So, which are the leading exchanges, and where exactly are they located?
This can be slightly trickier to answer than it first seems. Due to its decentralized nature and association by the government of criminal activity, they are prone to moving around.
Nevertheless, the countries with the most important exchanges are:
United States of America

China

Canada

Japan

United Kingdom

South Korea
United States of America (USA)
It should come as no surprise that the USA is home to some of the world's major exchanges.
The exchanges located in the USA include:
Coinbase
Coinbase is very well-known and is one of the most popular cryptocurrency exchanges. 
The main reason is that Coinbase is probably the most straightforward place to buy Bitcoin, Ethereum, and Litecoin. 
However, Coinbase isn't just limited to these three currencies. In total, there are 50 coins that you can buy on Coinbase. 
Experience the Insider community that takes your international lifestyle to the next level. Download your FREE guide
"18 Steps to Implementing Your Plan B" instantly!
Kraken
Kraken is a cryptocurrency exchange that offers a wide range of digital assets to trade. It has grown to become one of the largest cryptocurrency exchanges in the world.  
Kraken offers a good selection of trading pairs, including bitcoin, ethereum, litecoin, and bitcoin cash, among others.  
It accepts deposits from European, Canadian, British, and Japanese customers. 
Kraken's fees are relatively low, and it offers very low fees on a wide range of digital currency pairs. 
Gemini
Gemini is a US-based crypto exchange that rose to prominence due to its founders, Cameron and Tyler Winklevoss, also known as the Winklevoss twins, famous for holding large Bitcoin volumes. 
A licensed and regulated crypto exchange, Gemini adheres to the laws, rules, and regulations of the Department of Financial Services, which further enhances its status as a top cryptocurrency exchange in the USA.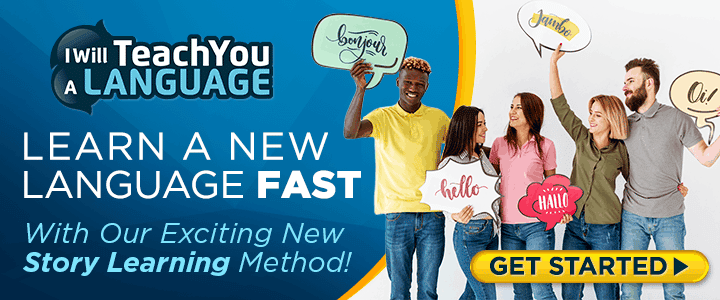 Although it is relatively stable, it sometimes goes offline during peak times, and it has received some negative criticism for this.
China
China is often touted as containing the most mining operations in the world. The Chinese government is in the process of creating its own digital currency linked to the Yuan.
The major Chinese exchanges include:
Binance 
Binance is one of the most preferred cryptocurrency exchanges in the world, and for a good reason. It is also widely adopted by American users.
Bitfinex
IFinex Inc., a Hong Kong-based and British Virgin Islands-registered company, operates Bitfinex, an international cryptocurrency exchange.
It has been alleged that they have lost or stolen funds from customers a few times, and because of that, they have had difficulty securing normal banking relationships.
Huobi
Huobi is an exchange that operates out of Seychelles.
A ban on Bitcoin exchanges was enacted in 2017 by the Chinese government, and Huobi China stopped Bitcoin withdrawals. 
The company continues as a blockchain consultancy and research platform.
Canada
Several well-known exchanges are located in Canada, which is known for being a crypto-friendly country.
Bitbuy 
Bitbuy is the premier Canadian exchange for crypto assets in the crypto-assets market.
They have separate systems for basic (Express Trade) and more experienced traders (Pro Trade), making it suitable for beginners who want to test the platform.
South Korea
Upbit
South Korean cryptocurrency exchange Bittrex partnered with Upbit to launch on October 24, 2017.
A little more than two months after its launch, Upbit became the world's largest cryptocurrency exchange by trading volume per day.
Bithumb
In 2014, Javier Sim created Bithumb Korea, which is now one of the most influential cryptocurrency exchanges in the country, with 8 million subscribers, 1 million app users, and is currently responsible for a continuous total of over 1 trillion dollars.
United Kingdom
CEX.io
The CEX.io platform is a U.K.-based crypto exchange that is popular in the U.S. since it's a licensed and highly liquid exchange available in most U.S. States. 
Recent CEX.io promotions have emphasized the need for staying invested in the network. 
Japan
Japan was home to one of the most infamous exchanges in the world of cryptocurrencies, Mt. Gox. We have included it on this list because of its infamy; however, today, it is defunct.
Mt. Gox
Shibuya, Tokyo, Japan was the location of the bitcoin exchange Mt. Gox.
As the world's leading bitcoin exchange and the largest bitcoin intermediary, Mt. Gox launched in July 2010 and handled over 70% of Bitcoin transactions worldwide by 2013 and 2014.
The Mt. Gox exchange shut down in February 2014, and it received bankruptcy protection from its creditors. Liquidation proceedings commenced in April 2014 for the company.
Bitbank
Its original name was Bitcheck, Inc. The same month, it introduced Japan's first bitcoin ATM and a "bitcheck wallet service" to facilitate cryptocurrency purchases by credit card. 
What Are Crypto Exchanges?
Exchanges allow for price discovery, liquidity, and transparency.
A free market is a term that describes an environment where prices are determined by the supply and demand for a good or service. 
In a free market, the government does not interfere with the market through subsidies, taxes, tariffs, or other methods. 
Today, in a world of increasing globalization, the cryptocurrency market is experiencing free-market principles.  
This market is truly decentralized, as no one group or entity has a monopoly on virtual coins' trade.
How Do They Work?
The best way to describe a cryptocurrency exchange is like this: a cryptocurrency exchange is a platform where people can trade cryptocurrencies for other cryptocurrencies or fiat currencies. 
You can think of it as an e-commerce platform, except that it's for digital currency.
Cryptocurrencies like Bitcoin, Litecoin, and Etherium are known as cryptocurrencies because cryptography is used to secure transactions and control new coins' creation. 
It is a type of currency that only exists online, and as a result, the cryptocurrency market is entirely open 24/7 and allows investors to trade at any time they want. 
This differs significantly from the world of traditional stock exchanges, where trade is usually limited depending on the hours of the day. 
The different exchanges have their pros and cons, and it is up to the user to decide what fits their needs the best.
Some cryptocurrency exchanges hold the keys to your coins, otherwise known as a wallet. However, it is often considered good practice to use a wallet that is separate from your exchange for added security.
When you invest in a cryptocurrency, you should find a secure cryptocurrency exchange to buy and sell from.
Summary
A cryptocurrency exchange is the backbone of the cryptocurrency ecosystem. When you buy bitcoin or any other cryptocurrency, you will need to move it to a cryptocurrency exchange to trade it for other cryptocurrencies. 
Many countries around the world have become locations of choice for setting up exchanges. A few countries have a larger share of the market than others due to either more demand or more straightforward financial requirements to get set up.

Like Our Articles?
Then make sure to check out our Bookstore... we have titles packed full of premium offshore intel. Instant Download - Print off for your private library before the government demands we take these down!