What is Bitcoin Cash?
Here's everything you want to know about Bitcoin Cash. Bitcoin made history by becoming the first decentralized cryptocurrency in 2009, a virtual "currency" that was not controlled by any company, group, or government. It was created collectively and allowed to compete in the world's market economy. This post will look at Bitcoin Cash, a spin-off of bitcoin.
Bitcoin's popularity paved the way for a number of cryptocurrencies to start and design their own concept of how virtual currency should work, all tracing their roots back to Bitcoin. Now a days it is impossible to go anywhere without hearing somebody talk about Bitcoin or virtual currency.
During 2017, new cryptocurrencies based on Bitcoin's original blockchain were created, such as Bitcoin Cash and Bitcoin Gold. These new cryptocurrencies share all the characteristics of Bitcoin and seek to add or improve existing features. The one that has gained more popularity in the cryptocurrency community has to be Bitcoin Cash.
Bitcoin cash was born as a result of a disagreement within the bitcoin community about the speed of transactions. The bitcoin community launched a proposal to improve Bitcoin (Bitcoin Improvement Proposal) with the aim of accelerating the speed of transactions.
One of the most serious problems Bitcoin had has always been its scalability. More specifically, it has been the size of a transaction block, which at the time of the creation of Bitcoin was limited to one MB. This limit causes substantial delays in transaction processing times and limits the number of transactions that the network can process.
A couple of years ago, this was not a problem. Only a few persons made transactions with Bitcoins. However, when Bitcoin became popular, problems began to appear. These problems did not really start until late 2016, but the Bitcoin developers had already predicted that they would come.
The solution that finally worked for Bitcoin was to implementing Segwit and a Lightning Network.  Some developers felt that this was too far from the original idea and that the correct solution, according to the creators of Bitcoin Cash, was simply increasing the size of each block.
On August 1, 2017, the bifurcation occurred and was supported by a certain number of miners. As a result, Bitcoin and Bitcoin Cash currently exist as separate cryptocurrencies. Any person who is in possession of the private keys of a Bitcoin wallet on the date of the fork got the same amount of Bitcoin Cash.
The new cryptocurrency was quickly adopted by investors. By the end of the first day of its existence, Bitcoin Cash became the third cryptocurrency behind Bitcoin and Ethereum in terms of market capitalization. It's currently in 4th place after Ripple.
Most of the Bitcoin community agreed with the concept Bitcoin Cash and adopted it. Still, there was a lot of confusion regarding the differences between Bitcoin and Bitcoin cash.
Proof of Work is the system used in Bitcoin to validate transactions and create new blocks, Bitcoin uses a POW algorithm called SHA256 and Bitcoin Cash maintains that algorithm, therefore Bitcoin and Bitcoin Cash at the mining level are exactly the same.
Bitcoin Cash is a fully independent cryptocurrency, so its price does not depend on Bitcoin. However, it is important to keep in mind that Bitcoin is still the dominant cryptocurrency in the world, so if it goes up or down, the absolute majority of other cryptocurrencies probably follow their trend.
Experience the Insider community that takes your international lifestyle to the next level. Download your FREE guide
"18 Steps to Implementing Your Plan B" instantly!
The Bitcoin cash community is extraordinarily active. Few things motivate more than being in a virtual war with Bitcoin. As a result, numerous projects and initiatives more or less important are appearing and increasing the usability of Bitcoin Cash.
All the main exchanges supported Bitcoin Cash since the moment of its inception. Bitcoin Cash's prices skyrocketed when it was introduced to the market, but it has since slowed down and stayed steady.
After trading at $1,240, the price of the BCH began an upward correction against the US dollar. The price recovered and moved above the resistance level of $ 1,280 and $ 1,300. It also managed to break the Fibonacci retracement level of 38.2% of the last decline, from the minimum of $ 1,481 to the minimum of $ 1,240. As of the writing of this article it is currently valued at $1,002.
I hope you've found this article on Bitcoin Cash to be helpful. For more information, or for assistance in starting a business offshore, please contact us HERE. I've added some really great articles for you to read, enjoy!
Should Bitcoin be a Part of Your Retirement Investment Plan?
Four Ways Bitcoin and Cryptocurrency are Your Friends Abroad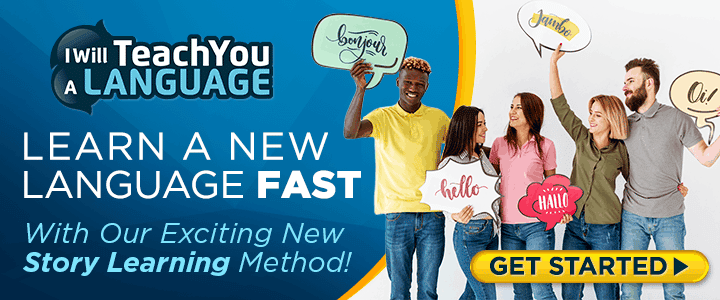 Here's How to Maximize Privacy in Your Offshore Transactions

Like Our Articles?
Then make sure to check out our Bookstore... we have titles packed full of premium offshore intel. Instant Download - Print off for your private library before the government demands we take these down!