The topic of Offshore Private Banking need not strike fear into you any longer. 
Here, we'll discuss a number of common concerns related to the legality of offshore investments, the core advantages they can offer, and how to go about getting started. 
Ultimately, our aim isn't to provide direct financial advice – rather, an overview of the options available and how they could help you to secure your financial future. 
Whether you're a seasoned international investor or somebody who's just beginning to take control of their financial freedom, by learning more about which offshore banking opportunities could work for you – you'll be in a better place than, well, before you started reading this. 
A Look at the Law
On hearing the words "Offshore Investment Opportunities", you'd be right to express concern, wariness, and an air of caution. 
There are countless examples of individuals and organisations using offshore accounts, trusts, and incorporations to illegally evade paying tax or to hide away ill-gotten gains. 
Equally, criminals posing as "advisors" or "experts" can exploit the complex regulatory systems involved to defraud you of your hard-earned money, under the guise of an offshore opportunity. 
That's to say that, to a certain degree, the bad reputation Offshore Banking has garnered over recent decades is largely a fair one. 
However, this shouldn't be a reason to prevent those of you who are simply seeking to better protect their money or explore investment opportunities from making use of perfectly legal offshore banking. 
"Most countries have strict regulatory systems to combat money laundering and tax avoidance," 
"While these may seem complex, they're not meant to penalize those looking for legitimate investments. It's a matter of choosing a financial institution that can take you through the process step-by-step, and ensure that you don't inadvertently thwart any relevant laws."
Luigi Wewege, president of Caye International Bank headquartered in San Pedro, Belize.
FREE GUIDE! Get Essential Information on Protecting Your Assets
18 STEPS TO IMPLEMENTING YOUR PLAN B
Why Choose Caye International Bank?  
Finding an established financial institution is of course the first, and most important, step when it comes to opening an offshore account. 
Caye International Bank, based in Belize, understands the need for services and advice you can trust – providing a step-by-step approach for those new to the opportunities going offshore can bring. 
Privacy 
When it comes to managing your money, Caye International Bank offers a high level of privacy and confidentiality. This is due in part to Belize's stable and growing economy, zero-tax jurisdiction, and strong bank secrecy laws. 
In addition, with no exchange controls in place, clients can take out or deposit money at any time, and their banking information will always belong to them.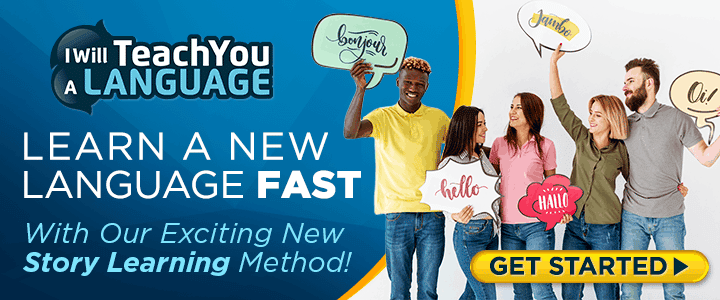 Trust
With an established presence and global focus, Caye International Bank is a trusted financial institution. 
The management team consists of international experts with extensive financial experience across various sectors and industries, so you can be confident in the management, security, and performance of your financial investments. 
Stability 
Investors can also feel confident in the security of their investments with Caye International Bank. Belize's political stability and local currency pegged to the US dollar at a fixed rate of 2:1 means that clients can trust that their money is safe and protected from currency devaluation.
Further to this, Caye International Bank's adherence to Belizean asset protection laws ensures that assets held under certain structures, such as IBCs and trusts, are safeguarded from lawsuits, judgments, and divorce settlements.
Simplicity 
Opening an offshore bank account with Caye International Bank is a simple process that can be facilitated from anywhere in the world. Throughout the entire process, the bank's experienced team is available to help clients with any questions they may have.
https://www.cayebank.bz/why-offshore.php 
What Kind of Benefits Can You Expect? 
Having found a trusted and established location and institution for your private banking needs, once set up – you can begin to reap the rewards of your new-found financial freedom. 
Here are just a handful of advantages:
Privacy and Protection of Personal Assets
Keeping your money in an offshore account is a way to maintain anonymity and protect your assets from lawsuits and bank interference. 
Portfolio Diversification
It's much easier to invest globally with an international account – and many private financial institutions can help you to build a balanced portfolio across various asset classes. 
Financial Protection
By taking advantage of offshore private banking, you're offered peace of mind – in that your money is safe and secure. 
We've all seen recently how seemingly stable government funds and banks have gone under, resulting in people's money being inaccessible. 
By choosing a stable country and established banking partner, your finances will be better protected from these risks. 
Currency Flexibility
An offshore account allows you to bank in whichever currency works best for your own circumstances – regardless of where you're based. 
Freedom 
With an offshore account, you're free to move around and access your account wherever you may be. 
Sound Good? Get in Touch

For more in-depth information on Offshore Banking services, subscribe to Escape Artist Insiders where Luigi Wewege writes a monthly column sharing his acumen with our readers.

Like Our Articles?
Then make sure to check out our Bookstore... we have titles packed full of premium offshore intel. Instant Download - Print off for your private library before the government demands we take these down!