Trump and Cryptocurrencies.
Trump has been a very controversial figure since becoming president, so much so, that his victory in the past presidential election brought an air of uncertainty to the worldwide economy.
Trump is viewed as an enemy of globalization and he has already stirred the foundations of trade with China and other commercial allies. His outlook on cryptocurrencies however, has not been explicitly stated and many people question if his term as presidency will benefit or affect the crypto market.
Even though Trump has not made his opinion on Cryptocurrencies public there is no doubt that Trump's presidency has had a strong influence in the world of cryptocurrencies directly or indirectly. Just take a look at what happened last week in Venezuela.
Donald Trump made a controversial decision that angered Nicolás Maduro's regime by prohibiting any US transaction with the Venezuelan cryptocurrency Petro. The order prohibits all related transactions, financing provisions and other business by a person from the United States or within the United States, with any Venezuelan virtual coin.
The Petro, a cryptocurrency backed by the oil reserves of Venezuela, was created with the purpose to give its government a financial landline in the midst of the harsh economic, social and humanitarian crisis that the country is going through at the moment. Since its inception Petro has had many disputes in regards to its use and the United States was always very critical of the virtual coin.
In January, the US Treasury Department had warned that the Venezuelan cryptocurrency could violate sanctions against the socialist government of the OPEC member country. This was the first red flag and foreshadowed the actions that the United States would take against Petro.
Trump's sanction against Petro is the latest in a series of access whose sole purpose is to put enough pressure on Caracas to force a return to democracy through free, open and monitored elections. The signing of the decree to ban Petro is the first measure issued by the White House to limit the geopolitical use of cryptocurrencies.
The Petro is still expected to launch, but its chances of surviving without American capital are not high. The United States is considered a key source of economic prosperity because of the size of its economy and because many operations at some point pass through the country's many financial institutions.
Still, the banning of the Venezuelan Cryptocurrency had to do more with politics than the worth of Cryptocurrencies altogether. The Trump administration has not had many measures imposed in favor or against Virtual currency. Many insiders are expecting this to change as it is impossible to ignore the impact that Cryptocurrencies have had in the past year. Even though it hasn't been an important policy for Trump, Cryptocurrencies haven't been entirely dismissed.
When asked about Bitcoin, Gary Cohn the former top economic advisor for Donald Trump, said that the Trump administration was watching Bitcoin and its evolving market with great concern. He added that the increase in price was not a significant economic threat, but was very brief in addressing the matter and didn't go into much details.
White House press secretary Sarah Huckabee Sanders said that Bitcoin was something Tom Bossert, the president's national Homeland security adviser, was watching very carefully. Bossert has not made any public comments regarding Bitcoin, but Trump staffers say that he has commented on the Cryptocurrency on various meetings.
The vice chair for supervision of the Federal Reserve Board of Governors, Randal Quarles, commented that the increase in cryptocurrency represents a threat to the financial stability of the nation, and that investors retailers and regulators should be very attentive to the threatening effects that, indirectly, are linked to virtual currencies.
Experience the Insider community that takes your international lifestyle to the next level. Download your FREE guide
"18 Steps to Implementing Your Plan B" instantly!
These are all comments made by high ranking members of his Cabinet, people are still waiting for President Donald Trump to personally address Bitcoin and Virtual Currency as everything until now falls under speculation.
In October of 2017, rumors circulated that the Trump administration planned to ban bitcoin but nothing came of this. We also saw how Attorney General Jeff Sessions stated that Bitcoin and the use of other cryptocurrencies on the deep web are becoming a serious problem even though the use of Bitcoin illegally on the deep web has decreased drastically.
Not everything discussed about Bitcoin in the White House has been negative as last September, representatives of the White House explained that they are considering the use of Blockchain as an alternative to enhance government operations.
President Donald Trump will eventually mention Cryptocurrencies directly and whatever his thoughts on the matter are there is no doubt that they will have great impact on the future of virtual currency.
I hope you've found this article on Trump and Cryptocurrencies to be helpful. For more information, or for assistance on investing in Cryptocurrencies, please contact us HERE. 
Here is probably the most extensive ebook on Everything You Ever Wanted To Know About Eliminating Your Taxes, Protecting Your Assets And Regaining Privacy Over Your Life And Investments. It is called The Ultimate Guide To Going Offshore.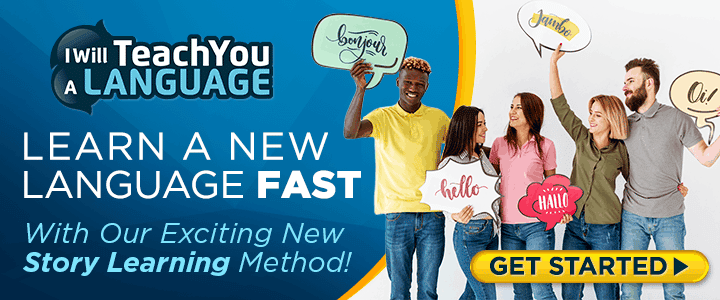 I hope you enjoyed reading this article: Trump and Cryptocurrencies. If you have any questions, please contact our office HERE.
I've included some great articles for you to read, enjoy!
When Everything Else Fails, Crypto Will Remain
Four Ways Bitcoin and Cryptocurrency are Your Friends Abroad
Opening a Cryptocurrency Exchange in St.Lucia
Argentina launches a cryptocurrency based on the value of Wine

Like Our Articles?
Then make sure to check out our Bookstore... we have titles packed full of premium offshore intel. Instant Download - Print off for your private library before the government demands we take these down!