Forestry continues to be an exceptional investment for your portfolio, with lumber proving to be a more valuable asset than traditional real estate. More specifically, teak hardwood has the reputation of being an unparalleled commodity in itself, even more so than other types of timber.
Ever since the law was passed in Myanmar (formerly Burma – where about 75 percent of the world's teak was coming from) to halt the harvest and logging of teak, other markets have sprung up in other tropical climates around the world to offer this rare and valuable timber to investors eager to get involved. Investment programs involving teak plantations have been sprouting up in Africa and in Latin America alike, and they can be found in connection to plantations near the equator in the tropical climates necessary for the growth of healthy teak hardwood.
While the teak itself takes about nine years to grow to its harvesting potential, it can grow for longer so that a harvest is more valuable or can be logged in a shorter period of time and then re-planted on the same plot of land. This method of growing allows for the reforestation of over-stripped land and helps boost the ecosystem as well as your international portfolio.
Why Teak?
Teak is more valuable than most other types of timber because of its irreplaceable qualities. You can't exchange teak for other (perhaps more affordable) types of timber because it has so much more to offer than any other type. No other timber will have the hardness and resistance to insects, weather and wear that teak has.
This hardwood has been used for as long as time can tell for flooring, decking, furniture and more. In addition to all of its practical uses, it is also a traditionally beautiful wood. It is typically golden brown with straight, dark brown lines and a sleek, leathery aroma. It is the teak's high oil content (you can feel it when you touch the wood) that prevents damage from insects and weather, and also helps it to resist rot.
It used to be that if you wanted to purchase teak furniture or teak building materials, you would have to concern yourself with the de-forestation associated with its harvesting in Southeast Asia. However, now you can rest assured that you are helping reforestation projects if you choose to purchase the material in Latin America. Even better, you can benefit from investment in such projects, knowing that you are lending a helping hand to the teak market overall.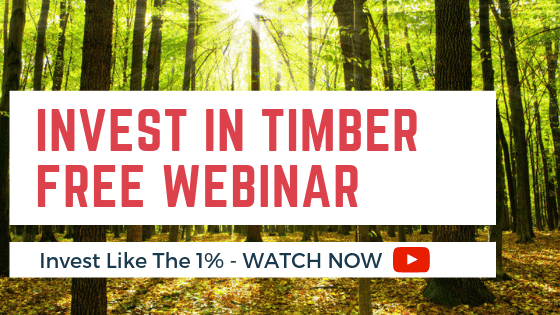 Reforestation
Teak hardwood is highly sought after, which explains why it is being torn down faster than it is being replanted. Its value is always on the incline for this reason. In fact, it has continued to outperform the S&P 500 by Nearly 50% since the 1980s.
This hardwood continues to increase in value steadily at 5.5 percent growth and doesn't fluctuate like stocks and real estate. Timber is one asset that you always know is going to be needed, and therefore will not rise and drop in value by vast amounts. The risk factor is comparatively low, and with the ability to re-plant the same plot of land over and over, generational wealth can be created as well as a hearty reforestation project.
When choosing to invest in such a risk-averse setting, it is important to know just how your funds can be helping or hurting the overall market. Luckily, investing in teak is sure to help everyone involved.
The logging of teak has been outlawed in areas where it was over-using the land and negatively affecting ecosystems, which means that reforestation projects popping up in countries like Panama and Nicaragua are perfect for those looking to invest in ways that help.
Plantations and Available Programs
Panama, Nicaragua and Costa Rica have popular programs for getting involved in this type of investment. The plantations thrive in their climates near the equator, thanks to the tropical weather there. They even offer further incentives for investing in teak (as if the steady growth of the asset and ability to help the environment aren't enough).
FREE GUIDE! Get Essential Information on Protecting Your Assets
18 STEPS TO IMPLEMENTING YOUR PLAN B
Programs offer residency programs in countries that typically offer international investment opportunities. For example, you can gain permanent residency in Panama through an investment into their teak program. The same can be done in Nicaragua. Take advantage of this type of offer if you are seeking residency (or second residency) within a Latin American country. As time goes by, it wouldn't be out of the question to imagine that more plantations and programs will arise in the surrounding countries as well, over the years.
For continued education on teak, please read: The Ultimate Guide To Investing In Teak Wood
In-demand, yet of dwindling supply in the marketplace, Teak is a remarkably valuable hardwood that is extremely durable, practical, and beautiful. To learn more about this opportunity please watch this special presentation by Rachel Jensen and Mikkel Thorup.

Like Our Articles?
Then make sure to check out our Bookstore... we have titles packed full of premium offshore intel. Instant Download - Print off for your private library before the government demands we take these down!