Sea Side Reservations first and foremost is a belief. It is the belief that we are the agent and representatives of our property owners while they are absent. Our primary mission is to provide peace of mind and a good nights sleep knowing that the Sea Side Team is taking care of your property and well being in Mexico. This goes beyond just looking out for your property. This includes anything you need help with while in Mexico. This is our commitment to you as your agent in Mexico.
Secondly, We are here to ensure our guests are here to have a great experience staying with us. That if anything goes wrong we are available 24 hours a day to ensure your vacation is enjoyed by your family.
Background And Qualifications

Sea Side Reservations is a privately held management company with offices in Puerto Peñasco, San Carlos, Scottsdale, Arizona. The firm was founded to provide premier management services to residential owners and resort associations in Mexico.
Our company is uniquely positioned in the rental management industry because paying attention to detail promptly and professionally is our requisite standard, not a lofty and seldom-attainable ideal. We are dedicated to establishing and retaining the clientele for whom we provide exceptional management services. Our objective is to be the very best at what we do and to gain such a reputation deservedly.
To address the primary needs of lodging and resort associations, we have designed an efficient in-town/on-site/on-call organization that provides a full range of management-related services. Associations may utilize one or more of our service categories:
Management services
Reservation services
Concierge services
Hotel telephone systems for all rental units
Sea Side Reservations has experienced, qualified personnel whose priority is to provide excellent service to our clients, politely and in English or Spanish. Our accounting staff and administrative staff have top-level accounting and financial services and/or hospitality backgrounds. Our accounting department includes the qualified oversight of an in-house Mexican certified public accountant (CPA).
Sea Side Reservations utilizes a coordinated multi-channel media campaign to generate rental prospects for the Puerto Peñasco market. We place prominent weekly advertisements in major newspapers in Phoenix and Tucson. Our multiple reservation and information sites funnel queries directly to our central reservations offices and Scottsdale showroom. Our commanding web-presence yields more than two million confirmed hits a month.
Because we are viewed by the news and travel trade as a knowledgeable U.S. source of information on Mexico Tourism, We are often contacted by reporters for information. Bill Norman, a widely published writer for Southwest and national travel media, Andy Lightbody, author, and television network owner, and news media throughout the country frequently contact us and reference us in their articles about Puerto Peñasco and recreational opportunities in this wonderful region on the Sea of Cortez.
Sea Side Advantage

Sea Side Reservations believes that the company has unique advantages in the property management business here for two primary reasons.
We recruit, professionally train, and directly oversee the performance of our team. They live, work, and are accessible in Puerto Peñasco — not via "long-distance" in the U.S.
We provide cutting edge tools to create an environment that allows and encourages our people to do their job more accurately and efficiently than our competition can. We call this the Sea Side Advantage. Our corporate culture includes the mandate that we constantly compete against ourselves.
First Advantage: Team Sea Side
First off: Identify and carefully select the right people, then educate them in the aspects of "Sea Side Culture". We actively recruit our staff from a pool of people not only from Rocky Point but also from job fairs we sponsor in other resort cities. The majority of our bilingual staff, in fact, hail from larger and often more sophisticated cities in Mexico.
Our true advantage in the property management sector stems from the training and knowledge we instill in and derive from, our people. Recognizing that, Sea Side has institutionalized its training programs and created an education and training division of our company we've named Sea Side University, with full-time staff devoted to imparting the message to our team. Everyone who wears the Sea Side Reservations uniform will have gone through the basic courses.
Second Advantage: Sea Side Technology
We believe that once an organization has chosen and trained the best people to do the very best job, it is imperative to provide those people a war chest of tools unequaled by anyone else in the market.
FREE GUIDE! Get Essential Information on Protecting Your Assets
18 STEPS TO IMPLEMENTING YOUR PLAN B
The tools that Sea Side developed for its team are leading edge and proprietary. They enable the team to operate more effectively, efficiently, and with greater confidence.
Our custom-built reservation programs, owner support systems, financial reporting, and team tasking rival those of the most sophisticated corporations in the world.
Sea Side Reservations is the only management company in Puerto Peñasco with technology-empowered to most effectively drive a coordinated multi-office reservation and accounting system. Our custom-built computer software allows front desk personnel to book rentals through the same system used by our main reservation office and travel agents and condo owners. This system keeps us from double-booking and allows multiple channels of real-time reservations to coordinate simultaneously.
Tools and Technology For Rental Owners
All Sea Side Reservations rental unit owners have real-time access to their accounts and calendars. Our custom-built system named SOAP (Sea Side Owner Access Program) — not only allows condominium owners to see their calendars but also to designate "owner blocks" on-line.
Furthermore, owners have the ability to make owner/agent reservations, real-time, without having to go through a lengthy process of trying to make the reservation and then sending in money. Through our system, owners make an owner/agent reservation easily, then print out a confirmation. The system automatically charges owners' accounts a correct reduced commission and cleaning fee that is deducted from their statement proceeds.
Tools And Technology For Non-Renting Owners
Another one-of-a-kind system that Sea Side Reservations has developed is its program for communicating effectively with clients who don't rent out their properties: SNOOPIS (Sea Side Non-renting Owner Online Payment Information System). This program was designed as a stand-alone system to accommodate bill-pay customers. SNOOPIS automatically e-mails our clients every time there is an activity in their account.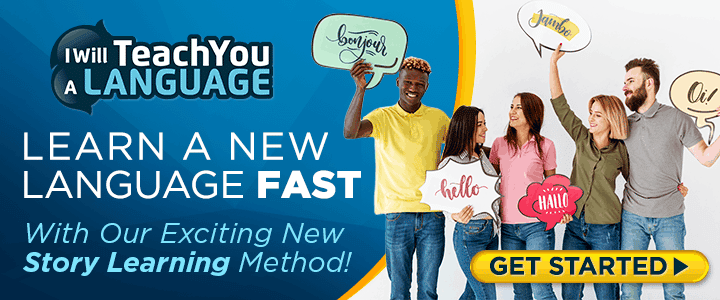 Their e-mail message from Sea Side includes a description of the activity, a receipt and transaction numbers, and their new balance. It also allows clients to log in and view a complete on-line ledger of their past year's activities. Clients also can make cleaning and fumigation requests on-line. The requests then become work directives that we issue daily in print-out reports for our front desk and housekeeping staff.
Tools And Technology For Owner/Agents
Owners who rent and promote their property on their own are not only welcome but facilitated by our rental program, as well. Our OSCARS (Owner-Specific Central Automated Reservation System) is a custom-built module that allows all owners who choose to promote their property to have their website, print media, or any other publicity linked to our reservation system via the Internet and book their unit automatically, using our credit card merchant account. This has enhanced the ability of some owners to aggressively market their rentals and be assured that their clients can book their unit in real-time. OSCARS has been met with incredible enthusiasm from our clients. Our hope is to make every owner a viable agent if he/she wishes.
Tools and Technology For Renters
Our cutting edge website is the most interactive site in Puerto Peñasco. In real-time, our potential renters have the ability to check the availability of rental units on-line, make a reservation, pay for the unit, and receive their confirmation. This, along with their ability to call our representatives for information 24 hours a day for assistance, makes Sea Side Reservations the most user-friendly company of its type in Puerto Peñasco.
Doing Business Legally
Sea Side Reservations is a business of rock-solid integrity. (Please refer to the letters of reference at the end of this proposal.) We conduct business with adherence to the highest ethical standards and in accordance with all Hacienda and Social Security standards for doing business in the state of Sonora, Mexico. All of our owners are required to pay income tax through proper channels. We assist with and perform all of the routine work for the owners to operate legally in Mexico, in connection with their managed rental property. Through our system, the tax liability is minimized because of our ability to prepare and submit the correct filings for maximum financial benefit to filers.
Resort System Integration

Sea Side Reservations' unique ability to operate multi-office/multi-tasking from a single data source allows us to centralize accounting for nearly all resort amenities that owners may utilize. For example, this feature allows telephone calls, concierge services, convenience store purchases, and the cost of other resort amenities to be collected and charged at check-out instead of at point-of-purchase.
Security Equals Peace Of Mind

Sea Side Reservations is the only reservation/management company in Puerto Peñasco with its own in-house security service. Our teams inspect every individual property we manage on a nightly basis, using a check-list of details to be examined. This approach ensures our clients that their investment is being protected and safeguarded when they are away. Each of our rental units is being equipped with electronic locks that record every time a rental or owner unit is locked or unlocked. Security service is yet another reason why Sea Side Reservations truly provides peace of mind for all clients.
I hope you enjoyed reading this article: Sea Side San Carlos. If you have any questions, please contact our office HERE.
Here is probably the most extensive ebook on Everything You Ever Wanted To Know About Eliminating Your Taxes, Protecting Your Assets And Regaining Privacy Over Your Life And Investments. It is called The Ultimate Guide To Going Offshore.
I've included some great articles for you to read, enjoy!
Drugs, Cartels, And Crime: How Mexico Is Misrepresented And Stereotyped—And Why So Many Americans Are Going There Anyway
Real Estate Investment Potentials In Mexico
On Mexican Hospitality: Hotels, Restaurants, Bars, and Other Investment Opportunities
A Financial Case For Moving To Mexico

Like Our Articles?
Then make sure to check out our Bookstore... we have titles packed full of premium offshore intel. Instant Download - Print off for your private library before the government demands we take these down!