Successful business, successful careers. We had it all, including a great house located minutes from the beach in a picturesque area. Why retire so early?
Working in the brokerage business, I managed funds and got to know many older folks. In the course of our conversations, one statement that I continually heard was, "Do it while you're young." I am sure you've heard this before as well, but for some reason it resonated powerfully with me.
If you didn't have to work for a paycheck, what would you want to do? Travel the world or RV through the US? Backpack in Europe? Whitewater raft? Volunteer your services to those less fortunate? Teach? In our case it meant personal financial freedom, which included many wants and desires.
I know this is a generalization, but it seems to me that the older we get, the more security means to us, and the more risk adverse we become. Even the financial gurus say that when retired we should have more money in bonds and less in stocks; more security, less risk.
I do know older people who continue to do wild and crazy things, but for the most part, I believe that the majority tend to slow down, traveling to safer, more familiar places. For example, I cannot imagine my 83 year old mother backpacking through Asia for a year like we recently did. She would prefer taking a cruise that stopped in exotic locales, and then returning each afternoon to the confines of the ship. There is nothing wrong with this, and I am glad that many folks get out and see these places.
But while we are younger and able, we want to hike up into the Hill Tribes and see these cultures first hand. Utilizing our best years, the ones when we are healthiest and most flexible, we want to climb to the top of that mountain instead of buying a postcard at the bottom that merely shows us the top. We want to traverse those rivers on dinky boats instead of stopping at shore's edge wondering about what's on the other side.
Taking Another Road
We excelled at our jobs. I was a Vice President of Investments, Branch Manager of a Dean Witter Reynolds office, and Akaisha operated Luther's for a decade. After we sold the restaurant, I wanted her to bask in being job free, enjoying our home and excellent location. However, Akaisha's a productive spirit, and in her mid 30's she did not want to stop working. Becoming the Executive Secretary/office manager for the owner of a local civil engineering firm, she earned a great salary and benefit package. Utilizing the business skills she acquired at the restaurant made her a valuable asset to her employer.
The problem arose when we started getting payments from the sale of our restaurant. When April 15th came along, we were shocked at the amount of taxes that were due, basically giving every bit of the restaurant's payments and more to Uncle Sam.
I know that we were making a very comfortable living and paying taxes is an acceptable part of that luxury, but the fact that we sacrificed so much of ourselves to make our business successful only to pay it back in taxes was not our idea of reaping the fruits of our labor. We were in partnership with each other, not with the State and Federal Governments. This issue motivated us to look at other options for our financial and personal lives.
We both enjoyed the challenges and creativity of our careers, but the commitment to prestigious jobs was getting in the way of what we really wanted to do, and that was to travel, to experience more of the world first hand and to become global residents.
None of us knows what the future has in store for us. Life would be a bore if we did, but one thing is certain, we all end up the same way. If we die with a million dollars in the bank, does it mean we win?
FREE GUIDE! Get Essential Information on Protecting Your Assets
18 STEPS TO IMPLEMENTING YOUR PLAN B
My guess is that we have sixty good years here on this planet. How we use that time is up to each one of us. I am not saying we cease to exist at sixty. However, think about it. Our first twenty years are spent growing, schooling, and training, then our adult life begins. We spend years building retirement accounts, 401(k)'s and pensions. Then at some magical age, say 65, we have a retirement party, receive a gold watch, and off we go to the next journey. At sixty five, I doubt that I will be riding in the back of pickups traveling around Asia or body surfing the beaches in Phuket, Thailand. But today, I love it.
We retired from our jobs, not from engaging in life's adventures. That same energy we applied to our thriving careers was redirected towards traveling, learning new skills, and volunteering. Having more self determination on how we live our lives, and more control of how we spent our time, became priorities. We consider ourselves to be unique, creative individuals, and we want new vistas, new combinations for expression. Having both the vitality of youth and the confidence of being Financially Independent, we have been presented with countless opportunities. We choose whether to pursue them or not. Boredom or lack of fulfillment has never entered into the equation, and we consider ourselves blessed.
Just because we no longer need to work for a paycheck does not mean we sit around doing nothing. On the contrary, we have vast options for travel, pursuing hobbies that were long put on the shelf during our working years, and contributing to causes we believe in, helping those less fortunate. We have learned new skills in a variety of areas and languages such as Spanish and Thai. All of this gives us deep satisfaction and enrichment.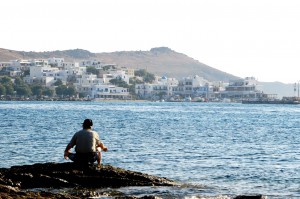 What would you like to do if your time were your own?
Excerpted and adapted from the ebook "The Adventurer's Guide to Early Retirement: A Common Sense Approach" by Billy and Akaisha Kaderli.

Like Our Articles?
Then make sure to check out our Bookstore... we have titles packed full of premium offshore intel. Instant Download - Print off for your private library before the government demands we take these down!