A year and a half ago, I downsized my life. We sold most of our belongings, donated our furniture and car and prepared to get out of Canada while we could to explore new countries in which to live. With heirlooms ready to collect dust in storage, we booked our flights to Austin, Texas, and began a housesitting gig in New Braunfels. I had a beat-up notebook ready to take notes about the places we would see. We planned to start travelling south after the housesit, following sunshine and opportunity. 
After Texas, we headed to Belize, then Nicaragua. Travel was not a joy, though. All the restrictions made the journey so stressful it was exhausting getting from one country to the next. We decided to head to Mexico because the country was wide open with zero requirements to enter and a 180-day tourist visa for the taking. When we booked our flights to Mexico in November 2021, they were the only country open on the globe. Then something happened. El Salvador opened. Slowly, others followed suit. I've been chronicling the dropping of restrictions for some time now with the hope of making your decision on where to journey and explore to seek residency easier for you. Here we go with the most recent countries to drop all travel restrictions.
1. The Bahamas – COVID-19 entry regulations lifted on September 22, 2022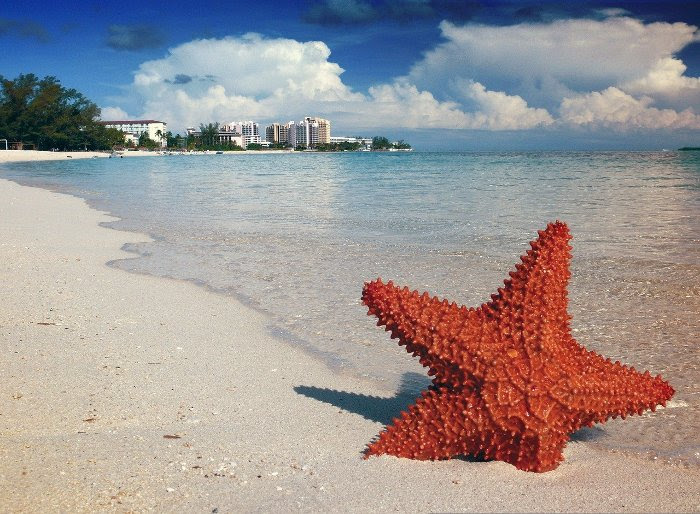 Lifestyles of the rich and the famous… Under the Immigration Act of The Bahamas, a foreign investor may be eligible for a permanent residence permit by purchasing a residential property valued at least BSD$500,000 (USD$500,000). The investor's spouse and children may be included in the application at no additional cost. The investor and dependents have the right to live and work in The Bahamas indefinitely with the permanent residence permit. Applicants must show proof of assets (have a high net worth) and sufficient means to support themselves and their families without the need to work in The Bahamas.
After ten years of permanent residency, seven if married to a Bahamian citizen, you will be eligible to become a citizen, provided the permanent resident has resided in The Bahamas for a minimum of six years.
Dual citizenship is not recognized in The Bahamas. 
The Bahamas' sheer size and diversity will surprise you. The Bahamas is an unmatched destination with 16 major islands. Your heart-pounding adventure across 160,934 square kilometres (100,000 square miles) of the world's clearest ocean begins in this Caribbean destination. It's also where you can swim with the famous pigs.
2. Barbados – COVID-19 entry regulations lifted on September 23, 2022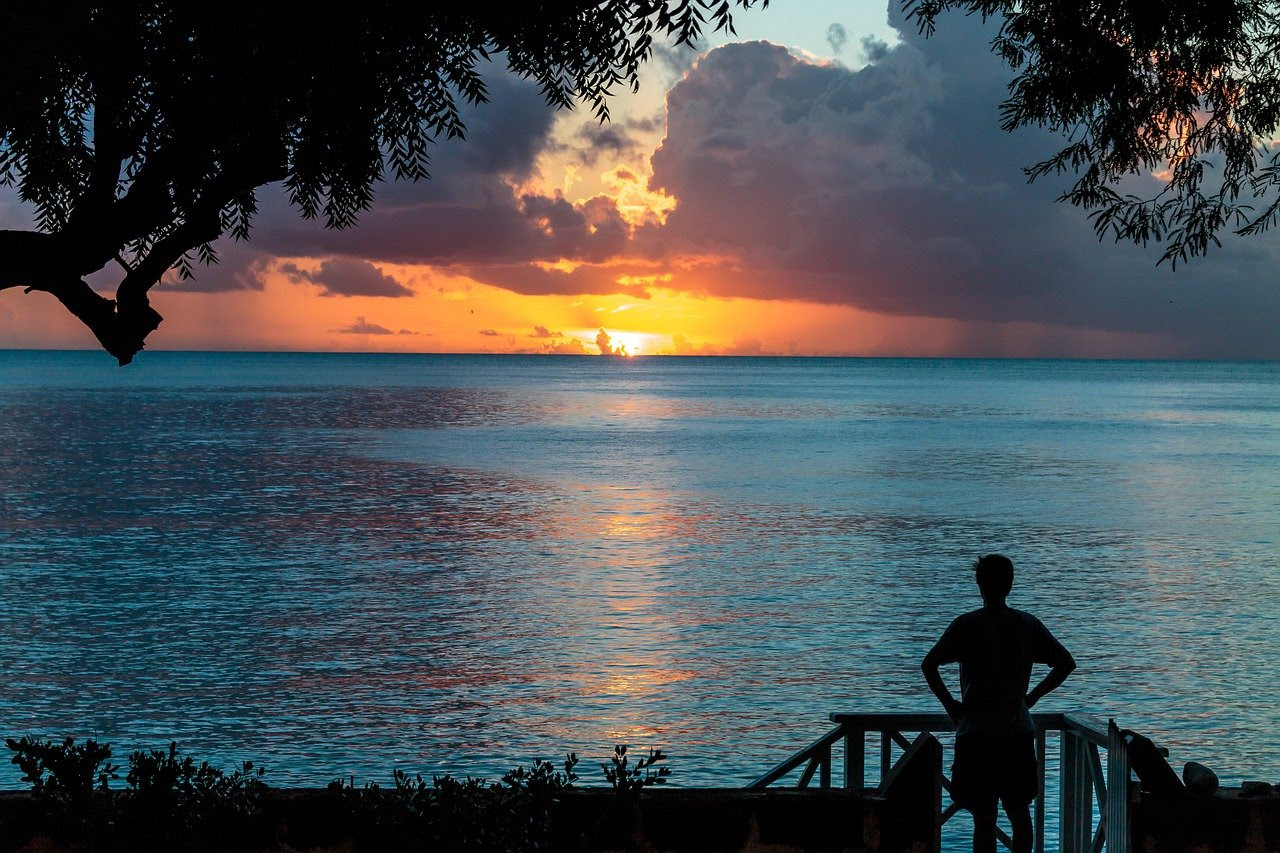 Do you have the flexibility to work from anywhere in the world? Barbados does not offer a citizenship by investment program; however, in 2020, it introduced a new one-year visa program known as the Welcome Stamp Visa, which enables remote workers to reside on the island for up to 12 months. On a global scale, workers have been forced to work from home. Barbados' new program provides an exciting opportunity to those looking for a change of scenery in a destination mildly affected by the pandemic. This program is ideal for anyone who requires a stable internet connection to work.
For those looking for more permanent citizenship or passport solutions, we recommend considering one of the other Caribbean islands offering citizenship by investment, such as Saint Lucia, Grenada, Saint Kitts, Antigua, or Dominica, where investors can gain a second passport for $140,000 upwards. Contact our team to expand your options by earning a second passport by investing in one of these Caribbean destinations.
FREE GUIDE! Get Essential Information on Protecting Your Assets
18 STEPS TO IMPLEMENTING YOUR PLAN B
Every place in Barbados has a history, meals are celebrations, adventure is abundant, and Barbadians are distinct people with many stories to tell. Rihanna is a hometown sweetheart and mega-star, and so is cricketing legend Sir Garfield Sobers.
3. Bhutan – COVID-19 entry regulations lifted on September 22, 2022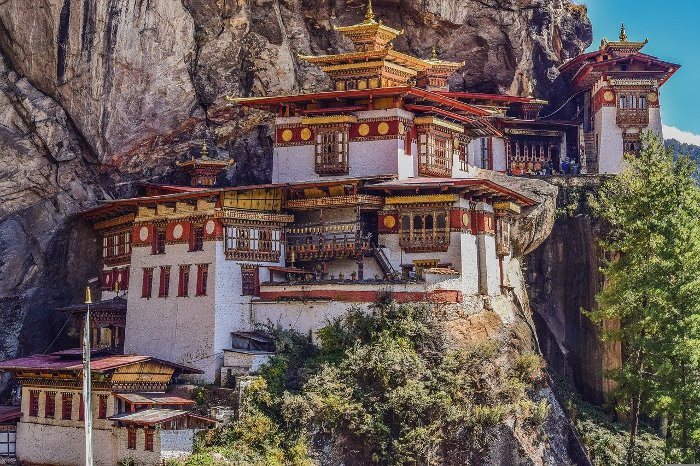 The southern range of the mighty Himalayas cradles a landlocked country few people know about. Bordered by India and China, Bhutan is a destination that holds some of the most unique hiking and trekking experiences in the world. 
Dual citizenship is not allowed in Bhutan. An applicant should have some written and spoken knowledge of the Bhutanese language and know the history of Bhutan. Only those applicants who fulfil the above requirements may apply for a grant of Citizenship to the Ministry of Home Affairs, which will ascertain the relevant facts and submit the application to the Royal Government for further action.
In a world operating at breakneck speed, Bhutan provides sanctuary. Discover earthly amusements such as archery, traditional crafts, dishes of homemade cheese and ferociously hot chillies, memorable treks, and restorative hot-stone baths.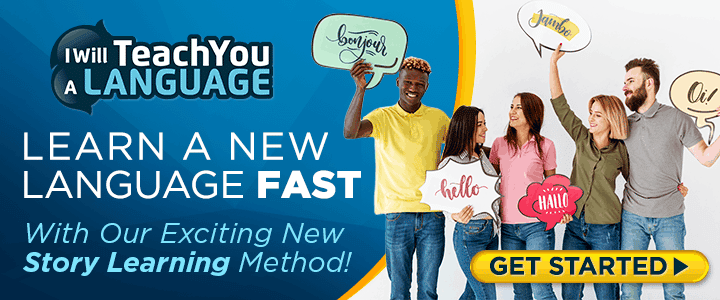 4. Canada – COVID-19 entry regulations lifted on October 1, 2022*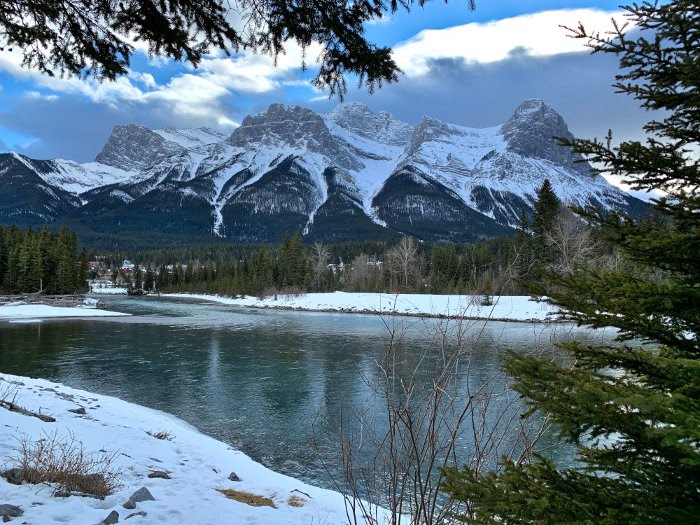 Canmore, Alberta – Photo by Charlotte Tweed
I grew up on the prairies in Canada in an area known as the Land of the Living Skies. Stand on top of a hill (if you can find one) and you will feel like the only person on the planet. For miles in every direction, it's you, wheat fields, and the sky. Tractor engines work in the distance. The occasional cow will moo. Meadowlarks sing a unique song as the sun sets over the golden fields of harvest.
Before we left Canada, we lived at the base of the foothills leading to the Canadian Rocky Mountains. The mountains were visible from our windows facing west. Each evening, we had a spectacular sunset of purples, oranges, and reds stretching over the Rockies. Refreshment for the soul. When I began to travel, I wanted to see my country first—I'm glad I did. I've been to every province in Canada except Newfoundland and Labrador. The mountains remain at the top of the pack in Canada with their sheer magnificence in size and raw, natural beauty.
It would seem a little odd to go into details about becoming a Canadian citizen and the options for residency. I've been riding hard on Canada over the last few years for how they have treated their citizens during the pandemic and how people should consider leaving to seek a better quality of life elsewhere. Brevity is the soul of wit. It's about time, Canada.
5. Cape Verde – COVID-19 entry regulations lifted on September 15, 2022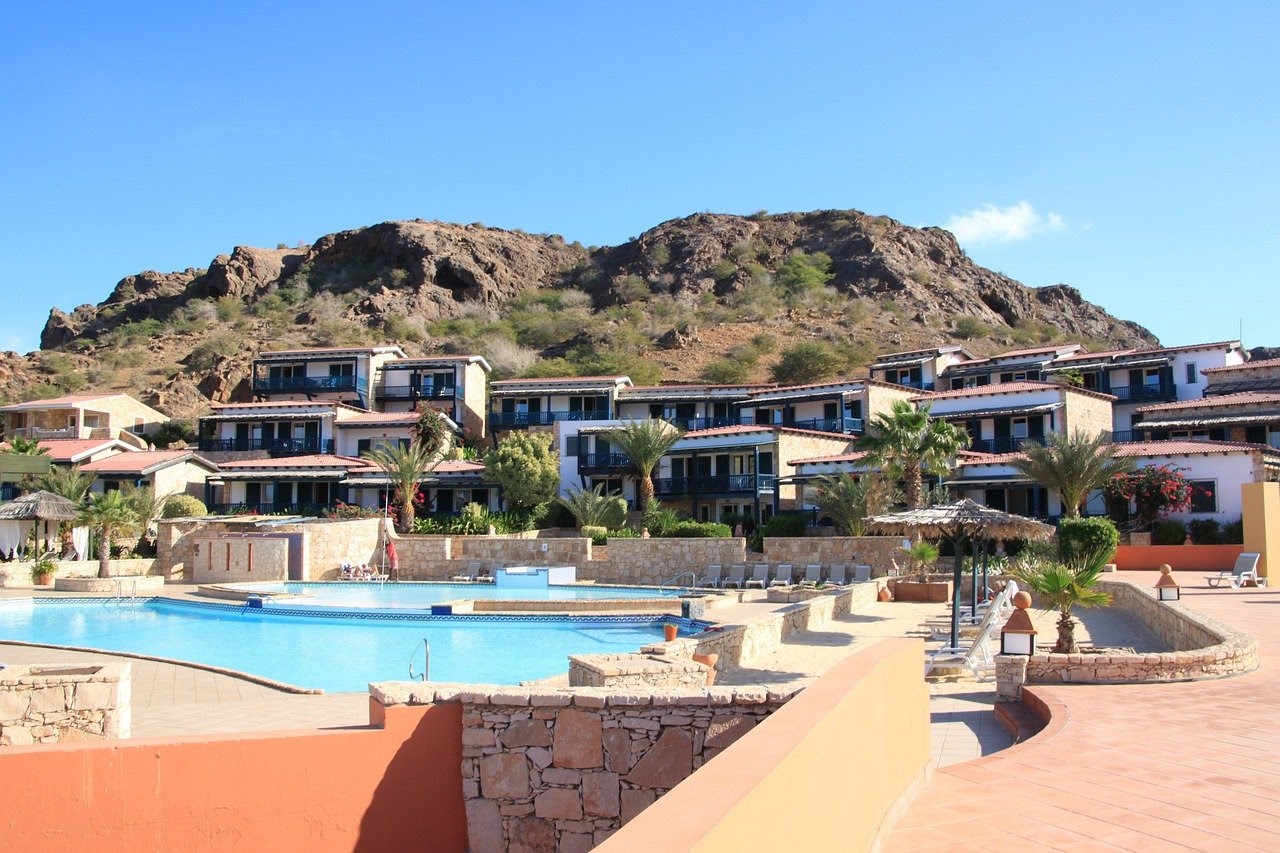 There is no official citizenship by investment program in Cape Verde, but the law allows citizenship without any residency requirement to persons who make a sizeable investment in Cape Verde. Specific investment amounts are not mentioned in the law. EUR€200,000 is normally sufficient as a sizable investment eligible for a successful citizenship application. Family members (spouse and children) can also get citizenship based on the same investment. The structure of investment may depend upon your circumstances. If you are a retired person, you can buy a house in Boa Vista, Sal, or Santiago and apply for citizenship. If you are an active person, you will be expected to make an investment that creates jobs for at least ten locals.
Blessed by the sun throughout the year, Cape Verde's music and related rituals are part of the daily life of the inhabitants. Visitors are welcome to be involved in the incomparable mystique of the Archipelago. It was once a colony and slave trading post. 
The Cape Verde Islands are ten volcanic islands and five tiny islets. Cape Verde combines spectacular mountain ranges with deserted beaches. Only four hours away from Europe, the country enjoys a privileged location. Combine the fantastic location with the tranquillity of the territory, and you have a destination you should not overlook. Cape Verde gained independence from Portugal in 1975. 
Surround yourself with the flavours of the delicious local gastronomy. A blend of Portuguese and African influences, European-style buildings are plentiful. Portuguese is particularly noticeable in the seafood dishes laden with olive oil and garlic. A more African-style flair shows up with stews, beans, and maize.
The isolation is a godsend leaving many of the islands unspoiled. The economy is currently stable, investing in modernized infrastructure, services, commerce, foreign investment, and tourism. Get there before everyone else does.
6. Greenland – no date provided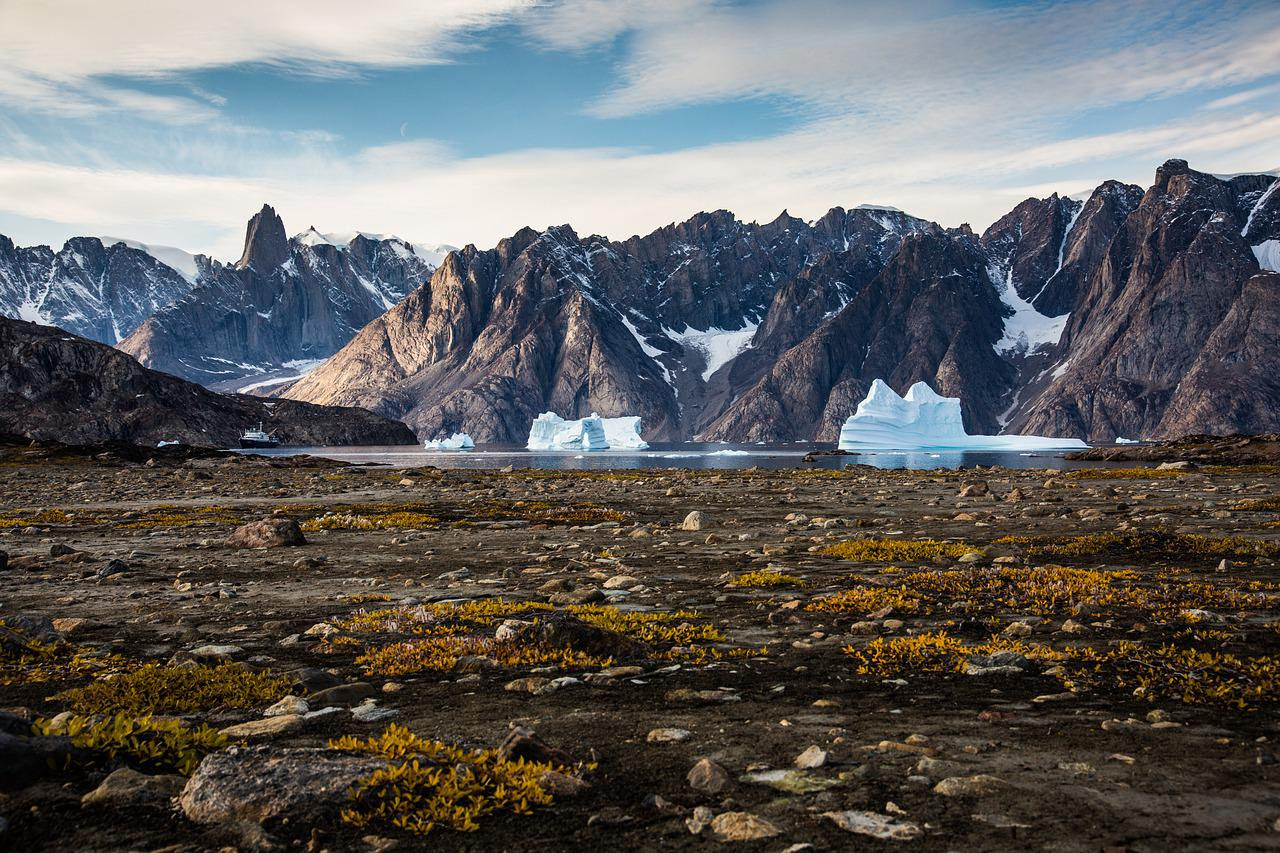 Greenland is geographically situated between North America and Europe and is a natural gateway and stepping-stone between the two continents and the American and European economies and businesses. Huge masses of ice blanket over 85 percent of the island. Greenland provides new opportunities for oil minerals exploration, including major fishing and seafood industries. Greenland is a Danish territory. Neither Greenland nor the Faroe Islands are members of the EU, and they are not part of the Schengen Agreement.
After nine years of living in Greenland, you can qualify for citizenship under the Danish Citizenship Act. Dual citizenship is allowed.
Visiting Greenland is not for those on a shoestring budget. Commercial airlines are the only way for travellers to get to the island. Boats, helicopters, and planes are the best way to get around. Summer is the season of the midnight sun. Winter is for dogsledding, northern lights, ski trips, and stargazing.
7. Lesotho – COVID-19 entry regulations lifted on September 6, 2022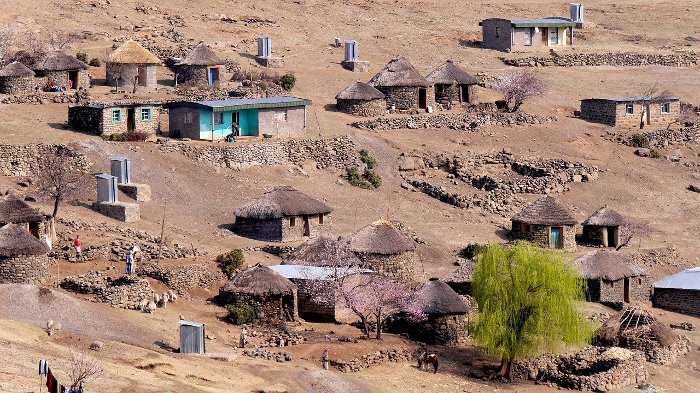 To qualify for Lesotho citizenship, a person should live in Lesotho for more than five years. The applicant should also be able to speak the Sesotho language. Dual citizenship is not allowed.
Known as "The Kingdom in the Sky", the dreamlike mountain kingdom of Lesotho is one of Africa's most intriguing and rewarding unknown destinations. A land of intoxicating heights and extremes, it is set entirely above 1,388 metres (4,554 feet), the highest low point of any country in the world, while the 3,482-metre summit (11,424 feet) of Thabana Ntlenyana stands as Africa's highest peak south of Kilimanjaro.
8. Netherlands – COVID-19 entry regulations lifted on September 17, 2022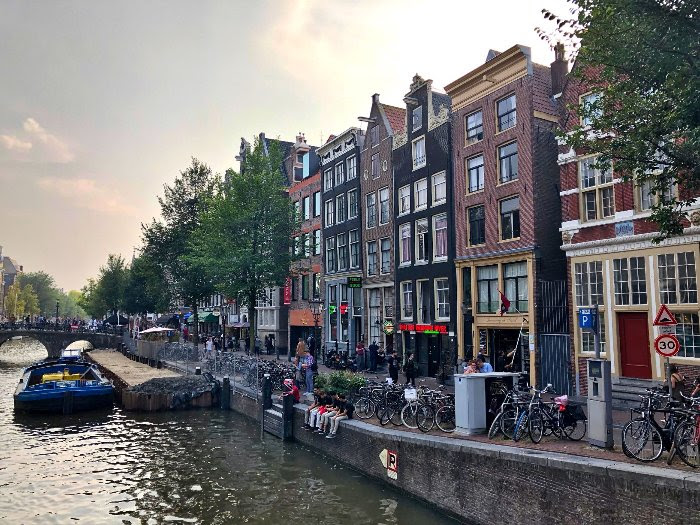 Amsterdam – Photo by Charlotte Tweed
Like many other European countries, the Netherlands offers a residency permit for foreign investors willing to put a minimum of EUR€1.25 million in a Dutch business, invest in the economy and create jobs. The permit is good for three years. Unlike other nations, however, the Netherlands relies on a points-based system to judge an investment's value.
The Netherlands does not have a citizenship-by-investment program, but after five uninterrupted years of permanent residency, applicants can apply for Dutch citizenship. Applicants must prove integration into society, be able to speak Dutch, and, in many cases, renounce their original nationality.
A Dutch passport ranks among the best in the world, providing visa-free access to 186 destinations.
The Netherlands has an educated workforce and competitive tax structures. Most of the population speaks English, the common language of business. The country also boasts advanced infrastructure, excellent health care, education, and low crime rates.
At the time of writing, there is much upheaval in the Netherlands with restrictions on farming practices. Keep watch—this is a topic for another completely different article.
9. Panama – COVID-19 entry regulations lifted on September 15, 2022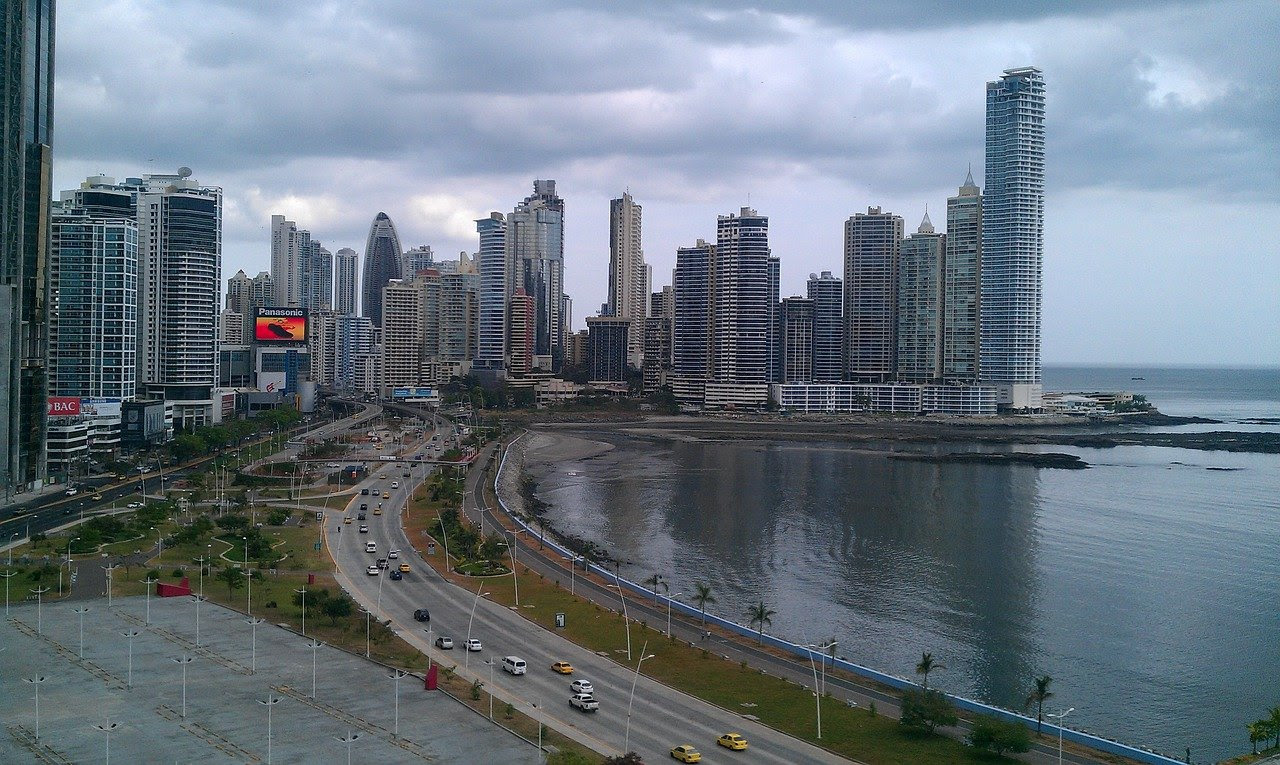 Panama has a well-developed, service-based economy. The government has been making many changes to their citizenship by investment programs in the last few years, with more to come. Panama used to have the easiest residency program in the world. We have an exclusive partnership with experts in all things second citizenship, including what countries offer a second passport program and how to earn instant citizenship. Let us help you end the confusion and guide you through the process by reaching out to our citizenship experts today.
To qualify for residence, applicants must select one of the following three investment routes:
Qualified Investor

Friendly Nations

Forestry Investor (See our

Investing in Timber Plantations guide

and open your world to agricultural investment diversification.)
For more information on Panamanian residency, check out our Panama Residency Guide in the Escape Artist bookstore. 
NOTE: We have a BOGO sale in the Escape Artist store from October 1-11, 2022, so head to the store and get your guide and choose your freebie today!
Panama is where northern and southern worlds connect, old and new worlds coexist, and cosmopolitan landscapes live in harmony with wild, untamed rainforests, a desert, and glorious beaches on both the Caribbean and Pacific coastlines, all within driving distance of a cosmopolitan city.
10. Saint Vincent and the Grenadines – COVID-19 entry regulations lifted on September 20, 2022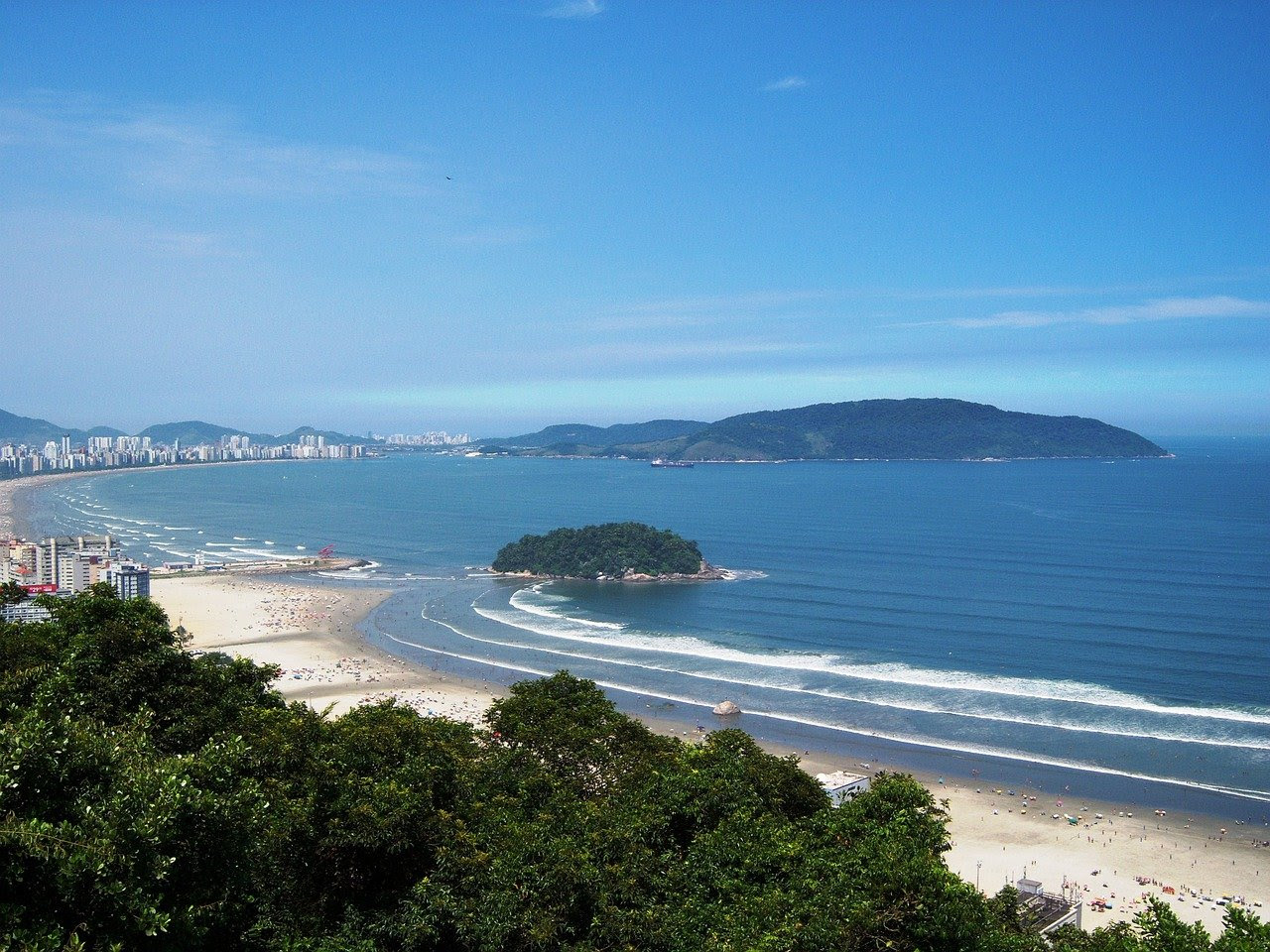 Citizenship by investment in St. Vincent and the Grenadines remains a future possibility as the main opposition party leader Godwin Friday reaffirmed his commitment to launching such a program should the New Democratic Party gain power. Until that point, St. Vincent and the Grenadines remain the only one of six sovereign states in the Organization of Eastern Caribbean States (OECS) not offering a citizenship by investment program.
The remaining five states, Antigua, Dominica, Grenada, Saint Lucia, and Saint Kitts have been reducing their minimum investment amounts in a battle for market share. For details on how it is possible for you to gain citizenship and a second passport by investment, contact our team of experts here.
One Destination, 32 Islands and Cays equals countless possibilities. From Saint Vincent's lush tropical rainforest full of eco-adventures to the idyllic beaches, coral reefs, and turquoise lagoons of the Grenadines, SVG is a tropical paradise for sailing, scuba diving, enjoying nature, and relaxing in seclusion.
Escape the hectic lifestyle and unwind in the Caribbean.
11. Vanuatu – COVID-19 entry regulations lifted on September 12, 2022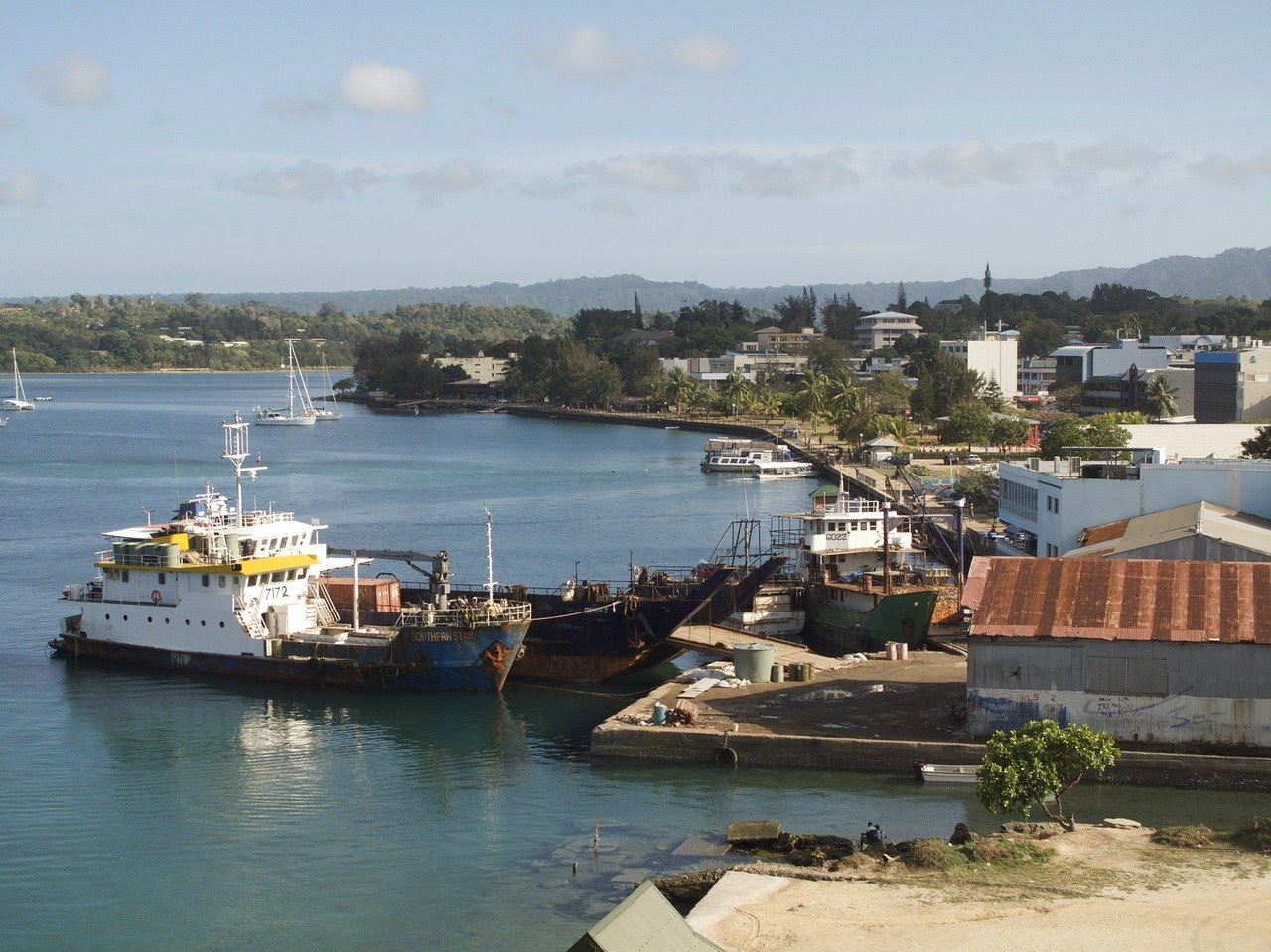 Investing in a second passport for Vanuatu allows visa-free entry to over 130 countries, including the UK and European Schengen Zone. Also, Vanuatu has been a long-standing tax-friendly country with no personal income tax, capital gains, or withholding tax. The Vanuatu Citizenship by Investment Program has one of the most simplified and efficient application processes with applications processed within three months. 
Vanuatu Citizenship-by-Investment Benefits:
Visa-free travel to 130 countries including the EU, UK, and more

Lowest up-front cost compared to any other citizenship by investment program

No income or capital gains tax

No minimum stay requirements

No language requirements

Peaceful, untouched environment

Close to Australia and New Zealand (3.5-hour flight from Sydney)

Vanuatu citizenship is hereditary, meaning all future children will be born into it

English speaking 

World's most efficient citizenship by investment application process
Feel the earth rumble in Vanuatu. The country's volcanoes are so famous there's even one on the tail of their national airline. Scattered throughout 83 islands of the country, the combination of active and dormant volcanoes means there's a volcanic experience for everyone. Visitors typically head to the world's most accessible active volcano with a trip to the summit of Tanna's Mt. Yasur at sunset. Become one with the volcano by ashboarding down the side of it after reaching the summit.
The World is Waking Up
When sitting down to draft this article every month, I eagerly scour the world map for which countries have dropped all travel restrictions. World citizens have been through so much, and it's not over. What's important now is for you to seize the window of opportunity and explore the countries you are curious about living in so you can get your Plan B Escape Route in place when the proverbial you-know-what hits the fan again.
If you have questions about the countries mentioned here or other destinations our citizenship by investment experts specialize in, don't hesitate to reach out and secure your greatest asset now—YOU.
Check out the other 74 countries that have dropped all travel restrictions on the blog.
Source: IATA TravelCentre COVID-19 Travel Regulations Map as of 27 September 2022 22:15:08 UTC. IATA (International Air Transport Association) * except for Canada, as the restrictions were not lifted at the time of research on the map but through other sources.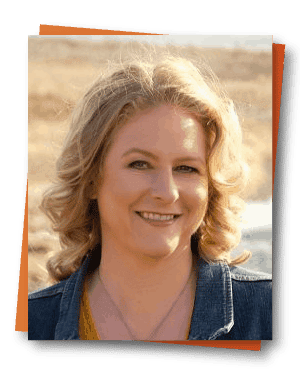 Charlotte Tweed is an adventurous soul with a goal to take you on a journey where you don't just visit—you live it. Graduating with a Travel and Tourism Honours diploma, Charlotte began her expat journey on June 15, 2021. After travelling through multiple countries, Charlotte now calls Mexico home. Reading, writing, and researching the best expat destinations in the world are how she fills her days. As a published author, her mission is to transform your life with expat travel—one destination, one adventure, one story at a time.


Like Our Articles?
Then make sure to check out our Bookstore... we have titles packed full of premium offshore intel. Instant Download - Print off for your private library before the government demands we take these down!