Living Warm and Dry in Cosy Southeast Ireland
When people see Ireland's rugged, spectacular west coast, they are often so overwhelmed by the sheer beauty of it all that they sell their homes and move, sure that their life is going to be filled with rainbows and ocean waves and red-haired beauties and great Guinness outside thatched pubs. And then the winter comes.
Lashing rain, horizontal hail, frozen mud and overcast skies; average rainfall well over 100mm for each month of the winter; average 24-hour temperature of 5-6°C; sunrise at 9 and sunset at 3; all of which will make you love – or depend on – the roaring peat fire and the hot whiskeys at the local pub.
That's what makes the southeast – Ireland's warmest, driest spot – a better choice in a lot of ways. The landscapes are pretty – gentle, rolling hills, woods, deep rivers and a coast where you can actually go swimming without freezing in the summer months – albeit not in a catch-your-breath sort of way. If Ireland was Italy, the southeast would be somewhere like Umbria; attractive in a way that makes you want to put your feet up.
Readers of Giovanni's earlier postings know that we've decided to move around for a few years until our son Finbar starts school at least. The journey began in January and took us, so far, from an apartment in downtown Rome to two separate Azorean islands – São Miguel and Faial. So far so good. For a little home living and the opportunity to see family and friends, we've been staying for the summer at our retreat in Ireland, a cottage on my family farm, recently restored (although the details are still a work-in-progress). We're proud that our house is the original farmhouse, superseded by my parents' larger house in about 1730 when it was demoted to serving as the farm dairy. And by the way, if you would like to rent or swap, we're open to suggestions.
I grew up here in the height of Ireland's depression, which reached a new nadir in the 1980s.
Unemployment in the southeast was at around 25% when I was in high school and the mantra on every Irish youth's lips was "there's nothing for me here." You could defer emigration by going to university, but the prospect still loomed on the horizon.
We had no idea that the famous Celtic Tiger boom was just around the corner and anyone over 28 or so is still having a hard time getting used to it. Ireland has been transformed in many ways, mostly (if not exclusively) for the better. Coming back to spend the summer months has been something of a revelation.
But personal viewpoints aside, what does the southeast have to offer the expatriate? Well, for a start, it's a very lively area from the cultural point of view.
The southern counties of Wexford, Waterford and Kilkenny are home to about half a million people, which makes the region big enough to support some serious cultural events, notably the Kilkenny Arts Festival, which takes place in August, and the internationally famous Wexford Opera Festival when the small harbour town, founded by Vikings centuries ago is briefly transformed into the sort of place where major opera stars are seen spilling out of the same pubs and chip shops as everybody else. Wexford is also home to one of Ireland's most renowned street theatre troupes and has a summer festival that intriguingly combines horse racing and bluegrass music. Summer and Autumn are the best times for culture, but both Waterford and Kilkenny are big enough to host good theatre and cinema in the Winter too. And of course, there's an outside chance that you won't freeze on your way to see the show. But if like us, you sometimes need a fix of the urban jungle, Dublin and Cork are roughly equidistant from the region – each is about two and a half hours from where we are and the roads are, by Ireland's still-dubious standards, not bad at all. None of this is a big secret.
In fact, while tourism in the west is actually declining – probably because everyone has already been to Dingle and the Beara Peninsula and Connemara and seen it all before – it's actually growing here.
Tourists don't come in the same staggering numbers, and they don't all swarm to the same three places, but take things at a more leisurely pace, boating on or walking beside the most beautiful rivers in Ireland, eating fresh trout that they've just caught themselves, or having a lavish meal at one of the great restaurants increasingly present in the more affluent towns and villages. How do we know? Well, we've chatted to quite a few – and here comes a shameless plug – because my semi-retired parents run a small tourist business on their farm, and also rent a beautiful small cottage to visitors who like the country life. Many of the people who come here are veteran visitors to Ireland.
More than a few stay. Then there's the cost of the property. Property investors – both real ones and the ones who just make endless fantasy purchases, like us – know that the cost of property in Ireland has gone way off the far end of the spectrum. A modest two-up two-down in Dublin will set you back half a million Euro.
Experience the Insider community that takes your international lifestyle to the next level. Download your FREE guide
"18 Steps to Implementing Your Plan B" instantly!
More if it's in a "desirable" neighbourhood. And the same goes for traditionally favoured beauty spots in the West, where the cost of maintaining the property is higher, too, because they are lashed by the salty air from the Atlantic all winter long.  It's not dirt-cheap in the southeast, but you can still find attractive rural properties for affordable sums. An example? A 200-sqm on a 0.75-acre 4-bedroom new home in Duncannon Co. Wexford, 20 minutes from here and 5 minutes from the beach, can be bought for €385,000 – a snip at Irish prices. Run-down but eminently restorable cottages and old farmhouses can be found, too, and the Polish carpenters are a dab hand at bringing back their faded glory. And considering Ireland is making a name for itself as a Tax Haven this gets more and more attractive.
The small town near our cottage hosts quite a big expatriate community. Not just the young East Europeans – Poles, Lithuanians, Latvians and Estonians – here for the jobs, who are transforming the culinary scene and improving the local gene pool, but also Germans, Americans, Brits, French, Chinese and the occasional Italian. Perhaps the most visible is the Africans, many of whom have lived here for a long time awaiting a decision on their claim to refugee status. The local "international club" regularly hosts barbecues and, to judge from the variously hued infants and recently married couples one sees at the supermarket checkout, they're a roaring success. As this is still quite a welcoming country, especially out here in the provinces, villages that originally proclaimed themselves outraged at the thought of hosting refugees often cause a ruckus in the media when one of "their" asylum-seekers ends up with a deportation order after having attended the local school for years and having reached a straight-A in Gaelic grammar.
Workwise, everything here is easy. 101translations and Adverbage run like clockwork from our 17th-century cottage with 21st-century broadband as reliable as you'll find anywhere. Postal services are reliable and efficient. A "common-law"-based legal system makes relating to institutions decidedly less frustrating than in many of the countries where we have stayed. After decades of economic stagnation, Ireland is up there in the UN's Human Development Index and has the fourth-highest per capita income in the world. And the bank manager knows our names and our faces, and – it would appear – every single transaction on our account. But then maybe this is just small-town life.
Here is probably the most extensive ebook on Everything You Ever Wanted To Know About Eliminating Your Taxes, Protecting Your Assets And Regaining Privacy Over Your Life And Investments. It is called The Ultimate Guide To Going Offshore.  Visit our bookstore to purchase it today!
I hope you enjoyed reading this article: Living Warm and Dry in Cosy Southeast Ireland. If you have any questions, please contact our office HERE.
I've included some great articles for you to read, enjoy!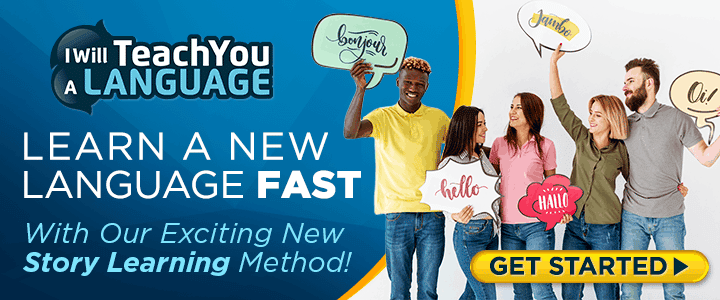 Top 6 Luxurious Hotels In Ireland To Spend Your Summer Vacation
Top Places to Visit in Ireland

Like Our Articles?
Then make sure to check out our Bookstore... we have titles packed full of premium offshore intel. Instant Download - Print off for your private library before the government demands we take these down!