Live In The Czech Republic: The Pros And Cons Of Living As An Expat
The Czech Republic is perhaps one of the most overlooked countries when it comes to living as an expat, but it's slowly becoming more and more popular each year. From the bustling and vibrant cities of Prague and Brno to the quieter, more peaceful alleys of towns like Pilsen and Ostrava, Czech Republic has no end of wonders to explore.
However, just like every other country in the world, becoming an expat in the Czech Republic does have its pros and cons to consider. Today, we explore both sides to give you everything you need to know to make a decision that's right for you.
Pro – Living In The Czech Republic Is Safe And Secure
Regardless of some mysterious common beliefs with no real origin, the Czech Republic has one of the lowest crime rates in all of Europe and is renowned for being one of the safest. There's even a dedicated emergency service line for foreigners if they need help! (112)
Con – You Have To Get Used To Scams
While the Czech Republic is safe in terms of serious crime, that doesn't mean that some people won't try and take advantage of you, especially if you're a foreigner. Keep your eyes peeled for taxi drivers who try to sting you with extortionate rates, and potential pickpockets, especially in tourist areas.
Pro – Affordable Living
This is perhaps one of the most important considerations you'll have as an expat, and that's the cost of living. Compared with most countries in Europe, the Czech Republic tends to be below average when it comes to the expenses of everyday goods and services.
"When you compare capitals like Prague and Paris, everything from museums to rentable apartments is far cheaper in the Czech Republic, yet retain a strong sense of rich culture and essential diversity," shares Grace Codling, a travel blogger for 1Day2Write and WriteMYX.
Con – Rent Might Be Slightly More Expensive For Expats
While we're talking about the cost of living, when it comes to apartments, you may find you're paying slightly more than your typical Czech local. This is because a lot of apartments aren't rent-controlled, and any postings online will be more expensive.
It's not impossible to find a good, affordable deal the same price as a local would pay, but you're going to need to learn Czech in order to understand the listings.
Pro – Running A Business Is Easy In The Czech Republic

If you plan on starting your own business in the Czech Republic, the positives to this are that it's relatively easy to set up and get started. There are two approaches you can take, one being S.R.O where all liability is taken from you, or you purchase a trade license and accept any liabilities yourself. This is all relatively easy, as long as you can easily communicate with the boards you need to speak to.
Con – Driving Can Prove To Be Difficult
If you own an International Driving License, you're permitted to drive on the roads of the Czech Republic for three months. After this period, you'll need to acquire a Czech driving license. However, this can be a long-winded process since you need to take the written and practical exams, and some lessons; none of these were easily available in English.
Pro – There Are Many Things To Do In The Czech Republic

One of the best aspects and attractions of the Czech Republic is the bustling and thriving culture of the entire country. There's always lots of things to do and lots of places to go. Whether you're into nightclubs and restaurants, or you prefer more outdoor-based activities, there's no shortage of activities in the Czech Republic.
"Thanks to the diverse landscape and smaller size of the country, the Czech Republic can be one of the most entertaining countries in Europe. One day you could be hiking up mountains, the next relaxing on the beaches of the western coast, and then spending the night in the heart of the vibrant capital," explains Sarah Farrow, a lifestyle writer for Origin Writings.
Experience the Insider community that takes your international lifestyle to the next level. Download your FREE guide
"18 Steps to Implementing Your Plan B" instantly!
Con – Customer Service Is Bad
Nobody really knows why the poor level of customer service exists, or why it's so widely accepted across the country. No matter where you've been in the world, the Czech Republic has a really poor level of customer service that you'll notice immediately and everywhere. However, no-one seems to complain, and it's just how it is!
Pro – Really Good Healthcare
The final positive you need to know is the fact that health care in the country is really quite good. The service provided is a professional level, and the prices are really affordable regardless of where you're from originally. There are even many free services, and most doctors speak English!
Con – Fees On All Bank Transactions
Doesn't matter which bank you're with, where you're getting your money from or how you're taking it out of your account, you'll be charged a fee on every transaction. While the fee is small, it exists on every transfer of money, so be aware of this, and don't be shocked when you check your statements.
Conclusion
Here is probably the most extensive ebook on Everything You Ever Wanted To Know About Eliminating Your Taxes, Protecting Your Assets And Regaining Privacy Over Your Life And Investments. It is called The Ultimate Guide To Going Offshore. 
I hope you enjoyed reading this article: Live In The Czech Republic: The Pros And Cons Of Living As An Expat. If you have any questions, please contact our office HERE.
I've included some great articles for you to read, enjoy!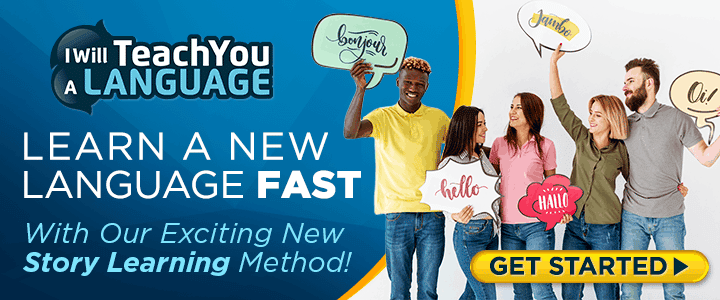 Top Countries For Expats… And Why We Don't Recommend Any Of Them!
Become An Expat While You Still Can
IRS Tax Forms That Expats Need To File 
The Expat Life In Corozal, Belize
Author's bio:
Joel Syder is a travel writer and lifestyle blogger at Academic Brits. He enjoys helping people to explore the world through words and experience, providing them with information to change their outlooks on the world.

Like Our Articles?
Then make sure to check out our Bookstore... we have titles packed full of premium offshore intel. Instant Download - Print off for your private library before the government demands we take these down!