Invest in Croatia
Croatia was one of the fastest-growing countries in Central Europe from 2000 until the global economic crisis in 2008, in which year the country took a hit – especially in tourism. Since then, it has been struggling to return to pre-crisis levels. Croatia began showing signs of recovery in 2014, and the tourism industry is on the up and up, with overseas investors beginning to show interest once again. As it fully integrates into the European Union, business opportunities will continue to grow for other countries involved.
Croatia's main foreign trade partners are Italy and Germany, and nearly two-thirds of the economy is privatized. About 90 percent of bank assets are privately owned, mostly by foreign investors.
Investment Visa
When you apply for your temporary residency permit in Croatia, you can specify that you're coming to the country for investment purposes. You'll need to apply for the business permit once approved for the temporary residency visa. Both of these permits are valid for up to one year, so be careful to renew regularly. Once you've reached the five-year mark, you can become a permanent resident. The following documentation will be needed to get an investment-specific temporary residency permit:
Financial resources to live in Croatia without becoming a burden for the social care systems

Health insurance

Copy of valid travel documents

Valid passport

Proof of educational background
There is no minimum investment amount required in order to qualify for either temporary or permanent residency in Croatia. You can also gain permanent residency through investment in the country.
Permanent Residency through Investment
You can go through the following steps to gain permanent residency in Croatia through investment:
Show that you are either employed or self-employed

Have proof of sufficient funds to support self and independents while in Croatia

Self and family must have adequate health insurance
Fulfill these conditions after receiving your temporary stay permit and report to the police authority in your jurisdiction to be considered for a certificate that allows you to stay for up to five years. Once you've lived in Croatia for five years uninterrupted, you can see the issue of a permanent stay permit from the same police authorities. The permanent residence permit is valid for ten years.
Market & Natural Resources
Croatia is currently working with foreign investors to get assistance in modernizing its infrastructure. Other focuses are the deployment of environmentally friendly energy sources and information and communication networking technology. This will present new opportunities for franchisers, manufacturers of consumer goods, and for the travel and tourism markets.
Current large projects that might be beneficial for foreign investors to get involved in would be: the installation of a floating LNG terminal on the Island of Krk, construction of the Peljesac Bridge, Schengen border control upgrades, Rijeka-Budapest railway modernization, and IT and technical modernization projects in the public sector.
On the natural resources front, Croatia is rich in minerals and mining. While oil and coal may not be the most lucrative choice in today's environmentally-conscious market, these are still busy markets in Croatia. Minerals include iron ore, calcium, natural asphalt, silica, mica, clays, and salt. Other natural resources in which Croatia is well equipped are forests, agricultural land, clean water, hydrocarbon, and solar energy. In addition, there are also 450 species of fish in the Adriatic Sea, so fish farming is a major industry for this country.
Real Estate
With new attention from tourism in recent years, Croatia's real estate prices are on a steady increase. They are still lower than those of many other developed countries, however. After the financial crisis of 2008, when Croatia began to recover, the real estate market began to grow. As of 2016, it has been booming. Most of the properties are being bought by foreign investors who recognize the growing market. Most of Croatia's high-end properties are in Istria, Opatija, Dubrovnik, the islands of Hvar, Brac and Krk, and around any of the tourist resorts. New retreat resorts are being built and developed along the coast of the Adriatic, so this market is expected to continue its strong growth.
Political Landscape
Croatia became a member of the EU in July of 2013, during the six-year global recession. Being able to absorb EU grant funds helped boost the country's recovery in 2015, but Croatia is still seeing some economic challenges. The need is currently to create more jobs and to continue modernizing public services and network industries. The fact that foreign investors in Croatia are showing more and more interest in the country, however, could mean that these areas of needed improvement also serve as good investment opportunities.
On a political note, Croatia's parliament is going through some changes to the financing of political parties, lower taxes for businesses, and auditing of the central bank. Tax benefits are said to be very helpful to those looking to start a business in the country.
FREE GUIDE! Get Essential Information on Protecting Your Assets
18 STEPS TO IMPLEMENTING YOUR PLAN B
Here is probably the most extensive ebook on Everything You Ever Wanted To Know About Eliminating Your Taxes, Protecting Your Assets And Regaining Privacy Over Your Life And Investments. It is called The Ultimate Guide To Going Offshore.  Visit our bookstore to purchase it today!
I hope you enjoyed reading this article: Invest in Croatia. If you have any questions, please contact our office HERE.
I've included some great articles for you to read, enjoy!
From Croatia to the Philippines: Explore Breathtaking Islands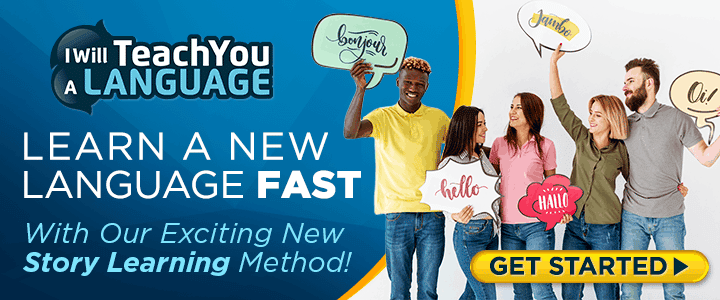 Most Popular Expat Cities in Croatia

Like Our Articles?
Then make sure to check out our Bookstore... we have titles packed full of premium offshore intel. Instant Download - Print off for your private library before the government demands we take these down!