Illegal Myanmar Teak Imports Infiltrate European Market
Just months after the announcement came that Myanmar would be enacting a nationwide ban on logging in its teak forests, reports have surfaced of illegal teak imports entering the European Union. The EU only lifted its ban on all timber exported from Myanmar in 2012, and trade since has not necessarily all been above-board. According to a two-month undercover investigation by the Environmental Investigations Agency (EIA), nine companies across five EU member nations have breached the conditions of the EU Timber Regulation (EUTR) policy. The companies were unable to verify the source of teak they had imported, which was ultimately found to originate from Myanmar.
EIA points to nine distinct entities, including some of the biggest teak importers in the EU, as the subjects of their investigation: Antonini Legnami, Basso Legnami, Bellotti Spa, Boogaerdt Wood, Crown Teak, Gold Teak Holdings, Keflico, Teak Solutions, and World Wood. The companies are located in Belgium, Denmark, Germany, Italy, and the Netherlands, and supply wood to the wider EU market. When EIA representatives posed as prospective buyers, the dealers were unable to provide adequate information about the source of their timber supplies.
What you need to understand
EIA has filed complaints to the appropriate authorities in each of the five countries implicated in their investigation, citing failures to comply with the "due diligence" obligations of the EUTR. Violations varied from failing to investigate how and from where the teak was harvested to accepting falsified documentation. Although all companies cited made some amount of effort to adhere to their stated obligations and were obstructed from further investigation by the government-run Myanmar Timber Enterprise, their choice to continue with certain purchases despite their lack of confirmation renders them culpable for the illegal imports.
Company representatives pushed back against allegations, insisting that they had done their part by following the supply chain back as far as the Myanmar Timber Enterprise, which certifies Burmese teak for international export. After that point, the EU dealers rationalize, any "inconsistencies" in the lumber authorization process should be handled at the governmental level; if necessary, issues should be dealt with directly by negotiations between Myanmar and the EU.
Where is the Teak Going?
A significant amount of the illegally imported teak had already passed into the private market when EIA's report was released. Germany shipbuilder Nobiskrug, in the process of building one of the world's largest sailing yachts for Russian billionaire Andrei Melnichenko, is now caught in an awkward position as the 1,278 pieces of teak it purchased from Teak Solutions have been identified as originating from an illegal shipment. The £150,000 ($184,000) supply of teak is intended for Sailing Yacht A, a nearly $400 million vessel with a mainmast taller than London's Big Ben – quite a significant monument to illegal deforestation.
Considering the UN Office on Drugs & Crime's 2013 findings that 85% of all timber exports from Myanmar are illegal, there was already a high risk that any importation of Burmese teak would violate the EUTR, and the companies' inability to rule out the possibility put them definitively on the wrong side of the law. The companies all failed to fulfill a number of conditions required by the EUTR, including identifying who did the harvesting and from which concession, reducing the possibility of any bribery or corruption in obtaining appropriate harvesting rights, confirming the correct markings on all harvested timber, and monitoring the transport of all logs to prevent any laundering en route. In lieu of affirmative confirmation that the proper protocol was followed, the companies involved blithely, and naively, assumed that they were; EIA categorizes such responses as "willful negligence."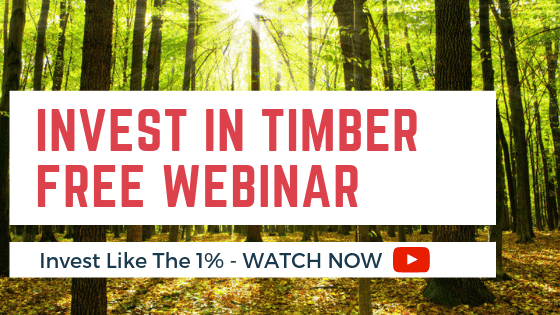 Although the EIA wields no influence of its own over the relevant companies involved in the illegal imports, they have issued a strong call to action to authorities in all EU member states to enforce the provisions of the EUTR. They warn that the European Commission has an obligation to sanction non-compliant nations; furthermore, they caution that refusal to honor the obligation from either side will "undermine all incentives for forest and timber sector reform in Myanmar." If any Burmese teak in the future is to be trusted, they imply, the existing laws in place to protect its source must be enforced.
This recent controversy further highlights the importance of supporting sustainable agriculture, particularly for such desirable commodities as teak. Rather than allowing an overwhelming demand to induce suppliers to cut corners and look the other way while the world's forests are being depleted for commercial gain, responsible investors have the opportunity to contribute to reforestation efforts in areas like Central America, where teak plantations promote the legal and environmentally sound growth of valuable timber. Whether the teak comes from Myanmar or Nicaragua, what matters is that there should be more of it for years to come, both for the sake of investment and for the environment. For more information about how to play an essential part in promoting alternative sources of teak wood, get in touch with us and we can answer any questions you might have about investing in teak.
In-demand, yet of dwindling supply in the marketplace, Teak is a remarkably valuable hardwood that is extremely durable, practical, and beautiful. To learn more about this opportunity watch this special presentation by Rachel Jensen and Mikkel Thorup.

Like Our Articles?
Then make sure to check out our Bookstore... we have titles packed full of premium offshore intel. Instant Download - Print off for your private library before the government demands we take these down!