How to Stay Safe While You Travel
Summer is here — and your vacation is calling.
You may dream of sipping pina coladas on an exotic, South Seas beach while watching azure waves. You may fantasize about Alpine ski country or the bright lights of Paris. Or you might long for adventure in Africa, South America or Southeast Asia.
But no matter where you go, you can find yourself in danger after experiencing anything from a simple glitch to a minor misunderstanding to a major catastrophe. So, make sure you're ready for anything that might threaten either you or your loved ones.
So let's start our discussion by addressing pre-departure planning. First, you need to understand any risks associated with your destination. These days, it's easy to research your destination via the Internet. For travel health tips specific to your destination, you can visit sites such as Travel Health Connect. There's no better way to plan than to do your research and prevent any diseases so that you can have the time of your life on your trip.
You can learn local customs and gain valuable insight into the region's political, social and health issues. You can get current crime stats and the feel of the land without ever leaving your home or your favorite coffee shop.
Some of the most useful sites are provided by the U.S. State Department, the U.S . Department of Homeland Security, and the U.S. Centers for Disease Control as well as the United Nations and the World Health Organization.
You can also study the CIA World Factbook. And peruse sites like www.nationsonline.org, www.independenttraveler.com, and www.aglobalworld.com.
Use these sites to get the latest updates on travel warnings, health risks, visa requirements, and crime statistics. Adding to this, they usually have good baseline information on risks and dangers related to a particular region. They can also provide contact information for American embassies and consulates.
Next, accept that different cultures often have different customs and beliefs. And remember that travel involves a good deal of unpredictability. So it's vital for you to learn everything you can about
your destination — including its history, traditions, rituals and institutions — even if you're just visiting a neighboring state.
Keep in mind that what you consider normal, everyday behavior in America might be interpreted quite differently in various places around the planet. Seemingly harmless conduct might offend or even incite people in other countries.
For example, in Japan handshaking can be considered impolite, and it is usually replaced by bowing. How deep you bow shows your respect and is a good indicator of the status of the relationship. However, in the Middle East, India and other parts of Asia, you could find yourself shaking hands with the same person several times a day!
Even more interesting, some people in these countries will continue to hold your hand after the handshake is finished. I remember the first time I experienced this exact cultural diversity. I really had to stop myself from pulling my hand away from his!
Here's a potential fashion faux pas: We wear black for mourning, but white denotes grieving in many cultures. Don't wear T- shirts with social or political messages, including raunchy rock or rap references. National pride aside, avoid wearing flags or flag-inspired insignias because they may attract terrorists.
FREE GUIDE! Get Essential Information on Protecting Your Assets
18 STEPS TO IMPLEMENTING YOUR PLAN B
I found this great podcast by The Expat Money Show – Paul Rosenberg on Security & Safety
Packing and Carrying
Always pack your own bags when traveling. This holds great importance if you are traveling outside of your respective country. One of the first questions you will be asked by customs officials is: "Did you pack your own bags?"
The idea is you are responsible for whatever is contained within those suitcases. If you packed them, you can be sure about what customs officers will and won't find.
But if friends or a relatives pack your bags, you could end up in trouble if they decide to surprise you with a few small items. For example, cigarettes and food items could be considered prohibited contraband.
So when a customs officer finds the "contraband" in your bag, you could face delays, fines or even worse depending upon what that person packed in your bags. Bottom line: There are no excuses when you are standing in front of a customs officer!
And when you're packing, you should always make sure that you place the most essential items on top where they can be retrieved easily. In an emergency, you don't want to have to dig down to the bottom of your bag. This will become especially important if you ever have to ditch your bags and carry only your essentials.
Mark Your Luggage
We are all familiar with traditional luggage tags. They're very important when you are standing in line at baggage claim or when you're trying to discern your luggage at a hotel.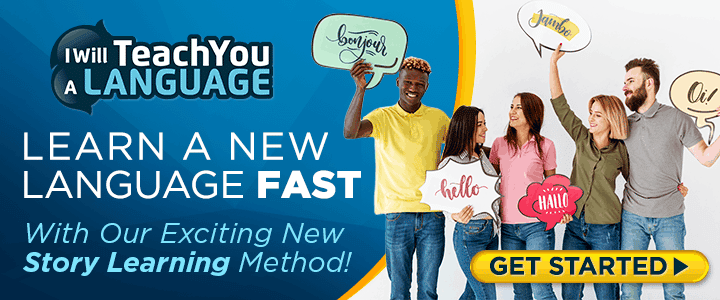 But I have added a new level of security when it comes to helping keep track of my bags while I'm traveling. It has also caused me some weird looks. I use colored paracord to distinguish my luggage. How many travelers will you see retrieving bags with paracord wrapped around the handles? Very few!
As a matter of fact, in all my years of travel, I have only seen two people use this idea. And both of them gave me a nice kinship nod acknowledging, "Yup, we got it right."
In any case and in any way that you choose to expose your creativity, be sure to mark your luggage to make it easily identifiable to you.
I.D. Carriers
An I.D. carrier is an excellent way to carry your important papers, licenses and other documents. Everyone from soldiers, law enforcement personnel and civilians need to carry everyday ID cards, licenses, visas, passports and credit cards.
An ID carrier is a piece of gear that every traveler should not leave home without. It's a small pouch that's usually worn around the neck as a convenient way to protect these items during the numerous times you will need quick access to your personal information.
Make sure you have copies of any and all important documents such as your passport. Keep the copies in a safe place and do not carry them with you. Also write down all your credit card information such as bank, type of card, VISA , MC, AMEX, etc., card numbers, expiration dates and security codes. Put these in a safe location as well.
Avoid ID carriers with cord or string lanyards. Instead, use carriers with a ball-and -chain type neck cord similar to those used on dog tags. Some ID carriers come with cords that criminals can use to choke you into submission or even to death. But ball -and-chain cords can save your life because they easily break away if pulled or tugged. If you can't buy an ID carrier with a ball-and-chain-type lanyard, then you should remain on guard to avoid being choked with the stronger strap.
Another really neat feature about some ID carriers is that they can hold a pen…andoryouacoupleallknowof pensthat I love tactical
pens. They come in many varieties, which can include flashlights, glass breakers and many self-defense options. So you should have at least one tactical pen where you can grab it while traveling. The ID carrier is the perfect place to keep one.
Mitigate the Risk of Street Crime
To avoid being mugged, always dress to blend into the environment. In other words, keep a low profile. A shabby pair of shorts and older sneakers with a Timex watch may not sound stylish, but they can go a long way to keeping you safe. Don't draw attention to yourself with flashy jewelry and designer clothing unless you're surrounded with people who dress the same way.
Another cardinal rule while traveling is: Do not flash cash. Keep as little money on your person as possible when you're on the move. Use small bills to pay for things.
Additionally, separate your cash and your credit cards. For example, I always keep one or two twenty-dollar bills in my front pants pocket or the equivalent when I travel. I then put more money in each of my shoes but I leave the rest in a bank, with friends or hidden where I can get to it in an emergency.
In this way, if you happen to get jacked, then just reach into your front pocket and give…them the 20 dollars or 40 dollars to satisfy them unless they are there to kidnap you.
Practice good situational awareness as you move about at your destination. Keen eyes and sharp wits are always readily available and they make the best weapons against street crime.
Lastly, be aware that phones in your hotel room could be monitored. And a hotel employee or two could be working with some criminal gang. So you'd be smart to limit the information you reveal while talking in your hotel or restaurant or a local watering hole.
Until next time, stay alert, check your six, put your back against the wall and stay safe!
I hope you enjoyed reading: How to Stay Safe While You Travel. Here are a few additional articles that I know you'll love~
Investing in Real Estate While Traveling Around the World  
Unbelievable Ways to Earn Money and Travel Simultaneously
10 Ways Students Can Travel Abroad For Less in 2020
Interview: Teaching English in Japan

Like Our Articles?
Then make sure to check out our Bookstore... we have titles packed full of premium offshore intel. Instant Download - Print off for your private library before the government demands we take these down!