Nowadays, traveling the world isn't just for the rich and famous. People from all walks of life are finding the benefits in short holidays, extended travel adventures, or even leaving home altogether to find a new life abroad.
However, if you're not rich and famous, these expeditions need to be paid for. Luckily, mainly thanks to the internet, it's never been easier to earn money while living your dreams of hopping city-to-city around the world.
Earn money and travel at the same time? Not sure where to start? Here are some of the most innovative ways to do just that!
Teaching English
This has always been one of the most popular ways to earn money abroad, whether you're traveling temporarily, moving permanently, or even just looking for something to do when you've retired!
There are many courses online where you can easily pick up English teaching degrees so you'll be able to jet off to a country of your choosing to meet life-changing people and cultures while doing something good in the world.
Working in Hospitality
If you consider yourself a people person, working in a bar, restaurant, or café could be the ideal job for you. Of course, you're probably going to want to organise and contact places to see if they are looking for anybody, before you start traveling, so you can be organised.
However, it's not unheard of for people to walk in and successfully ask for work off the street, or at least securing an interview. Don't forget to think about work visas depending on what country you're visiting!
Become a Review Writer
These days, reviews are one of the main make-or-break features when it comes to making a sale online. People love reviews, and they want to hear about what they're buying to make sure it's right for them.
The same can be said for online services, such as essay writing services. All you need to do is sign up to sites like Best British Essays or Australian Reviewer, experience the websites they tell you and write a comprehensive review of your experience!
Fruit Picking
Now, this is perhaps the oldest and most traditional way to earn money while travelling abroad. With the sun shining, the birds singing, and being surrounded by good people in a beautiful country; fruit picking is a favorite way to earn money for many a seasoned traveler.
Simply search the term "fruit picking (in your preferred country)," and you're bound to find a ton of links to farms and organizations that can set you up. Note, some places won't pay but will offer free food and accommodation, meaning you're living for free!
Become a Freelancer
Perhaps the most popular way to earn money is to become a freelancer. All you need is a computer or laptop and access to an internet connection – and you're ready to go. You can start by finding work on websites like Upwork or People Per Hour.
Experience the Insider community that takes your international lifestyle to the next level. Download your FREE guide
"18 Steps to Implementing Your Plan B" instantly!
Whether you want to write blogs for businesses, such as the ones at Grammarix, or you've got a special digital skill, like graphic design, there are businesses and individuals out there willing to pay for your talents.
Become an Editor
Back in 2013, there were an estimated 152 million blogs online. Five years later, this figure could sure have hit the billion mark. With so many blogs online and so much content accessible to people, it's no wonder that editing has become such a sought-after job role.
Luckily, this is a job that you only need a computer for – so you can complete it while traveling.
"When editing, you'll receive a folder full of articles and blog posts from your client. You then go through and make notes on the content, trying to get it be as a perfect as it can be for publishing. You can take as much or as little work as you want and choose your own hours!" shares Dean Felin, an editor for Ukservicesreviews.com.
Try Your Hand at Travel Photography
One of the most lucrative but difficult industries to access and make a name for yourself in is travel photography. If you've got a knack for taking beautiful pictures of exotic places, this could be the ideal job for you.
Ideally, you'll want to travel somewhere on assignment for a travel-based company that will pay you for your hours there. However, you can go freelance by traveling and then selling your photos to the highest bidder or selling your more generic photos on stock photo websites.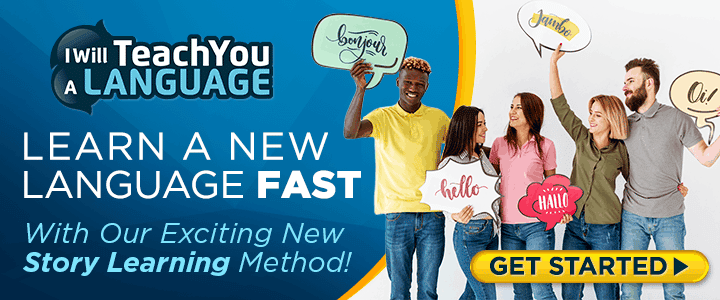 Do What You Do Best
This is one of the most surprising jobs that people realize they can do. Simply go abroad and do what you do now. Whether you're a doctor, a mechanic, a retail assistant or anything in between, simply choose the country you want to live in and go!
Make sure you look to see if there are job vacancies first!
Want to learn more about working abroad? Contact us HERE
Author Bio:
Jennifer works as an online editor at 
Top Canadian Writers
. Also, she is a business developer that works in different areas of education, technology, security, and various types of online marketing. Prior to business developing, Jennifer was a consultant at Deloitte and managed a security services provider and developer of a wide range of security solutions.
Here are a few additional articles to read:
16 Reasons Why Belize Is the Perfect Country to Move To
The Ultimate Guide To Going Offshore
Interview: Teaching English in Thailand

Like Our Articles?
Then make sure to check out our Bookstore... we have titles packed full of premium offshore intel. Instant Download - Print off for your private library before the government demands we take these down!