10 Ways Students Can Travel Abroad For Less in 2020.
Do you think that travelling (especially travelling abroad) is an unacceptable luxury for a student? Even with a small budget, you should not give up tourism. You can ride around the world with a minimum margin of finance. Speaking of low prices and great offers, one cannot fail to mention the assignment writing service WriteMyEssayOnline, which will help you with your studies and free up some time for travelling. In this article, we will discuss how to travel cheaply, with virtually no cost.
Most of your money will likely be spent on transportation, housing, food, and tickets to various parks, galleries, museums. All of these costs can be minimized. There is nothing difficult in making your trip a budget. A little planning and knowledge of a few secrets of saving are all that is needed for this.
1. Travel on your own!
The first (and most important) law: do not be afraid to travel on your own. It's simple, it's interesting, it's cheap. Some people cannot even imagine going abroad without involving agencies and other organizations – they believe that this is the only way to guarantee your safety. But in the end, you'll find that you can organize a fun and exciting vacation for yourself. Travelling on your own is totally possible and can be a very exciting trip, and once you've done it, everything following may be a mundane vacation. Everyone can organize a great trip for themselves, you just need to show a little independence.
2. Find the Cheapest Flights
The ability to find and book airline tickets at the lowest price is the most necessary skill for the budget travellers. The main rule that you should always remember is that the earlier the purchase is made, the more chances there are to find an attractive option for the price. In addition, we advise you to find out about the low-cost airlines that allow you to fly for amounts close to zero (buying tickets for 20/30/40 euros will not be a problem).
It is best to look for flights on metasearch engines that will find for you the most advantageous offers in any direction. These are good helpers for independent travellers, as they are looking for tickets among hundreds of airlines and do not take a single dollar commission from the buyer. The search engine allows you to see the cost of tickets to any country immediately from all cities in the US (or any other country) – a very convenient function for budget travellers, it allows you to find the option at the best price.
3. Volunteering
International volunteering is one of the coolest ways to get to know the world around you. You can learn a lot about living abroad. Like getting acquainted with local customs, plunge yourself into an intercultural environment, and most importantly, make friends from around the world. Participation in a volunteer project is a real adventure and an opportunity to test yourself. In most cases, mainly housing and food are provided, plus some pocket money. Other things, such as tickets, insurance, visa, you pay for yourself. As a volunteer, you will be with all kinds of nationalities that maybe don't speak your mother tongue. What a great way to learn a new language and to help others learn yours. This will make your trip more fun!
4. Hospitality Networks
For those who like to travel outside the box, guest social networks are a great way to travel around the world. Users of guest social networks provide each other with free help and overnight stay while travelling and/or organize joint trips. That is, these are such communities that are open to mutual assistance. You create your own profile, where you talk about your travel experiences, language skills, and share plans for your next trip and photos that you have already completed. Also in your profile, you indicate whether you are ready to receive guests and on what grounds: number and gender, living conditions, cultural features of your region and whether you can act as a tour guide for them. Money for accommodation is not taken, but, by agreement with the owner, the guest may be required to buy food, wash dishes, etc.
5. Properly Search and Book Accommodation
To make the trip cheap, you need to find inexpensive accommodation. You can use the search engines and choose the right hotel according to your criteria at a reasonable price. Many resources will compare prices among different booking agencies and will find the best deals. A large database of hotels, hostels, guest houses and so on. An alternative to hotels is private rental services. Try to find an apartment or a house for your trip. It is much more comfortable and often cheaper (especially if travelling as a company or as a family). The service has a huge selection of unique housing (beautiful apartments, villas, and even residential boats and castles!), the accommodation in which will make your trip much more pleasant and memorable.
6.Learn in Advance about Airport Transfers
Taxi's and Uber can be a more expensive way to travel from the airport. If you are okay taking public transit, like a bus, metro, or train, you can save yourself a ton of money. Also, time can be a factor. If there is a traffic jam, the metro or train is not affected and you can also travel at higher speeds; therefore getting you to your destination quicker. Read about all the possible options to get from the airport to the city before departure – so you will save time and money. However, sometimes it is more convenient and cheaper to use an individual transfer – for example, when you travel in a large group and order a multi-seat car.
7. Night Moving instead of a Hotel
Night trips by trains and buses can make the trip cheaper. This is a good opportunity to simultaneously save time and money at the hotel. It is better to take first-class tickets – you will have to overpay a little, but you will be comfortable and have a good night's sleep. It's not so convenient to ride on buses, so it's better not to overdo it and do not plan yourself daily night trips – it can kill your body. However, in some places, there are sleeper buses, the feature of which is recumbent soft shelves instead of standard seats. This is definitely a great option for a budget trip without much of a loss in comfort.
8. Use Discounts
Quite often students can get discounts on tickets or entrance to attractions just by presenting a student card. Students can also apply for an ISIC, ITIC or IYTC card. In Europe and North America, you can get good discounts on them in a variety of places – from cafes to museums.
9. Save on Communication
Use Skype or Viber to connect with friends and relatives in another country. Connect to local service providers for local calls and 4G internet. By the way, on Skype you can call any landline and mobile phone numbers – these calls are paid, but inexpensive.
FREE GUIDE! Get Essential Information on Protecting Your Assets
18 STEPS TO IMPLEMENTING YOUR PLAN B
10. Eat at Local Establishments
While travelling, you can eat cheap and tasty at the same time! Touristy restaurants are almost always overpriced. Eat where the locals eat, you will find real national cuisine,at the lowest prices, and the most delicious dishes. If in some restaurant or cafe you see lots of locals, it means that it is incredibly tasty there, so feel free to go in too!
Conclusion
These were our ten most interesting ways to visit different countries of the world and at the same time save tons of money. You'll not only save money, but also bring benefits – to people, nature, and our planet! While travelling, you can learn something new for yourself. I've heard it said that only in travel can people open their hearts. Now read this article again, choose the suitable pieces of advice for yourself and go see the world! It really will cost almost nothing to your wallet, and in return, you will bring with you a huge suitcase with the best, kindest emotions, a sea of ​​new friends and bright, unforgettable impressions that will remain in your heart for the rest of your life, like precious souvenirs from an amazing and a memorable trip!
I do hope you enjoyed reading: 10 Ways Students Can Travel Abroad For Less.
Here are a few articles on travelling that you may also enjoy! ~
Alternative Ways for Travelers to Admire the Natural World 
The Hidden World of Australia and Ways to Explore It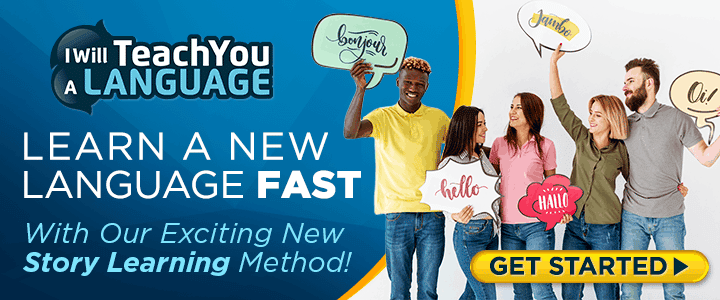 Like Our Articles?
Then make sure to check out our Bookstore... we have titles packed full of premium offshore intel. Instant Download - Print off for your private library before the government demands we take these down!