Greece Golden Visa: A Deep Dive
According to Enterprise Greece (the official agency of the Greek State, under the auspices of the Ministry of Foreign Affairs, to promote investment in Greece, exports from Greece, and make Greece more attractive as an international business partner), a total of 7.903 main applicants and their 23.618 dependents have received residence permits in Greece since the Golden Visa Program took effect in 2013, until September 2020. Furthermore, the source states that "Presuming average investments of EUR 325,000, then, the overall Foreign Direct Investment (FDI) raised on the back of golden visas would amount to some EUR 2.05 billion." What this means is that this is clearly a much-preferred program for foreign investors throughout the world.
So what is the program about? The Golden Visa Program in Greece was first put into effect in the year 2013, to diminish the effects of the debt crisis that started in 2009. The program grants the investor a permanent residence permit in Greece. This permit provides you visa-free travel in the Schengen area, and it doesn't require you to stay in the country. Furthermore, your income from foreign sources outside of Greece will not be subject to taxation under this program. 
The Greece Golden Visa Program in a Nutshell
The Greece Golden Visa Program is a residency by investment program. It is a very popular and preferred program compared to other Golden Visa programs due to its low investment threshold. The minimum investment amount for Greece Golden Visa starts from €250,000. The investors obtain permanent residency in Greece in return for their investment. Other important benefits of the program are:
Obtaining the right to travel visa-free within the Schengen area

Inclusion of the family members (including the investor's spouse, children under 21, investor's parents, and parents in law)

Double Taxation Treaty (DTA): Income gained from outside of Greece are not subject to taxation 

Unlimited residency permit: You only need to renew your residency permit every five years

No stay requirement at all unless you want to obtain citizenship
Why Invest in Greece?
According to the executive survey of EY(Ernst & Young) Attractiveness Survey, in 2019, Greece ranked 29th in terms of Foreign Direct Investments (FDI) attracted. In fact, the country gained much ground in just a year, considering its rank as 35th in 2018. The reason behind the rate of attractiveness is mainly the country's "quality of life, telecommunications infrastructure and the level of local labor skills…" In addition to these, a growing number of companies regard Greece's performance in sustainable development and the country's policy approach to climate change, and a steady socio-political environment as positive considerations. 
The survey further states that "Despite a slight decline in Greece's investment dynamic, level of willingness to invest in the near future remains the highest in Europe… as is optimism about the country's potential". The report reveals that compared to countries such as Belgium, France, and Portugal, investors are more willing to invest in Greece. 
Another point worth a closer look is how the Greece government has been managing the COVID-19 effects within the country. The EY Survey reveals that in response to the pandemic, the investment community rates 
the country's success in addressing the public healthcare crisis as 77%, 

the speed of digitalization of the Greek State as 73%, and 

the weight and impact of the Greek stimulus package as 72%.
Furthermore, 50% of foreign investors stated that they have not changed their investment plans towards Greece in spite of the pandemic. The remaining 28% stated that they paused their plans temporarily, 4% stated a decrease, and 3% stated an increase in their planned investment, and 6% stated their cancellation of all plans. 
Considering the positive atmosphere in Greece in terms of both its economy and socio-political environment before and even after the pandemic, it is understandable why investors still have their eyes on the country. 
Greece Golden Visa Program 
The Procedure 
At first, you have to meet the following requirements to be able to apply for the program:
Being a non-EU citizen

Being at least 18 years of age

Having a clean criminal record

Having medical insurance for yourself and your family

Being of good character
To obtain Greece Golden Visa, you can make different types of investments such as:
Buying a property with a minimum investment amount of € 250,000

Ten years of a lease agreement signed for hotel accommodations or furnished tourist residences in integrated tourist resorts

Investing €400,000 for Greek government bonds, kept for three years

Investing €400,000 for bonds or shares of real estate investment companies

Capital investment of €400,000 in bonds and shares of a Greek company in the Greek Stock Market

Investing  €400,000 for shares and bonds of venture fund and private equity which have headquarters in Greece

Investment of €400,000 in bank deposits

Investment of €800,000 in corporate or government bonds

Investment of €400,000 in stakes of Greek mutual fund investing only in the Greek estate market

Acquisition of stakes with minimum worth of €400,000  of an alternative investment fund that invests in the Greek real estate market.
In addition to the investment cost, there are a few more fees to pay such as: at the initial application and each renewal, €2000. Besides that, each family member older than 21 must pay €500, and for under 21, it is €150. 
How to Obtain The Greece Golden Visa
Step 1
The first step is determining the investment criteria and selecting the property which you prefer to invest in. At this point, you may visit the property if you wish. After this, you need to reserve the property by transferring a fee of reservation and signing the reservation agreement. 
Experience the Insider community that takes your international lifestyle to the next level. Download your FREE guide
"18 Steps to Implementing Your Plan B" instantly!
Step 2
The second step includes the legal procedures such as obtaining a Greek Non-Resident Tax number and opening a Greek bank account. Alternatively, you can give a power of attorney to someone to take these steps on your behalf.
Step 3
There is a step of executing the 'Legal Due Diligence' of the property by a lawyer on your behalf. After this, you'll need to acquire the promissory sale and purchase agreement and the execution of a public deed.
Step 4
At this step, you have to prepare all the required documents regarding the Golden Visa application. It might be a good idea to hire a lawyer to not suffer from any inconvenience in the future.
Step 5
Now you need to submit all the biometric data to the relevant Greek authorities.
Step 6
At this step, the authorities review your application, then it will be approved, and then the Golden Visa Residence Card will be issued for you. 
You can apply to renew your Golden Visa residence card every five years to make it easy to access the permanent residence.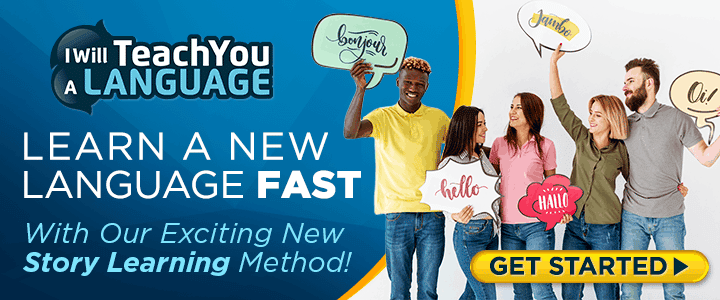 Benefits of the Greece Golden Visa Program
Requiring a minimum investment amount of €250,000, Greece Golden Visa has the lowest investment threshold throughout Europe. In addition to this, Greece has been a part of the European Union (EU) since 1981, and the Schengen area since 2000, making it easier to travel in the EU countries.
Another important benefit of this program is that it carries the Double Taxation Agreement (DTA). The Double Taxation Agreement basically prevents you from paying taxes on the same income in both countries. So, the Greek Double Taxation Agreement also states that the income you gain outside of Greece is not subject to taxation. This means that you can conduct as many businesses as you can, and you will not pay taxes for the incomes gained from them unless they are conducted in Greece. On the other hand, if you wish to become a citizen of the country, you have to be a tax resident and pay taxes in the country. It would be best to consult a lawyer for the specifics. 
In addition to the benefits of DTA, there has been a recent development of income taxes for foreign retirees. According to a local Greek news site, the Ministry of Finance announced a law that will implement a flat income tax rate of 7% for foreign retirees. It states that "As soon as a foreign pensioner's application is approved, the sum of their income obtained abroad will be taxed at a flat rate of just 7% for the next 10 years… What this means in practice is that for a period of 10 years any retirees coming over to Greece as new tax residents with revenues abroad via pensions, business activities, or various investments will pay a very low tax." As a result, Greece's recent tax regulation would be a good incentive for retirees who plan to invest abroad. 
There is a relatively low cost of living in Greece, and it has beautiful cultural heritages worth seeing from its great history. That's why it attracts so many tourists, especially its capital Athens with its museums, enchanting historical artifacts and great cities for social activities. However, the Golden Visa program does not require you to stay in Greece. You can still maintain your old lifestyle while gaining profits from your investment, or you can travel to other countries with your family. 
According to data taken from the Bank of Greece, the receipt by the purpose of travel for leisure in 2019 showed an amount of €15.878,9 million. It is clear from this amount that people choose Greece for touristic purposes as well. 
I hope you enjoyed reading this article: Greece Golden Visa. 

Like Our Articles?
Then make sure to check out our Bookstore... we have titles packed full of premium offshore intel. Instant Download - Print off for your private library before the government demands we take these down!