Greece
A hotspot for holiday-making travelers the world over, Greece is regarded as one of the most beautiful countries on the planet. With a rustic and delicious cuisine, internationally-renowned island-hopping, and a history that spans nearly the entirety of recorded humanity, there is something for everyone in this great Southern European nation.
The capital city of Athens is the most visited location in the country. It is home to the famed Acropolis, Parthenon, Temple of Hephaestus, and Theater of Dionysus landmarks. 450 kilometers to the north is Mount Olympus, and a five-hour trip south will get you to the island of Mykonos.
Handpicked Related Content: Winds of Change: Yachting Tourism in Greece
Top Locations for Expats in Greece
Athens: Unbeatable when it comes to history. The cultural center of the country.
Mykonos: One of the most famous of the Greek islands. Mykonos is a bit more swanky than some of the other more rustic islands.
Crete: A large island in the southernmost territory of Greece. Considered to have perhaps the best food in the country.
Handpicked Related Content: Where are Expats Living in Greece?
Climate and Landscape
One of the main draws of Greece for expats is the gorgeous landscape and paradise-esque climate. Situated on both the Aegean and Mediterranean Seas, Greece's shape and many islands grant it the award of the 11th-longest coastline in the world. The landscape ranges from temperate, idyllic mountains (the most mountainous nation in Europe) to postcard coastlines and paradise islands. In the country's higher elevation locations, snowfall is not uncommon, with some regions having consistently white winters.
Average annual temperatures in Athens, however, range from 50°F (January) to 85°F (July/August).
Golden Visa
In recent years, Greece has become one of the darlings of the international investment scene. Post-2010, in attempts to recover from the country's financial crisis, Greece introduced a Golden Visa program for foreign investors, as an incentive to inject money into the economy. Similar to those of Portugal and Spain (though many would say Greece's is the best value), Greece's Golden Visa program awards fast-tracked residency in the country in exchange for financial investment.
With the Golden Visa, investors receive a 5-year residency permit to live abroad in the country. The permit is renewable continuously for 5-year increments, so long as the investment requirements are still met. The investor's spouse and child dependents under 21 years of age are also included in the residency program for the same investment.
Compared to all other EU Golden Visas, Greece's program is the least expensive, requiring only a €250,000 investment into real estate. Additionally, there are no in-country living requirements to maintain the visa, meaning you can travel in and out of the country freely.
Handpicked Related Content: Getting Residency In Greece
Working Abroad in Greece
If you are interested in traveling to Greece beyond the standard 90-day tourist visa and would like to seek employment in the country, you'll need a work permit.
To receive a permit, you will need to find a Greek employer first. They will sponsor you and apply for the permit on your behalf to the Ministry of Labor. Applicants cannot begin working abroad in Greece until they receive the permit.
Experience the Insider community that takes your international lifestyle to the next level. Download your FREE guide
"18 Steps to Implementing Your Plan B" instantly!
Generally, these permits are valid for one year, but are renewable upon company approval and continuation of employment.
In addition to an employment contract and sponsorship by your future Greek employer, the following documents are needed to apply for your residence and work visa:
Valid passport and two photocopies
Two additional passport-style photos
Housing contract (proof of accommodations)
Proof of medical insurance (international, travel, or local Greek)
Health Certificate, plus proof of no major communicable diseases
Bank statements
Processing fees
Handpicked Related Content: Eat, Pray, Cure: Greece Develops New Forms of Tourism
Retiring in Greece
While Greece doesn't offer a specific retirement visa with financial perks for expats, it does encourage foreigners to retire abroad in the country with an easy-to-obtain residency permit.
Realizing your overseas retirement dreams in Greece can be done as long as you prove that you have enough international income (coming from outside of Greece) to support yourself. This can be through pensions, remote work, 401ks, real estate, or any other forms of investment. To qualify, you'll need to prove that you have access to a monthly income of at least €2,000. This equates to about $2,350 USD (around $28,200 per year).
Cost of Living
Good news for those considering a move abroad to Greece, the country has an average cost of living considerably lower than in the United States (Numbeo). Consumer prices, rent, and restaurant/groceries range between 17%-70% less expensive than in the U.S.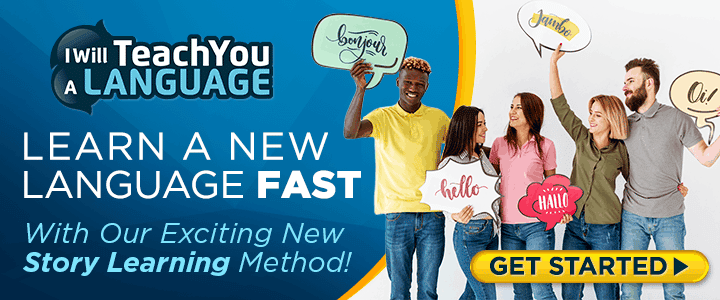 Average Prices in Greece
Meal for two at a mid-range restaurant: $35 USD
1 Liter of milk: $1.39 USD
Dozen eggs: $3.29 USD
Basic monthly utilities (85m2 apartment): $171 USD
Monthly rent (1-bedroom apartment, city center): $313 USD

Outside city center: $273 USD

Price to purchase, per square meter (city center): $1,663 USD

Outside city center: $1,385 USD
Safety
Despite Greece's relative proximity to Turkey, Libya, and Syria, the country is still considered safe for tourists. According to the Global Peace Index, Greece ranks 73rd out of 163 countries in safety. Domestically, the country scored very well, receiving great marks in the categories of Homicide, Violent Crime, Political Instability, Political Terror, Deaths from Internal Conflict, Weapons Exports, and Deaths from External Conflict.
While Greece didn't raise any true red flags in the report, it did show moderate concern in the categories of Access to Weapons, Violent Demonstrations, Terrorism Impact, and Neighboring Country Relations. As with any country, there are safe areas and dangerous areas. It's always important to do your research, stay on top of the geopolitical climate, and be mindful of your surroundings when traveling anywhere – home or abroad!
I found this great podcast by The Expat Money Show –  Laszlo Kiss on the best European Passports
Country Data
Capital City: Athens
Official Language: Greek
Government Structure: Unitary Parliamentary Republic
Population: 11,183,716
GDP (nominal)

Total: $204 billion
Per Capita: $27,775

Currency: Euro
Unemployment: 21% (2017)
Average Gross Salary: €9,303
Main Industries: shipping, tourism, food and tobacco processing, textiles, chemicals, metal products, mining, petroleum
I hope you got value from this article on Greece. If you are looking at moving overseas, please contact our office HERE.

Like Our Articles?
Then make sure to check out our Bookstore... we have titles packed full of premium offshore intel. Instant Download - Print off for your private library before the government demands we take these down!