Get Paid to Travel the World at Your Leisure
If you've ever dreamed of traveling around the world … getting to visit all the greatest cities and sights of our time … and with plenty of funding to get you from one destination to the next … then there's something you should know.
There's a simple way to do all that.
Not only is it a way to pursue your dream to see the world, but it also gives you complete freedom.
In your case, that might mean freedom from financial worries.
Or it could mean freedom from the "daily grind," especially if you're tired of blaring alarm clocks, rush-hour traffic, and a boss looking over your shoulder.
This is how you'll break free from it all.
Plus, it's a way to win respect and admiration. There's a curious element of prestige for people who do this. Perhaps because so many people want to do this, but few will ever actually try.
This is also a satisfying way to put extra cash in your bank account. But at the same time, it makes it possible for you to get out, see the world, and do things you've always dreamed of.
Perhaps that means exploring vineyards in Mendoza and sipping the full-bodied plum of a Malbec … kayaking past green meadows along the coast of Fjord Norway … or savoring an organic chicken enchilada near the Plaza in Santa Fe. All for free, or deeply discounted. And as a result of touring these places, you could easily make a few hundred (or a few thousand) bucks.
The money-making, "tour the world on a dime" opportunity I'm talking about is travel writing. And, the good news is that breaking in is easier than you might think (I'll tell you why in a minute).
But first, consider that people have always been eager to read about the world at large. Just look at the number of travel-related publications in the U.S. alone— 15 major magazines in circulation, plus hundreds of other magazines with travel features, along with thousands of websites that publish regular travel content.
It's safe to say, demand is huge. And, anybody—no matter what your background—can quickly learn the tricks of the trade…
Experience the Insider community that takes your international lifestyle to the next level. Download your FREE guide
"18 Steps to Implementing Your Plan B" instantly!
You see, you don't need a fancy degree to be a travel writer. Nor do you need years of training before you can get published in a major magazine.
All you really need is a reliable computer, a good Internet connection, and a desire to travel. By that, I mean a willingness to trek to new places, meet new people, and open your senses to the world around you.
You also need the desire to succeed.
Jeanine Buckley wanted a career that involved dealing with other cultures. After going into international marketing consulting, she realized she didn't have as much time to travel as she wanted. She set her sights on being a travel writer instead and dove in. Soon, she was hooked on the free travel perks. Not long after starting, she took a trip to Maine as a working travel writer. She remembers feasting on complimentary chilled lobster salad with fresh avocado and then returning to her ocean-view, Jacuzzi-tub room to write her articles.
Mark Andrews earned $1,030 and a free trip to Japan for his two-page story and 11 photographs in an Asian in-flight magazine. "I was happy with the money," he said, "… but even happier with the free trip – a guided winter walk along Japan's Nakasendo Way."
Roy Stevenson, who writes about food, beer, and wine around the world, said his favorite thing about being a travel writer is "Undoubtedly the travel…and visiting places that many people never get to see in their lifetime. Getting comp accommodations, meals, entry into tourist attractions and events are great. I never have to wait in line with the other tourists — press are always allowed immediate entry into tourist attractions. It's nice to get checks in the mail for writing about places that I enjoyed visiting and sharing my experiences with other people."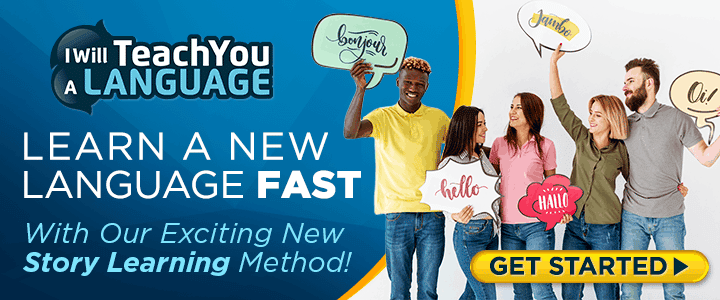 One question I get asked a lot as Director of Great Escape Publishing is, "What should I write about?"
To be honest, you can write about anything.
But I usually recommend starting with what's going on in your own hometown. Think about it. Your town is a destination for somebody, and even locals enjoy reading about the best restaurants in town or upcoming festivals in their area.
But I'm not suggesting you only write about food and festivals.
The travel writing industry goes much deeper than that.
Take Melissa Broughton, for example. She enjoys high-end spa treatments, so it made sense for her to write about them (and make money by getting pampered). Plenty of travel publications are happy to feature articles on spa reviews and spa treatments, whether you review spas in your hometown or across the world.
Or Birgit B., who writes about her hometown of Kimberley, Australia. Birgit's love of travel led her to the Kimberley region of Australia, where she eventually immigrated. Now she spends her time writing about things to do in Kimberley. Not only are her "research" trips (camping trips) all tax-deductible, but she averages over $8,000 a month and writes only six months of the year.
Travel writer Lucy Brown recommends starting with what you love. She fell in love with Guatemala after moving there to study Spanish. Then she got her start in travel writing by penning stories and taking photographs of local towns, from festivals to markets and street food.
So if you love boating on the river near where you live, write about it. If your goal is to visit every major league baseball stadium in the U.S., there's a travel article there, too.
The truth is, no matter where you look, there are countless possible topics for travel articles. You're limited only by your imagination!
The writers I mentioned above are making a healthy income with their travel stories. What's more, they get to visit places and do things for free, or at a steep discount. You can do it, too.
Travel writing works well if you're looking for a nice part-time, side gig to fund your wanderlust. Or, you can pursue travel writing full-time and travel the world every day of the year. Jason Gaspero has been traveling and writing about it full-time since 2001. Right now, he calls Thailand home. But he's also lived in Honolulu, Dublin, and Cambodia, among others.
But if you enjoy adventuring to new places, here are four more reasons travel writing is the ideal lifestyle for you … and they have nothing to do with money.
1. It Will Expand Your Horizons
Not only does being a travel writer make it possible to visit other cities and countries, it also teaches you to look for things you might not normally notice. Instead of heading straight to common tourist destinations, you'll develop an eye for places with something unique to offer. You'll find it easier to directly interact with locals because being a travel writer opens an instant dialogue. You're more likely to make international friends, note unusual customs, and take part in out-of-the-ordinary activities — like canoeing down the River Seine in Paris or reflecting at the Meji Shrine in Tokyo's Yoyogi Park. In short, you'll be more well-informed and sophisticated about the world.
2. You Get To Spend Time Doing Something You're Passionate About
In 2012, a survey by Right Management found that 85% of employees planned to look for a new job. That means a lot of people aren't happy with their current lot in life and want something more meaningful. Birgit B., mentioned above, was one of them. She didn't want to be stuck in a 9-to-5 job that she hated. She wanted to do something that made her happily jump out of bed each morning. For a travel writer, adventure is always around the corner. All you have to do is open your mind and say "yes" to living a full and exciting life.
3. You'll Experience Incredible Satisfaction And Pride Each Time You See Your Byline In A Travel Publication
Imagine the admiration of your friends and family when you hold up a well-known travel publication with an article you authored. Not only does it make you look like an expert authority, but every published piece becomes a stepping stone in your portfolio that can lead you to bigger, higher paying projects, and new, thrilling destinations.
4. Life As A Travel Writer Is A Blast
Steenie Harvey, a well-known travel writer for International Living, gets paid to travel the world on a regular basis. Her adventures reflect the thrill that comes with travel writing. Steenie has sampled puffin in Iceland … gone white-water rafting in Thailand … and trekked through Malaysian jungles. But she's also breakfasted on fresh apricots and buttery croissants near the golden beaches of Corsica … watched bats flutter through the night trees in the balmy warmth of Palawan Island in the Philippines … and listened to monkeys chatter in the cashew trees of the jungles in southern India.
And, on top of all of these great reasons to get started with travel writing, the extra paychecks and perks that come with it aren't bad either.
You can make money selling your travel articles to the scores of hungry publications out there, or you can save money (but still see the world) by getting all your travel "comped." Let me explain.
Melissa Broughton — the spa travel writer I mentioned above — gets paid to write articles about her experience in high-end spas. But along with earning a fee, the spa treatments she writes about are complimentary, and tend to be the best, longest, and most expensive on the spa menu (normally costing $300 or more, but free for Melissa).
On top of that, many of the spas at the resorts she visits are connected to hotels. The PR managers of the properties want her to get the "full" experience of their accommodations so she can write a more thorough spa review. So she often gets one or two free nights' stay in the hotel.
You don't have to be wealthy to travel the world and enjoy luxury perks. All you need is a basic knowledge in travel writing, and you can either tour the world for pennies, or earn a nice living as you go. You can do it in your spare time, as a part-time opportunity, or full-time. And remember, you don't need any experience to get started.
If you dream of living overseas or traveling to unique destinations around the world, travel writing is one of the best ways you'll find to fund your new life. I invite you to jump in, no matter where you live or where you are in life.
Here is an amazing podcast from The Expat Money Show.  Nora Dunn how to pay for nothing – is a world traveller and tells her story on how to travel for less.  You'll love this Episode!
In Episode 033 of the Expat Money Show, Mikkel Thorup interviewed Tim Leffel, who talks about what he has learned in his 3 decades as a Travel Writer.  Some really great information in this 60 minute interview, Enjoy!
I hope you enjoyed reading: Get Paid to Travel the World at Your Leisure. If you have any questions, please contact our office HERE.
I've included some great articles for you to read, enjoy!
Enjoy these articles by Escape Artist.
4 Tips on How to Freelance While Traveling the World
5 Tips on How to Write About Your Journey
Places to Check Out for Your Next Travel Adventure
Investing in Real Estate While Traveling Around the World 
How to Stay Productive When Freelancing Abroad 

Like Our Articles?
Then make sure to check out our Bookstore... we have titles packed full of premium offshore intel. Instant Download - Print off for your private library before the government demands we take these down!