Extraordinary Family Travel Adventures: The Bike Ride
If you're a real biking enthusiast, you probably know that there's nothing like going on a bike ride with your family. First of all, it's a great opportunity to spend more time with your children. Children today, especially teenagers, tend to spend too much time in their rooms and rarely spend any quality time with their parents. A family bike ride, however, might be something they would be excited about. Besides that, taking your children on a family bike ride is a great way to help them stay in shape. According to the Australian Guidelines for Health, young children should engage in at least one hour of vigorous physical activity every day, but it has been noted that 80% of children in Australia aren't meeting these requirements. A family bike ride might be a perfect way to get your child excited about biking. If you decide to take your family for a bike ride, there are a couple of things you should keep in mind.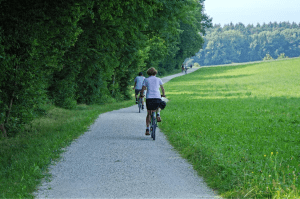 Ride as a Team
When riding together with your family, it's important to let your children dictate the pace. They can pedal quickly when they're feeling strong, and once they get tired, you should let them ease back and enjoy the ride. It's up to you to make your children feel like they're a part of the team by adjusting the pace according to them. This is also something that will motivate them to try even harder. When they sense that you are going to slow down, your children are more likely to try harder to make the whole team reach the goal faster. Of course, this will make them use more energy and thus improve their fitness. Not only that, but working hard together towards one goal will prepare them for other situations in school, and later in adult life.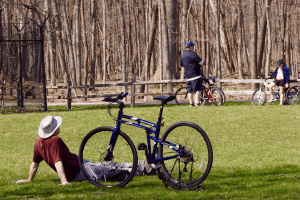 Take a Lot of Breaks
Another thing is certain, a lot of riding can be really tiring for children. It's recommended to take a short break every half hour, giving your children a chance to get some rest and have a snack. It's also a good idea to take these short breaks at some beautiful location, so that the children can enjoy the landscape. You can even bring paper and colored pencils and have them draw the things they see. These little pieces of art might later become a real treasure for your family. Make sure you bring a camera as well, so that you can capture all of the beautiful moments you and your family will have. Don't be afraid to give the camera to your children, since their perspective is always unique and a little bit different from our own.
Start Small
If this is your first time touring with your children, it's recommended that you start with some easy trips. Of course, there's no need to fly to Japan in order to take on a 4000 km road. Instead, you can choose a campsite 25 km away from your home and ride there with your children. If you don't feel like lugging the camping equipment, you can arrange with your spouse or a friend to meet you there and bring a tent and other supplies. You can also sleep over at a friend's house and continue with your journey the next morning. Parents who take many family bike rides say that staying overnight gives children the sensation of being on a real journey and not just a simple ride. Take a few two-day trips at first, and later you can branch out into week-long tours.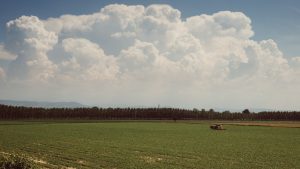 Choose Your Roads Wisely
Since you're riding with your children, it's very important to stick to quiet roads as much as possible. Safety has to be the number-one issue on any family bike rides. As you start, you should try to stick to the roads that you know well. Make sure drivers are used to seeing bikes on those particular roads, and find out if the roads have turns in them with limited visibility. Once your children get more comfortable on their bikes, you can start thinking about some of the most exciting biking trips out there. If you live in Australia, there are many destinations you can opt for. For example, Great Ocean Road is something you can never go wrong with. It's one of the most scenic roads in the country that's quite suitable for family bike rides. Rottnest Island and Maria Island are also great destinations that you can opt for.
Bring Necessary Equipment
It's also important to have in mind that you'll have to take some extra equipment with you when taking a family bike ride. First of all, you have to make sure your bikes are set and ready to go. It's always a good idea to have them checked out by a mechanic. If you think the ride will be too difficult for your children, you might also want to consider buying them electric bikes. With electric bikes, your children will be able to face even more difficult roads. There are also small radios you can hang from the seat of your bike. Make sure you get one of these if you want your kids to be able to listen to music on your family bike trip.
Having a first aid kit with you is an absolute must. You can check out some instructional videos to learn how to use one properly (make sure you watch them with your kids).
Taking a family bike ride is a great idea as long as you have the whole trip planned. Just make sure you start small and gradually move to more difficult terrain. Bike rides like this are a perfect way to get your children moving and excited about spending quality time with family.
I hope you got value from reading this article: Extraordinary Family Travel Adventures: The Bike Ride. If you would like information regarding moving overseas, please contact our office HERE. I think you will also love these additional articles:
Experience the Insider community that takes your international lifestyle to the next level. Download your FREE guide
"18 Steps to Implementing Your Plan B" instantly!
Can't-Miss Destinations When Planning a Family Trip (part 2)
Nicaragua: Another World Within Our Own… Part 2
Five of the Healthiest Big Cities in the World
Ranking the Best Countries for Raising Kids

Like Our Articles?
Then make sure to check out our Bookstore... we have titles packed full of premium offshore intel. Instant Download - Print off for your private library before the government demands we take these down!