Nicaragua: Another World Within Our Own… Part 2
This is part 2 of a story featured last week in my e-letter.   Click here if you missed Part 1! It a consolidation of an article detailing the Cobb family's Nicaragua adventure along the Rio Coco and the Honduran border for 7 days in 2003. This Nicaragua, the one described in the article below, is probably the image many people have when they picture the country – poor, underdeveloped, and in need of aid.  This vision is what inspires NGOs and mission groups to come to the Nicaragua to help. The need is real, very real. Let me assure you.
However, this is like seeing Nicaragua through a straw. It is only a glimpse of a complex country with many, many facets, some of which are dynamic and exciting like the strong year over year growth of the economy and an emerging middle class. In upcoming articles, I will share a multitude of success stories of the country and ways you can participate in the economic growth.     
If you are an accredited investor, and want a sneak preview of an opportunity to own a fixed return bond for infrastructure, let me know.  But first, a glimpse at one way people live in Nicaragua, off the beaten path in the middle of the jungle.
For the Cobb family part, Amanda, Carol, and I spent some time giving away pencils, crayons, markers, notebooks, and other school supplies. Then we joined a game of Frisbee, started by our fellow travelers, with some of the kids. Not sure if they had ever seen a Frisbee before, but they quickly got the hang of it.
Carol was asked to bring a Polaroid camera, and it was the hit of the week as people young and old lined up for a photo of themselves, families, and kids. Imagine this. That Polaroid picture would possibly be the only photo that family will ever have of themselves. Running out of film with 10s of families still wanting their pictures taken was heartbreaking.
Despite the fun, the reality is that conditions in general were heartbreaking. Signs of malnutrition were everywhere. Some of the children had distended bellies and many were infected with tapeworms. These and other parasites run rampant in the communities. But conditions are to some degree of their own making, or lack of unmaking. There are incredible educational outreach programs delivered by the OAS and MINSA.   These programs educate the communities about the need to keep the animal waste out of the homes and off the feet of the children. Simple canals dug around each home would lessen significantly the amount of mud tracked into the homes, bringing parasites with it. Yet few are doing this.
The reasons these issues persist despite educational programs is that superstition prevails and trumps logic and educational efforts. The vomiting of worms by children is seen as a cleansing of the soul and the release of evil spirits. It's hard to educate deep-seated beliefs away, especially if preserving the "native culture" is a priority. You can't simply have it both ways.
Another issue that struck me, an outsider, is why no one there is tapping into the incredible natural resources of the area. The people along the river live a subsistence lifestyle. They grow and find just enough to get by, day by day. Yet there are incredible waterfalls everywhere that could be harnessed for energy. Each family, usually the women and children, grinds their own corn and rice by hand daily in the wooden bowls, about a foot in diameter. There's no efficiency at all. A water mill could do the same work for the whole community in much less time, freeing many more people up for other productive activities like growing more crops and producing a surplus. It's a different attitude about life, but one that makes living precarious, more precarious than it needs to be. I may never understand and I'm beginning to accept that.
We pushed off from Yakal Panini mid-afternoon to arrive at our next stop, the village of Amak, before dark.   The sun in the tropics is basically 12 hours up and 12 hours down, with little or no dusk. Within 30 minutes of the sunset, it is pitch black. It was wise to be off the river and the rapids along the way before the light faded.
We arrived in Amak, which according to our plan was scheduled to be a one-night stop before heading on downriver to the village of Raiti for 2 more nights. Because of circumstances not explained at the time, Amak became home base for 3 nights. More on that later. But in short, the provisions for our group had been stocked ahead of time in each of the communities in which we were to stay. When our plans changed, the 1 night provisions in Amak began to run low. Our staple for the next 3 days became rice and beans for every meal, with the chicken getting used up on day 2. In reality, we all felt appreciative to have anything to eat, surrounded by so many who had far, far less. Gratitude lessons up close, personal, and in spades.
The following day, still on track to get in as many medical surveys completed as possible, we made a day trip further down the river to the village of San Juan de Bocay to visit another health office and a women's micro industry facility. The day after that, we visited a technical school set up by the OAS to train students in agriculture and small business skills. Both efforts are in the right direction, but when you see the incredible gap between what is happening and what is needed, you quickly recognize the scope of the challenge.
Over our 3 days in Amak and our day trips downstream, e continued to give away our school supplies and take Polaroids, while others in the group gave away toys and candy. One of the nurses brought a big bag of toothbrushes and toothpaste. He gave away over 500 of these along the way. It was fun to watch Dr. Ross go through the educational process of showing the kids how to brush their teeth, with our translator repeating everything in Spanish and the kids going through the motions. But the key point here is that if you've never seen a toothbrush, you have no idea what it is or how to use it. Even the basics of the basics must be taught, as I was shown later in the trip.
Experience the Insider community that takes your international lifestyle to the next level. Download your FREE guide
"18 Steps to Implementing Your Plan B" instantly!
One night, back in Amak, the community put on a show of local dance and culture. Amanda decided to go behind the curtain and become part of the performance. Next thing we know, out she comes with the dance troop. Everyone enjoyed the evening. In the morning, one of the women brought a dress and blouse made of tree bark for Amanda. Tree bark! The Chief's wife had stayed up late that night stitching it together. Really a piece of artwork. Amanda loved it and wore it the next night and gave a show of her own. We invited the musicians back up to play and we threw a party for the community. People danced and sang and we took 5 or 6 rolls of family Polaroid pics before the film ran out.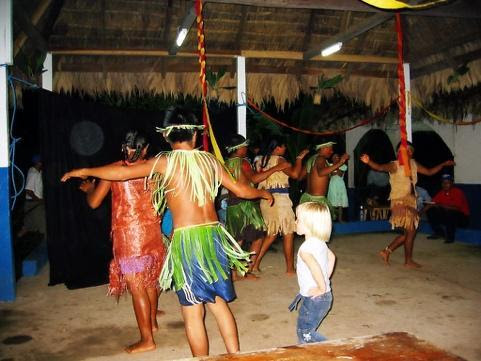 There were a few enterprising individuals who approached the group about selling produce in Managua. One of them, the chief, actually came back with us to Managua to make some contacts. He is also the person who I purchased my bow and arrow from. He gave me lessons one morning for about half an hour, including the sounds to go along with shooting fish in the river. I would starve if I had to catch my food this way. In the jungle, I lacked even the basic skills to survive. Who cares about knowing how to brush your teeth?
The trip out of the region was a very long, 15-hour day that started off with 6 hours of boat ride. We were traveling upstream on a new river, the Bocay, through even more uninhabited land than before. We had to exit the boat twice to ford rapids while our crew rode through them for an exciting thrill. The second ford included a 20-minute hike up a muddy hill to a muddy path, through the front yard of several homes, and back down to the river through cocoa (chocolate) fields.
We continued upriver for another 3 hours seeing howler monkeys, crocodiles, black eagles, and all kinds of other waterfowl. Gradually we began to notice more signs of human life, and eventually we reached the town of San Jose de Bocay where our OAS drivers met us for 5 hours of the worst, rockiest, rut-filled, looks like you're driving on a billy goat trail, road I've ever been on. We did pass through some of the most beautiful coffee growing areas of the country and were treated to some spectacular waterfalls along the way. We paused for gas in Matagalpa, where a junk food dinner was awesome and much needed. By 9:00 P.M. we were home at last. The first warm shower in a week. Oh, the joy of the little things we take for granted.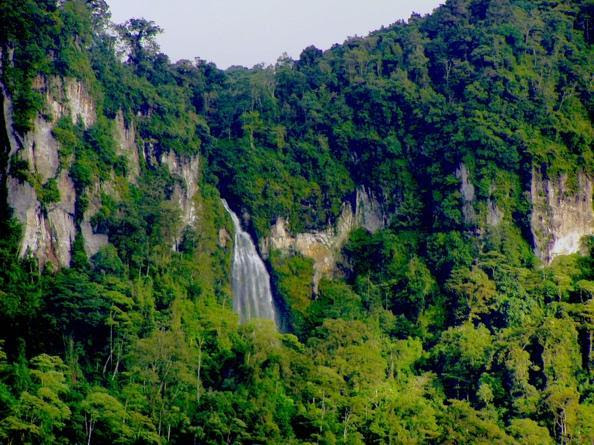 After arriving home, I began to read stories in the newspaper about a mysterious "disease" along the Rio Coco. Actually centered in the community of Raiti where we were scheduled to spend 2 nights much further down the river. Apparently people in the village were having spontaneous crazy spells and group hysteria. MINSA sent group psychology experts who spent a month trying to get a handle on it.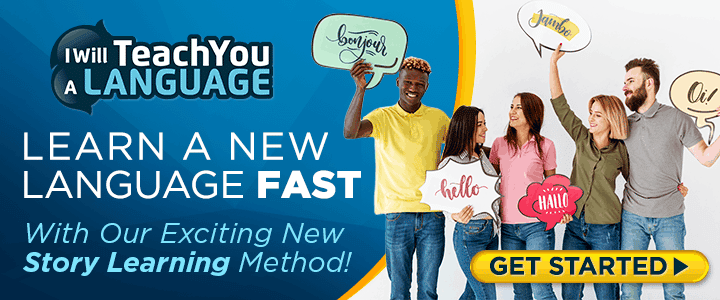 In the end, they called in a "curandera" from the Atlantic Coast to take care of things. Porcelana Sandino is a witch doctor and, in a matter of 3 days, she had the problem solved and life in the community went back to normal. It's a different world up there, and the people live by a totally different set of values. Just one more example to drive that point home to me. If the witch doctor could figure out how to get rid of the worms and parasites, that would be good too.
Five days after returning home, we enjoyed a wonderful Thanksgiving meal at the home of some good friends. After a week on the Rio Coco, we knew we had much to be thankful for. This country really is making great strides to pull itself back together after the civil war of the 80s. Things that need to happen are happening. The transformation is occurring, but there is just so much to do.
In the moments of extreme challenge, I try and step back and think about what our project, Gran Pacifica, means to and for this country. I can see what it does for people now and what it will do for the lives of people for many generations to come. This is there I find the strength to persevere and push ahead, knowing that each of us does make a difference when we set our minds to it and see the process through.
Again, in future articles, we'll cover the 13 years since 2004. We'll explore opportunities in the country and see why savvy individuals are taking a closer look. If you want to download the free Nicaragua Country Handbook to begin your examination, click here. Until next time, all the best.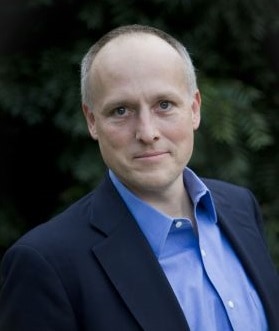 Michael K. Cobb is the CEO and co-founder of ECI Developments which has properties throughout Latin America. He speaks all over the world on international real estate and is a board member of the National Association of Realtors.


Like Our Articles?
Then make sure to check out our Bookstore... we have titles packed full of premium offshore intel. Instant Download - Print off for your private library before the government demands we take these down!