Nepal is a beautiful country that offers many trekking destinations. It is a multicultural country and is occupied by many different people who have their own unique ethnic identities. From the alien-looking rock formations at Mustang to the world's tallest mountain peak, Everest, Nepal does not lack when it comes to natural wonders. That is why thousands of visitors from all over the world visit Nepal every year. Many prefer cultural tours of Nepal's historic and religious sites, while many others prefer adventurous treks and activities in the Himalayas.
Trekking in Nepal is among the most famous and sought-after activities to do in the country. It is the country where Lord Gautama Buddha was born and where the natural Himalayan tapestries are nothing short of heaven-like. In order to experience the Himalayan beauty of Nepal, trekking enthusiasts from around the globe are found visiting the country every peak season.
The trekking trails of Nepal can be somewhat compared to that of the Inca Trail in Peru. While difficult and strenuous trekking trails exist, Nepal also has a wide variety of easier trekking routes that are suitable to be done by people of all demographics, age, and experience. Even if you are elderly, you can still enjoy a trek without going through problems. In this article, we are going to be discussing how elderly people can prepare for the Everest Base Camp Trek – the most famous and beautiful trekking journey not only in Nepal, but around the world.
Exercise
One of the key features of the base camp journey is the long hours of hiking through trans-Himalayan terrain per day. The journey starts from Kathmandu (Nepal's capital) with a flight to Lukla in the Khumbu region. From Lukla, it is a gradual hike that increases in altitude and finally concluding at the base camp of the world's highest mountain peak.
Most elderly people are not able to do long hours (six to seven hours) of trekking, especially at a terrain that is uneven and going uphill. However, preparing the body before the trip can help immensely. Regularly doing simple cardio exercises can truly help the body adapt to the demands of the journey. When you visit Nepal's Himalayan villages, you can find many elderly people involved in providing porter services. They carry large weights (as much as 25kg at a time) uphill for trekkers.
Even simple daily exercise routines of walking can help the body prepare for the journey. Although the landscape of the base camp trek is mostly categorized as "Himalayan," the trekking route – for a majority of the part – is flat and even. The route only slants uphill/downhill and involves crossing glacial rivers every now and then. Thus, even elderly people can easily do the trek if they prepare their body by doing exercises prior to the trip.
Healthy Eating
The base camp journey is a tiring escapade, no doubt about it. You need energy to be able to continue the trip. Developing healthy eating habits not only helps with the base camp journey, but also with the overall aspect of life in general. Likewise, it is important to eat healthy during the trip as well, in order to maintain a good health condition. Elderly men are more prone to getting high altitude mountain sickness than others. In order to avoid this, eating appropriately and staying hydrated is important.
Loss of appetite is one of the symptoms of altitude sickness. If you do not eat, you will have a harder time completing the journey. That is why eating full meals is a major factor of successfully reaching the base camp without problems, along with staying properly hydrated.
Rice is a staple food of Nepal. Everywhere you go, you will find rice on the menu, even in alienated villages that are situated at impossible altitudes away from any civilization. Thus, while trekking, you can fill yourself up with rice and complete the journey contently!
Acclimatizing
Experience the Insider community that takes your international lifestyle to the next level. Download your FREE guide
"18 Steps to Implementing Your Plan B" instantly!
Acclimatization is the process of letting your body adjust to high altitude conditions. It is very important to properly acclimatize while trekking, not just for the elderly but for trekkers of all ages. Without acclimatization, you are prone to getting mountain sick.
While elderly people can go about their trekking journey slower than other more-active trekkers, they still need to acclimatize. Villages like Namche Bazaar and Dingboche are great destinations to spend more than a day in while trekking. Elderly men can do the journey at their own comfortable pace as well. There is no need to rush the trip. In fact, rushing the journey can cause more harm than good. Doing the trip at your own leisurely pace is the best way to do the trek. That way, not only will you avoid the chance of getting Acute Mountain Sickness, but you can also enjoy the gorgeous Himalayan scenery at the same time.   

Always Keep Warm
The Himalayas need no explanation about how cold they can get. The rise in altitude corresponds to the drop in temperature. The base camp journey to Everest involves reaching an altitude of 5,364 meters. Needless to say, it gets very
cold, especially when the sun sets. That is why it is very important to keep adequately warm. Elderly men can carry hot water bags with them during trekking. At night when it gets cold, they can fill their water bags with hot water and have it close to them for comfort while sleeping.
"But how do you get hot water in the mountains?" you may ask. All of the guesthouses and lodges at all villages in the Khumbu provide have hot water (at various, relatively cheap prices). You need only ask, and hot water can be provided for you.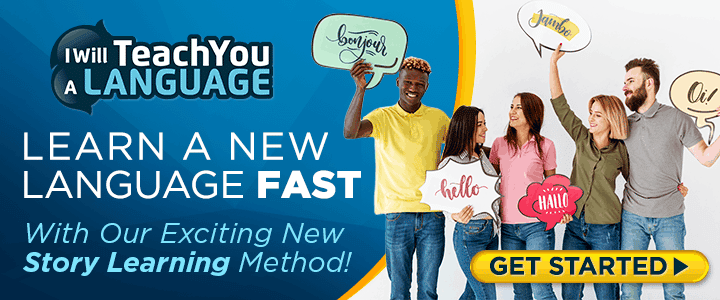 There are many more tips and ideas that can help elderly people with the base camp trek to Everest. But following these simple yet effective ideas guarantees a good trekking journey, especially for those who are older. Age should not stop you from enjoying what the world has to offer. Nepal is a unique country with some of the most mesmerizing and majestic mountain peaks. Trekking is a major activity that allows you to truly enjoy Nepal's many natural and cultural features. The country has so many short and long trekking journeys at various regions. Therefore, even if you are old, you can still enjoy Nepal's wild and amazing landscapes!


Like Our Articles?
Then make sure to check out our Bookstore... we have titles packed full of premium offshore intel. Instant Download - Print off for your private library before the government demands we take these down!