European Second Passport Programs
Here's what you need to know about the European second passport programs. If you're looking to upgrade your passport, and you have the cash, these European second passport programs are where you want to look.
I should start by noting that there are three reasons you should have a second passport.
Those from countries with weak passports want to upgrade their travel documents. These European second passport programs are the best for this purpose.

Buyers from the United States often want a second residency as a backup plan or so they can drop their US passport and stop paying tax to the United States on their worldwide income. European second passport programs can be used for this, as can lower-cost options such as

St. Lucia

($120,000) or

Panama

($20,000).  

In these horrific times with COVID-19, and the mess the USA is in, having a 2nd passport is probably the smartest move you can make.
So, here are the best European second passport programs.
The European Union offers something that very few countries offer: a powerful economy that is dependent on countries that share the same coin but different federal rules. Meaning that some countries might offer certain tax deals that others don't. So, if you're looking to escape the US IRS, consider your choice of European second passport programs carefully.
It is also vital to mention the great logistical point in which the European Union sits. They have great ports where goods are traded, factories with world presence, skilled and ambitious laborers, those are just some of the many incentives that help the European Union be the thriving economy that it currently is.
Here are some of the best Citizenship by Investment and Second Passport Programs that Europe has to offer:
Bulgaria
Bulgaria has one of the lowest personal and corporate tax rates in Europe at 10% and they have a 5% withholding dividend tax rate. In order to qualify for the Second Citizenship Program, you must prove that you have at least one million Euros in European Assets. The program does not cost one million Euros, but you must show that you have the capital.
Another way that you can obtain a second passport through investment is by investing in a Bulgarian government bond for a period of five years. To qualify for this program you must invest 1,000,000 BGN or $601,584 USD (depending on the exchange rate – as of October 6, 2020) in government bonds. The interest you generate for government bonds in Bulgaria is close to 2%.
This 2% interest goes directly to the government, at the end of the 5 years you get your investment back. This whole process takes approximately 14 months. The structure of bonds in Bulgaria is fairly similar to the one in the United States, with the exception that the Bulgarian government collects the interest after the 5 year period is over.
Fyi… St. Lucia's bond program was modelled after Bulgaria's program at half the cost (for a lesser passport).
Malta
In order to qualify for the citizenship by Investment program in Malta, you must invest in the following three options: The social and national development fund, real estate properties, or financial instruments approved by the government (usually government bonds).
Social and National Development Fund: Applicants must make a minimum contribution of EUR 650,000 to a government projects that support the developmental growth of the island, in addition to a contribution of 25,000 euros for the spouse and for each minor child if applicable, and a contribution of 50,000 euros for each dependent child between 18 and 26 years of age, as well as for each dependent parent over 55 years of age.
Experience the Insider community that takes your international lifestyle to the next level. Download your FREE guide
"18 Steps to Implementing Your Plan B" instantly!
Real Estate Investment:  Applicants must also commit to maintaining a residence in Malta for a period of at least five years, either through the purchase of a property, which must exceed the minimum value of 350,000 euros or by leasing a property, whose minimum rent must be above 16,000 euros per year.
Financial Instruments approved by the Government: Finally, applicants must make an investment of 150,000 EUR in financial instruments approved by the Government, such as bonds or shares, which they must maintain for a minimum period of 5 years.

Estonia
Estonia is the first country to offer a digital residency to global citizens. It doesn't matter your nationality – you can become a digital resident of Estonia – that is, a digital resident of Estonia. There are many benefits to applying for a residency such as opening a business in the country and taking advantage of all the benefits that this implies.
To become a digital resident in Estonia, the only requirement is to sign up through the website that the Estonian Government has enabled for it, e-resident.gov.ee. The application has a cost of 100 Euros. You are not reimbursed the money back if you are not accepted into the program, but as of this writing, this is extremely rare as only a small percentage of applicants have been denied residency.
Once your application for the digital residency has been accepted your e-residency card is sent to the Estonian consulate nearest to you. You have to pick up your residency card in person. With the digital residency card in hand you can sign and do business with the Estonian Government online and from anywhere in the world, no matter how remote.
Portugal
Portugal has created the Golden Visa, a mechanism that grants a temporary residence permit without the need for a prior residence visa. When citizens of any country outside the European Union, personally or through a company make a substantial investment in real estate, artistic or scientific activity, urban rehabilitation, or create jobs in Portuguese territory for a minimum period of 5 years.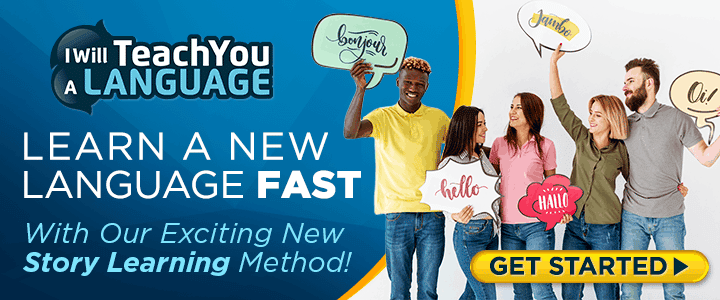 Portugal's Golden Visa is by far the most popular program in the EU. This means it's incredibly competitive and only the best applicants should apply. For more, see The Investment Benefits of the Golden Visa Portugal.
Cyprus
It seems this country just doesn't get the attention it deserves. Most of the country speaks English and with the government investment program, Americans are flocking to Cyprus. 
Cyprus has one of the easiest immigration systems to navigate to, so becoming a resident of the island and obtaining a second passport is fairly easy. Cyprus offers passports in exchange for an investment. Investing is not the only way to obtain a second passport, it's just the easiest.
Here are the two possibilities:
An investment of 2 million euros that must be part of a collective investment of at least 12.5 million euros.

You can also make individual investments for five million euros that must be made in the banking or real estate sectors. 
Conclusion
I hope you've found this article on European Second Passport Programs to be helpful. For more information, or for assistance in investing in Europe and negotiating residency, citizenship, and a second passport, please contact us HERE. Thank you. We'll be happy to assist you with a second passport from any country in Europe you desire or elsewhere.

Here is probably the most extensive ebook on Everything You Ever Wanted To Know About Eliminating Your Taxes, Protecting Your Assets And Regaining Privacy Over Your Life And Investments. It is called The Ultimate Guide To Going Offshore.

Like Our Articles?
Then make sure to check out our Bookstore... we have titles packed full of premium offshore intel. Instant Download - Print off for your private library before the government demands we take these down!