Just say the word: "Mexico".  It's so evocative that it immediately conjures up images of hot nights under the Mexican stars, colorful dancers displaying traditional dances in village squares, and spicy local cuisine that provides a fiery blast of flavor for your taste buds to enjoy.
For decades, wanderlust sojourners have traveled south of the border to enjoy the kind of traveling experience that's both colorful and cultural – and when it comes to entertainment in Mexico, the experiences are just as extraordinary.
Mexico is home to a veritable cornucopia of festivals, museums, bars, cafes and stages that host some of the biggest names on the planet.
Additionally, ornate villas and mystical Mayan Temples dot the Mexican landscape, providing both an Old World and New World backdrop for you to enjoy all of your entertainment options in Mexico. Some hotel concierge services include acquiring your tickets to internationally famous Artist's concerts and special events. Several hotels include tickets to these events in special get away packages including room, an elegant meal, wine and other benefits.
Whether you're looking to escape to an artsy and bohemian café where you can down cerveza for just pennies on the dollar or you prefer to listen to live music in the lap of luxury in one of Mexico's many five-star all-inclusive resorts, then it's time to discover just what the entertainment in Mexico has on offer.  We've outlined some of the best entertainment in Mexico choices, so you can be sure that your calendar is jam-packed with the sights, sounds and smells of our neighbor to the south.  No matter what your five senses desire, you can be sure that entertainment in Mexico will exceed your every expectation.
Estadio Azteca
When it comes to entertainment in Mexico, nothing is more entertaining – or more evocative of Mexican culture – than soccer. Known in Spanish as fútbol, soccer (or "the beautiful game") is undeniably the most popular sport in all of Mexico. Whether you're in Mexico for a quick business trip or a long and luxurious vacation, chances are you'll see soccer everywhere around you, from ragtag games played by local village children to international games played between the mega-teams of the sporting world.
If the latter interests you, then make your way over the Estadio Azteca, which is located in the heart of Mexico City.  The massive stadium makes most American football stadiums look like peanut galleries in comparison – it holds a whopping 110,000 people and can host some of the world's largest sporting events.  In fact, it already has: two World Cups have been hosted here, in addition to big-name concert acts, boxing events and football events.
Remember, if you're going to see a soccer game in Mexico, be sure to refer to it as "football", as that's the term the rest of the world uses to describe soccer.  Only in the United States is it referred to as "soccer".
Bullfights
While the image of bullfighting immediately conjures up Old World images of Spain, there's no denying that Mexico has adopted this sport from their ancestors with fervor.  Bullfighting is a popular entertainment in Mexico option, so if you've never see this breathtaking event before, head down to the Monumental Plaza de Toros Mexico in the Benito Juarez District of Mexico City.  Here you'll find dazzling bullfights brave charges from massive bulls and you'll hear the crowd gasp in amazement as the bullfighter dances and weaves his way around these great beasts.  Bull fighting is a must-do in terms of entertainment in Mexico.
Festivals
If you're looking to enjoy entertainment in Mexico like the locals do, then you'll want to visit Mexico's many music, art and film festivals, most of which are hosted in Mexico City. For culture vultures who want to get a real flavor of what it's like to live, laugh and love in Mexico, the Festival de Mexico en el Centro Historico is a veritable treasure trove with the films, music and dances that makes Mexico such a magical country.  This festival takes place in Mexico City every April, so make sure your travel plans coincide with this local favorite.
Do you consider yourself to be a major fan of Mexican literature and authors?  Then mark your calendars for February and March, as that's when Mexico flings open its doors and welcomes world-famous authors to its Feria Internacional del Libro festival.
Here, you can meet your favorite Spanish authors or visit local cafes where you'll hear up-and-coming Mexican authors reading aloud passages from their literary works.  With a cerveza in hand and an enraptured audience around you, it's the kind of intimate entertainment experience that many cities just can't replicate.
Experience the Insider community that takes your international lifestyle to the next level. Download your FREE guide
"18 Steps to Implementing Your Plan B" instantly!
Finally, cinephiles and film students alike will jump at the chance to be a part of Mexico's biggest film festival: the Muestra Internacional de Cine. Held twice each year (in March and early April, and then again in November and December), this international film festival welcomes Hollywood A-listers and up-and-coming film actors alike. With this entertainment in Mexico option, you can see if you can spot your favorite action star, or settle in to watch the classic Mexican films that have changed the face of cinema.
Restaurants
Of course, no survey of entertainment in Mexico would be complete without exploring the many restaurants that celebrate the country's exotic and flavorful cuisine.  For a fusion experience that you'll be raving about for years, try Love, a restaurant-nightclub in Mexico City. If you're willing to pay for a taxi trip, then head to the Soggy Peso Bar, a laid-back beach restaurant and bar located on the north end of San Carlos' beautiful beaches. For a bohemian restaurant experience, head to Café Central in Oaxaca. Be sure to make reservations, as this not-so-secret café is a firm favorite with international clientele and locals alike.
Conclusion
When it comes to entertainment in Mexico, there's no denying that you'll be spoiled for choice.  From film and music festivals, massive soccer games and poetry readings in local cafes to decadent nights out at the local bar scene, Mexico offers a truly flavorful nightlife and entertainment scene that just can't be beat.  No matter what kind of entertainment in Mexico you're looking for, you can be sure to find it.
For more reading on Traveling in Mexico where to go, what to do  and how to be best prepared for your vacation in Mexico, try these articles out: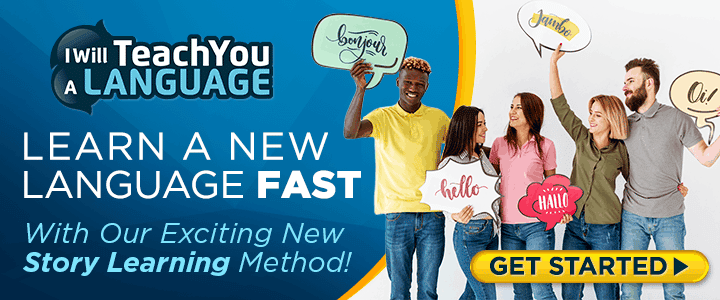 What is a Mexican Fideicomiso?

Like Our Articles?
Then make sure to check out our Bookstore... we have titles packed full of premium offshore intel. Instant Download - Print off for your private library before the government demands we take these down!