This article was published in the Escape Artist Weekly Newsletter on December 19, 2017. If you would like to subscribe to the newsletter, please click here.
Have you had conversations yet with your friends, family members, financial planners, or attorneys about doing something international? Whether planning an extended vacation to some faraway land, opening a euro account at an international bank in Belize, or buying farmland property in Nicaragua, how did they react?
If they are as internationally-minded as you, probably quite well and supportive. They may have even asked if they could join you on a due diligence trip.
If they are not as internationally-minded as you, they probably reacted much more reserved and quizzical.
And maybe you're still a little confused – trying to piece together the many moving pieces to form the larger picture.
116: How To Move To Panama Or Use It As Your Plan-B Residency – Expat Money Show's most watched episode
Mike Cobb, an international real estate guru, and I travel throughout the world to speak at conferences to folks who are considering making the next global step. And there is a common theme that runs throughout 95% of the people attending:
Confusion.
And for that reason, precisely, is why they are at the conference… to obtain answers.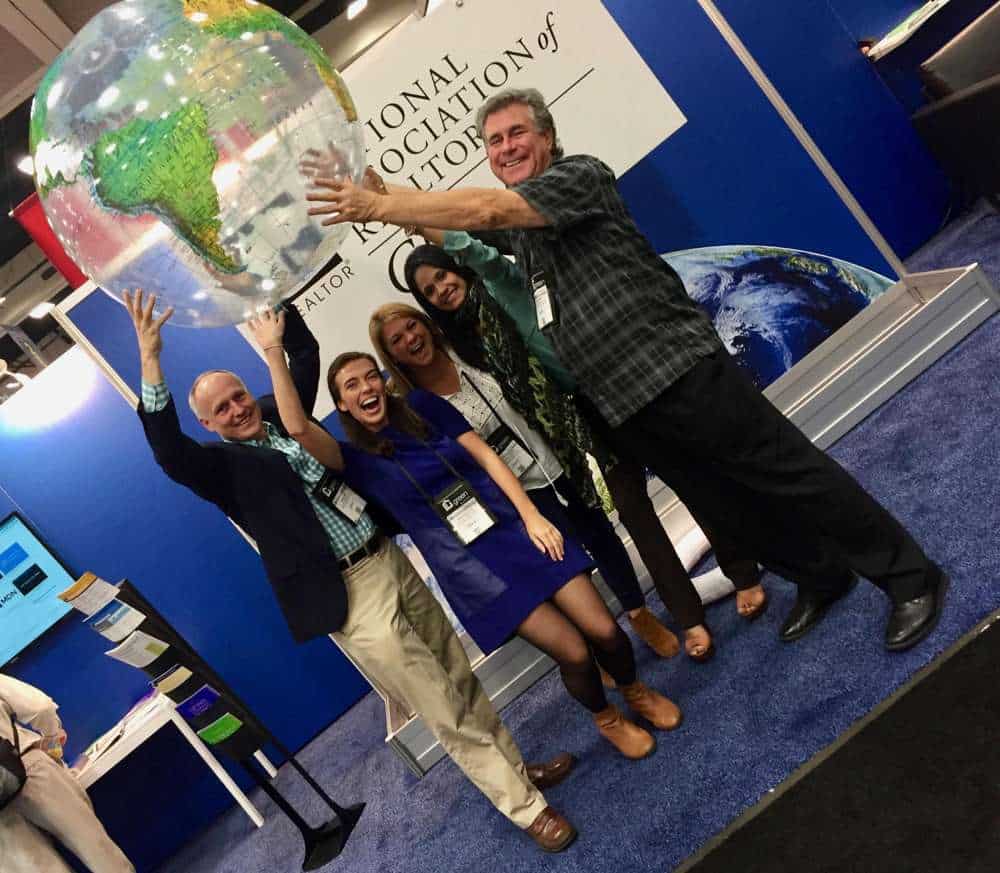 A big world with many opportunities.
With the world at our fingertips through the magical creation of the wild wild web, it's easy to complete a Google search and have millions of results come up. But it's a blessing and a curse, isn't it? Information tends to be contradictory and legitimacy can be questionable. How are we to determine which information is accurate and which is false? Just like statistics, 82% of the information on the internet is false. In fact, that number is made up, too. ☺
Experience the Insider community that takes your international lifestyle to the next level. Download your FREE guide
"18 Steps to Implementing Your Plan B" instantly!
Today, we're going to debunk three common myths about going global:
1. MYTH: I need to be rich to own property abroad.
TRUTH: There are many affordable options available.
This past November, I was at a conference in New Orleans representing Belize. Our booth comprised of a large, beautiful background of the Caribbean waters and palm trees. Well-polished seashells and colorful bird statues adorned the table. It represented Belize quite accurately as a Caribbean paradise.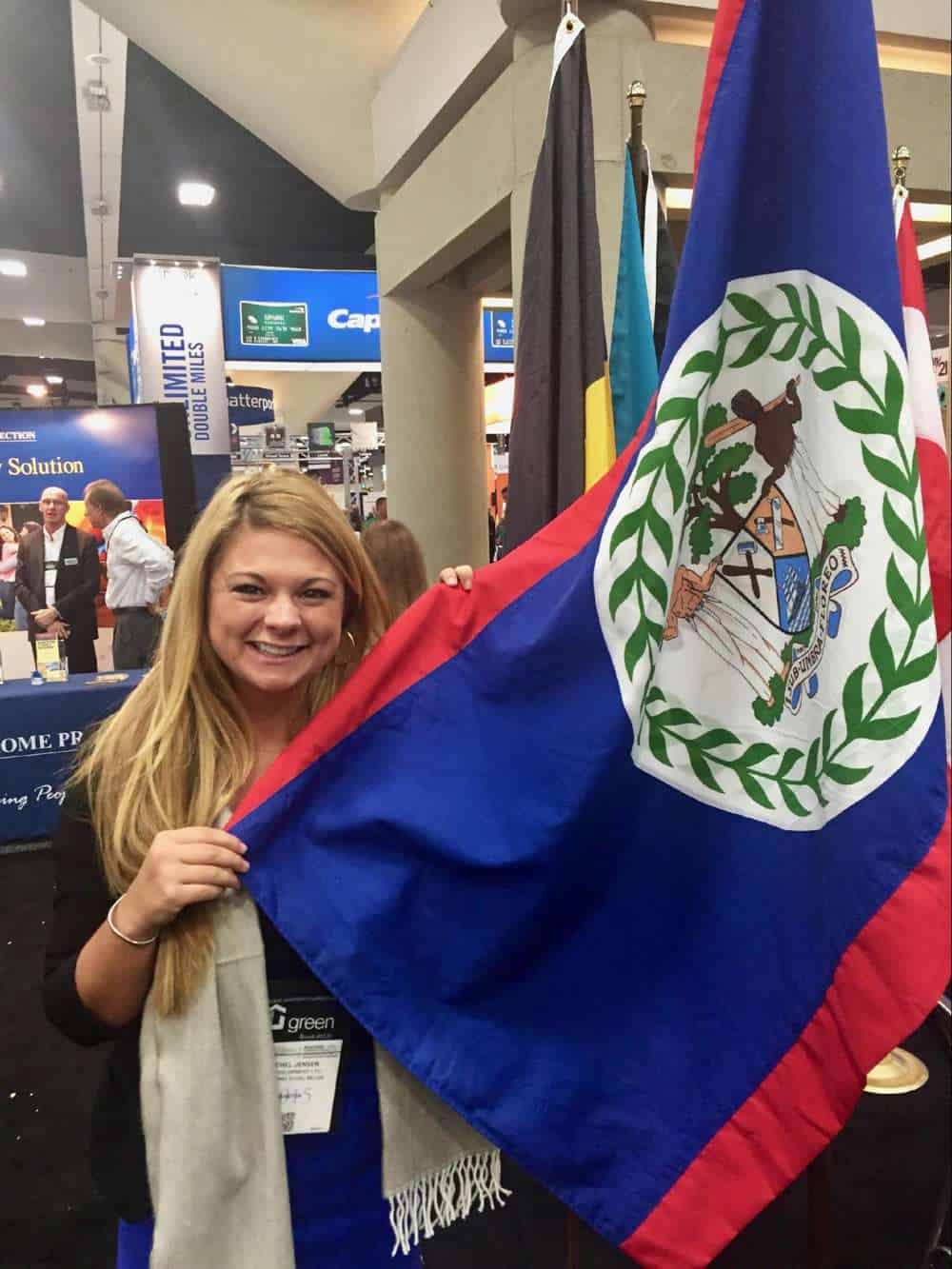 Belize pride!
A fellow came up to the booth to complete an entry for the drawing to win a few complimentary nights at the Belize hotel. I asked him if he was considering property ownership as well, and what he said next surprised me.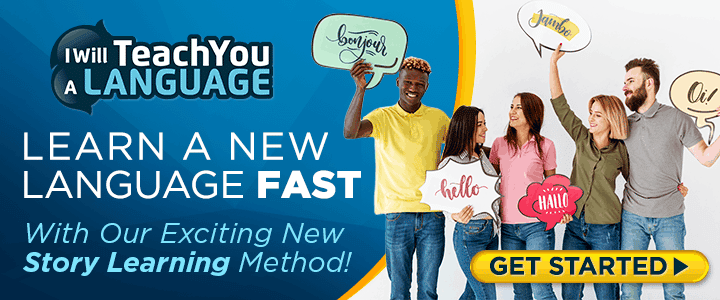 In his well-articulated, southern drawl, he said to me, "Ma'am, I'd love to, but I am not your right clientele. I am not a millionaire."
I couldn't keep a poker face. I looked just as bewildered as he did, and responded back, "Sir, why do you think you need to be a millionaire to own property abroad?"
We chatted further, and he kept making references to Leonardo DiCaprio's private island in Belize, Oprah Winfrey's mansion in Antigua, and Bruce Willis's private estate in the Turks & Caicos. He didn't know anyone personally who shifted their focus outside of the country, so he assumed he couldn't either.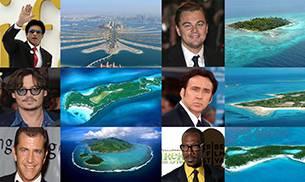 Conventionally, because of the lack of financing options, ownership of second homes in the Caribbean islands, and abroad generally, was reserved for the ultra-wealthy. However, the heightened demand from baby boomers who are realizing they may outlive their retirement savings and are looking for affordability abroad, has encouraged entrepreneurial private lending firms and international banks to provide options. In an article from earlier this year, we talked about feasible, easy ways to leverage these options. It's possible and accessible to the average consumer.
Plus, when looking at countries that are in the path of progress, there are still affordable options. Pacific beachfront properties start at $139,000 – and two blocks off-beach on Ambergris Caye, Belize, for $120,000. Be on the lookout for Mike Cobb's article tomorrow to receive the special invitation to see those offers.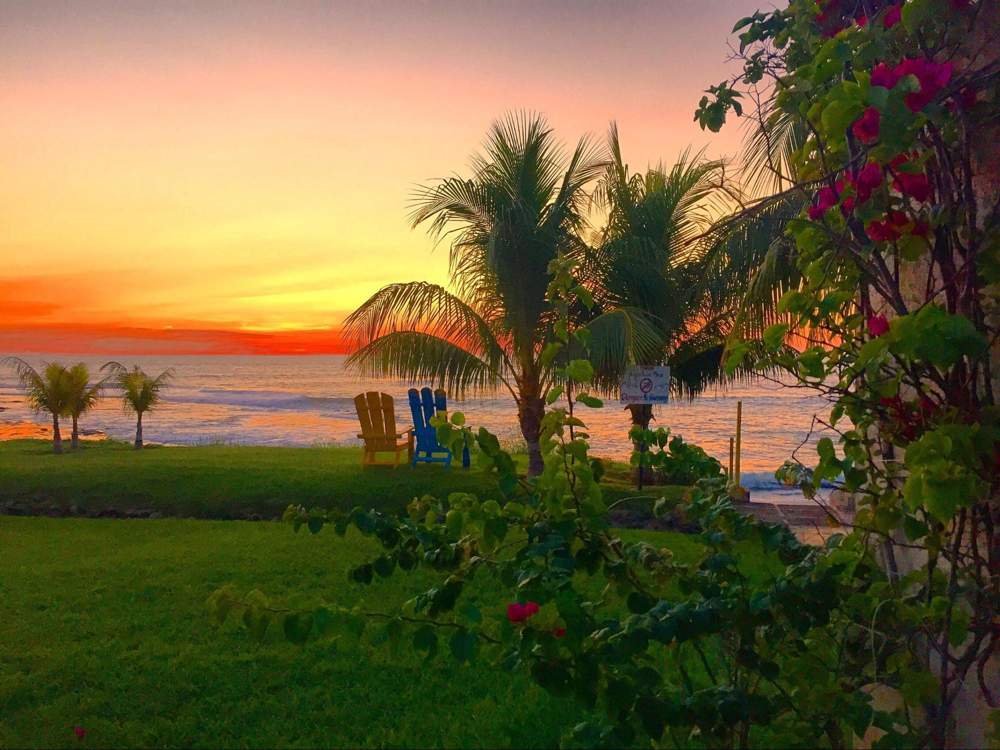 2. MYTH: Living on an island is really expensive.
TRUTH: Living on an island can be as affordable or expensive as you choose.
Going back to the example above, when we think "Caribbean islands," we tend to think of places like the popular Aruba, Bermuda, and Bahamas, where the rich and famous hang out. A cold beer at a beachfront restaurant could set you back a casual $6, $7, $8 USD, and dinner could be another $35-$50/pp. But other places (just as beautiful, yet more affordable) do exist.
While it is true that most, if not all, items need to be shipped to the island, adding an additional cost, many items can be found locally at quite affordable prices. Especially in places where the minimum wage is lower than what we're used to, it is possible to live on an affordable budget that won't break the bank. DO CONSIDER: It is easy to live like a perpetual tourist and visit those fancy restaurants every night and exceed your budget. But it is just as easy to visit the local joint owned by your friend's brother's wife's grandmother and enjoy a homemade, full plate of food for $5 USD.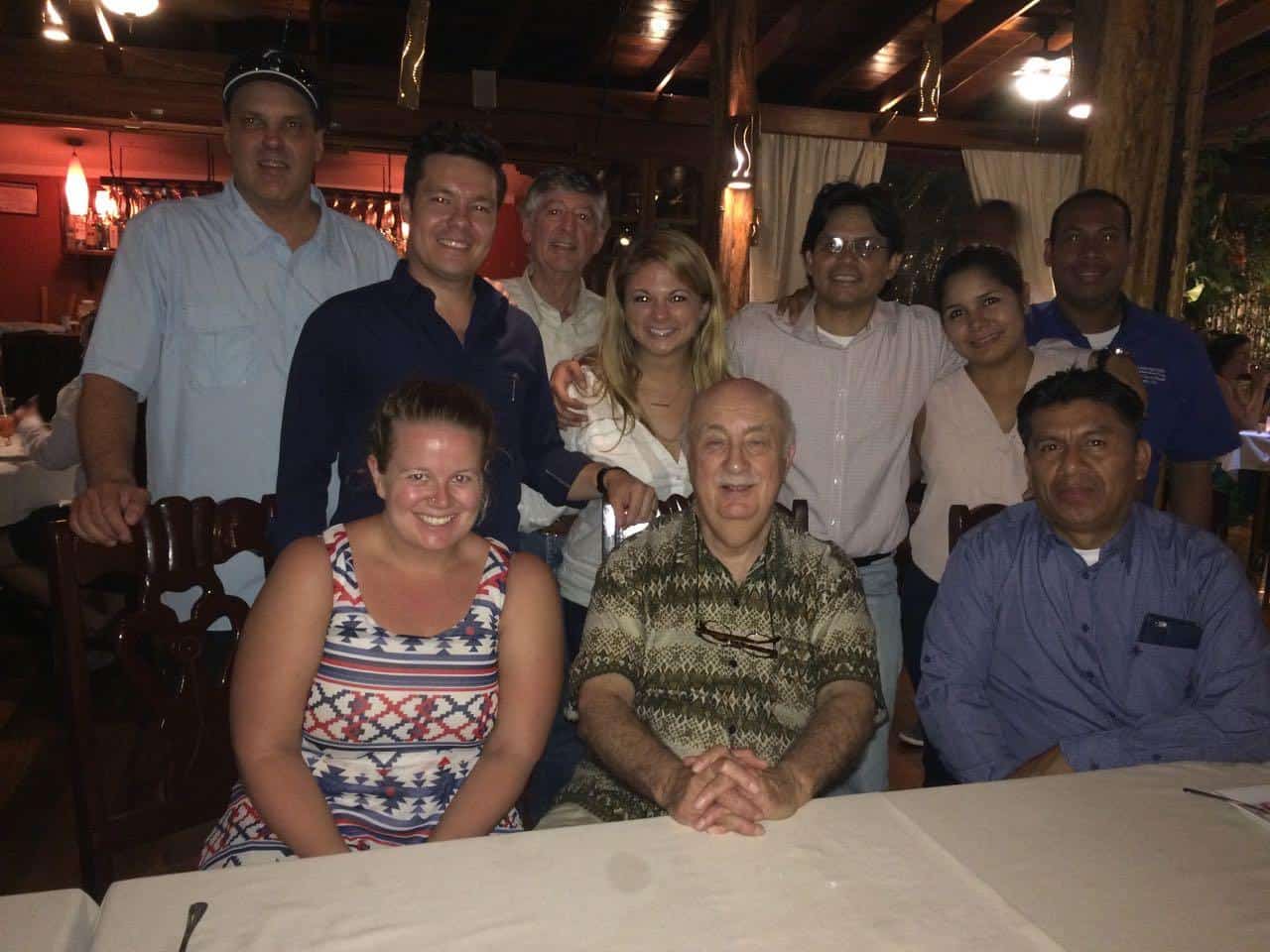 Friends at Hidden Treasure, a true gem in Belize.
To give you an idea of some figures, I've provided my recently updated expense list (all in USD) comparing New Orleans vs. Ambergris Caye, Belize.
| | | |
| --- | --- | --- |
| | San Pedro, Belize | New Orleans, LA |
| Cage-Free, Organic Eggs (1 dozen) | $2.25 | $3.49 |
| Almond Milk | $3.25 | $2.97 |
| Peanut Butter (JIF) | $5.98 | $3.30 |
| Bananas (per pound, about 3 pieces) | $0.30 | $0.69 |
| Mango Smoothie | $2.50 | $5.99 |
| Water Jug (5-gallon) | $1.88 | $6.99 |
| 1 Local Beer at a Bar | $3.00 | $6.00 |
| Gasoline (per 1 gallon) | $5.50 | $2.09 |
| Massage (1 hour) | $45 | $90 |
| Personal Training (30 minutes) | $5.00 | $45 |
| Teeth Cleaning (no insurance) | $30 | $175 |
The chart above is just a snippet of the overall figures. There are many more items to consider, and some that are so ridiculously priced I didn't bother to put them on the chart. But you quickly learn what you can live with and what you can live without. And for anything that is absolutely needed from back home, consider having your visiting friends and family members be your personal mules.
But the reality of it is that everything's relative. What's expensive to me may not seem expensive to you. And if you want to cut back on expenses, you'll find ways to do so – as long as you're not moving to Switzerland as a retiree!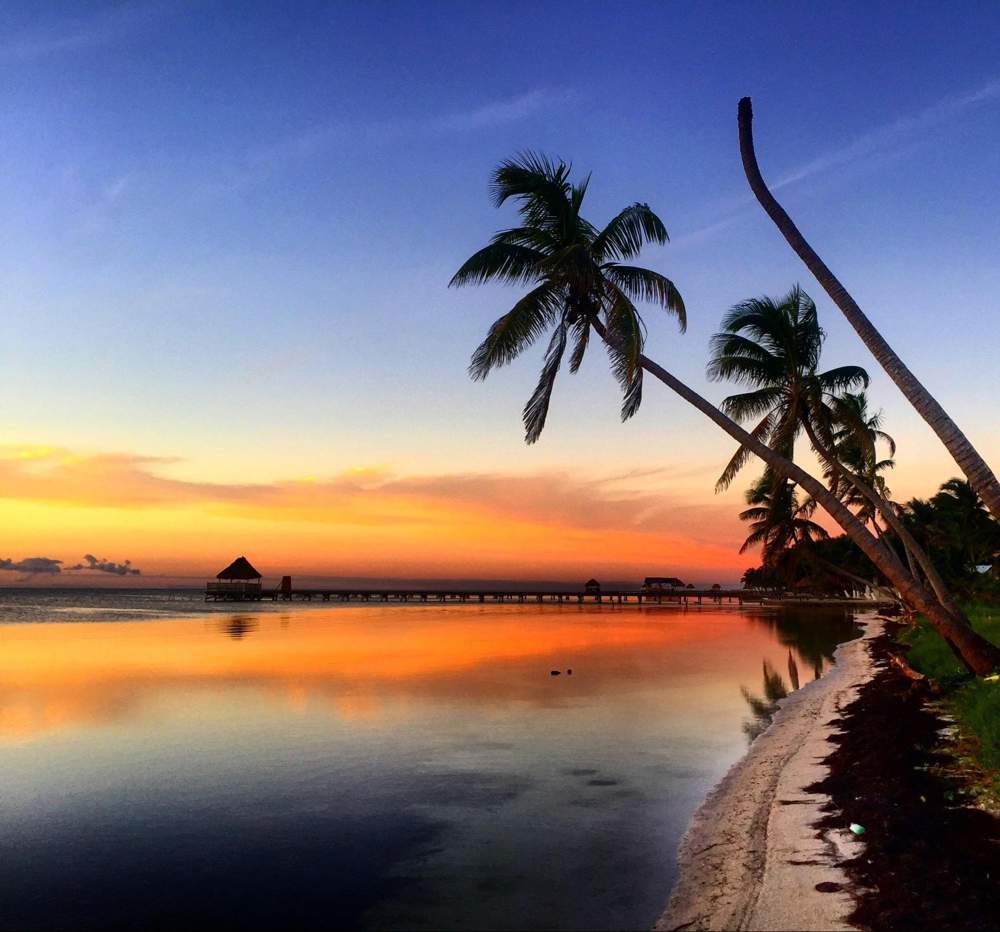 Island sunrise.
3. MYTH: It is frowned upon to have offshore businesses.
TRUTH: It is prudent to be diversified internationally.
Talk about media frenzy lately with the Panama Papers and the Paradise Papers. These reports ruffled the feathers of many – many who only knew about "offshore" because of the media's portrayal of the bad apples of the bunch. The average person had trouble understanding that many corporations were formed to conduct legal business abroad. 
As a result of this hype, many folks who are just starting to dip their toes into international waters are hesitant to take the plunge. Understandably so. It's important to understand why you want to open an international company. Is it to conduct business in a specific jurisdiction? Is it to mitigate taxes? Is it to apply for a residency? There are many different reasons why people end up opening a corporation abroad, and it really just depends on your goals. Keep in mind that it is prudent for your financial security for you to be diversified throughout multiple jurisdictions. Just make sure you do your part and report your activity to your home country.
The world is becoming much smaller, and it's easy to see that true banking and financial privacy are becoming more of a challenge. But there are many ways to mitigate risk, and I encourage you to talk to your financial planner or advisor about that (Remember, make sure to confirm that they are internationally-minded, too!).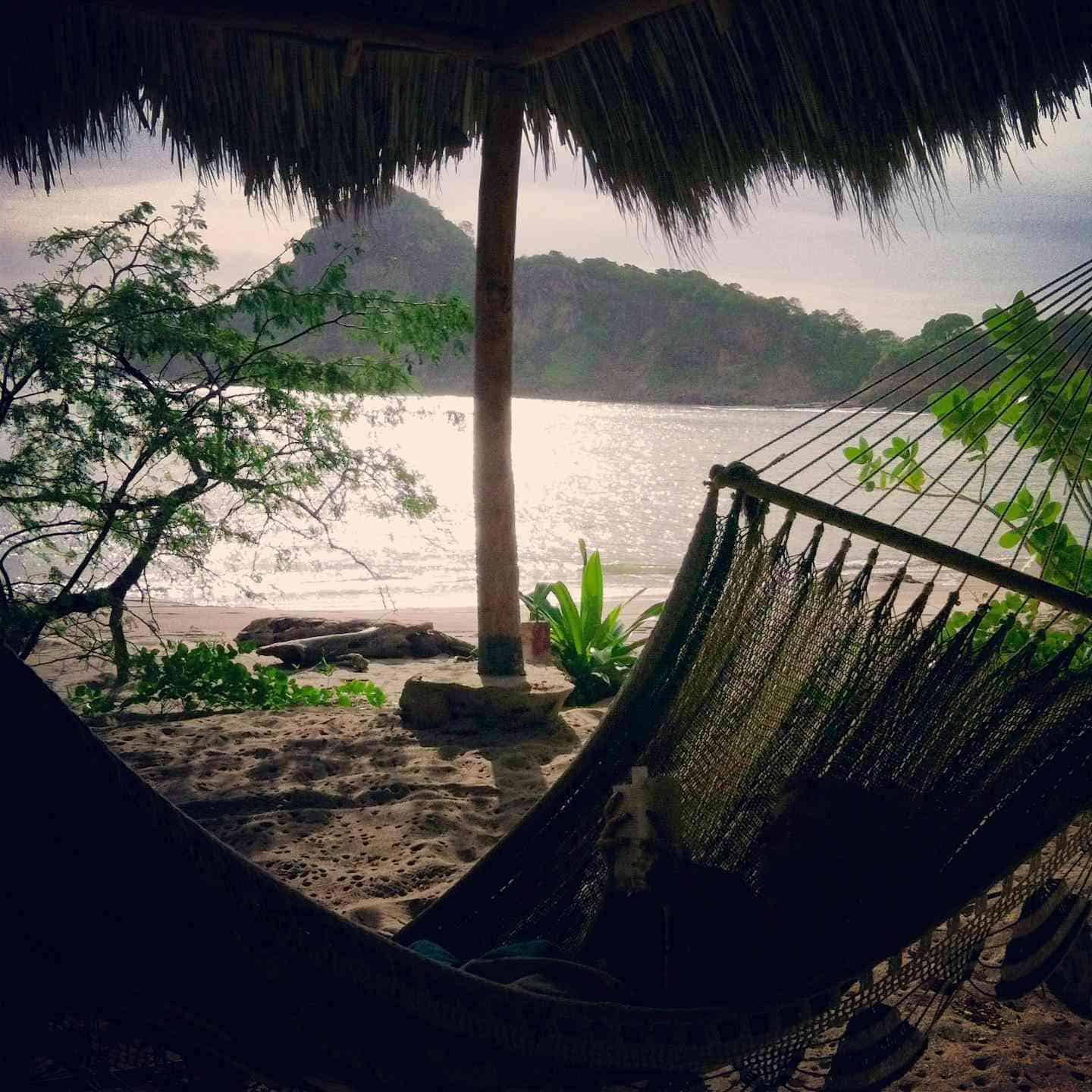 The reality is that when it comes to doing anything global, you need to do yourself a favor…
After researching information, go experience it for yourself and talk to people who have done it. It may make you more confused, but at least you're getting out there and taking one step closer to your end goal.
This article was published in the Escape Artist Weekly Newsletter on December 19, 2017. If you would like to subscribe to the newsletter, please click here.

Like Our Articles?
Then make sure to check out our Bookstore... we have titles packed full of premium offshore intel. Instant Download - Print off for your private library before the government demands we take these down!