Cuba V. Florida.
While the enchanting island nation of Cuba has long been seen as an opponent touting a hostile political dichotomy, we travelers and cosmopolitans can't resist it.  Once a symbol of the forbidden fruit, recent policy changes have made it possible to visit the country legally.
There are any number of reasons for wanting to visit Cuba.  It has long been a place we could only visit in our dreams, and so many of us settled for the next best thing, Florida.  While Florida has an undeniably vibrant Cuban culture, and strong tourist attractions in its own right, it's still not Cuba.  Not even close.  For better or worse, the Cuban experience is inimitable.
Cuba has not just something for everyone, but more of it!  One truly fortunate side effect of Cuba's socialist controls is the remaining abundance of wildlife and natural resources, especially the vibrant coastal aquatic wildlife that graces Cuban shores.  Cuba boasts one of the last undisturbed coral reefs on the planet.
Calvin Coolidge said that the "business of America is business." and that's what we do best.  Over the years, however, we managed to outdo ourselves, peppering our own coastlines with the grimy accessories of heavy industry.
When it comes to tourists by number, Florida still has Cuba beat, although the unfortunate constraints of the embargo are largely responsible for the disparity.
Two Worlds To Choose From
When comparing the two, you have two very different options.  One could say, that you have two worlds to choose from.
While we like to think that walking around Cuba is like stepping into the past, one can get the opposite impression from Florida.  Florida looks like the Cuba that never was.  It is heavily developed, with high rises, golf courses, and resorts smothering the state.  While Florida has been showered with golf courses, Cuba has had only one golf course for many years, and even that was run by the government.  Under Castro's tight controls and watchful eye, Cuba never had the conditions to propel it into such unrestrained development.  In Cuba today, the ability to buy and sell property is a relatively new reality initiated by Raul Castro when he loosened control.
Florida's reputation as an American paradise is well deserved, however, over time, its character has changed significantly.  It is no longer the laid back, idyllic coastal jungle of the 1950's.  Today, just finding a parking spot within distance to many of Florida's prime beaches can be a Herculean challenge.
On the other hand, just getting to Cuba is a quite a feat of will in its own right.
Enjoy this podcast from The Expat Money Show – JohnnyFD who talks about moving from the USA and living in Bali and Thailand.
Are Americans Allowed To Travel To Cuba?
We Americans have only recently been given the option of travelling to Cuba legally, albeit under strict and specific guises of purpose.  Specifically, as an American citizen today you can get to Cuba via the services of a travel group.  The travel group will make the arrangements and procure the crucial license from the Treasury Department.  The license is granted on the premise that the group will engage in meaningful contact in Cuba.  This can mean anything from soaking up Cuban history, art, culture, and even attending a sporting event.  It is under these parameters that U.S. citizens can finally visit Cuba.
However you get there, Cuba is a world of its own.  While Cubans have brought some of their country to Florida resulting in a rich diversity, Cuba is still something different, something older.  Cuba is timeless, a quality that shows when comparing the health of their coastlines which have been left largely undisturbed by industry and progress.
FREE GUIDE! Get Essential Information on Protecting Your Assets
18 STEPS TO IMPLEMENTING YOUR PLAN B
Cuba has retained many of its natural resources, making it an ideal destination for eco-tourism.  Cuba's potential for eco-tourism is what separates it from Florida, a man-made megalopolis built on top of an older paradise.  The once hidden mangroves that covered Florida are all but eradicated.
Florida also faces a serious threat to its marine ecosystems that has citizens outraged.  When diverting water from Lake Okeechobee to avoid flooding, engineers sent tons of water that was heavily polluted by nearby developments and golf courses rushing into its precious estuaries.  The estuaries were overwhelmed, and the delicate marine life that depends on them was affected.
In the efforts to keep the dike containing Lake Okeechobee from bursting, Florida's waterways have paid a heavy price.  The damage is so severe, Florida is seeking attention from Washington to address the damage.
Cuba has largely escaped incidents like these, making its own verdant coastlines an ironic image of pre-industrial Florida.  You can scuba-dive for miles surrounded by clean, undisturbed waters full of exotic aquatic life.
Florida remains a top tourist destination and will for a long time to come, but Cuba offers something different. Cuba's many graces appeal to the adventurer in us, offering an inimitable, primeval experience that will delight even the most seasoned traveler.
Here is probably the most extensive ebook on Everything You Ever Wanted To Know About Eliminating Your Taxes, Protecting Your Assets And Regaining Privacy Over Your Life And Investments. It is called The Ultimate Guide To Going Offshore.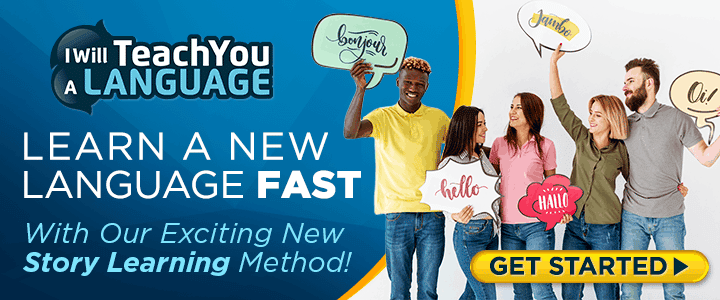 I hope you enjoyed reading this article: Cuba V Florida. If you have any questions, please contact our office HERE.
I've included a few great articles for you to read, enjoy!
Americans Living and Retiring in Cuba
Considering Travel to Cuba? Here are Some Travel Tips

Like Our Articles?
Then make sure to check out our Bookstore... we have titles packed full of premium offshore intel. Instant Download - Print off for your private library before the government demands we take these down!