Buying a Home or Property is a Multidimensional Investment Opportunity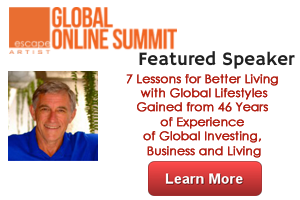 There are profitable and potentially healthy ways to escape the ill effects of climate change.
Agriculture is one of the most important sectors of the global economy. Agriculture and fisheries are highly dependent on specific climate conditions. Climate change is creating great disruption in the food supply.
The changes that are taking place create two types of opportunity that can help us escape to a better life.
One opportunity is in creating high tech food. A recent New Yorker by Lizzie Widdicombe, "The End of Food," tells about Soylent, a synthetic food product, made from raw chemical components that account for all the major food groups. The company that makes this formula claims to have a more efficient way to provide nutrition. They offer a week's supply of this product for $65.
The article says, "The main way that most people will experience climate change is through the food they eat, the price they pay for it, and the availability and the choice they have".
The company has barely started and is already receiving $10,000 of new orders every day. There are other companies like Beyond Meat that are specializing in the process of delivering protein in a more efficient way that giant agricultural businesses do.
This new innovation in the economy offers an investment opportunity.
A second opportunity is in micro-agriculture, where you grow your own food, then grow some to spare and sell. Big agribusinesses use chemicals and machinery to replace labor. Micro agribusinesses use personal labor for health and profit. They offer multidimensional opportunity.
We often sponsor ideas on how to create multidimensional businesses, investments, and lifestyles. The articles we publish look at the idea of living as a landlord, or the idea of multidimensional writing and farming, or Ecuador farming with B&B, plus Ecuador B&Bs on the beach or in the Amazon to name a few.
Multidimensional opportunities earn money in numerous ways. Merri and I have always created multidimensional opportunities in our global travels. We have united self-publishing, seminars, tours, real estate, teaching, currencies, investing, and real estate to enhance our income and lifestyles. Merri and I have sponsored many Ecuador real estate tours to help readers buy multidimensional real estate like the Ecuador beach farm pictured below.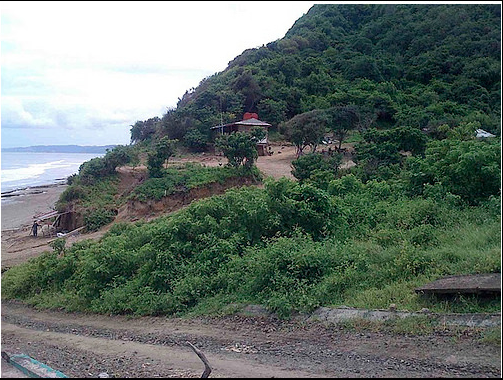 A recent New York Times article by Henry Alford, "A Working Vacation on an Umbrian Farm,"  describes a very nice multidimensional deal.
The author of that article tells about his vacation at Monestevole, a 98-acre farm nestled atop a hill in Umbria. The farm is developing sustainability by farming and tourism. The author planted and watered a patch of artichoke, tomato, and asparagus, herded pigs, milked cows, helped to purchase grape vines, and ate rustic barbecues.
Experience the Insider community that takes your international lifestyle to the next level. Download your FREE guide
"18 Steps to Implementing Your Plan B" instantly!
The article introduces Tribewanted, an organization that creates sustainable communities by selling $16-a-month memberships to online "tribe members" who get decision-making powers and preferential rates when they stay at the properties (where they're encouraged, but not required, to help out with chores). The article outlines how this Umbrian farm, which sleeps 25 and opened in April 2013, is self-sustaining via paying guests, as well as through the sale of Monestevole's olive oil and wine.
I can see why people would like to stay.  The farm has a large 15th-century three-story stone house surrounded by olive groves, vegetable gardens, a vineyard and pastures for farm animals.
The author describes his stay as relaxing, mysterious, slow-moving, and especially self-designed and spontaneous.  Most mornings he spent gardening. The stay was an impromptu, seat-of-your-pants experience reflecting the nature of a working farm.
Merri and I aim to create multidimensional opportunities wherever we live.  In Florida we bought a house with an orange grove.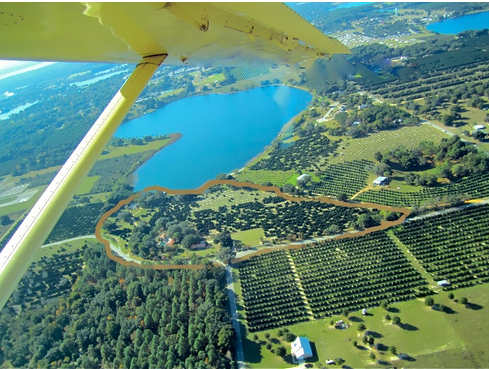 In North Carolina we bought a farm, then added a seminar center and we also farm Wild American Ginseng.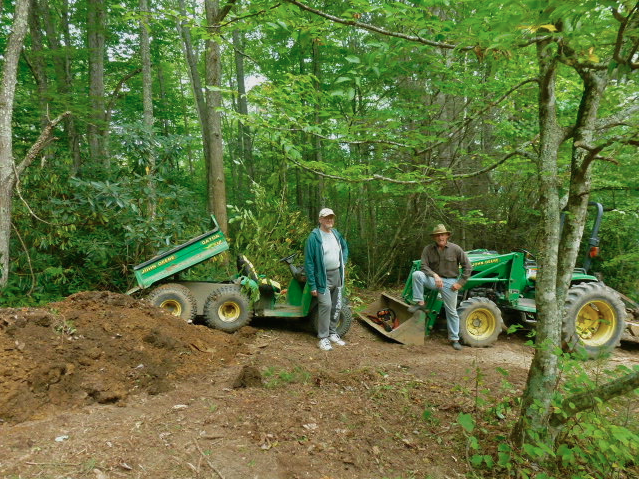 We bought this 962-acre hacienda high in the Andes (pictured below) to turn into a seminar retreat and an organic blackberry and vegetable farm.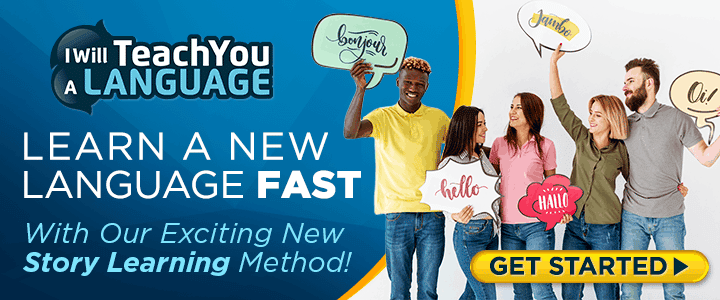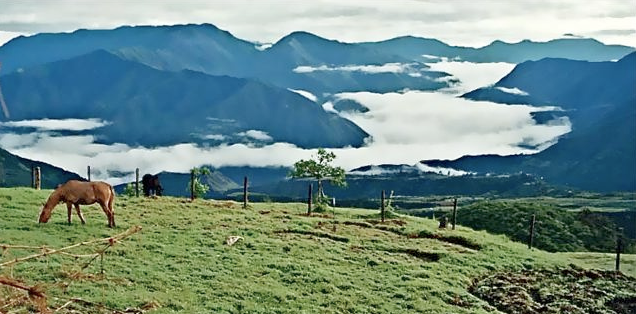 We have made each of our homes multidimensional: A home AND a source of income and food. This is important because multidimensional homes can help us escape some of the risks of climate change as the process provides income, recreation, and exercise that make our lives better.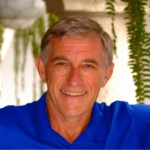 Gary Scott is an entrepreneur, author and investment publisher who began writing about multi-currency portfolios four decades ago when many thought he was crazy. His first book, "Passport to International Profit" on international investing and business was published in the 1970s. He has since written dozens of books, reports and courses on international investments, micro business opportunities and self publishing ideas. Gary has appeared on numerous TV and radio shows and was heard weekly for years on the syndicated radio program, Market Rap, which was broadcast by WEVD in New York City. He was a monthly columnist for, "On Wall Street", one of the largest circulation magazines for US stock brokers under the bi line "The Global Guru". Today he manages a multi currency investing course in a strategic alliance with Jyske Bank, Denmark's second largest bank and leading global asset manager. Gary will be a featured presenter at EscapeArtist's Global Online Summit, May 12-23. Click here to learn more about Gary and the dozens of globalized living experts who will share their experience and wisdom at the Summit.

Like Our Articles?
Then make sure to check out our Bookstore... we have titles packed full of premium offshore intel. Instant Download - Print off for your private library before the government demands we take these down!