Business Backpacks for Road Warriors on the Move
Many expats working abroad for multinational companies fall into the category of "road warriors." That's a term that was coined back in the 1980s to describe professionals who frequently travel — whether they be salespeople who spend most of their time on the road or business persons traveling internationally.
Expats working in management, technology and sales often have territories for which they are responsible that span many countries or even several continents. Thus, they are often away for weeks at a time, including weekends.
Having such weekends away — often in exotic locations — can be a great perk of the job, but one of the challenges of packing for such a trip is how to combine business-wear with leisure wear and get it all into one bag that's not going to break the back when there are no porters around.
Another problem that road warriors face is deciding what to use as a carry-on bag that will look respectable to take to meetings and be practical for weekend use as well.  That problem has been solved in recent years through the invention of the business backpack.
Perhaps it's not so much an invention, but more an evolution of the traditional backpack into a smart piece of luggage that serves as a carry-on bag for air travel, replaces a briefcase for business meetings, and does a good job as an overnight bag for weekends away.
Choosing a business backpack
If you're an expat road warrior, then a good quality business backpack should be the very first piece of luggage that you should invest in.  Check out the websites of online luggage retailers like Luggage Direct to see the range of styles available.
They are no more expensive than regular medium-size backpacks, ranging in price from around $60 to $200. There are leather business backpacks too that go up to $2,000 or more in price, but whilst these look very stylish, they are much heavier than other styles and won't enable you to travel lightly.
When choosing a business backpack, consider carefully what you will carry in it because most are designed with special pockets for laptops, tablets, accessories, and files. The pockets for laptops and tablets will have air cushions or foam to protect your electronic equipment, and sometimes panels made of lightweight composite materials to prevent puncture damage.
Note the empty weight of the backpack because many overseas airlines restrict carry-on bags to 7kg, so if you buy a backpack that weighs 3kg empty, you'll only have 4kg left for your laptop and other essentials. The ideal empty weight is 1.5kg because that leaves at least 5.5kg for what you need to pack inside.
Check the dimensions too — especially if you are likely to be traveling on regional prop-jets like ATRs or Dash-8s — because those won't accommodate bags that will fit into the overhead bins of larger aircraft.
Most manufacturers restrict the size of business backpacks to what can be carried on board an aircraft, but they often overlook the restrictions that apply to smaller commuter aircraft.
Choose a backpack with a top carry strap, as well as shoulder straps, because that will make it easier to handle getting on and off planes and other modes of transport.
Experience the Insider community that takes your international lifestyle to the next level. Download your FREE guide
"18 Steps to Implementing Your Plan B" instantly!
You won't find a big variety of colors available in business backpacks.  The majority are black or charcoal, because carrying a brightly colored backpack to a business meeting may make it look less like business luggage. Unless you're working for a trendy tech company of course, when maybe you can strike out and go for something different.
Consider weekend requirements
Whilst your business requirements should be the primary factor in choosing the features that your business backpack will have, consider also what you will be using it for at weekends. For example, are you going to be hiking a lot? In this case, an open pouch on the side will be useful for a water bottle.
For weekend use it's important that you select a backpack that is either waterproof or comes with a waterproof cover.  You can usually dodge the rain when traveling for business meetings, but that's not always possible when you are out and about at weekends.
Another important feature is the type of shoulder straps used on the backpack. They should be sufficiently padded to make the full backpack feel comfortable on the back. Whilst this may not be important for business use — because most of the time the bag is going to be sitting at your feet in meetings — but at weekends you may be carrying the bag much longer distances and for longer periods.
If you are likely to be doing any hiking, then a padded hip strap is essential too. A lightweight internal frame is also recommended for hiking, but generally this is only available in the more expensive models of business backpacks.
Choose your business backpack carefully and go for as high a quality as you can afford, and you should get many years of service out of what will be the most important item that you will carry on your travels abroad, aside from your passport and credit cards.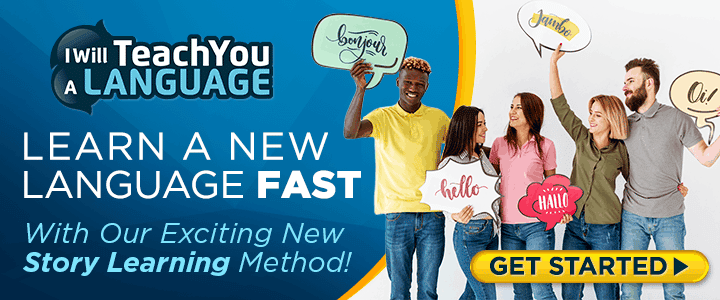 I hope you enjoyed reading: Business Backpacks for Road Warriors on the Move. If you have any questions about moving overseas, please contact our office HERE. I've also added some really awesome articles that I'm pretty sure you will love!
Transform Your Monthly Income With These Side Hustle Ideas
Move your Business to the Cayman Islands
How to Settle Down in Nicaragua as an Expat
Offshore Tax Planning—The Need of The Hour
Top 16 Reasons to Move To Panama

Like Our Articles?
Then make sure to check out our Bookstore... we have titles packed full of premium offshore intel. Instant Download - Print off for your private library before the government demands we take these down!