Boating to Bacalar Chico—Chronicles of Life in a New Land
Boating to Bacalar Chico—Chronicles of Life in a New Land
Today I saw San Pedro, Ambergris Caye, Bacalar Chico Marine Reserve, and a sweet little sliver of Mexico all from the vantage point of the Caribbean Sea. And, oh man, what a view!
A few friends and I decided to organize a boat trip to the Bacalar Chico National Park & Marine Reserve. The area has been a UNESCO World Heritage Site since 1990, and it sits on and around the northern tip of Ambergris Caye. Encompassing swamps, grasslands, mangrove forest, beach, and barrier reef, the area is home to hundreds of air, land, and sea inhabitants (even jaguars live here).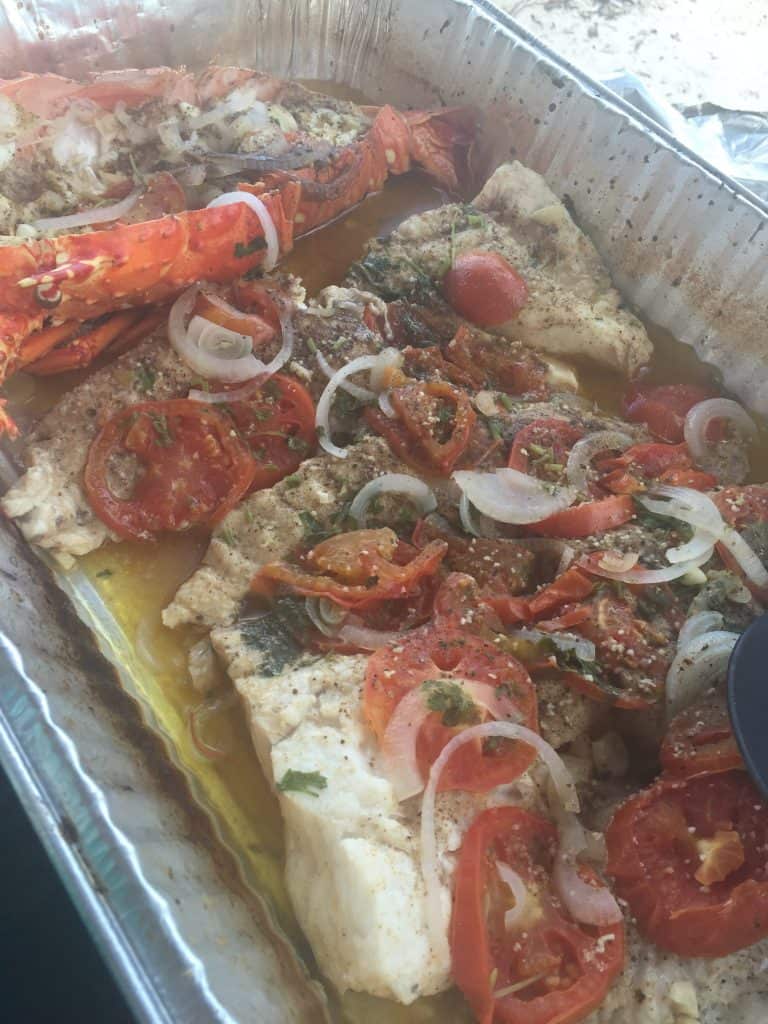 Before meeting up with the boat, we stop by the small grocery store on our street to pick up provisions like wine and water. We grabbed a few snacks as well, but were hoping to catch our lunch along the way.
Walking to the dock to meet our boat, the sun is already floating high among hundreds of white fluffy clouds and the water laps gently on the shore. It's perfect boating weather!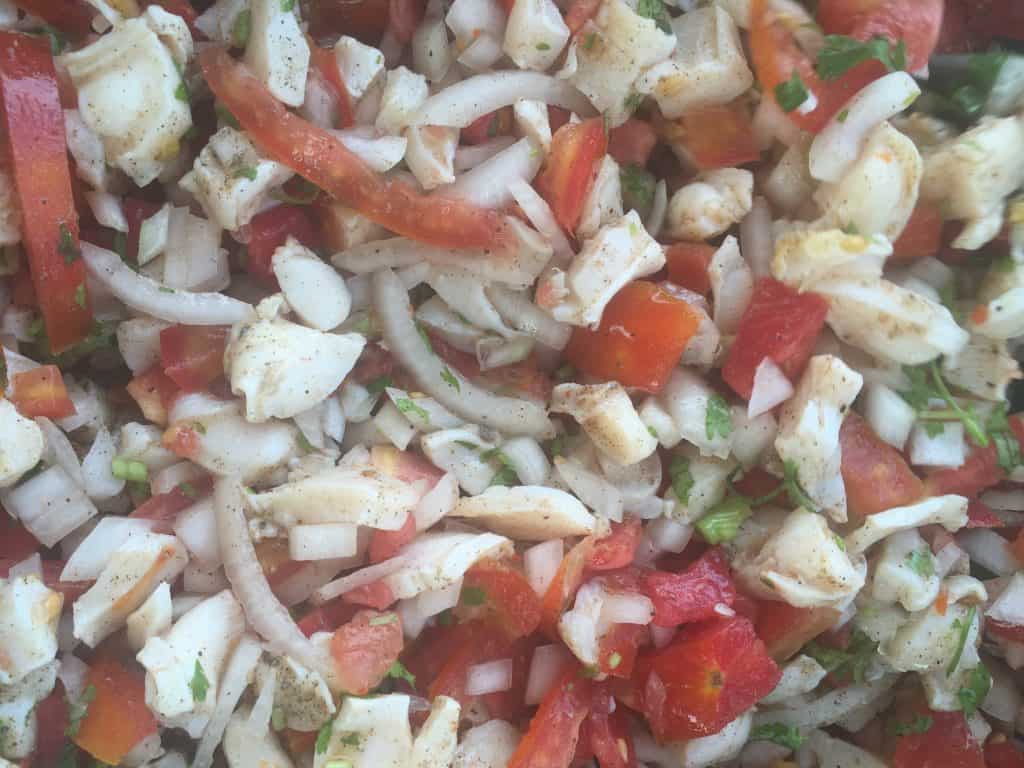 Once everyone is assembled on board, we head north up the Ambergris Caye coastline past the still sleepy San Pedro town. At the bridge, we turn left and head inland to the marine gas station where boats fill up. Having no idea that this area even existed, I'm fascinated as we pass through tall mangroves and quiet neighborhoods.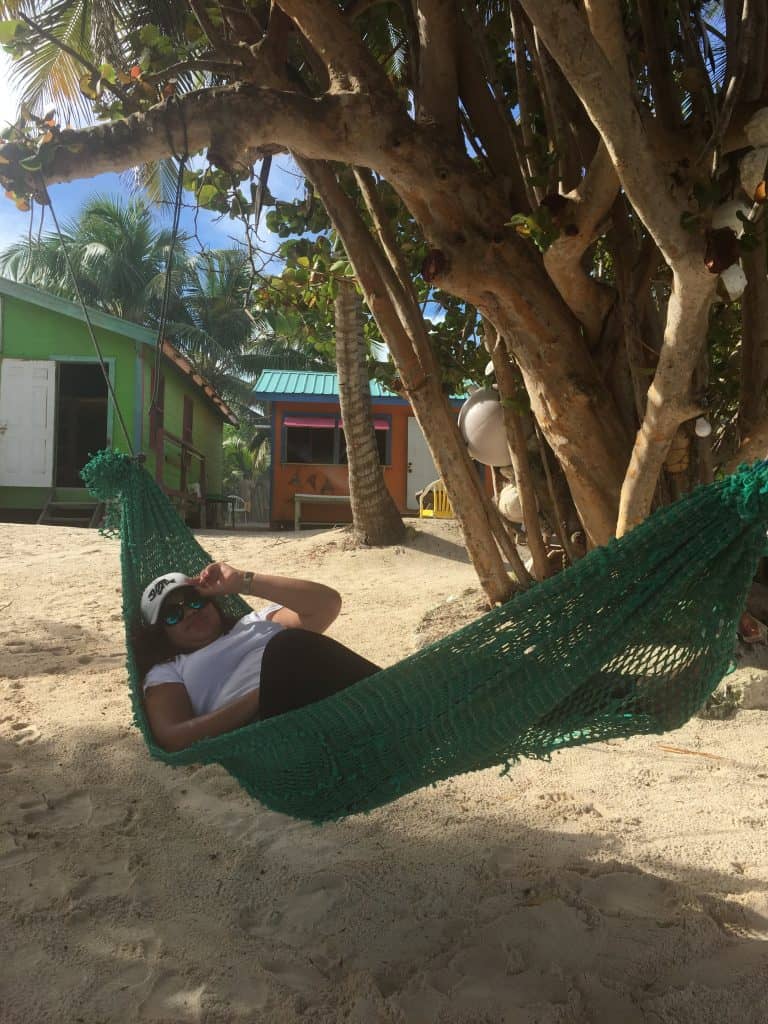 The real treat, though, is getting out on the open water. The color of the Caribbean Sea is so dazzling that it doesn't take long to get lost in the rhythm of the waves. Before I know it, we're pulling up to the park office to pay our entrance fee ($5USD per person) and take a quick tour of the modest museum that houses—most notably—a manatee skeleton and some extremely well preserved Mayan artifacts.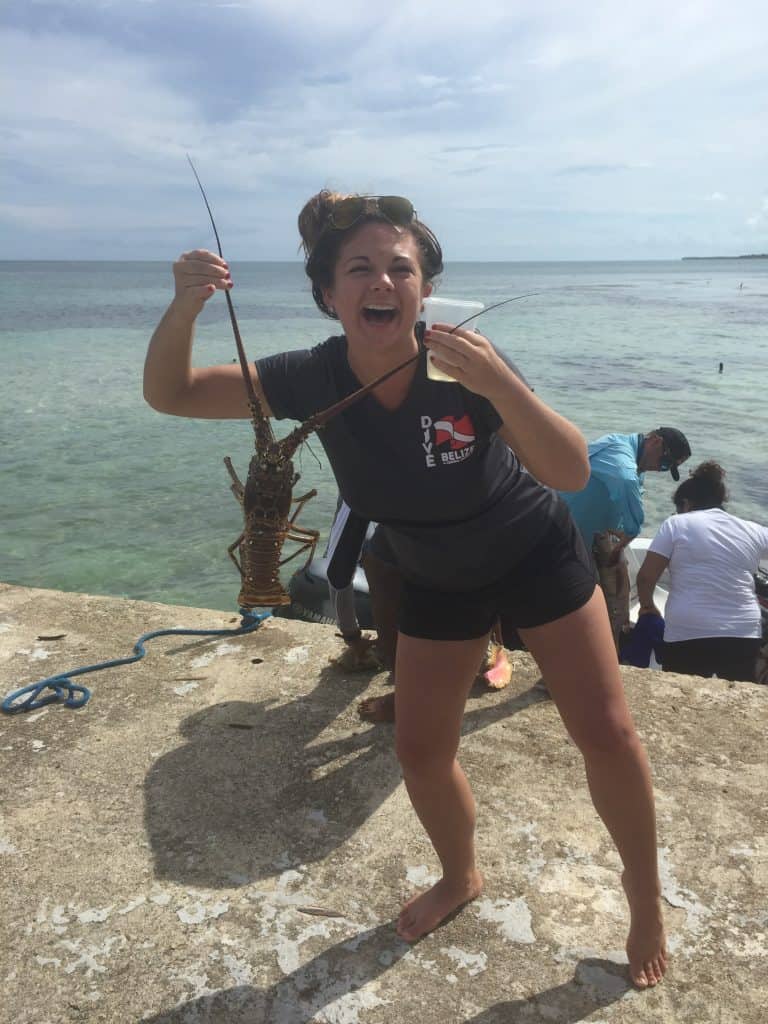 Next, we drift down the channel which was reputedly dug out by the Mayans between 700 and 900 AD. This act essentially created the island of Ambergris Caye, effectively disconnecting it from Mexico's Yucatan Peninsula.
Here, in this ancient trading channel, Manatees are known to feed and rest. Everyone peers quietly into the crystal clear water, hoping to spot one of these magnificent sea cows, but—alas—we are without luck. Settling instead for catching a few fish, we scoot off to do a little snorkeling before lunch.
Experience the Insider community that takes your international lifestyle to the next level. Download your FREE guide
"18 Steps to Implementing Your Plan B" instantly!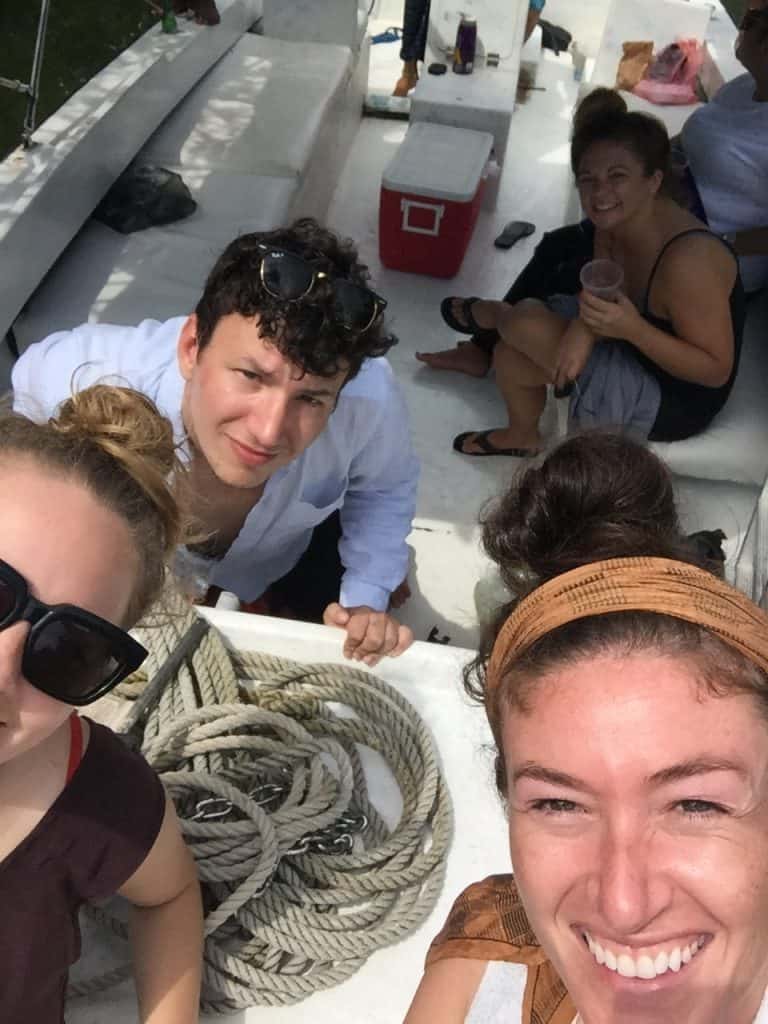 Now, I've snorkeled in some pretty amazing places around the world, but when I put my mask down to see what creatures were swimming beneath the surface, I was still blown away. The coral was alive and colorful (unfortunately not something you see a lot these days), sea turtles and stingrays swam by, and countless fish of all shapes and sizes went about their business of snoozing in small holes or tasting treats right off the reef. I could have passed hours following each of them around, imagining different versions of their Finding Nemo stories. However, grumbling tummies often have different ideas than happy hearts, so, back to the boat we all went.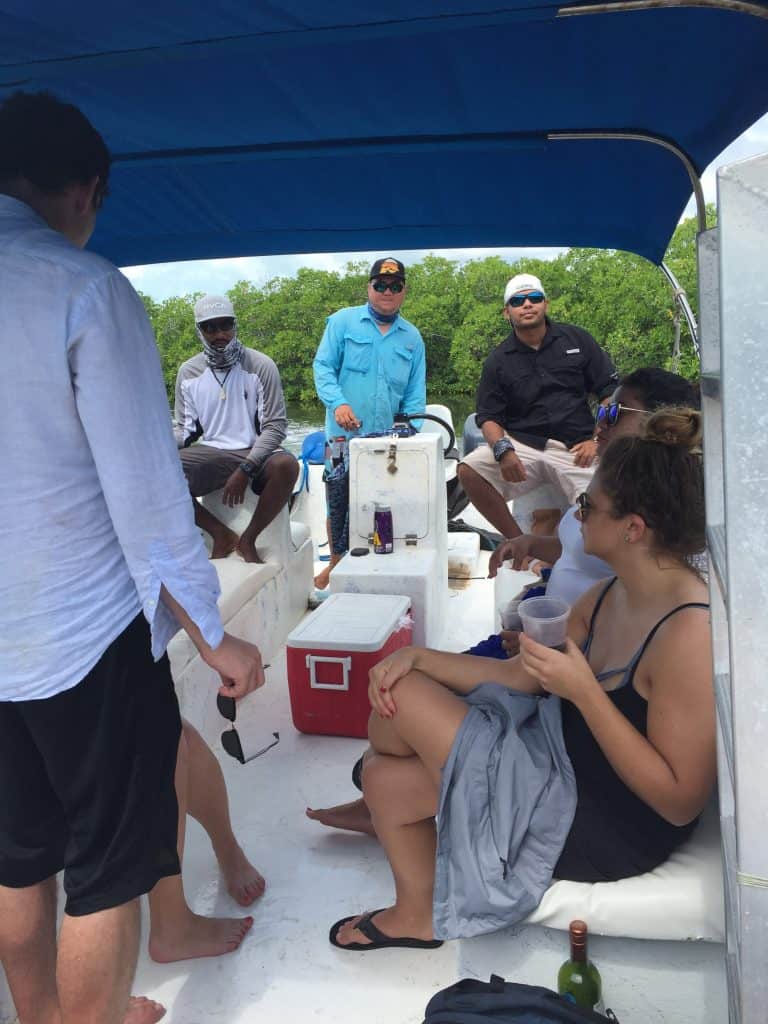 Unbeknownst to me, a couple members of the crew had been quite busy while the rest of us followed fish, adding a lobster and five conchs to the lunch menu. We brought the boat to Tranquility Bay to prepare our feast. Conch ceviche, with a side of grilled fish and baked lobster. Talk about mouthwatering! There's absolutely nothing like eating fresh caught seafood. It is and always will be my favorite part of coastal living.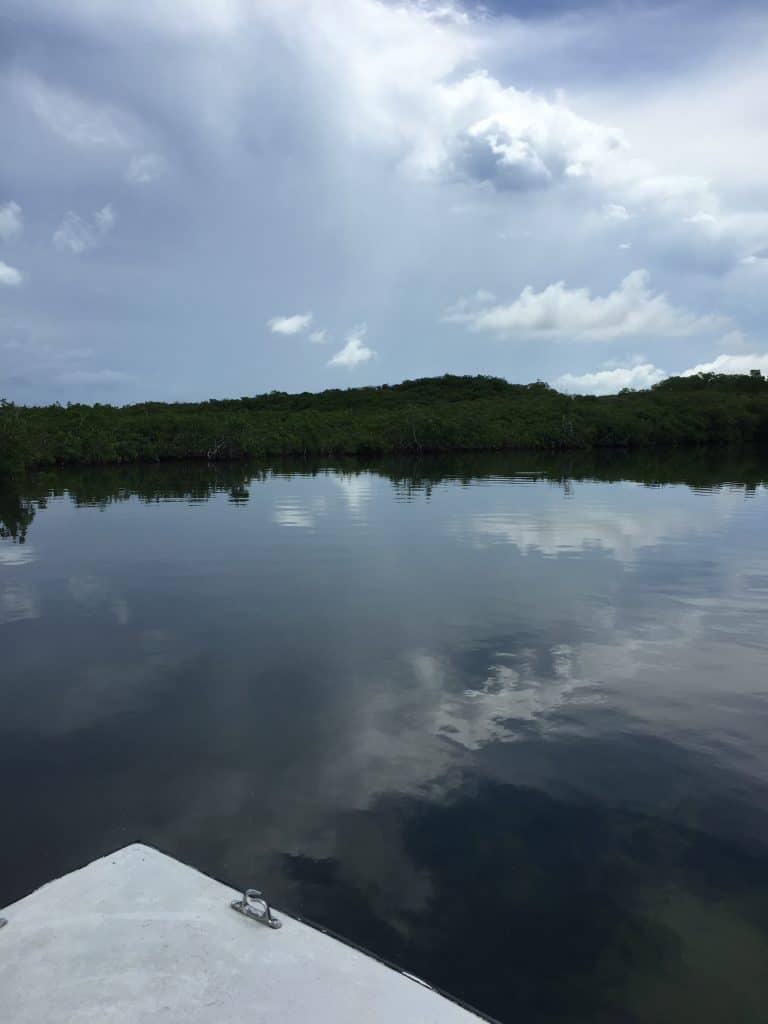 Later, as we tiredly turned the boat back toward home, I felt the peaceful vibrations of a day spent at sea settle over me, and a tingling excitement for all the things still to discover.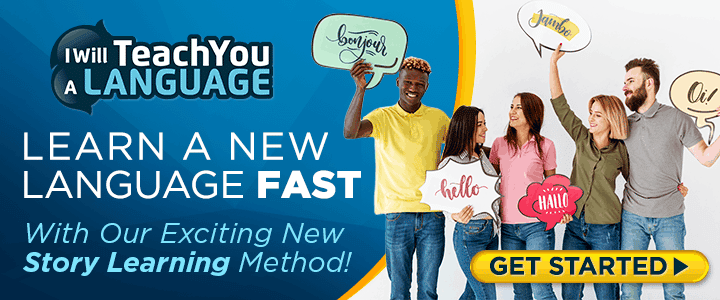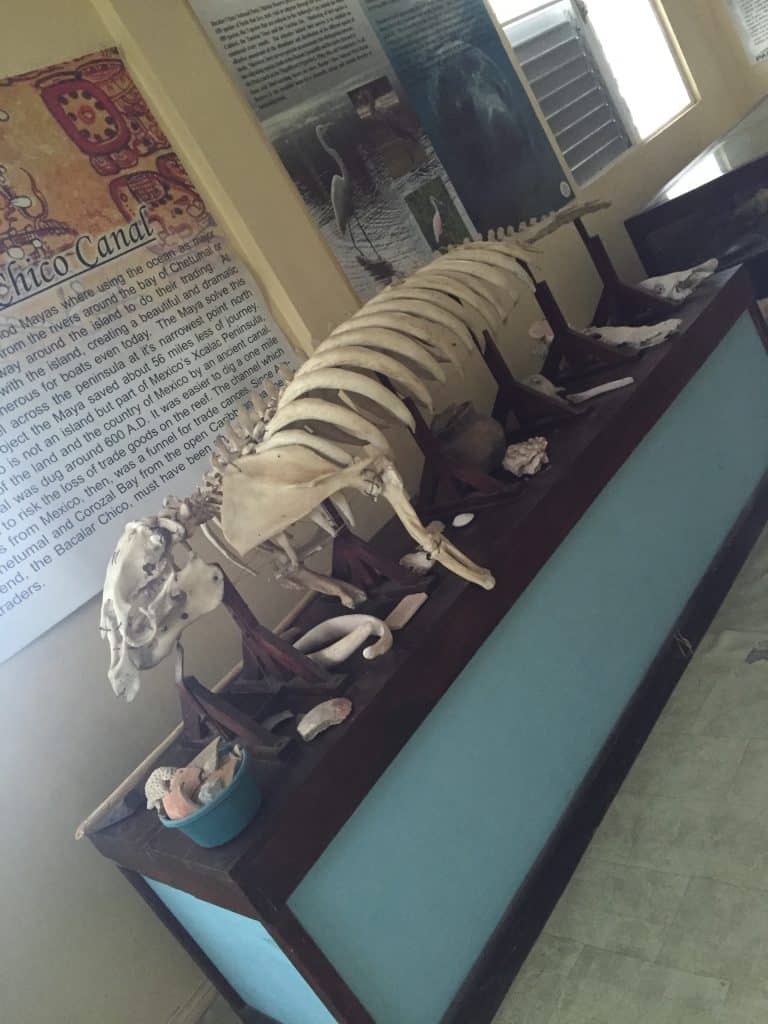 Interested in reading more about how I'm thriving and surviving in San Pedro, Belize? Click here to discover this island along with me.
OR
Check out the links below to see what other adventures I've been on lately.
The Belize Chocolate Company—Chronicles of Life in a New Land
The Mennonite Market—Chronicles of Life in a New Land

Sunday Funday with New Friends—Chronicles of Life in a New Land

Focusing on Fitness—Chronicles of Life in a New Land

Belize or Bust – Chronicles of Life in a New Land

South of San Pedro – Chronicles of Life in a New Land


Like Our Articles?
Then make sure to check out our Bookstore... we have titles packed full of premium offshore intel. Instant Download - Print off for your private library before the government demands we take these down!