Bitcoin in Mexico
Mexico is quickly adapting Bitcoin and cryptocurrency. Mexico is the most open to trading Bitcoin and has the most efficient systems for getting cash (paper money) to Bitcoin and Bitcoin to debit cards.  
As a result, Mexico's economy will see many benefits from Bitcoin. In this post I'll review Bitcoin in Mexico and how crypto will benefit the country.
What is Bitcoin
Bitcoin is the world's first decentralized digital currency. Created in 2009 by an unknown person using the pseudonym Satoshi Nakamoto, Bitcoin allows you to send and receive any amount of "money" instantly to any part of the world at any time without the involvement of banks.
The blockchain, on which Bitcoin is based, allows you to send crypto from point to point at no cost. Where an international wire transfer might cost $100 through SWIFT, transferring Bitcoin between countries is free. This is why Bitcoin will revolutionize the offshore banking industry… or more properly stated, why blockchain will revolutionize the industry.
The information from each Bitcoin transaction is open to the public and everyone with a computer can have access to it. Bitcoin utilizes peer to peer technology which allows it to function without a central authority. Therefore, no bank and not legacy system to charge a fee for each and every transfer.
Trust in Bitcoin
A great deal of the trust in Bitcoin comes from the fact that it does not require trust. Bitcoin is completely open coded and decentralized. There are many ways to obtain Bitcoins, you can accept them as payment and simultaneously enter the Bitcoin economy, get paid with Bitcoins for a service, trade Bitcoins at a cryptocurrency exchange, or solve complex mathematical problems in a process called mining.  
Nick Spanos, founder of the Bitcoin Center in New York City, states that the price of this cryptocurrency is generated by the law of supply and demand. Just today Bitcoin rose to a record breaking $9,480 USD and 176,091 Mexican Peso per coin, completely shattering financial predictions.
Bitcoin has come a long way from being a cryptocurrency used for illegal transactions on the dark web and a haven for hackers. It's paving the way for a new decentralized monetary system. Countries with unstable financial systems are seeing the benefits of Bitcoin.
Bitcoin and Mexico
Unlike US investors, Mexicans are using Bitcoin as a necessity and a tool. More than 56 percent of the Mexican population does not have a bank account according to INEGI. This is due to the mistrust that many have with national financial institutions.
Mexican minimum wage is currently at 80 pesos a day or 4.17 dollars. More than 29.7 million businesses operate as an informal commerce meaning that they don't pay taxes or register with the Servicio de Administracion Tributario, the Mexican equivalent to the IRS.  
Despite this, more than 100 million Mexicans have a cell phone and a great percentage of those cell phones are smartphones with a Wi-Fi connection. Mexico's technological market is steadily growing and last year it became the fastest growing market for Fintechs in Latin America.
The peso is currently the 18th most used currency for Bitcoin and Mexico's cryptocurrency business is growing at a fast pace. People are taking advantage of its anonymity and its economical way to transfer funds.
FREE GUIDE! Get Essential Information on Protecting Your Assets
18 STEPS TO IMPLEMENTING YOUR PLAN B
Mexicans using Bitcoin 
Mexican immigrants working in the United States are using Bitcoin to send money back home without interference from a bank and a costly transfer fee. More than $25 billion dollars are wired to Mexico from workers in the U.S each year.
Not just people, businesses are starting to depend on Bitcoin to send money to Mexico. The Mexican-American cross border market is close to $775,000,000 dollars every year. The adoption of Bitcoin on both sides of the border will allow corporations to spend less money and make cross border transactions faster and more efficiently.
Mexico is the only country in Latin America to regulate Fintech firms. Although they don't have established laws regarding cryptocurrency they have settled on certain norms to help standardize it.
For example, Bitcoin can't be used to buy property worth more than 8,025 times the Mexican minimum wage.  Over the past few years Fintech companies have appeared in Mexico and have helped establish a proper use.
Two of the most popular companies are Bitlem, who opened the first Bitcoin exchange in front of the Mexican Stock Exchange, and Bitso. Bitso allows its customers to deposit money into their Bitcoin account at over 140,000 7 Eleven and OXXO convenience stores throughout Mexico. Bitso has over 81,000 users in its platform and generates over a billion pesos a month. Bitcoin is poised to become an integral part of the Mexican economy in years to come.
Conclusion
As the United States wages war against Bitcoin, I expect Americans to move their holding offshore and out of harm's way. Many will come to Mexico for better service and a more friendly environment for cryptocurrency investors.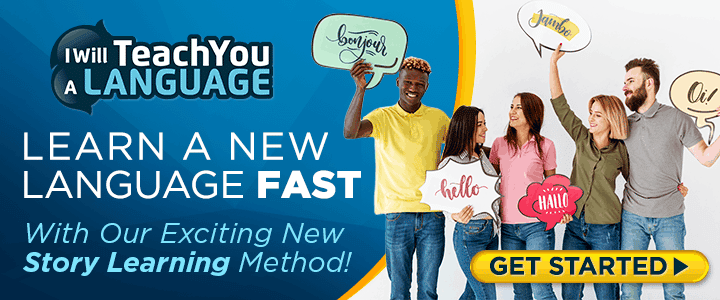 Americans looking to do business in Mexico should first set up offshore. This is because Mexico will tax your crypto transactions. You should first form an offshore company and then open a wallet offshore and in Mexico.
For more information on structuring your affairs offshore, please contact us HERE.
I hope you enjoyed reading: Bitcoin in Mexico. Here are a few articles I think you'll enjoy reading:
Move your Business to the Cayman Islands
Big Banks are Starting to Enter the Cryptocurrency and Blockchain Craze
How to Become a Mexican Resident
Like Our Articles?
Then make sure to check out our Bookstore... we have titles packed full of premium offshore intel. Instant Download - Print off for your private library before the government demands we take these down!