Initial Coin Offerings (ICOs) are new ways of financing companies and projects based on. It is a process, through which the investor acquires tokens, chips, or virtual assets that allow you not only to invest and to speculate, but also to use them in the future for a product or service developed by the ICO.
Initial Coin Offerings present a new model that could potentially mitigate the volatility of cryptocurrencies. It is clear that the objective of the ICO is to raise money. The largest ICO in history was Block.one which raised over $700 million as a Cayman Islands company.
For individual investors, ICOs have an important advantage, to finance very innovative companies directly. An ICO should allow a startup to skip the venture (vulture) capitalists and go directly to the public. To skip the over regulation and costs imposed by the US by going offshore.
Here are my thoughts on the top jurisdictions for ICOs.
SWITZERLAND
The Swiss government announced that it is in the process a creating working group for ICOs that will be in charge of the study of possible actions of regulators. The Swiss Ministry of Economics said that they are convinced that there is enormous potential, but that the market is not as disciplined as they would like it to be. They want the ICO market to grow, but without putting the integrity of their financial markets at risk.
Even with pending regulations, Switzerland is the hottest ICO market on the planet. If you have the cash to launch here, Switzerland is the top-tier jurisdiction of choice.
CAYMAN ISLANDS
The largest ICO ever was issued from Cayman. And, these islands have been home to quality compliant international tax and business planning for decades. Don't let Hollywood's commentary on Cayman confuse you. This is where top quality companies and financial institutions set up when they want to do things right.
Cayman is the clear leader in ICO funds. If you want to set up a fund to invest in crypto, Cayman is the place to be. Likewise, if you want a quality jurisdiction with a solid world image, look to the Cayman Islands.
For more, see: Why you should issue an ICO in Cayman Islands
SPAIN
Experience the Insider community that takes your international lifestyle to the next level. Download your FREE guide
"18 Steps to Implementing Your Plan B" instantly!
ICOs are an international phenomenon and in Spain there are already some entrepreneurs who are not letting the opportunity pass by such as ICO SPICE VC, an international project that takes the world of venture capital investors to the blockchain. ICO SPACE VC's goal is to provide liquidity to investors in our fund via tokens, which represent an economic interest in the token, unlike traditional investments in a fund.
MEXICO
Data suggest that 94% of the wealth created by bitcoins in Mexico are in the hands of only a handful of persons and some estimate that 95% of the wealth is only owned by 4% of all the owners of cryptocurrencies. Jeremy Gardner, 25, an investor with a hedge fund that acts as a tour guide for novices in cryptocurrencies is leading the Mexican market. Gardner made an ICO for his emerging company Augur that he later sold to raise non-virtual money. The chips sold quickly and they were the forces that unleashed the current boom in the market.
Mexico is looking like a very interesting market for bitcoin and ICOs. I believe that crypto will become more common in 2018 and then ICOs will take off around the third quarter. For more on Mexico, see: Fintech and Cryptocurrency Law in Mexico
ESTONIA
Estonia made a splash last month when one of its government agencies proposed launching a token as an addition to its Residency program. Estonian e-government services can be run from anywhere. One of the many reasons why Estonia would not be anybody's first choice to invest in ICOs in Estonia would be the volatility of its government. In the old days, a government in exile would quickly lose legitimacy. Sheltering in another country would lack the infrastructure to do its job. But today an Estonian government in exile could continue. It helps to clarify the differences between a nation, a state and a geographical country.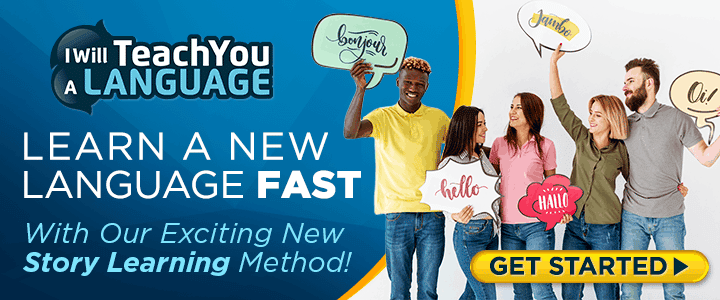 For these reasons, Estonia has emerged as the low cost ICO jurisdiction in Europe.
GIBRALTAR
Gibraltar has announced that in the coming weeks a bill will be developed that will regulate the Initial Coin Offerings (ICO) in British Overseas Territories. The bill, aimed at regulating the promotion, sale and distribution of digital tokens in the territory of Gibraltar, will be the first set of standards developed specifically for ICOs. This could be huge, and everyone interested in investing in ICOs should pay close attention to the bill's legislation.
UNITED STATES
Of course, the United States is the largest market for ICOs in the world. This is especially true since the Chinese government
has cracked down on ICOs and cryptocurrency exchanges.
If you want to issue a large ICO to accredited investors only, we can help you structure it in an efficient manner. This would include setting up the company in a jurisdiction such as Cayman and then drafting US compliant offer documents.
When you sell to US investors, you will have a lot of restrictions. For example, their coins or tokens will need to have a lockup period.
I hope you've found this article on ICOs to be helpful. For more information, or for assistance on investing in cryptocurrencies or opening an offshore company, please contact us at info@premieroffshore.com or call us at (619) 550-2743. We'll be happy to assist you to structure an Initial Coin Offering.


Like Our Articles?
Then make sure to check out our Bookstore... we have titles packed full of premium offshore intel. Instant Download - Print off for your private library before the government demands we take these down!