Are You Looking For A New Country To Call Home?
There are so many things to think about.
Here are the top 12 questions people ask me about when they are looking for a new country to call home:
Location

Infrastructure

Currency

Language

Government

Visas – Difficult or ease

Weather – beaches, mountains

Tourism

Retire or Work

Can I obtain Citizenship?

Cost of Living

Real Estate
Let's break down these 12 important ideas and let's take a look at Belize and discuss the first 6.
Belize
1. Location
Belize, formerly known as British Honduras, is a Caribbean country located on the northeastern coast of Central America. Belize is bordered on the northwest by Mexico, on the east by the Caribbean Sea, and on the south and west by Guatemala.
Flights from Northern US and Canada into Belize City or the Capital, Belmopan, can be roughly bought for $500 USD return, and Miami to Belize City around $250.00, which allows for easy access back to the States or Canada, and also allows family to visit when time permits.
2. Infrastructure
Getting To And Around Belize
The major airlines that serve the United States and Canada often have direct flights to Belize. The same is true for points in the European Union as well as nations closer to Belize. Under normal circumstances, you're likely to land in Belize City.
Ground transport is not a problem. Many resorts and hotels offer shuttle services to multiple points around the country. You can also rent a vehicle if you like. Many visitors choose to go with the shuttle services and settle in a bit before they look into renting a car. You'll find that the concierge at the hotel can help you whenever you like. 
Growing Infrastructure 
Finding the perfect tropical paradise can be challenging. Most people want to find a balance between somewhere scenic and undeveloped and somewhere developed but not too crowded. Fortunately, Ambergris Caye fits somewhere neatly in the middle. 
Take, for example, transport on the island. Cars aren't a necessity, and many people rely on golf carts to make their way in and out of town. Many of the roads on the north and central portions of the island are paved, making it easy to get around. Of course, there are also buses and taxis as alternatives. 
This supports a laid-back pace to life that so many locals and expats love. At the same time, there is a growing infrastructure on the island. If you need to get to the mainland of Belize in a hurry, you need to visit a hospital in an emergency, or you just need to catch an international flight, you can do so with little hassle.
Ambergris Caye is growing thanks to the many people who appreciate all it has to offer, but it still retains its appealing, under-the-radar atmosphere that so many residents and visitors love.
3. Currency
The Belize dollar is the official currency in Belize. It is normally abbreviated with the dollar sign $, or alternatively BZ$ to distinguish it from other dollar-denominated currencies. 
Experience the Insider community that takes your international lifestyle to the next level. Download your FREE guide
"18 Steps to Implementing Your Plan B" instantly!
One U.S. dollar equals two Belize dollars. For several decades now the BZ dollar has been tied to the U.S. dollar at an official rate of two to one.
Belize law allows travelers entering the country to bring with them a MAXIMUM of US $5,000. Be it in cash, cheques or negotiable instruments. This limit is per adult individual. You MUST declare the total sum of money on your Disembarkation Card before presenting to the Belize Customs Authority at all air, sea or land entries.
4. Language
English Is Widely Spoken
Culturally, Belize offers the best of both worlds. On one hand, you can enjoy plenty of incredible local culture. There are specialty foods, great live music on the beach, and the chance to interact socially with local residents. At the same time, you can find comfort in the familiar.
In Belize, Spanish is widely spoken; however, English is also an official language. Virtually everyone can speak English, and those who work in medicine, finance, or tourism will have no trouble communicating with you in English. This can be a great bonus to those who want to experience something new but still avoid the language barrier.
5. Government
The Belizean government is the democratic administrative authority of Belize, a constitutional monarch under a parliamentary democracy. It was formed in 1981 after gaining sovereignty from the United Kingdom. The constitution is the supreme law of Belize.
The local government in Belize comprises of 4 types of local authorities: city councils, town councils, village councils, and community councils.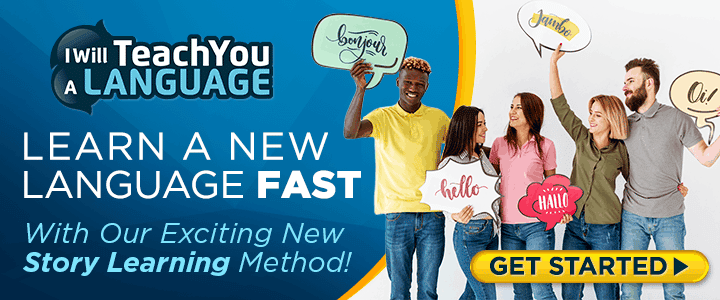 6. Visas 
If you are a Canadian, UK, or USA citizen, you do not need a visa. You will be granted a 30 days visa when you arrive. You must have a valid passport and a return ticket to visit Belize. You can also renew your one-month visa for several months before having to leave the country. Your short-term visa can be processed when you arrive.
Understanding Travel And Work Visas
Obtaining a work visa is more detailed. If you plan on living in the country for an extended time, you will require one in order to earn a living. There are two different approaches to work visas that may apply.
One approach has to do with working for an employer who is willing to hire a foreigner who has established legal residency in Belize. You establish legal residency by renewing your travel visa for up to six consecutive months. In order to be considered, you must be in the country legally, have all permits and visas that are available to you up to this point, and ensure your information with the Immigration Department is up to date.
Your prospective employer must submit documents to the Belize Labour Department. These documents include:
An application submitted on your behalf

3 recent passport photos

A copy of your passport

Confirmation that you are qualified for the job 
There must also be evidence that the employer made a reasonable effort to fill the vacant position with a citizen of Belize. Assuming the Labour officer looks over the information and determines that the employer did make a reasonable effort and that you're qualified for the position, there's a good chance of being approved and receiving the work permit.
The second approach has to do with temporary self-employment. You will need to possess all the documents from the Immigration Department that would apply if you were attempting to work for a local employer. In addition, you will need proof of funds to tide you over while you launch this new venture. There must also be a reference submitted to the Labour Department by an agency or ministry-related to your field of endeavor.
In some cases, the six-month requirement may be waived if you are planning on being self-employed. The rationale is that you've provided evidence that you can support yourself while the venture takes off. There's also some expectation that you will employ nationals once the business grows to a certain level.
Remember there are other factors that come into play. You must be considered to be of sound character and free of any health issue that's considered contagious or capable of interfering with your ability to earn a living.
Renewing Work Visa
Technically, you don't renew work visas in the same way that you renew a travel visa for another month. A work visa is good for one calendar year. Before the current visa expires, it's necessary to apply for a new replacement work visa. This may be done through your employer if you are working for a Belize national. If you're self-employed, you're responsible for making the proper applications in a timely manner.
Don't assume that your visa will automatically be renewed. The Labour Department will look at the application as if you are applying for the first time. If anything has changed that indicates you no longer meet the basic requirements, there is a chance that the replacement visa will be denied.
Conclusion
There are many things to look at when you are looking to move to a new country. The above 6 are just a starting point. Next week we'll discuss the remaining 6 items and then move on to Panama.
Living and working in Belize is a desire for many. While it may take some time, the goal you've set out to achieve will eventually come to pass. For more information on offshore banking or mortgages, please contact Caye International Bank.
Here is probably the most extensive ebook on Everything You Ever Wanted To Know About Eliminating Your Taxes, Protecting Your Assets And Regaining Privacy Over Your Life And Investments. It is called The Ultimate Guide To Going Offshore.
If you have any questions about living or banking in Belize, please contact us here.

Like Our Articles?
Then make sure to check out our Bookstore... we have titles packed full of premium offshore intel. Instant Download - Print off for your private library before the government demands we take these down!