A Guide to Buying Real Estate in Belize
What do you know about Belize? If you're like most people, you already know that Belize is a beautiful destination in the heart of Central America. Perhaps you already know that Belize is a stable jurisdiction with a low cost of living and an amazing climate. Maybe you've heard about the potential for offshore investments or even the growing tourism and vacation rental market. 
Whatever you've heard about Belize may be pushing you toward investing in the country yourself. Buying real estate in Belize is a popular option because you can get a lot for your money. Right on the beach, real estate prices are far lower than they would be in comparable destinations in North America. Head inland, and prices drop further.
Use this guide as you navigate the world of real estate investment in Belize. 
Buy Property Through Proper Channels
First things first: Belize is home to some truly incredible real estate bargains. Prices are probably far lower than what you're used to. That being said, property that looks too good to be true probably is. Real estate transactions should go through an attorney or a real estate agent that is licensed in Belize. 
Fortunately, completing a title search in Belize is straightforward and inexpensive. It can be done through the Government Land Registry, and it shouldn't cost more than USD $250.00. A title search makes it clear who owns the property and will give you peace of mind that what you purchase is now yours and yours alone. 
No Restrictions on Foreigners Buying Real Estate in Belize 
In some countries, foreigners have to jump through a lot of hoops before they can truly own property. In fact, in some nations it is impossible for foreigners to own real estate outright, and any sales have to be completed with the help of a third party. 
In Belize, that is far from true. Foreigners can easily purchase real estate in Belize, and there are no laws that discriminate against international buyers. There are also plenty of international sellers and real estate agents, which helps buyers feel comfortable every step of the purchasing process. 
Enjoy Low Property Taxes 
If you're thinking about buying real estate in Belize, the cost is probably one of your motivating factors. After all, the price of property in Belize is very affordable, and so is the overall cost of living. In some nations, however, property taxes can creep up and become a significant expense. 
Fortunately, that is not the case in Belize. Property taxes are incredibly low, even for large homes or beachfront properties. You might spend USD $200.00 on the annual property taxes for a large, four-bedroom home. This works out to as little as USD $10 to $20 per month for average property owners. 
Retirees Benefit from Qualified Retirement Program 
Whatever your age or your plans for the property, real estate in Belize can be a smart investment. However, it is an especially appealing option for retirees. If you're over the age of 45 and you meet a few additional requirements, then you'll be eligible for the Qualified Retirement Program (QRP) in Belize. 
As part of the QRP in Belize, you are entitled to stay in the country without the need for a visa. You'll also qualify for tax exemptions and you can bring in household goods, cars, boats, and even light aircraft without paying import duties. If you're hoping to retire in Belize or just spend a few months a year in the country, this could be ideal. It also gives retirees an extra reason to pick Belize as an investment destination. 
Decide How You Plan to Use the Property Before Purchase 
One of the best things about buying real estate in Belize is the variety of properties available. If you want to buy a small condo or a large house, both options are possible. You can keep costs low, or you can splurge. You can be part of a thriving community with lots of amenities and growing infrastructure, or you can get off the beaten path and build your own home. 
Before you make up your mind, give some thought to how you want to use the property. Real estate can be used as your personal full-time residence, as a vacation property, or even as a rental property to bring in extra income. Make sure any property you consider can be used for its intended purpose. 
What to Look for When Buying Real Estate in Belize
Once you're ready to purchase property in Belize, there are several key things to look for. First, as mentioned, is a free and clear title. Then, think about the local infrastructure. Are the roads passable year-round? Is there access to television and internet services? Are there grocery stores nearby? Do you need a car to get around locally?
In places like Ambergris Caye island in Belize, you'll have all the amenities you're used to back home. More rural destinations may require some compromise but can deliver extra benefits and lower prices in exchange. 
Recognize That Financing is an Option
Unfortunately, too many people continue to think that buying property in Belize is out of their budget. In reality, it's an absolute possibility for most people. To start, your property could end up bringing in some income, especially if you're planning to rent it out for part of the year. Plus, financing is an option when you're ready to buy a home or land. Although banks in your home country might not feel comfortable giving you a mortgage, you can secure loans from banks in Belize. 
Belize is an incredible place to live, visit and, invest. Look into the possibility of owning your very own piece of tropical paradise.
Here are a few articles on Belize that you will enjoy reading:
16 Reasons Why Belize Is the Perfect Country to Move To
Panama vs Belize – International Business Company Formation
Belize vs Panama – Which Offshore Foundation Should You Use
Ultimate Guide to Going Offshore
About The Author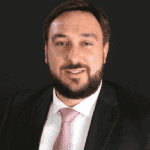 Luigi Wewege is the President of Caye International Bank, headquartered in Belize, Central America. Outside of the bank, he serves as an Instructor at the FinTech School in California, which provides online training courses on the latest technological and innovation developments within the Financial Services industry. Luigi is also the published author of The Digital Banking Revolution, now in its third edition.

Like Our Articles?
Then make sure to check out our Bookstore... we have titles packed full of premium offshore intel. Instant Download - Print off for your private library before the government demands we take these down!