As a beginner, you're probably overwhelmed with the numerous options and things to consider when it comes to traveling.
How do you find the best and cheapest accommodation? How do you travel safely? What should you bring? These are just a few questions that probably come to mind. All these doubts paralyze you and refrain you from traveling. So, you end up dreaming about your trip and postponing instead of living it.
Luckily, below are some tips that will remove all common doubts and give you straight, practical answers on how to prepare yourself for your trip and enjoy it.
1. Start With the Basics
If you're a newbie traveler, then it would be wise to start with some easier destinations. For example, maybe you could travel to a nearby country or some place that is similar to your homeland.
That way, it will be simpler to organize everything, and this trip will prepare you better for the next one that can be more exotic.
2. Don't Pack Everything From Your Closet
People tend to pack more clothes than they really need. So, no matter how hard it is, bring only essentials that you're actually going to wear. A tip from experienced travelers to get you more packing space is to roll your clothes instead of folding.
Also, avoid large, bulky suitcases, it's more convenient to use a handy backpack.
3. Pack Your Smartphone as Well
Nowadays, there are many travel apps that can come in handy on your trip. Christine from BestEssayTips will recommend some of her favorites.
"I can't imagine traveling without the MAPS.ME app. With offline maps and plenty of point of interests, I feel confident to wander around a new city. Also, I use Pocket app to save articles I find on the country I'm visiting. What else? Yes, XE Currency and Viber to stay in touch with family and friends.
4. Back all Important Things Up
Make sure you backup your most important documents, like passports, visas, health insurance card, and driver's license in case you lose them or somebody steals them. Also, don't forget to back up all valuable files and photos from your laptop. You can store your data on an external hard drive or some cloud service.
That way, you'll be ready for any case of emergency.
5. Carry Some Cash
You'll need some cash on your trip in case the ATMs aren't working, you lose your wallet, or there's something wrong with your cards. Stashed cash will be your lifesaver!
FREE GUIDE! Get Essential Information on Protecting Your Assets
18 STEPS TO IMPLEMENTING YOUR PLAN B
The best places to hide your money are toiletry bags, socks, and some hidden area of your backpack.
6. Find Accommodation
Today, there are many options when it comes to finding accommodation. If you have a limited budget, then the best thing would be to consider hostels, Airbnb, or Couchsurfing. Hostels can be pretty nice and cheap, Couchsurfing is entirely free, and if you need a more intimate atmosphere, then you can opt for Airbnb.
Likewise, don't overlook places that aren't in the city center – they are a great way to save some money.
7. Get Up Early
Make sure you get up early while you're traveling to seize the day completely. Mornings are perfect for beautiful photos, without too many tourists, as well as for visiting sketchy places. There are fewer people on the streets, and you'll be able to get the most of your sightseeing.
So, don't be lazy and wake up early to get more time during your trip.
8. Go Local
The best way to feel and experience a foreign country is to immerse in its local culture. In other words, don't be afraid to talk to the locals. Probably they'll recommend you some cool underground places to visit.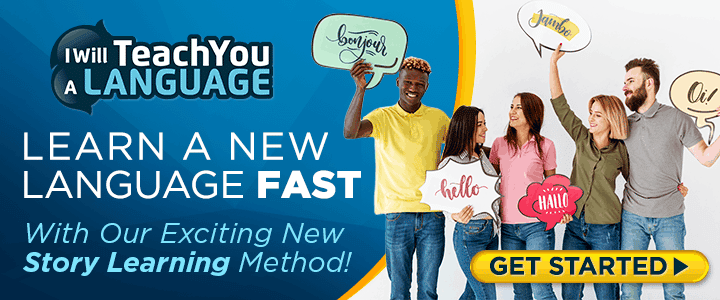 Also, feel free to eat local food and discover the authentic flavors. There's no better way to get to know a country.
9. Have a Positive Attitude
Sometimes when you're traveling, things won't go as you've planned. Sometimes you'll miss your airplane or bus. Sometimes the accommodation won't be what you hoped for.
However, it's crucial to have a positive attitude and look for a good thing that can come from these small inconveniences. Don't worry, there will always be another airplane or bus. Likewise, who knows what great things are waiting for you in that imperfect accommodation?
Consider everything as a fantastic adventure that will bring new experiences into your life. That's the whole point of traveling, right?
One last piece of advice – don't think too much, because there's no right or wrong way when it comes to traveling. Your way will be the right way.
The most important thing is to get going. Choose a place to visit. Book a flight and accommodation. Have a wonderful and unforgettable trip!
Want more information about traveling abroad? Contact us HERE
One more thing! If you're travelling to a country that speaks a different language than you do, I would suggest you go and visit my buddy Olly Richards from ICanTeachYouALanguage.  Spanish is his #1 language for students, but he has others too.  You will thank me later!
How to Live and Work in Belize
What to Do if You Lose Your Passport While Traveling Abroad
5 Things You Should Know Before Traveling Abroad to Dubai
Like Our Articles?
Then make sure to check out our Bookstore... we have titles packed full of premium offshore intel. Instant Download - Print off for your private library before the government demands we take these down!