From the mainstream press, you get doom and gloom. From Escape Artist, you get opportunity, discovery, and adventure.
Courage ensures we are not ruled by fears and doubts. Some courageous countries are releasing fear and opening borders with no travel restrictions. If you are doubting where to go to get away from the insanity of your own country, or are looking for where you can make your next forever home, maybe you can start by exploring places ready to welcome you. 
Let's check out the countries who have dropped all travel entry regulations and require no vaccination, no PCR or antigen tests, no QR code, and no health forms:
1. Mexico – Mexico has been open for travel since March 2021.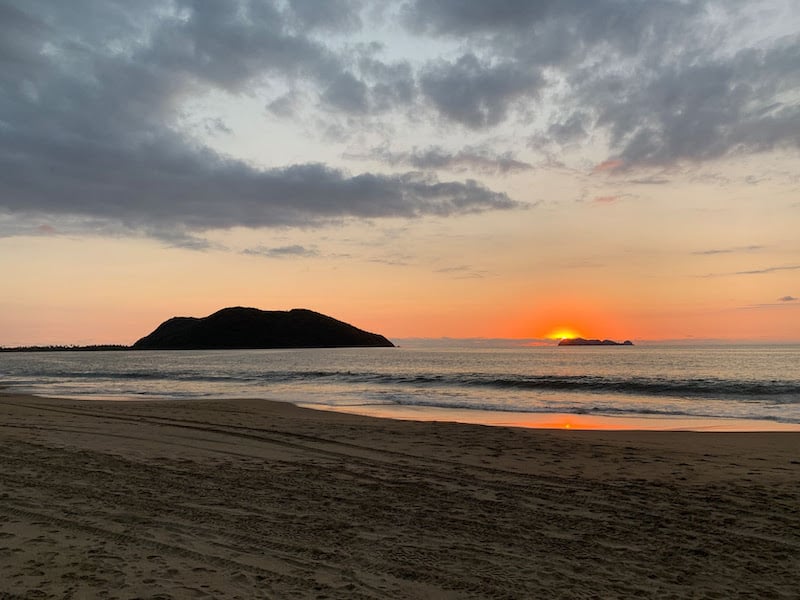 Barra de Potosi: Photo by Charlotte Tweed
Mexico was our destination of choice in December 2021 as it had no entry requirements and was the freest in the world—exactly the reason why I am here now. It also has an excellent tourist visa for the taking at 180 days—this makes Mexico a great place to explore to see if it's the right fit for your expat roadmap. 
Our time in Mexico will be up in June. While we've been here, we have stayed on the Pacific Coast and heard the roar of the ocean on Christmas and New Year's Eve. Ate street tacos for $1 each in Zihuatanejo, and are currently hanging out in the highlands. The land of "Eternal Spring" in Central Mexico is as glorious as it sounds. The weather is perfect here for my Canadian blood. Every day is like a pleasant fall day in Canada. Warm, sunny, dry days with highs around 25 degrees Celsius (77°F), cool nights dropping to 10 degrees Celsius (50°F). Next day, repeat. I know exactly what it's going to look like when I pull back the curtains each morning. What they say is true. No heat or air conditioning is necessary in the mountainous, stable climate of Central Mexico.
Birds sing in the trees. Roosters crow. Dogs bark. Workers clear debris in the forests with chainsaws. "Hola! Buenas dias!" is called to us from Grandpa Miguel down the hill below. Pardon me… It's time to go water the potted bougainvillea.
2. El Salvador – El Salvador lifted all travel entry regulations in November 2021.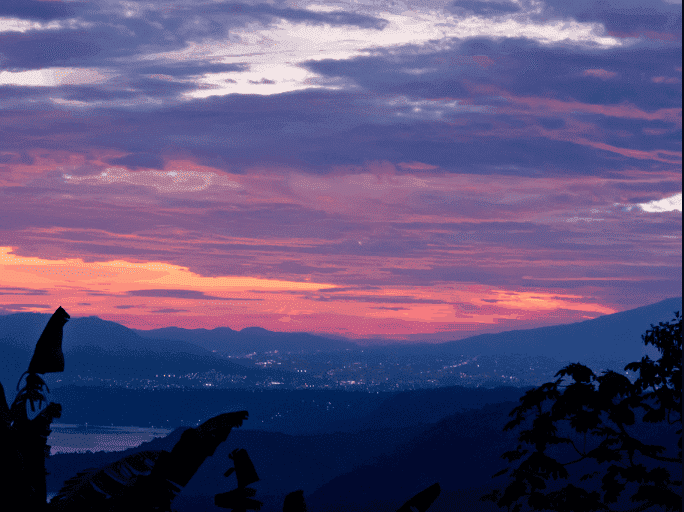 Ah, the land of bitcoin. That's not all, though. World-class surfing, nature and adventure, colonial towns and cities, "The Savior" is an adventurous country. At your fingertips are volcanoes, lakes, and varying climates from cooler to hot. Wildlife for the animal lovers and ruins from ancient civilizations for the history buffs. El Salvador is a place you will want to consider. Want to learn more? Download your FREE El Salvador handbook here.
3. Iceland – COVID-19 entry regulations lifted on February 25, 2022
FREE GUIDE! Get Essential Information on Protecting Your Assets
18 STEPS TO IMPLEMENTING YOUR PLAN B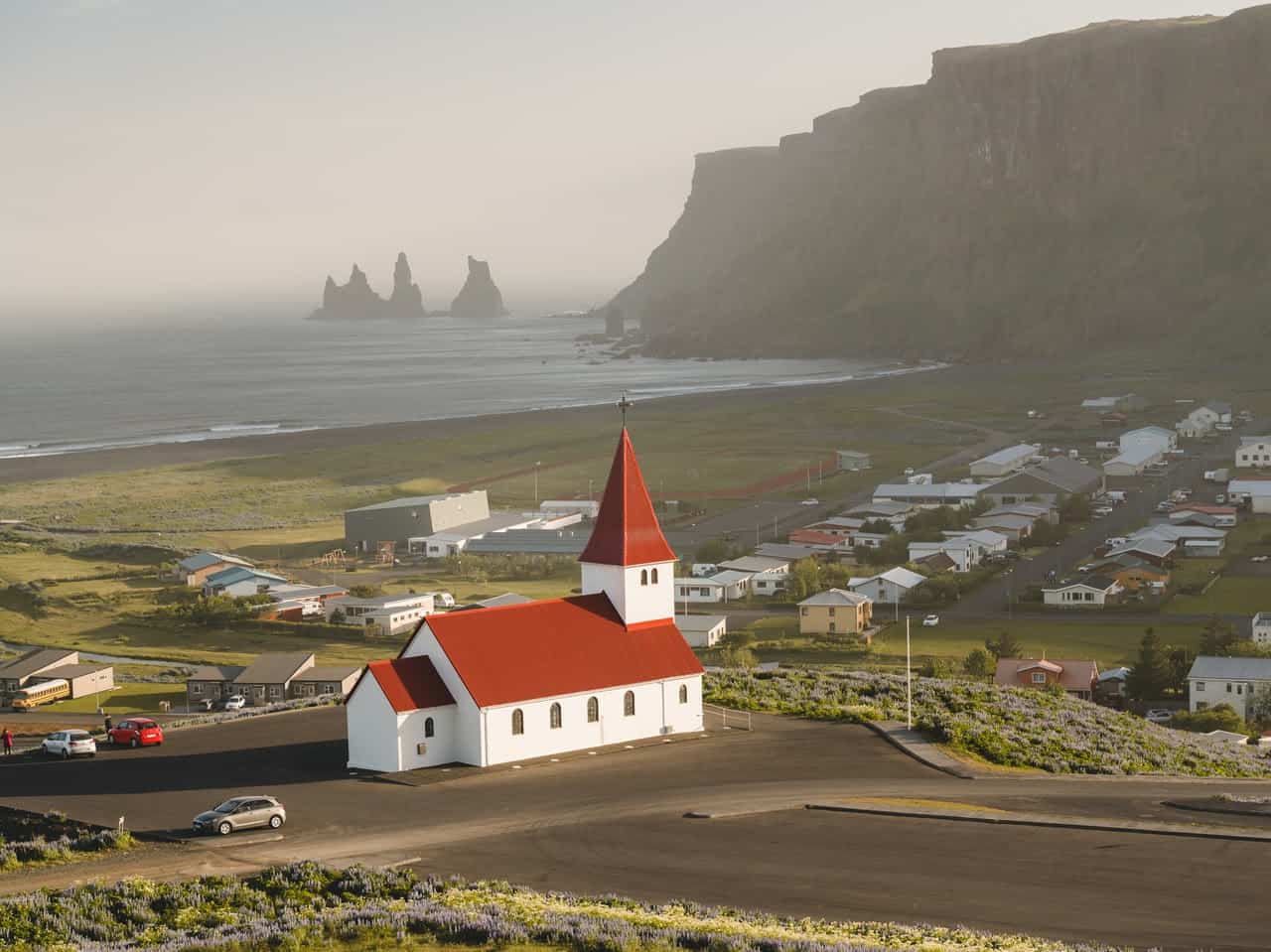 This one was a surprise as I searched online resource for open countries. Sometimes the isolated islands want to stay that way, but not Iceland. With a population of about 360,000, they are ready to welcome you back. A land of contrasts, Iceland's long valleys and peninsulas are scattered with mountains, lava fields, and tranquil hills carved by rivers. Some areas are rich with vegetation, while others are barren. Are you ready to go to the land of the midnight sun? 
4. Norway – COVID-19 entry regulations lifted on March 2, 2022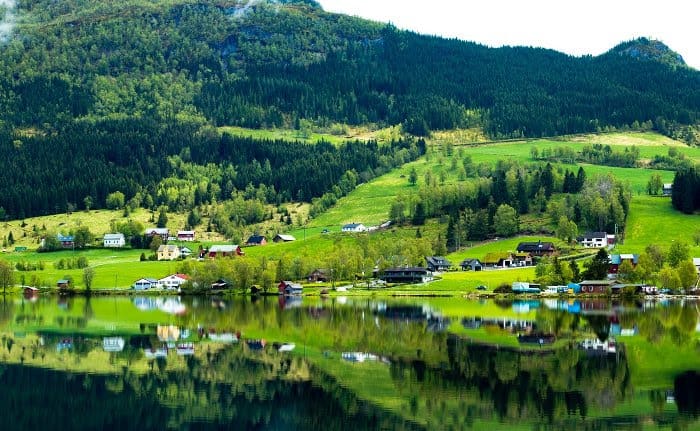 Fjords. Cities. Northern lights. A lot of space. Unique food. How about going on a King crab safari? The king of the seafood in the north and exclusive dining delights can be yours after catching the crustacean in the wild. Give skrei (Atlantic cod) a try. It is one of the world's best and most sustainable edible fish. Go on a skrei adventure—you've still got time as the peak season ends in April. Join a guided fishing trip, rent a boat, or fish from land, surrounded by snow-covered mountains. Venison, lamb, reindeer, cheese, and dried and salted cod are all delicacies you can expect to sample when visiting Norway. Pure, authentic flavours from local forests and mountain plateaus—both salty and sweet. The fertile grounds of Norway will please the most adventurous palate. Norway also has the world's biggest underwater restaurant. Nyt måltidet!
5. Ireland – COVID-19 entry regulations lifted on March 6, 2022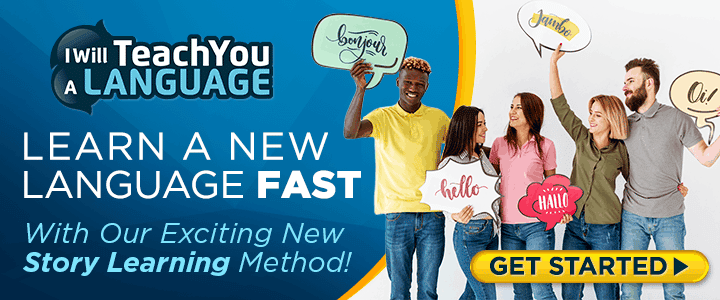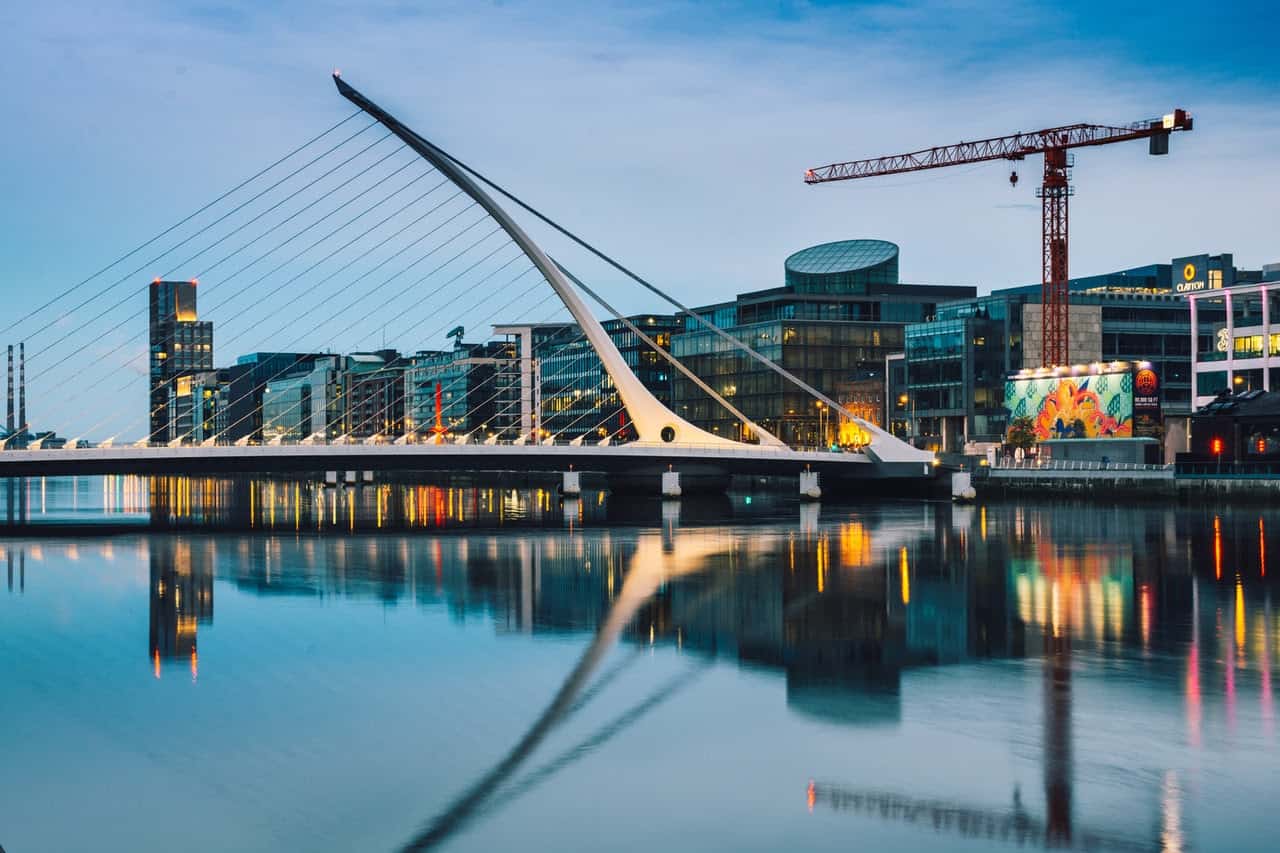 At the beginning of the pandemic, I remember naively thinking the lockdowns would only happen in China. Then I saw Ireland close its doors. It got scary. Now, the opposite feeling has come over me as Ireland opens back up. Hope. Ireland is a place for city breaks, explorations, and a refreshing haven, all enjoyable on a classic road trip. Incredible cliff walks, Game of Thrones and Titanic attractions, this action-packed island on the edge of Europe is now easy to visit. One warning: Do not kiss the Blarney Stone. Locals pee on it. Truth. I learned that in college.
6. Hungary – COVID-19 entry regulations lifted on March 7, 2022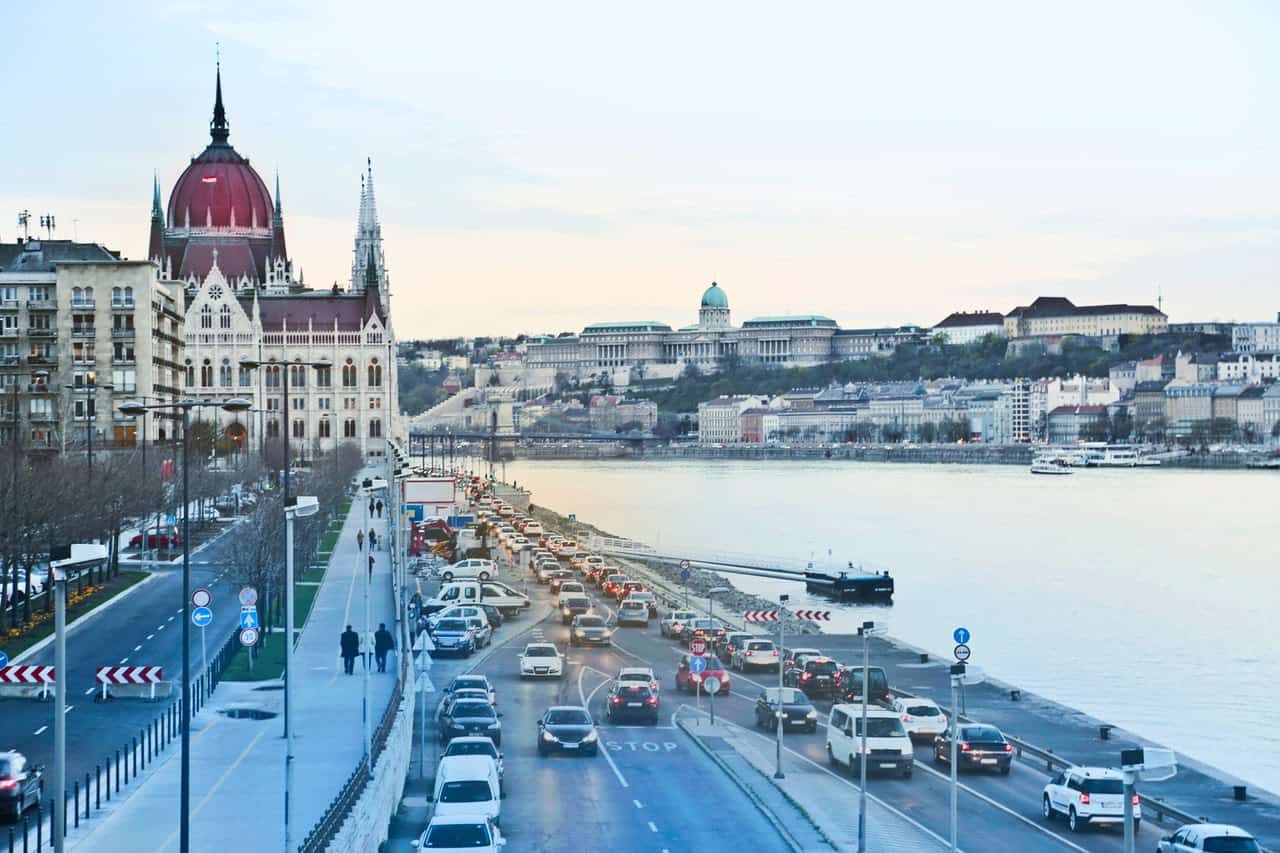 European lifestyle and architecture. Great wine, good food, and inexpensive public transportation. Easy access to other parts of Europe. Culture and the arts. Bike-friendly and clean. You had me at great wine. The European lifestyle is sublime. Imagine visiting a local wine bar and sampling three different glasses of wine from various regions. One hundred varieties are available for your choosing. Your wine flight arrives while you sit and look out at the city's historic cathedral. Get ready to linger for hours in authentic European fashion. What's the damage? $8.50 with a tip—that's what you can expect at the best wine bar in Budapest. Hungary is not super cheap everywhere, but a good value in most places. Hungary might be where you want to start your European exploration. 
7. Montenegro – COVID-19 entry regulations lifted on March 11, 2022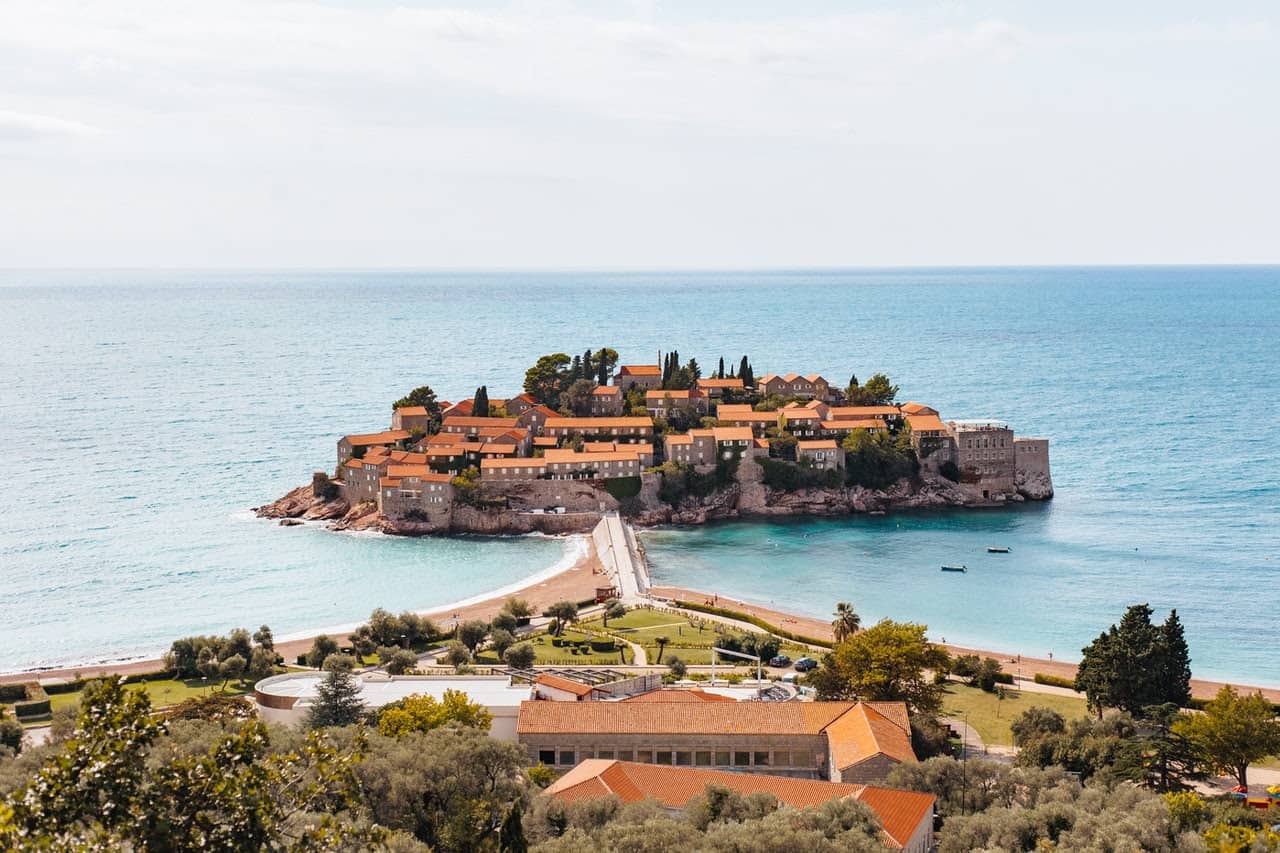 An up-and-coming travel destination, Montenegro is where you can drink water directly from a river and take a zip-line over the deepest canyon in Europe. Montenegro offers something unique as the region's history has gifted the country with tall people of different shades of eye colours and a warm, welcoming feel if you need a hug. Go to Montenegro and experience Roman floor mosaics, Illyrian gray castles, Venetian stony walls, brightly painted Orthodox monasteries, decorative Catholic churches, meek mosque minarets, and socialist-style buildings. Open your eyes to Montenegro's vivid cultural history. If you are looking for culture, Montenegro is where you want to go. 
8. Romania – COVID-19 entry regulations lifted on March 13, 2022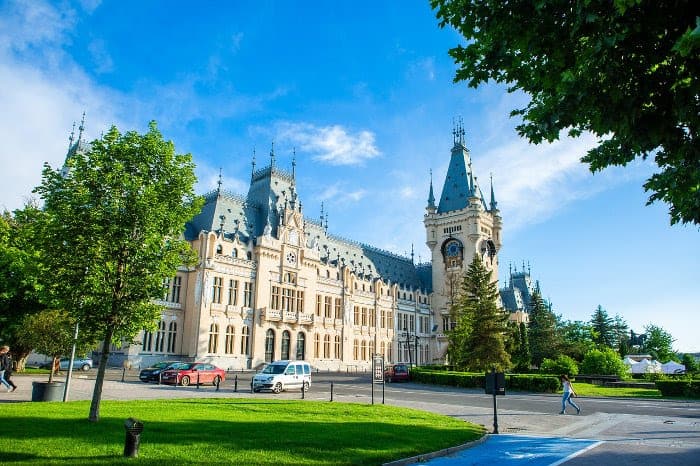 Romania is another country in the Balkans ready to steal your heart. Authentic, natural, cultural—the essence of Romania. A vibrant country plentiful in its arts, traditions, and scenic beauty. Journey by car or train from the Danube River to medieval towns, to Bucharest, to the Black Sea, and the historic regions of Southern Transylvania. The countryside is the heart and soul of Romania. Peasant culture remains strong and medieval ways prevail like nowhere else in Europe. Join the Romanians and their vivid imaginations and let your spirit soar. 
Wanderers, voyagers, and entrepreneurs, all… any age, any situation… you're all welcome to these countries. Where will you go first?
Source: IATA TravelCentre COVID-19 Travel Regulations Map as of 15 March 2022 19:15:24 UTC. IATA (International Air Transport Association)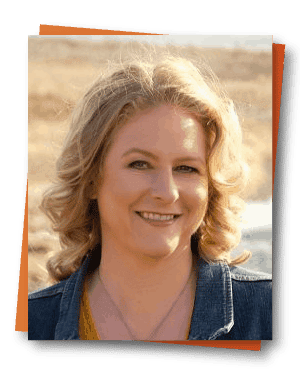 Charlotte Tweed is an adventurous soul with a goal to take you on a journey where you don't just visit—you live it. Graduating with a Travel and Tourism Honours diploma, Charlotte began her expat journey on June 15, 2021. After travelling through multiple countries, Charlotte now calls Mexico home. Reading, writing, and researching the best expat destinations in the world are how she fills her days. As a published author, her mission is to transform your life with expat travel—one destination, one adventure, one story at a time.


Like Our Articles?
Then make sure to check out our Bookstore... we have titles packed full of premium offshore intel. Instant Download - Print off for your private library before the government demands we take these down!