Now that summer is just around the corner, it is time to start planning our summer vacations. Of course, some of us will just go back to our parents and chill in the comfort of our childhood homes. Others will make it a little more adventurous and explore the nightlife of New Orleans, San Francisco, or Albuquerque. Some may even rent a trailer and explore the Americana. However, you may take a few more steps with that adventurous spirit and have yourself a trip of a lifetime – to Europe!
We know that Europe is usually considered something expensive and only for the chosen few. This is why many people will call a trip to Europe a journey of a lifetime. It could have been so back in the day, but today, it is merely a common misconception. In truth, a simple online search will show you how possible and affordable a trip to Europe may turn out to be. That is, especially if you book your tickets and hotels in advance – yet another reason to start planning right now!
But Europe is big, so you can't just set your destination as "Europe" in general. You need to be more specific. To help you with planning, we have collected the most exciting (yet affordable) destinations that Europe has to offer for your vacation ideas.
#1 Berlin, Germany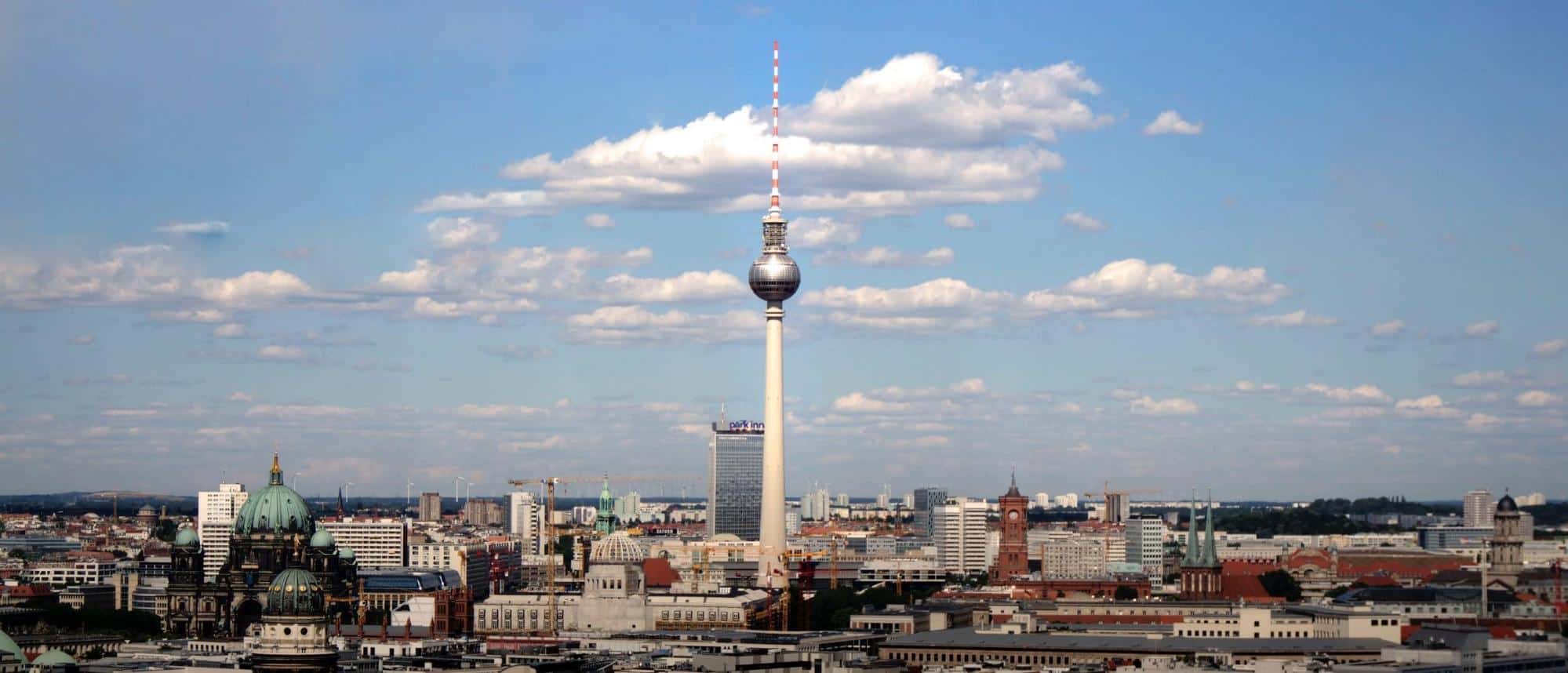 Image: https://www.pexels.com/photo/architecture-berlin-buildings-city-109630/
Berlin is famous for being arguably one the cheapest capital cities in Europe. Until a few decades ago, Berlin was divided into two polar parts. Despite the Berlin Wall stands no longer, the dualism persists on many levels. On the one hand, Berlin is an old city with many historical landmarks and museums (remember to bring your student ID!), but on the other hand, the value of preservation has never been strong here, so the city remains youthful. You can go around museums and historical parts in the day and then enjoy the wildest nightlife to the tunes of the world's most famous DJs. You can dine at a lush restaurant with any cuisine of your choosing, or you can just get a bratwurst for $3 and wash it down with a pint of fine German beer for the same price.
#2 Czech Republic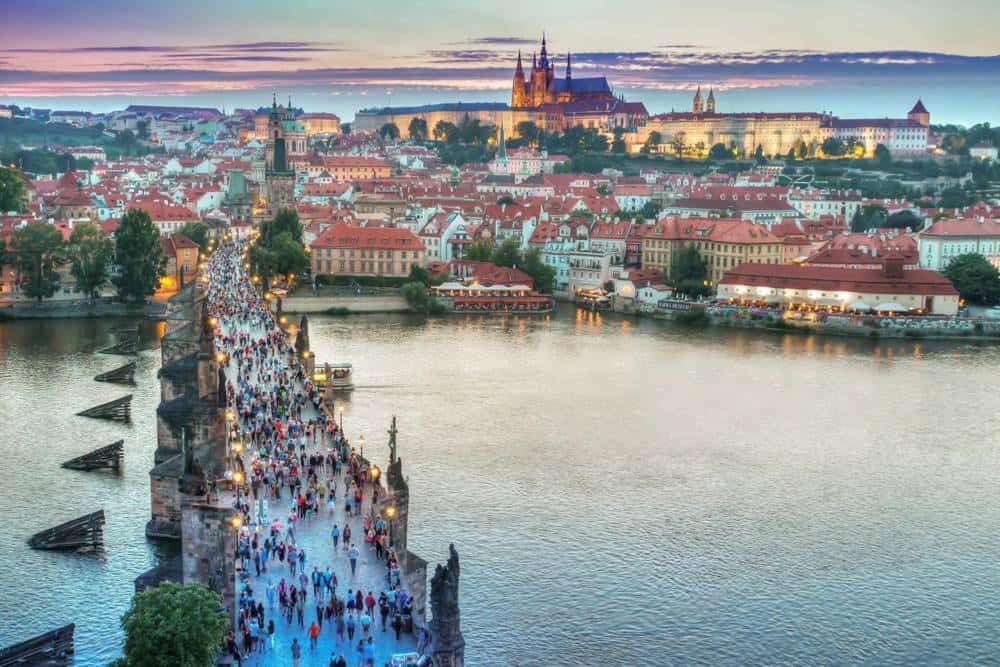 Image: https://www.pexels.com/photo/architecture-bridge-building-structures-castle-126292/
Prague is the world capital of Gothic architecture and finest beers. You need to know, however, that the same can be said about the rest of the country as well. Medieval castles and churches, old breweries, and guesthouses with cheap local food await you everywhere in the Czech Republic. They are so dense here that you should not be surprised at finding an old torture chamber literally in the next room of a beer hall.
#3 Poland
Experience the Insider community that takes your international lifestyle to the next level. Download your FREE guide
"18 Steps to Implementing Your Plan B" instantly!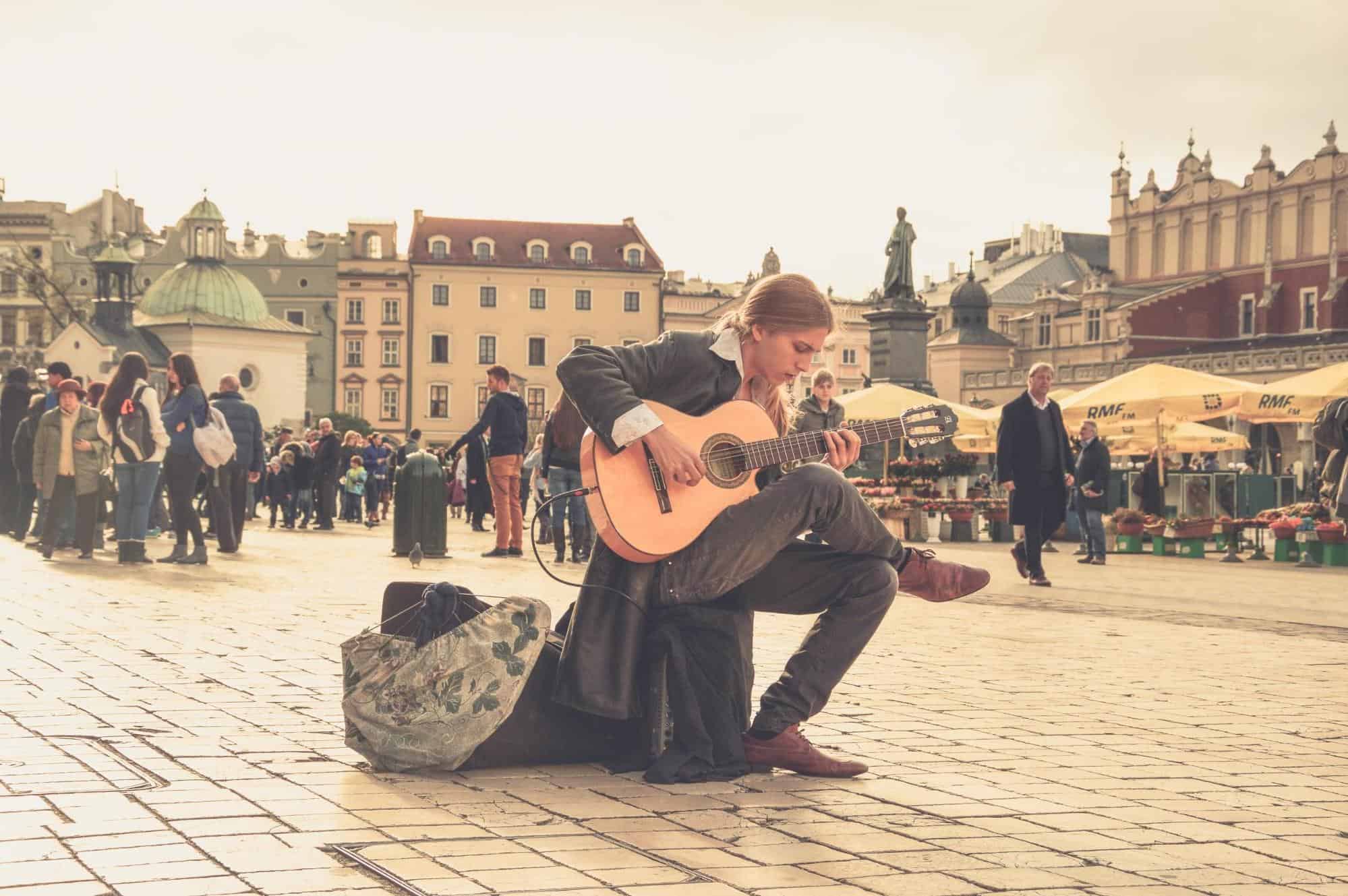 Image: https://www.pexels.com/photo/streets-music-musician-street-art-60783/
Potential tourist attractions of Poland often get out-shadowed by the more famous Berlin and Prague. It is a definite benefit for your budget and also helps you avoid the massive crowds of tourists in your vacations. Krakow's architecture is arguably as exciting as that of Prague and Vienna. Walking the cobbled streets and wondering at the Gothic churches and synagogues, it is easy to drink just one beer too much. If you are more into history, you can take a tour to the infamous Auschwitz which is in the near vicinity.
Up north, Poland has access to the Baltic Sea. Don't be scared by its Northern location – the sea gets quite warm in summer, and this Baltic Rivera has beaches all over. The jewel of this coastline is the city of Gdansk. Most of the old town was built in the 15th Century, but the fact that it's not so famous with tourists just adds to the hipness.

#4 Portugal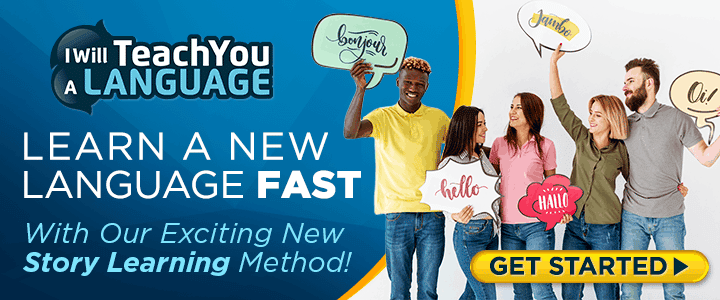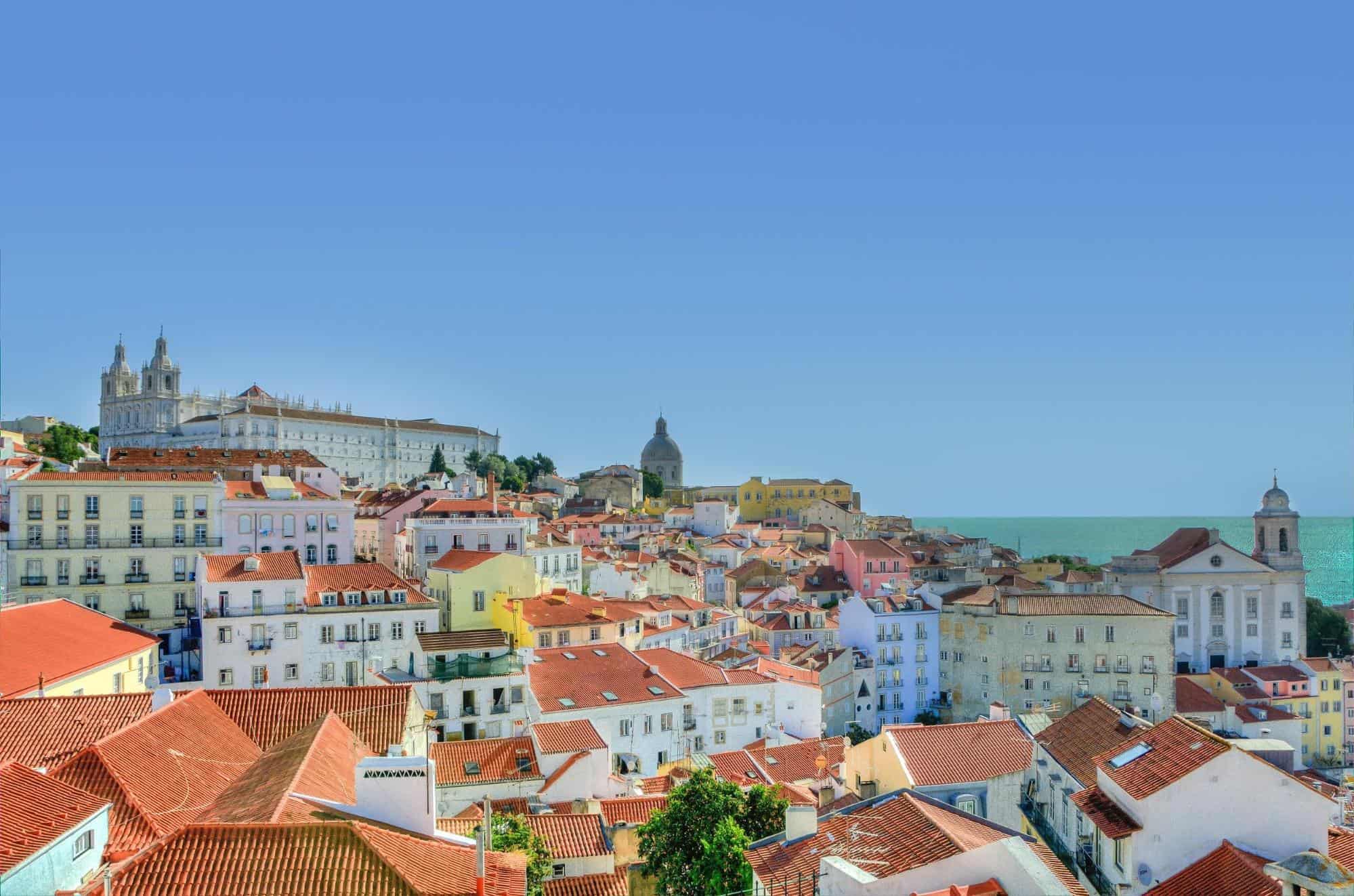 Image: https://www.pexels.com/photo/city-lisbon-houses-portugal-9253/
This country is already known for the affordable factor that requires no further presentation. A vacation here is the best bargain on the Atlantic coast! The go-to city of Portugal is Porto, the home of port wine. Still, there is much more to this city than excessive drinking at wine cellars. All the coastline is covered in restaurants with seafood directly from the ocean. And, remember to check out the art museums and galleries as you roam the ancient streets.
#5 Spain

Image: https://www.pexels.com/photo/city-sunset-coast-cathedral-58737/
While Spain does have big, fast-paced cities with international businesses and all that, it is not what the country is known for. It is primarily known for breathtaking nature which includes some of the best beaches in the world, impressive architecture often dating back to the Ancient times, and the relaxed atmosphere allowing you to enjoy some of the delicious local gastronomy. Everybody has heard all that about Barcelona. Fewer people know about a smaller town called Girona, just an hour and a half away, where you can have all that with lower prices and fewer people. An outdoors enthusiast is sure to appreciate Andalucian plains (which one can see in Game of Thrones Dothraki scenes). And if you're in for wining and dining, be sure to check out the gastronomic capital of the Basque Autonomous Community, San Sebastian.
#6 Croatia
Yet another Game of Thrones-related destination on our list: King's Landing scene were mostly filmed in Dubrovnik. Still, this corner of the Mediterranean has a lot to offer even if you are not a fan. The national capital Zagreb is less known to tourists, but the locals go out on "špica" every weekend. It's like a small carnival without any occasion but just for the sake of showing off. As for the nightlife, you should know that here in the Balkans it barely starts before midnight. The city also has the biggest density of museums in the world. And since it's summer, it would be a shame to miss out the opportunity to check out Croatia's most picturesque Adriatic coastline with its variety of Medieval towns like Split.
#7 Greece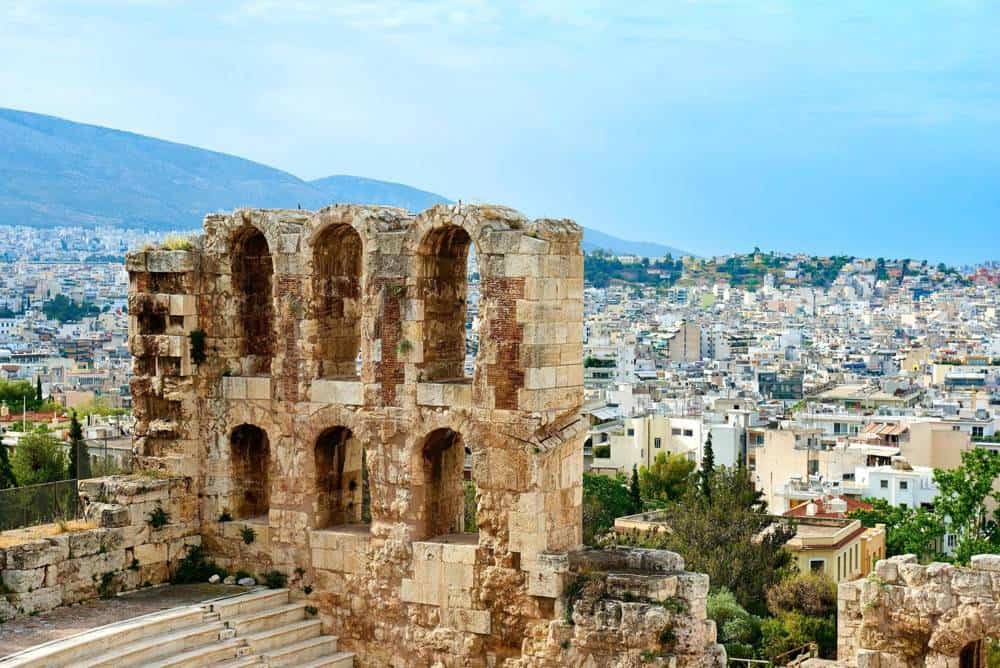 Image: https://www.pexels.com/photo/aerial-photography-of-stone-building-772700/
Greece is not an unfamiliar destination. Still, the recent financial crisis has made it much more affordable – unless, of course, you stay in the very center of Athens. There is a cornucopia of organic seafood, fruits and vegetables for unbelievable prices, – you can save a lot on food here. You can spend the saved money in the Bohemian neighborhoods of Exarcheia and Psiri on wine from the cellars, underground jazz clubs, and whatnot. And if you want to get out of town, the Peloponnese is full of ancient towns and sandy beaches much quieter than the Aegean Islands.
#8 Ukraine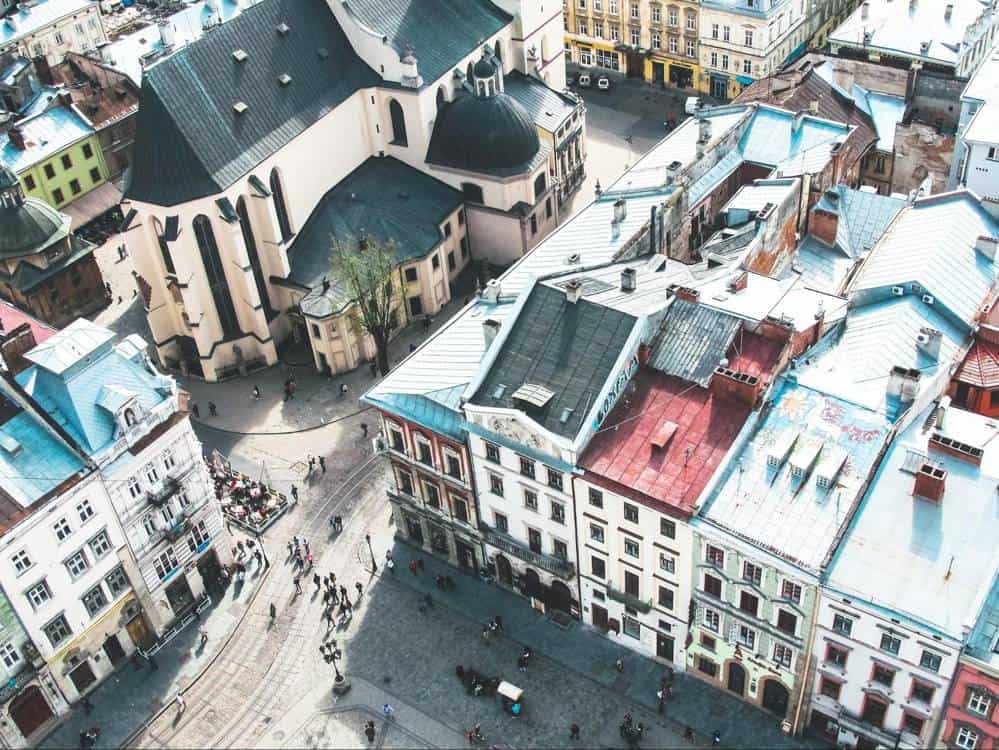 Image: https://unsplash.com/photos/qij8hrsnINA
This post-Soviet country had its borders open since 1991 when the USSR collapsed. Nevertheless, we barely know anything about it, other than what we hear in the news. Because of this relatively low exposure to tourists, Ukraine has managed to remain INCREDIBLY cheap! A pint of beer will cost you around $1, or even less if you are lucky, and full dinner at a restaurant should be no less than $10. You can wander around museums and shabby-chic historical landmarks of Lviv (rivaled only by those of Prague and Budapest!) or enjoy vibrant nightlife and sunny beaches in Odessa.
As you can see, with today's availability of low-cost airlines and booking services with lots of special offers popping up now and then, Europe is no longer an upper-class out-of-reach destination. All you need to do is make a decision about your destination, pack your bags, and set sails!
Author Bio: Christina Battons is a web content expert from LA. Creative writer who is able to connect various thoughts into a single theme. Christina loves to stay up to date on the latest content marketing trends. Her works have been published on Custom-writing.net and other resources. Connect with Christina on Twitter.


Like Our Articles?
Then make sure to check out our Bookstore... we have titles packed full of premium offshore intel. Instant Download - Print off for your private library before the government demands we take these down!