Often times, a relaxing vacation abroad can turn into a stressful one, as our lists of things to do and see become endless. Before you know it, what was planned to be a carefree time away from work and real life quickly goes sour, as you struggle to cram every last sight in. For your next vacation, consider one of these 5 serene destinations that will not only provide you with peace of mind, but endless creative inspiration.
1) Nusa Island, Kavieng, Papua New Guinea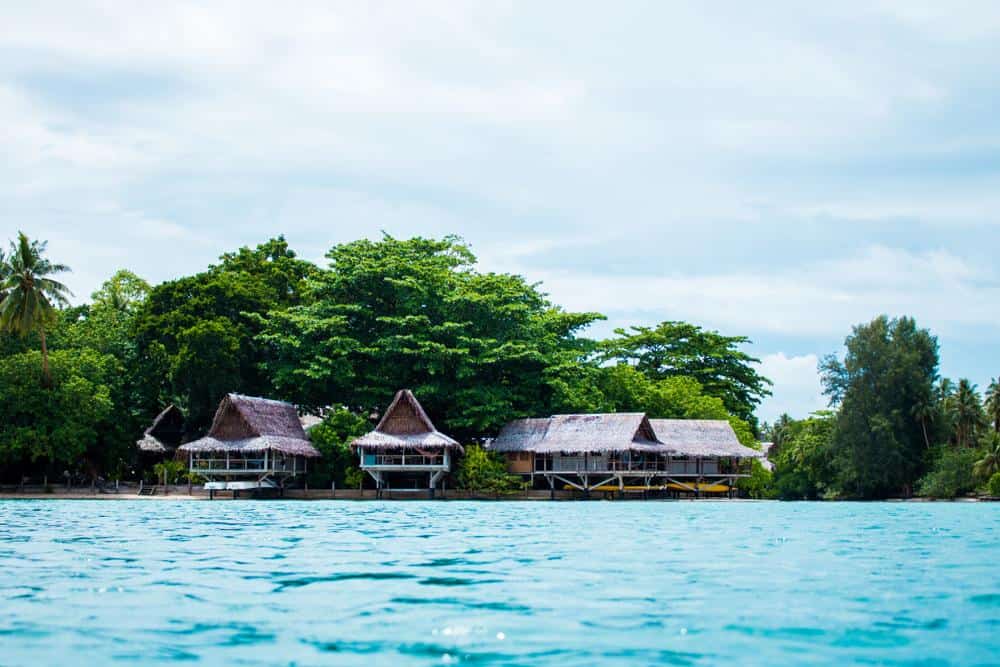 Written in a very biased state of mind, as I grew up in the Highlands of the "Land of the Unexpected," here's my take on why this Island paradise takes the cake. Only a 5-minute boat ride from Kavieng is the tropical island idyll. Kavieng is a world-famous hotspot for surfers as well as underwater photographers. During surf season, surfers fly from all around to ride the swells of the pristine island waters. The most popular spot for tourists to stay is Nusa Island Retreat, the island's very own eco-resort. Instead of a high-rise hotel, this resort offers bungalows, which sit right over the edge of the Balgai Bay. If you fancy fishing, make sure to let the staff know. The resort employs many of the local islanders who go out fishing every morning for the daily catch. Every night, the resort offers an all-you-can-eat seafood buffet, but it's not limited to only seafood.
At dusk, take a sea kayak out onto the bay and paddle under the vibrant colors of the pacific sunset. Head to the back of the island, where the waves crash up and out of coral-carved blowholes. The island also boasts preserved war artillery, including giant cannons and bunkers. Take a boat back across the bay into town where the locals will greet you with nothing but smiles. Check out the market where popular, fresh-caught seafood items are sold. Although it may be small and lacking many recreational activities, Nusa Island and Kavieng are meant to be enjoyed for their natural beauty. It's no wonder photographers and artists alike put this destination at the top of their lists. Don't forget your underwater camera on this trip as you might miss the opportunity to photograph sea turtles and dolphins.
2) Banff National Park, Alberta, Canada
We've all seen images of the picturesque Lake Louise in all its turquoise glory. In possibly the most famous province of Alberta, Banff National Park is an unspoiled wonderland of its own. Discovered in 1883 by three railway workers, the park is a mecca of some of the world's finest scenery. Located just 80 miles west of Calgary, where the popular Jamaican film "Cool Runnings" was filmed, the park is very accessible by road. Encircling Banff, the park is home to the highest town in Canada. Surrounded by snow-varnished mountains and tapered forests, the stunning glacier-fed Lake Louise sits at a height of 5,052 feet high. Make sure to visit during the fall season where the trees show off in glorious golden colors. The park also houses the largest cave system in the nation. It would be impossible to get bored here as there are endless activities to experience. You could put all of that aside and be inspired by the natural handiwork that encompasses the Canadian Rockies.
3) Bali, Indonesia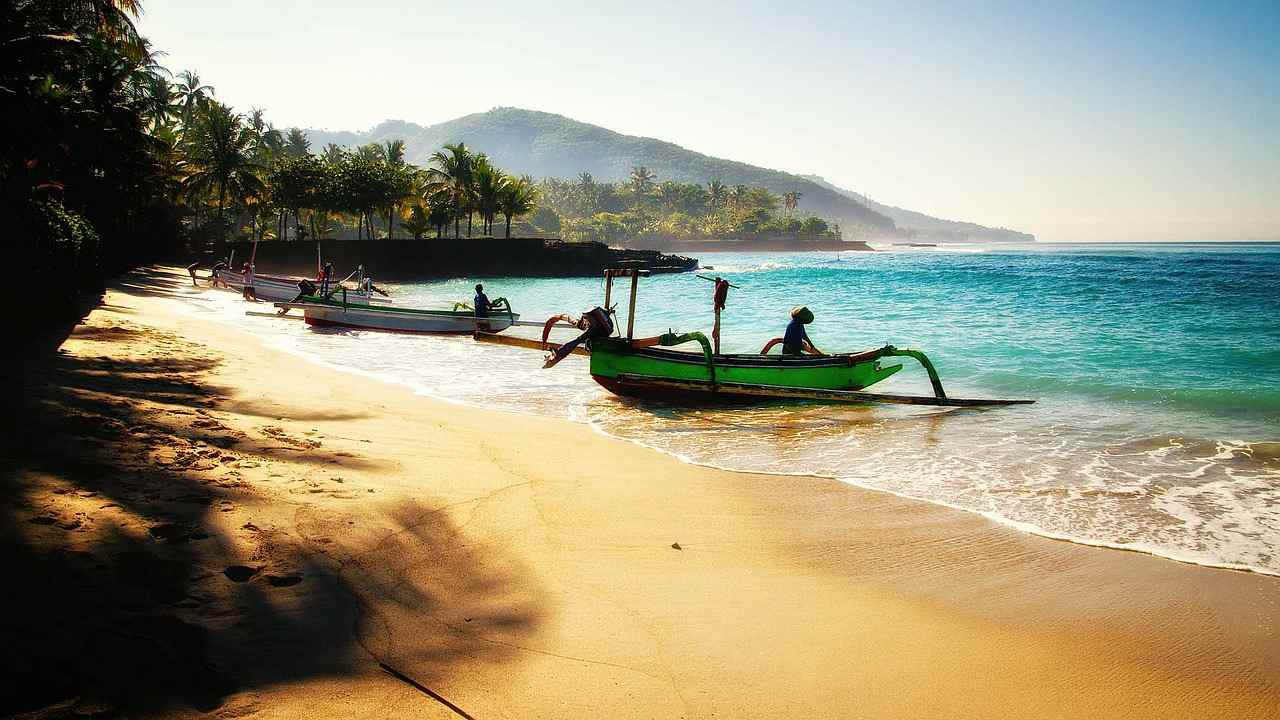 The world-famous Bali, or "Island of the Gods," is more than just the top destination for Instagram influencers. Located just 8 degrees south of the equator, it could quite possibly be the most geographically flourishing single island in the world. With rugged mountains, pristine beaches, lush rainforests, and active volcanoes, Bali is the place to be. Due to its name, you could assume that the island has heavy spiritual influence. While the island was originally influenced by animist beliefs, the majority of the population claim to be not Muslim, but Hindu. Tourism largely depends not just on natural beauty, but spiritual architecture as well, such as temples. The culture is slow paced and very relaxed, as well as modest – so be respectful in the way that you present yourself. Bali is so culturally rich, and the local people would be more than happy to introduce it to you and help you understand and appreciate it in a much deeper way. Bali is a world in and of itself, so take advantage of as much of it as you can when visiting.
4) Tahiti, French Polynesia
Often mistaken as a place in Africa, Tahiti is the largest island in French Polynesia, and the seventh-largest island of France. Used as the set of many popular movies, Tahiti is everything that you would associate with an island paradise. The island is almost exactly halfway between Brisbane, Australia, and San Diego, California, so a flight there would only set you back about 8 hours. Although it is located in the heart of Polynesia, Tahiti is also a French Territory as evident by its name. In not many other places will you find the perfect blend of both Poly and French culture intermingled. Despite being an absolute island paradise, the majority of Tahiti's cities are almost completely developed. So whether you seek an ideal 5-star bungalow or a 5-star luxury hotel, you are bound to find it in Tahiti. Believe it or not, Tahiti is very lacking in white sand beaches, but makes up for it with its black sand beaches, waterfalls, and expansive lagoons. Paul Gauguin, a renowned French artist, often made Tahiti the focus of his paintings. With such cultural and geographic diversity, Tahiti offers nothing less than a destination for those seeking a vacation with a creative twist.
5) Kebler Pass, Colorado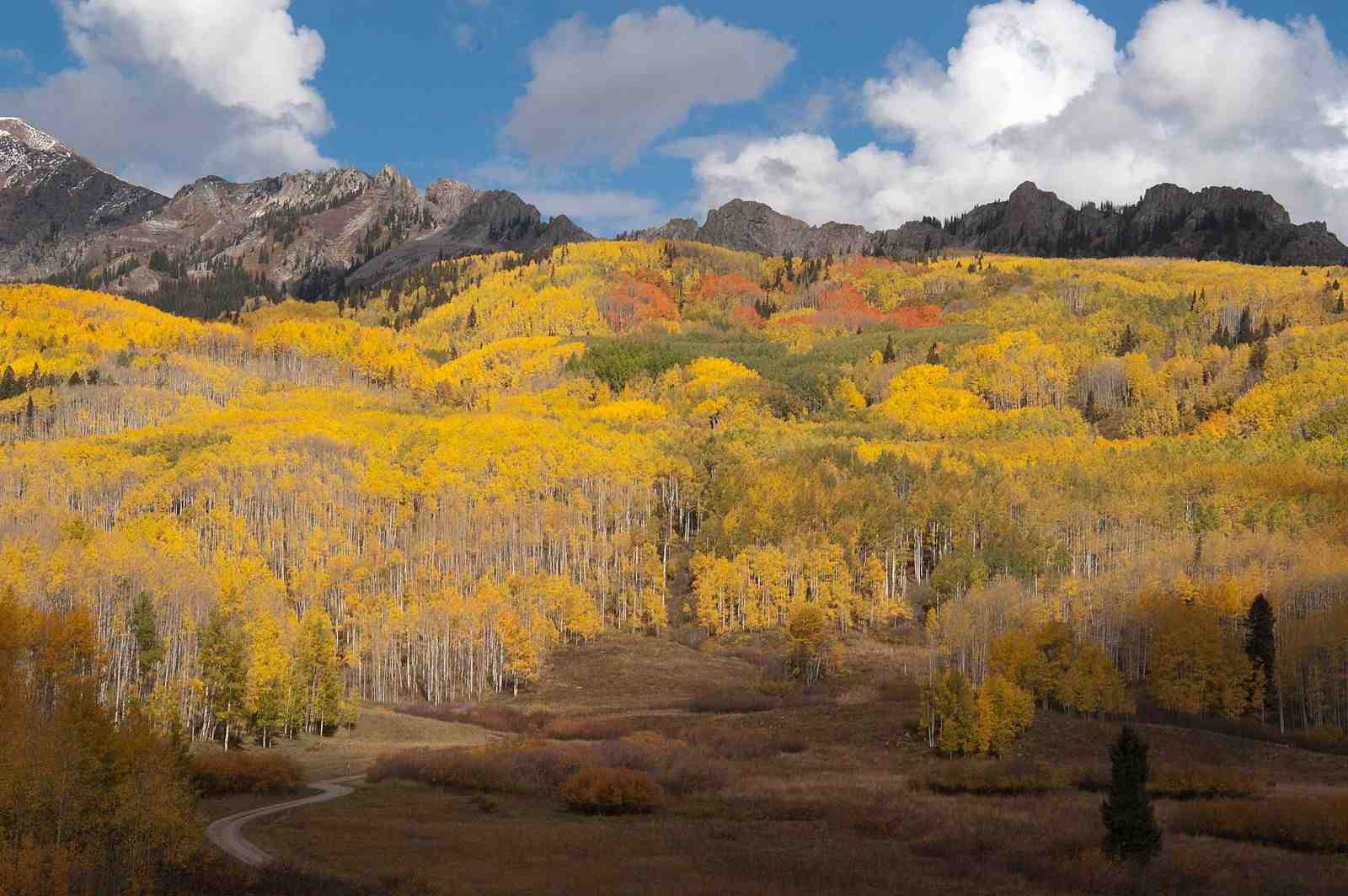 Of course, the list wouldn't be complete without an all-American location, so here's one that brings just as much to the table. Not exactly a "destination," Kebler Pass is known for being one of the world's most spectacular and impressive roads. Sitting at an elevation of 10,000 feet, the pass is nothing less than a perfect representation of arguably one of the nation's most beautiful states: Colorado. (Every Colorado native reading this is surely nodding his or her head.)  But every positive has a negative. Due to its smooth gravel structure, it is closed during the winter months and holds a speed limit of 30 mph. In normal driving conditions, you should make it to the scenic lookout in about two hours or less. Blanketed by aspen trees, you are bound to have the best experience in the fall season, as the colors fuse into gold palettes that even the most vibrant inks could not reproduce. There is nothing quite like a road trip with a view, so next time you are on highway 133, make sure you don't miss this opportunity to see this beautiful creation for all it's worth.
It's time to step out of the norm and escape into one that will help you see the world in all its splendor. Don't just take it from me, though, as there are millions of places on our planet that are yet to be discovered. As Ellison S. Onizuka said, "Every generation has the obligation to free man's minds for a look at new worlds… to look out from a higher plateau than the last generation." Sometimes we limit ourselves to our surroundings and forget that there is a whole world out there that's just begging to be seen. Where will you go next?
Experience the Insider community that takes your international lifestyle to the next level. Download your FREE guide
"18 Steps to Implementing Your Plan B" instantly!
Author Bio: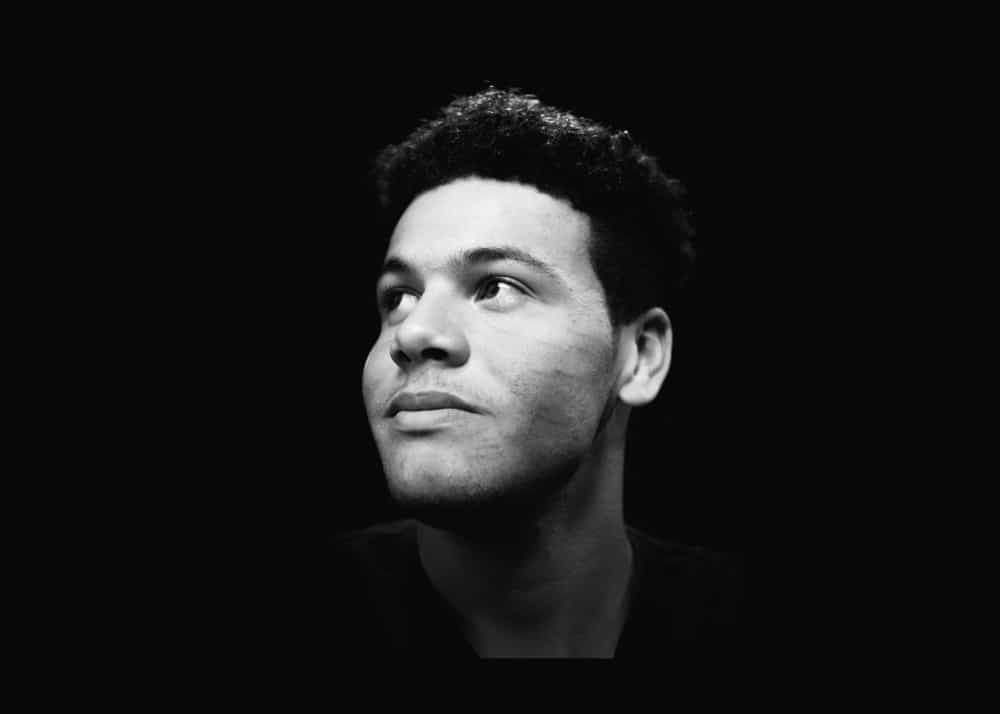 Micah Trostle is an 18-year-old photographer, videographer, and travel writer for trekbible. Although he was born in the USA, his home is Papua New Guinea, where he enjoys adventure sports, camping, and loving people! He is passionate about Papua New Guinea and hopes to move back in the near future to impact business development and help to expand communities.

Like Our Articles?
Then make sure to check out our Bookstore... we have titles packed full of premium offshore intel. Instant Download - Print off for your private library before the government demands we take these down!